Heading into free agency, many fanbases were rightfully envious of the Tampa Bay Lightning, as they won the 2020 Stanley Cup after years of being a contender but coming up short. Being able to finally reach that ultimate goal is something few franchises will ever experience, so as a Lightning fan, you can't look for remorse after that experience.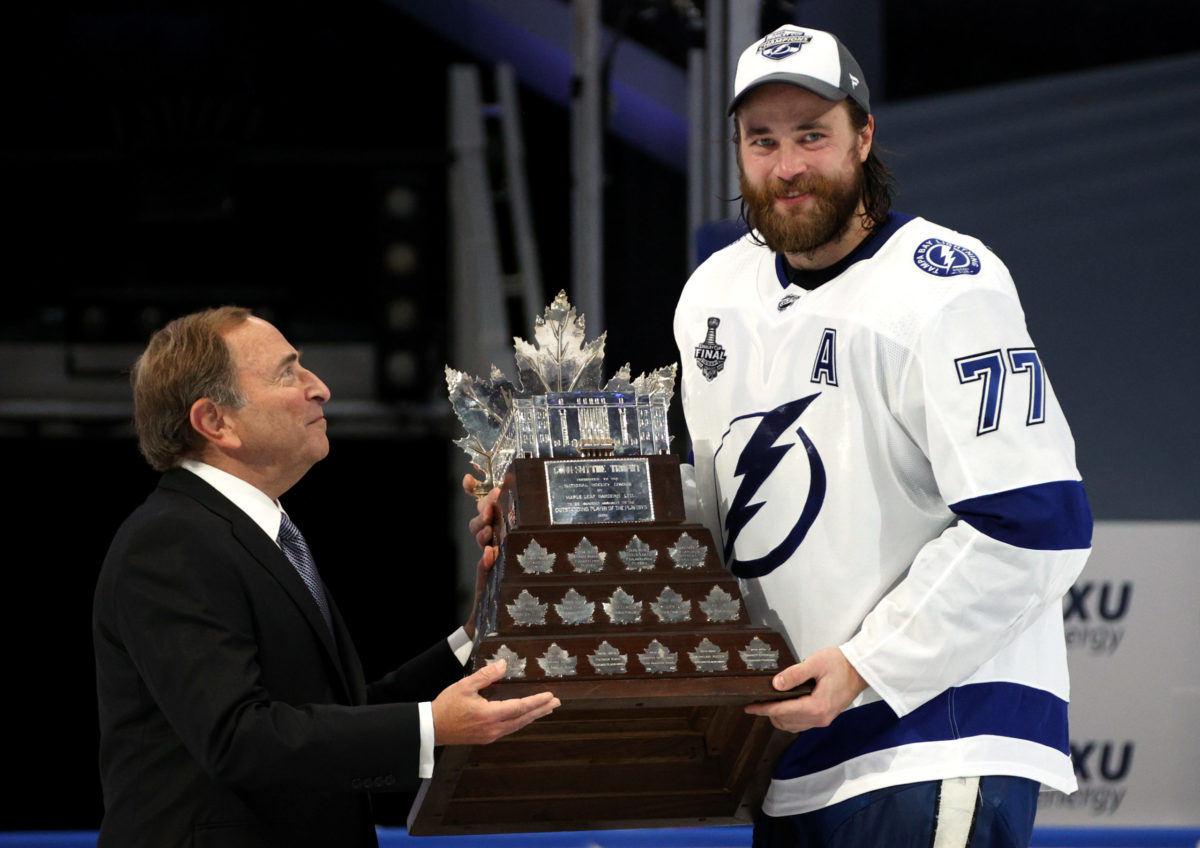 Despite this, the post-Cup Lightning offseason has been a bit of a headache. Between a mixture of a flat-cap and a large number of veteran players on expensive contracts, Tampa Bay has found themselves in a cap-crunch.
On offense, things are relatively stable, even if there is uncertainty surrounding Anthony Cirelli and Tyler Johnson. The Lightning have a deep forward corps, after all, meaning that even if they aren't able to bring back a budding star like Cirelli, they could still ice one of the better offensive line-ups in the NHL.
Lightning Lacking Starting Defesemen
On defense, however, things quickly fall apart. As of now, the Lightning have only four defensemen under contract, with just two of those players being nightly starting-caliber.
Sure, when you have Victor Hedman and Ryan McDonagh that gives a fantastic base to build upon, but two starting defenders doesn't make a roster. This is only exacerbated when the only other signed defensemen are Brayden Coburn and Luke Schenn, who are aging veterans more fit as a seventh man in a line-up.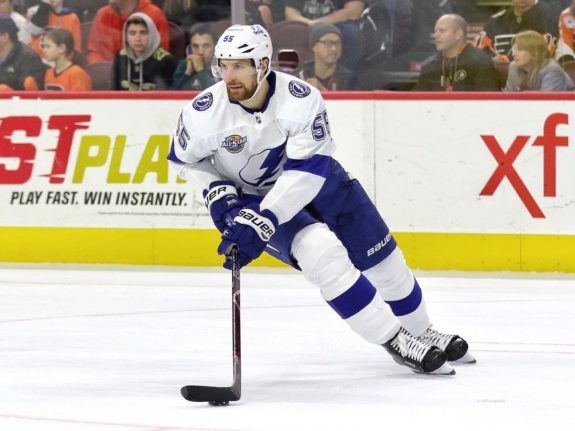 It's not that Tampa Bay doesn't have talented restricted free-agents still on their roster, but with less than $3 million in cap space, they find themselves at a bit of a standstill. Either Mikhail Sergachev or Erik Cernak could eat that remaining cap (if not require more), leaving nothing for the Lightning to work with for the other.
Even if Tampa Bay is able to trade a veteran player and re-sign Sergachev and Cernak, they would still have a questionable overall unit based on who they have signed right now.
Options for the Lightning's Defensive Pairings
Looking at their composition right now, you have to assume that Tampa Bay will be pulling from all sources to fill in their roster. While players like Coburn and Schenn can be situational starters, neither played more than 40 games in 2019-20, meaning they aren't someone you can rely on day in and day out.
Related: Lightning: Schenn Is Not an Answer on the Blue Line
With this in mind, let's talk about one unrestricted free-agent who won the Cup with the Lightning, Jan Rutta. Rutta is an interesting player, as he was playing on the top-pairing with Hedman before injury struck in February.
If they can get a player like Rutta signed to a low-risk contract, say under $1 million, that would go a long way in helping solidify Tampa Bay's lacking right-side defense. Sure, he's not an all-pro, but he played well with Hedman, even coming off the bench cold in the Stanley Cup Final for a few games without missing much of a step.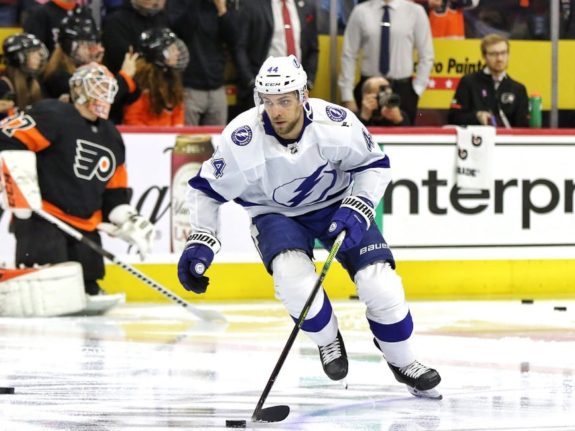 Outside of Rutta, you also know that it is time for Cal Foote to get his shot at the NHL. He looked ready to make the transition to a bottom-six role throughout 2019-20 and should be given that opportunity to start for the Lightning this season. If he excels out of training camp, he could even play alongside Hedman, potentially giving him a permanent partner.
Alongside Foote, Tampa Bay has a few defensive prospects that are not likely to start the season in the NHL, but could make a case depending on how Coburn and Schenn play. This includes AHL veterans like Dominik Masin and Ben Thomas and relative newcomers like Dmitri Semykin and even Sean Day, a once touted prospect looking to get his career back on track with the Lightning.
Lightning's Defensive Corps Is More Confusion Than Answers
Lightning general manager Julien BriseBois has rightfully earned the trust of fans with his moves that brought the Stanley Cup back to Tampa Bay. That being said, some of his signings this offseason should rightfully be questioned.
For example, bringing back Schenn to an $800,000 extension over a player like Zach Bogosian, who signed for $1 million with the Toronto Maple Leafs should raise eyebrows. Schenn showed that he was just a situational defender in the regular season and playoffs, where Bogosian looked like a decent starting option for roughly the same cost.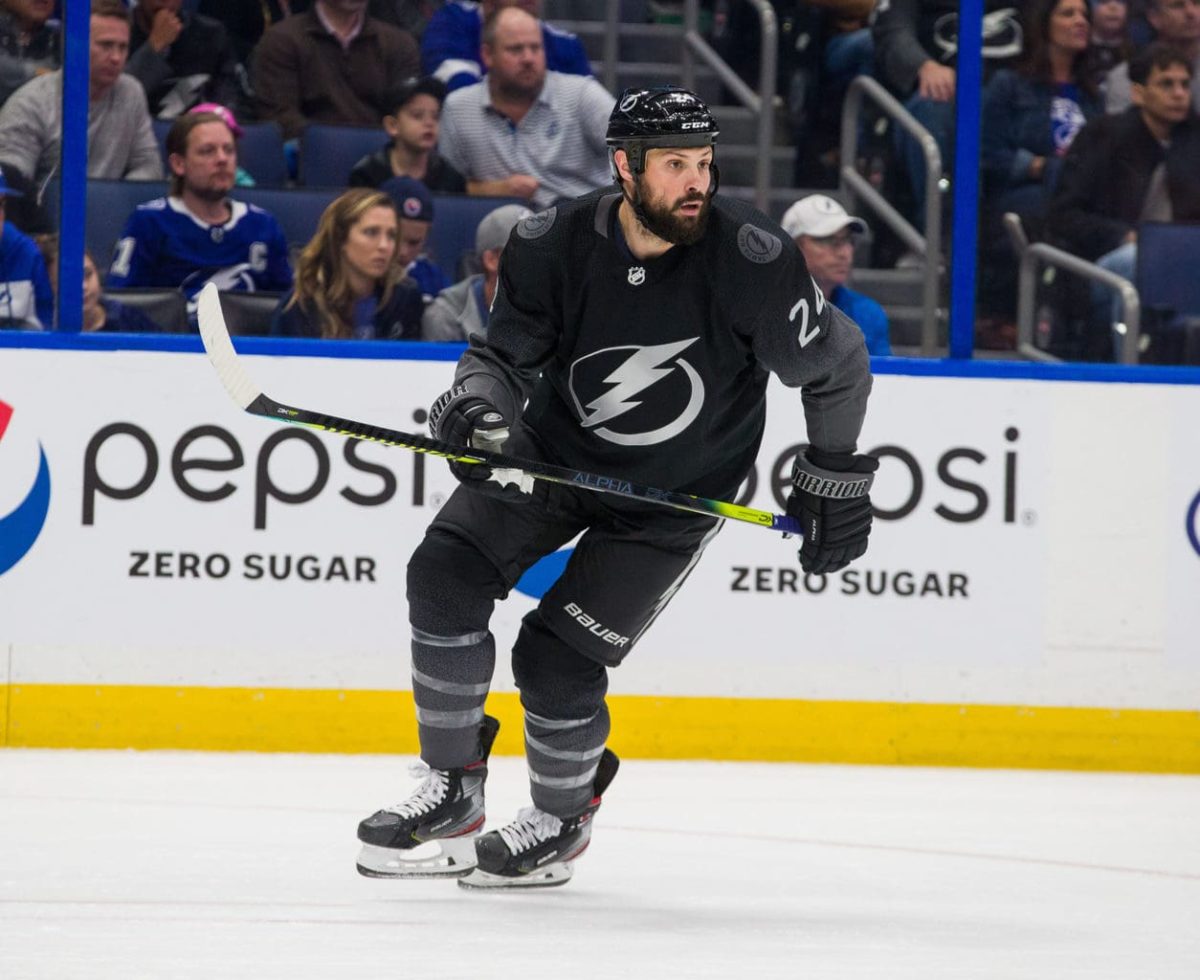 However, that signing aside, there are far more pressing situations surrounding the Lightning's defense that should worry fans. The fact that such important names like Sergachev and Cernak could be lost this year is troublesome, especially for a franchise lacking top-four depth to absorb those blows.
Now, this could all be a moot point in a few weeks if things work out. BriseBois could trade out veteran talent in order to clear enough cap space to get those big names re-signed and use younger players like Foote to build a reasonably affordable yet competitive defensive corps.
Related: Lightning Director of Scouting Al Murray – Drafting a Cup-Winning Core
However, there is a distinct possibility that this may not happen. The Lightning's cap hell is a self-inflicted wound which is part of the price of winning a championship, and the struggles of the 2020 offseason could end up being a slow, painful teardown of that winning team.
---
---