In today's NHL rumor rundown, how close are the Chicago Blackhawks to a deal with restricted free agent Dylan Strome? In Philadelphia, the Flyers are looking to do more in this offseason, but are being conservative knowing what deal needs to get done in the future. Who did Joe Thornton talk to when he was trying to decide to leave San Jose? Finally, in Montreal, GM Marc Bergevin is well aware of the importance of Phillip Danault to the team, but knows that it could be tricky to fit him in long-term.
Blackhawks and Strome Not Close
According to Scott Powers of The Athletic, when it comes to the Chicago Blackhawks and Dylan Strome finalizing a deal that would extend the restricted free agent on a new contract, it "doesn't sound like anyone is in a hurry to get it done yet."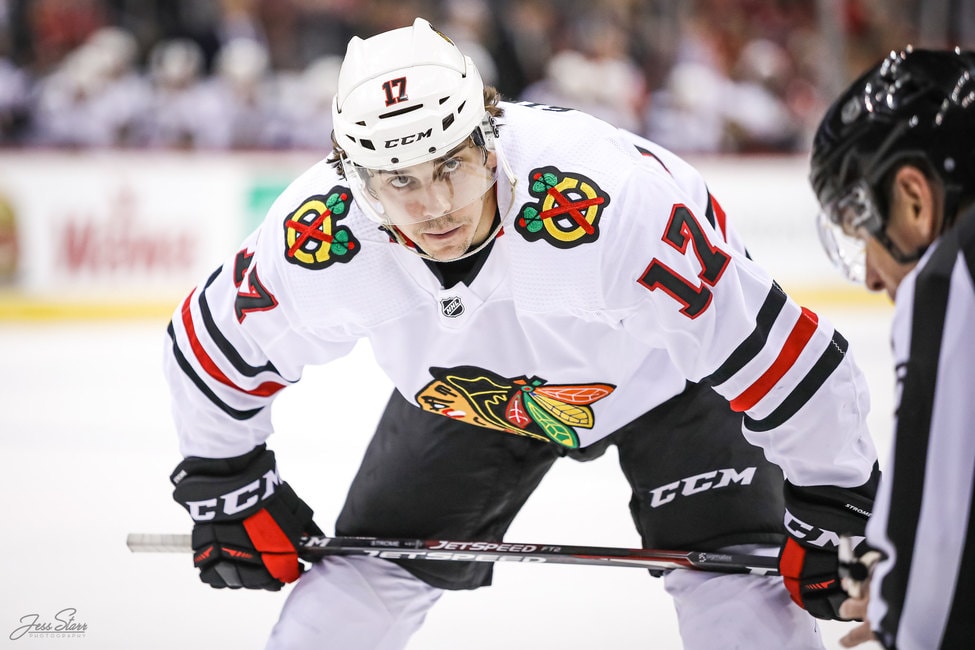 Powers writes:
With Strome not having arbitration rights, there isn't a rush for either party to get the deal done. The Blackhawks wanted to square everything else away this offseason before focusing on Strome.

source – 'Blackhawks, Dylan Strome slowly work on contract; Artur Kayumov impresses early'- Scott Powers – The Athletic – 10/16/2020
When they do talk, Powers guesses that Strome may just ask for a one-year deal in order to negotiate again next season, when he has arbitration rights. So far, he produced and he should be due for a good raise.
Flyers Already Making Plans for Next Offseason
According to Sam Carchidi of the Philadelphia Inquirer, the Philadelphia Flyers are already gearing up for how difficult it will be next offseason to move money off the books. Flyers GM Chuck Fletcher thinks the next draft and free agency period could be just as bad if not worse than this one for market paralysis. He notes, "We're still actively talking to teams to see what may be out there," he said, knowing that defensemen like Sami Vatanen and Travis Hamonic are of interest to the team.
He said when talking about his approach this offseason:
"The most important thing is to improve your team for this season, and maybe as important, making sure you maintain salary-cap flexibility for the offseason to 2021-22. … As an organization, there's only so many multi-year contacts you can either acquire via a trade or sign in free agency."

source – 'Flyers GM Chuck Fletcher is 'still actively talking to teams,' but a flat cap makes it challenging to add players' Sam Carchidi – Philadelphia Inquirer – 10/16/2020
The Flyers have goaltender Carter Hart and defenseman Travis Sandhiem who will be restricted free agents for 2021-22, as well as Scott Laughton who will be a UFA. The following offseason, they'll have forward Sean Couturier to worry about as a UFA.
Related: Canadiens Still Have Room for Primeau Despite Allen Extension
Canadiens Understand They May Not Get Danault Signed
According to Eric Engels of Sportsnet, Montreal Canadiens GM Marc Bergevin is aware that he may not be able to sign center Phillip Danault if his demands are too high. Bergevin is prepared for such a scenario.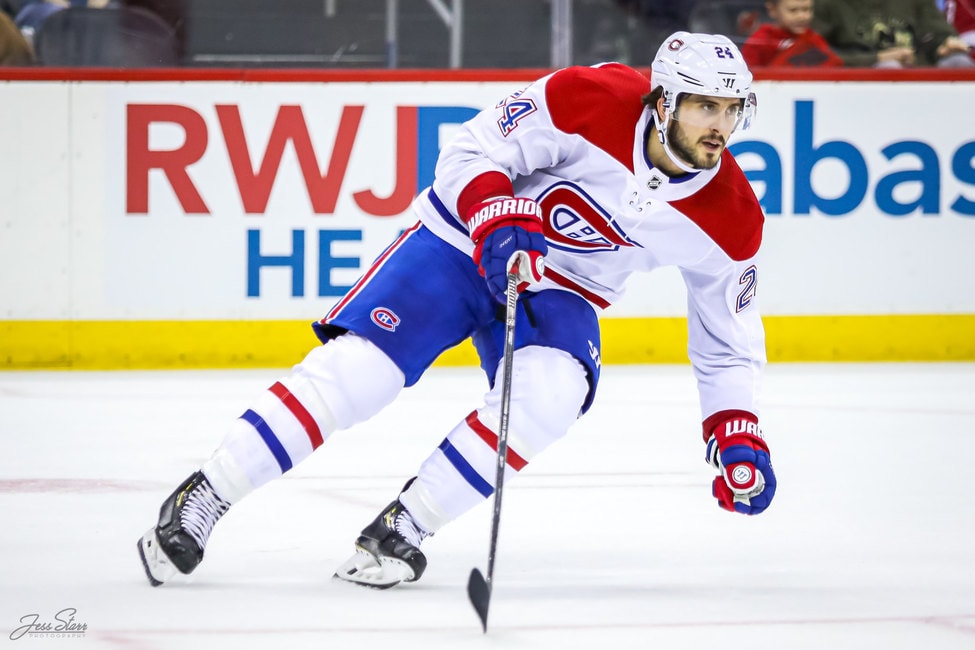 He noted that he's not discounting the contributions Danault has made to the Canadiens, but the team is deep at center with the likes of Ryan Poehling and Jake Evans who can take on more as centers for the team. Bergevin added:
"At a certain point, the players are going to have to understand that we want to make a fair deal, but we're going to have to draw a line in the sand and say, 'We have players like KK and Nick Suzuki and [defenceman Alex] Romanov that we're going to have to remunerate,' and we have to be on top of that because we aren't losing them under my watch."
This is not to say that Bergevin wants Danault to leave or that he won't try to keep him.
Thornton Got Advice from Interesting Athlete
Joe Thornton has made a few comments since signing with the Maple Leafs, including declining Jason Spezza giving him his number. The most interesting thing Thornton said was that be believes the Maple Leafs are ready now to contend for the Stanley Cup.
While he called it "The hardest hockey decision that I've ever had to make," he said that a conversation with Joe Montana actually helped convince him it was the ok he needed to leave San Jose. Montana had been through a similar situation with San Francisco when he left for Kansas City.
---
---
Catch up on all the latest NHL Rumors