The Montreal Canadiens are coming off a regular season in which there was almost no way to go but "up." Following an impressive offseason on the part of general manager Marc Bergevin, things are at least looking in that direction heading into 2021, as they are poised on paper to improve on their postseason performance and perhaps reach Round 2.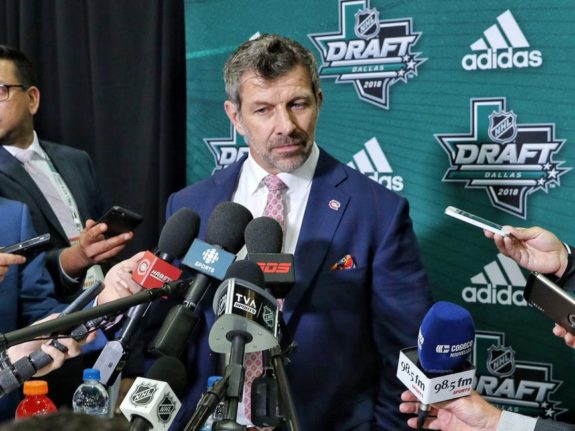 Placing No. 24 in the overall standings before the hiatus, the Canadiens ranked in the bottom half of the league in terms of:
Goals per game (2.93; No. 19),
Goals against per game (3.10; No. 19)
Penalty kill (78.7%; No. 19)
Power play (17.7%; No. 22)
In other words, they needed help at both ends of the ice. Here's who they acquired to get it.
Tyler Toffoli on Power-Play
If there's any doubt Tyler Toffoli can jump-start the Canadiens' power play, consider this: Last season, split between the Los Angeles Kings and Vancouver Canucks, Toffoli hit 10 power-play points for the third time in his career. What makes that specific stat impressive is how:
The Habs only had four 10-power-play-point scorers on the roster last season (Tomas Tatar, Nick Suzuki, Jeff Petry and Max Domi), of which only three remain and
Up front, only Tatar and Drouin have reached 10 points on the man advantage at least three times in their respective careers.
In a vacuum, 10 power-play points may not be not much about which to write home. However, that Toffoli has done it three times without ever ranking in the top five in power-play ice time on the Kings points to consistency few other Canadiens have. Granted, if one of them is Drouin, it's not the greatest sign, but, truth be told, if Drouin is healthy, with only 27 games played last season, he should be a boon to the man advantage all alone, having scored 20 PP points twice.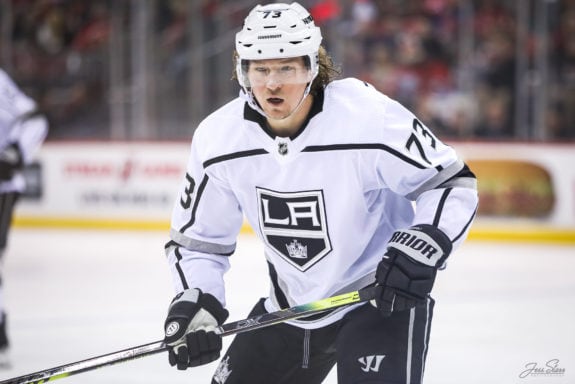 In any case, at the very least, Toffoli gives the Canadiens alternative options when all too often it appeared as though they only acknowledged a single weapon in Shea Weber. Toffoli is meanwhile a proven presence either in front of the net or in the slot, having previously played every position not on the point. In other words, he gives the Habs much-needed flexibility up front.
Josh Anderson at Right-Wing
Toffoli is admittedly far from a power-play specialist and will obviously contribute to the offense in general, presumably at five-on-five too. However, Josh Anderson is perceived to be the bigger acquisition up front, based on a few reasons, including his literally bigger size (6-foot-3, 222 pounds), the power-forward game he plays and his bigger contract.
Considering Anderson's newly minted contract and accompanying $5.5 million hit (compared to Toffoli's $4.25 million), it's clear the Habs envision a larger role for the former up front. It's relatively easy to see why, after he scored 27 goals playing for the Columbus Blue Jackets in 2018-19, before being limited to just 26 games (and four points) in 2019-20.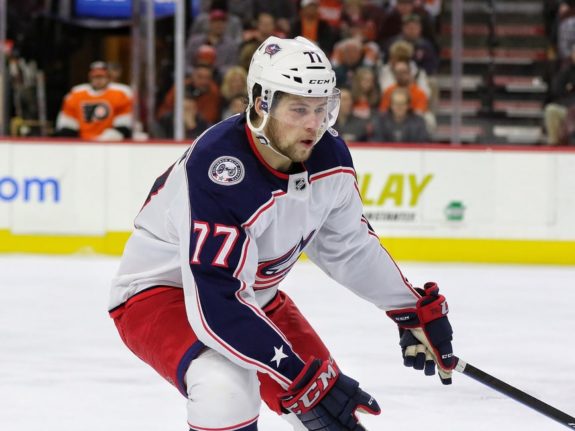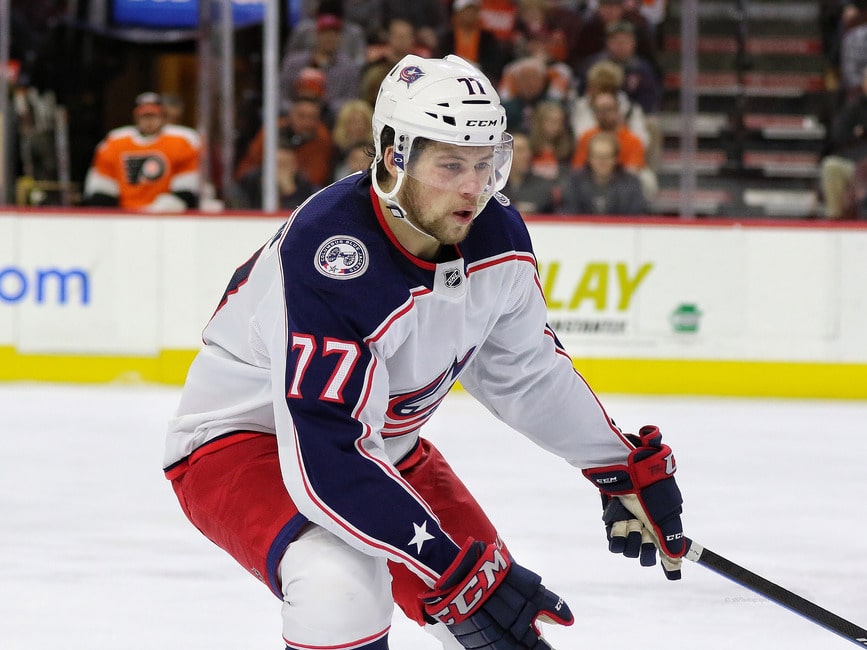 Anderson has never been seen as a threat on the power-play, never ranking in the top 10 in terms of ice time on any of the Blue Jackets teams on which he played. He ironically played the most per game this past season (1:44 per game), but failed to register a single point.
Granted, last season as a whole was worth forgetting for Anderson considering his injury troubles. So, the Habs are obviously looking to his career campaign from the year before, during which he reached career-highs, largely without direct help from superstar and then-teammate Artemi Panarin.
Playing primarily with Boone Jenner and Nick Foligno, Anderson was the biggest scoring threat on that line. Expectations are undeniably high for Anderson with the Canadiens, but different all the same with projections putting him on a line with at least one pure offensive talent in Drouin. Maybe two if Suzuki centers them.
Needless to say, if Anderson can accomplish as much as he did playing with Foligno and Jenner, he could be set for another big year, helping to boost the offense on a team that will conceivably be able to roll three lines at least.
Joel Edmundson on Penalty-Kill
It should be noted Anderson can contribute on the penalty-kill too, with three shorthanded points in 2018-19. In fact, in each of the last two seasons, he was the second-most-used forward by the Blue Jackets on the penalty-kill on a per-game basis (Jenner). In 2018-19, when he played a full season, the Blue Jackets tied for first with an 85.0% success rate.
Still, Bergevin went out and traded for defenseman Joel Edmundson, likely for several reasons, not the least of which is to help fortify the back end. While the relatively non-mobile defenseman's game admittedly suffered with the Carolina Hurricanes, who deployed a man-on-man system, he was more than adequate on the St. Louis Blues, who deployed a zone system, like the Canadiens.
While Edmundson's analytics paint a portrait of a shelled defenseman pinned in, in his own zone, he had the lowest proportion of offensive zone starts on the Hurricanes (44.6%). In other words, it was by design.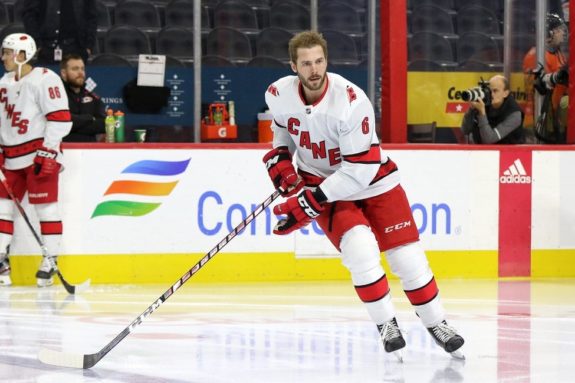 It's also hard to argue the Hurricanes didn't know what they were doing. Edmundson was the third-most-utilized player on the Hurricanes' fourth-ranked penalty-kill unit. He was also the third-most-utilized player on the Blues' top-10 unit in 2018-19.
For some perspective, Phillip Danault, who finished in the top 10 in Frank J. Selke Trophy voting for the second straight season, was ranked No. 3 in shorthanded time on ice on the Canadiens. So, it's obviously a role Edmundson's previous teams saw value in him playing, much like Bergevin probably did when he acquired the 27-year-old.
Edmundson's not a top-pairing defenseman by any stretch, but he can be a decent top-four under the right circumstances. Considering he's got a very realistic chance to play with an elite defenseman in Jeff Petry, it's safe to say these are them.
Seeing as it would realistically be Kulak that Edmundson would be replacing, it seems on the surface like an upgrade at both ends of the ice (at least if you ignore skating ability). Kulak only scored seven points last season to Edmundson's seven goals. Edmundson also scored career highs in 13 assists and 20 points. Furthermore, the Habs simply need another defenseman to eat up penalty-kill time. A largely untrusted Kulak only got in 13 seconds per game.
While Weber and Ben Chiarot led the team in that sense, no other defenseman ranked in the top five. Petry was No. 6 (2:05). Marco Scandella (1:49), who is no longer with the team, and Xavier Ouellet (0:57), who may very realistically not even make the team, were ranked Nos. 8 and 10 respectively. Edmundson's 2:48 would have placed him third again. Whether you see Edmundson as a top-four defenseman or a bottom-four defenseman (same difference), he fills a very real need on the penalty kill.
Jake Allen (and Carey Price) in Net
To be fair, they do say a team's best penalty killer is its goalie. So, Edmundson's at least partly off the hook. Bergevin's acquisition of backup Jake Allen should also help, both directly in the games he gets in and indirectly to a much larger extent, when starter Carey Price plays.
While Price struggled during the regular season (.909 save percentage), he turned it on during the posteason (.936) after five months of rest. In Allen, the Canadiens didn't just trade for one of the best backups in the NHL, but they effectively made an investment in a means to keep Price rested.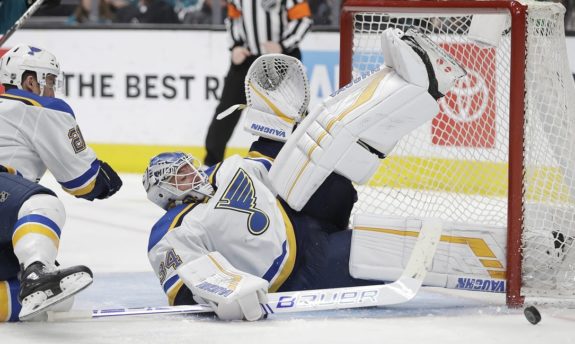 In both ways, with Allen taking over for an unimpressive Keith Kinkaid, the Habs are poised to show marked improvement in net. Not only should their penalty-killing efficiency increase drastically, but their goals against should decrease sharply as well, thanks to what is now shaping up to be their top strength overall.
---
---