When Shayne Gostisbehere completed his first season with the Philadelphia Flyers in 2015-16, the organization envisioned him as an integral member of the blue line for at least the next decade.  
The Union College product possessed lightning-quick speed and deft puck-carrying abilities, a skillset the team sorely lacked. He quickly developed into an offensive weapon and the Flyers' quarterback on the top power play. He finished his rookie campaign with 46 points (17 goals) in 64 games and was runner-up to Artemi Panarin in the voting for the Calder Trophy.
However, five years later, the former second-round draft pick has gone from budding superstar to a player trying to revive his career, as well as the team's top candidate to get traded this offseason.
The Gostisbehere trade rumors began around the trade deadline in 2019, resurfaced this past winter, and have only intensified since September. Flyers general manager Chuck Fletcher said in May the team is not looking to move Gostisbehere. But, The Athletic's Pierre LeBrun reported in September that the team placed the defenseman on the trading block (from 'LeBrun: New GMs fast at work in Arizona and Florida ahead of pivotal offseason,' The Athletic, 09/28/2020).
There are pros and cons to the Flyers pulling the trigger on a trade to ship Gostisbehere out of Philadelphia. Here the top three reasons the Flyers should, and should not, trade him.
3 Reasons the Flyers Should Not Trade Gostisbehere
They'd Sell Low
The Flyers would not receive a high return. Due to his lack of production the last two seasons and his uncertain health, Gostisbehere is not going to bring back much value.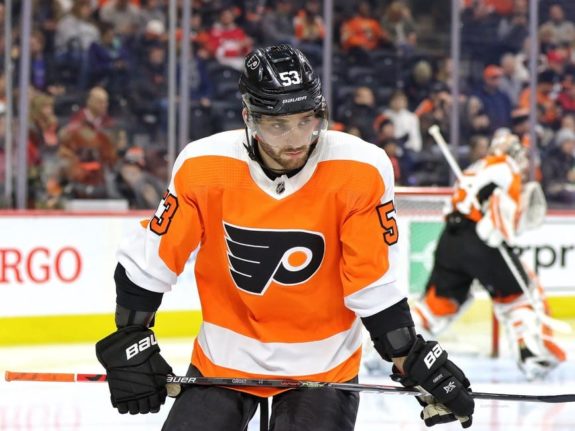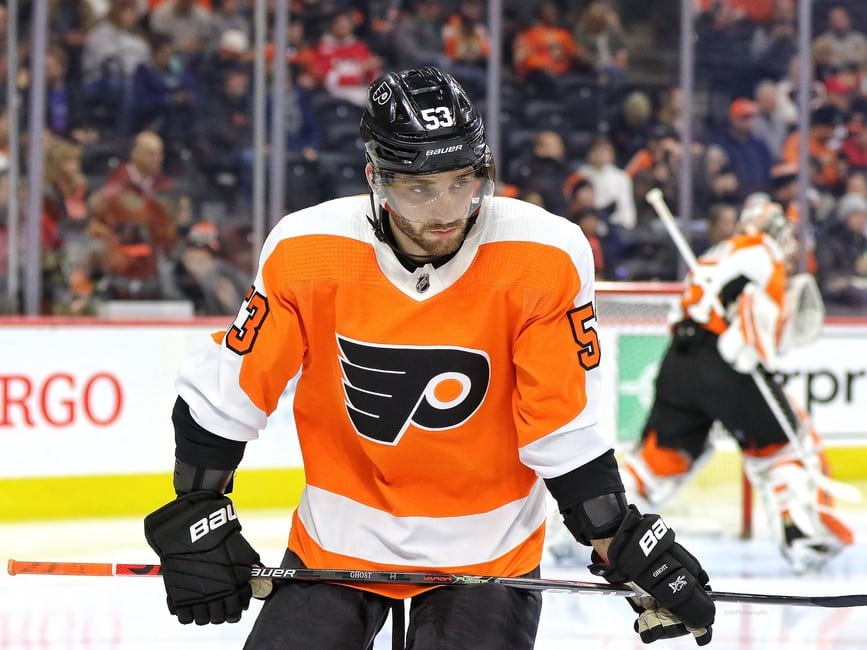 The Flyers are looking to obtain a top-six forward this offseason. It is doubtful they find a team to meet that asking price for Gostisbehere.
After posting a career-high 65 points in 2017-18, his production was nearly reduced in half to 37 points in 2018-19. Limited to only 42 games last season due to injuries, Gostisbehere finished with a meager five goals and seven assists.
If Gostisbehere is not in Fletcher's long-term plans, it's best to see if he can have a rebound season in 2020-21. Then, his trade value will increase and net the Flyers a larger haul.
His Potential
Puck-moving defensemen capable of putting up 60-plus points don't just grow on trees. After undergoing surgery on both knees last season, Gostisbehere is primed to start 2020-21 in excellent health. While the sample size was small, he displayed flashes of his old self in the Stanley Cup playoffs in September after returning from his latest surgery.
Gostisbehere is 27 years old and entering the prime of his career. As long as he remains healthy, he can return to an All-Star level and crack 50 points.
His Salary is Cap-Friendly
Gostisbehere is entering the fourth year of a six-year, $26 million deal. The annual average value, which is what counts against the salary cap, is $4.5 million.
Although it's not exactly chump change, it only ranks 67th among NHL defensemen. Plus, he's locked in at that figure for the next three years. As long as Gostisbehere becomes a steady contributor again, his modest salary would not hinder the Flyers in the future.
3 Reasons the Flyers Should Trade Gostisbehere
Too Many Defensemen
Even with the sudden retirement of top-pairing defenseman Matt Niskanen this fall, the Flyers are in good shape in terms of blue line depth.
Excluding Gostisbehere, the expected starting lineup will feature Ivan Provorov, Robert Hagg, Travis Sanheim, Philipp Myers, Justin Braun, and Erik Gustafsson, who was signed as a free agent in October. The Flyers also inked Derrick Pouliot, who has more than 200 NHL games under his belt, this offseason. Then, there's the stable of youngsters like Mark Friedman, Samuel Morin, Egor Zamula, and Cam York knocking on the door.  
There simply isn't enough room or playing time to justify Gostisbehere remaining on the roster.  
Gustafsson Plays the Same Style
Red flags were waved in Gostisbehere's direction after the Flyers signed Gustafsson to a one-year, $3 million contract. As soon as the Gustafsson signing was announced, the Gostisbehere trade rumors fired up in earnest.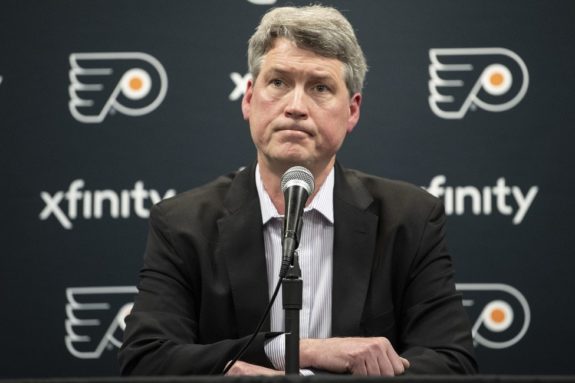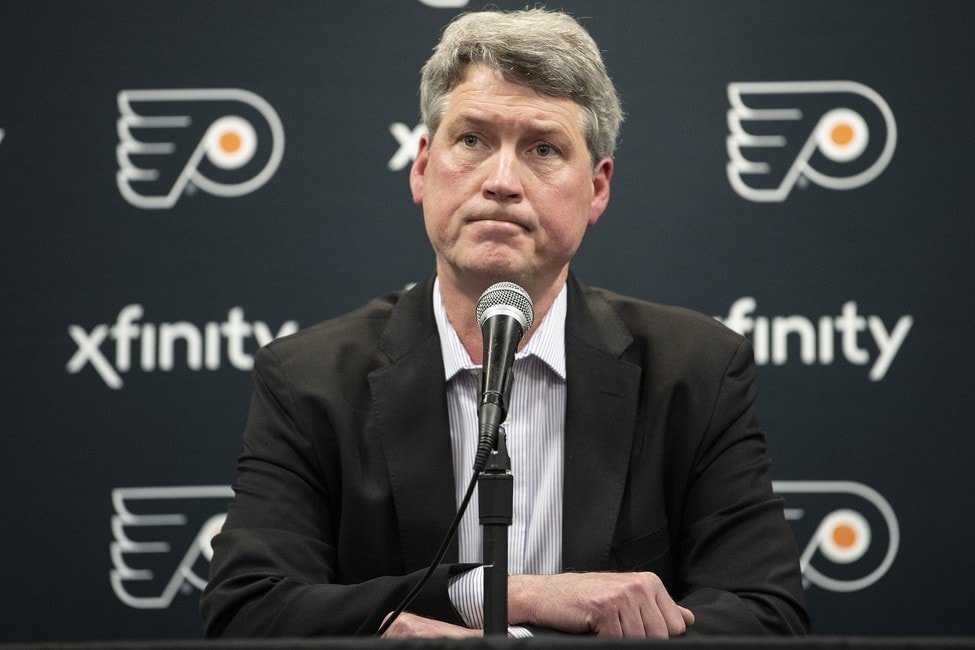 Both are considered offensive-minded D-men who can run a power play. The Flyers don't have a need, or a fit, for two of those types of players in the same lineup.
As stated above, there is already a numbers crunch, and the Flyers can't afford to have one-third of the defense be a liability in front of their own net.
Gostisbehere Needs a Change of Scenery
Sure, the saying is cliché, but it might also ring true in this instance. Gostisbehere could benefit from a fresh start.
His best landing spot is on a team in need of an offensive boost from the defense, as well as where he will receive significant minutes on the power play. He also wouldn't feel the same pressure as he does in Philadelphia to reproduce a 60-point season. With a new lease on life, as well as renewed health, Gostisbehere could blossom back into an elite defenseman again.
---
---