The Ottawa Senators are in an enviable financial position thanks to years of reduced spending, but they still have their fair share of bad contracts on the books. They've already purged some bloated contracts, so players like Marian Gaborik (IR), Dion Phaneuf and Bobby Ryan (buyouts) will not make this list, even though their cap hits will be absorbed over the next few seasons.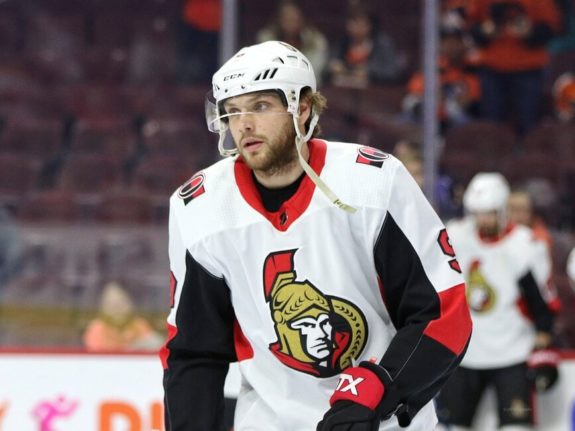 Having a bad contract doesn't make you a bad player, and there's always the chance of a breakout season or career renaissance. Right now though, these three contracts look like poor investments.
Nikita Zaitsev: 7 Years, $31.5 Million
In order to fairly assess Nikita Zaitsev's contract, there are a few disclaimers that should be mentioned: the trade that brought him from the Toronto Maple Leafs included Connor Brown, who signed one of the Senators' best contracts in the offseason. It also potentially saved them from extending a long-term offer to Cody Ceci.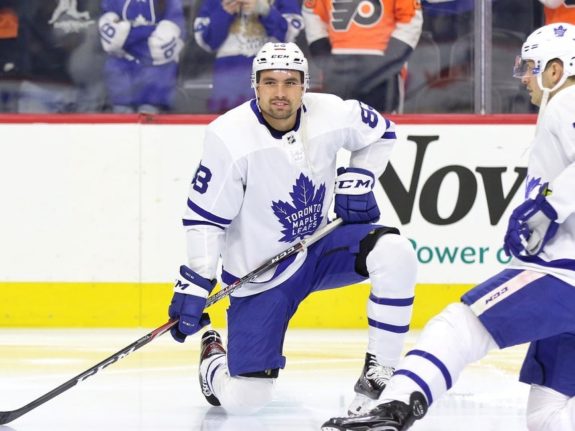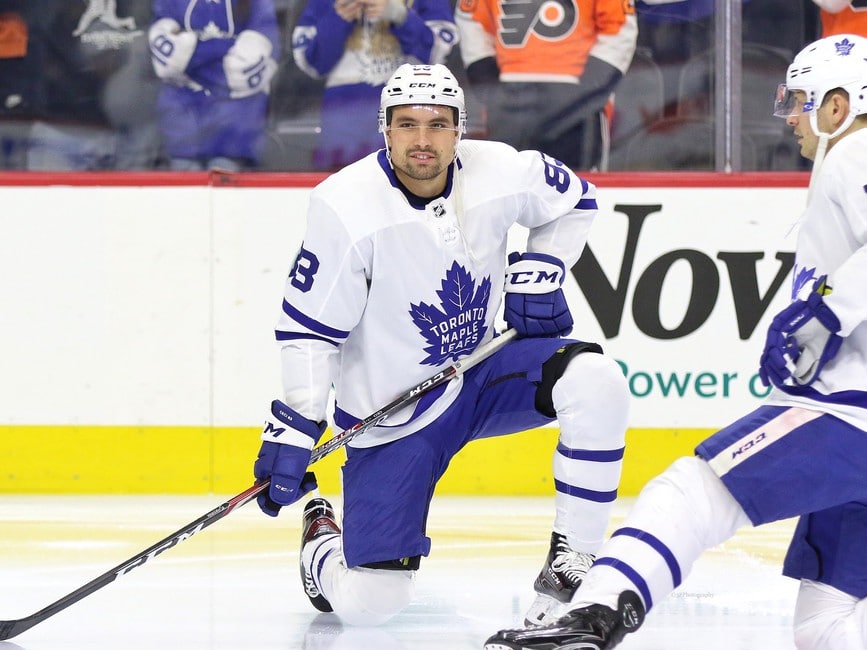 In his first season with the Senators, Zaitsev averaged the second-highest average ice time (22:09) and penalty kill time (2:59) on the team. He played hard minutes on a young squad, starting in his own zone 56.1 percent of the time. He also finished with the most blocks (121) and the fifth-most hits (108).
Qualifiers aside though, Zaitsev's contract isn't pretty. He'll carry a $4.5 million cap hit in each of the next four seasons, and he is better suited to a smaller role. Competent defencemen are still relatively expensive, but the length of the deal makes it unmovable. A buyout would cost the Senators a significant amount of valuable cap space for the next eight seasons. Zaitsev's contract also includes a modified no-trade clause.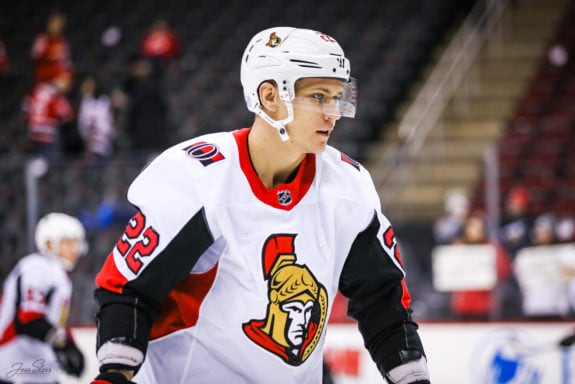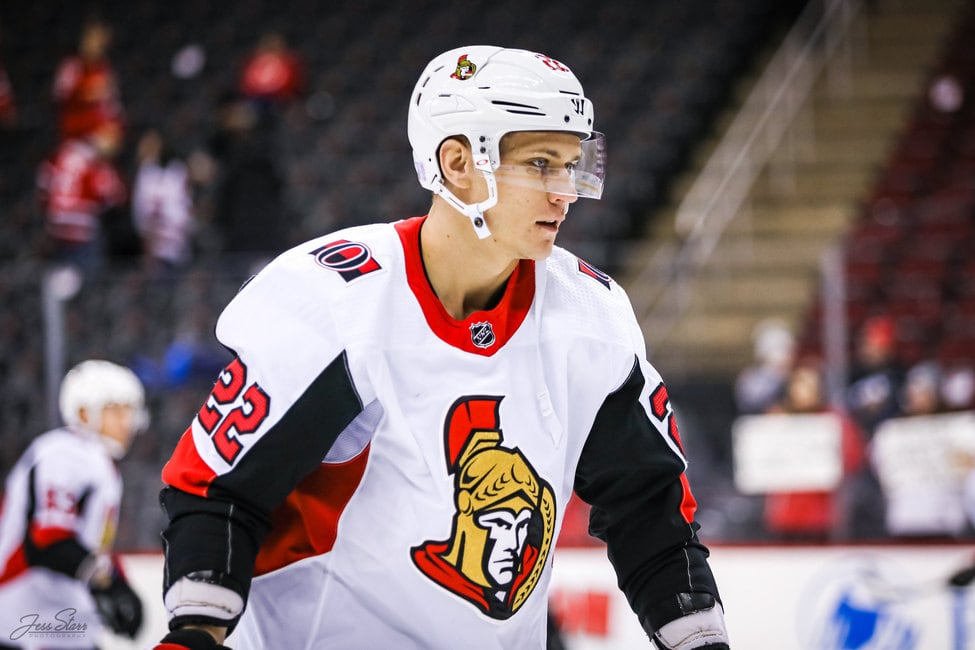 The Russian defenceman's impressive rookie campaign is continuing to look like an outlier; after racking up 36 points as a rookie, Zaitsev failed to reach 15 points in any of the following three seasons. He committed more than twice as many giveaways (44) than takeaways (20) and had the lowest shooting percentage (1.6) of his career in 2019-20.
Pick an advanced statistic — relative Corsi for percentage (-6.8), relative Fenwick for percentage (-7.0), point shares (1.7) — it was probably a career-worst. Zaitsev is trending in the wrong direction, and he just turned 29; all of those factors make it easy to argue he has the worst contract on the team. However, he does have some competition.
Colin White: 6 Years, $28.5 Million
Which brings us to Colin White; the 23-year-old is only one year removed from an impressive rookie campaign that earned him the 11th-most Calder Trophy votes. But after last season's struggles, that seems like ages ago.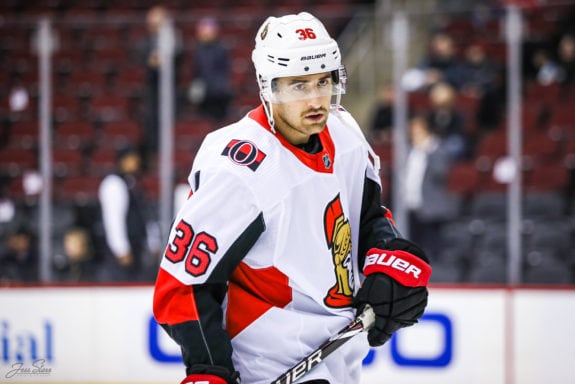 Ottawa had many reasons to believe White could be a consistent top-six scorer. Selected 21st overall in the 2015 NHL Draft, he scored 76 points in 72 games at Boston College. He had a prolific international career, winning three gold medals as a member of the U.S. National Team Development Program and Team USA.
"You get stronger and you play with the best players in the U.S., so you're working on your skills every day," White said of his time with the NTDP. "It's huge and definitely a great place for development."
He made his AHL and NHL debuts in 2016-17, including a short stint in the Stanley Cup playoffs; he's the only member of that postseason roster who's still on the team. White split time between Belleville and Ottawa in 2017-18, scoring just six points in 21 NHL games.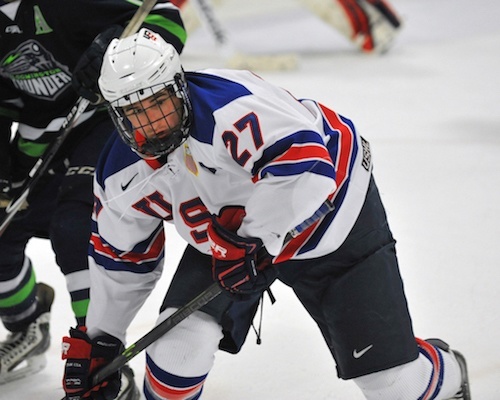 Then came his breakout season. He racked up 41 points in 71 games and was mentioned in the same breath as some of the league's most promising young players. Entering the second season of his mega-extension, there are concerns White may never reach the expectations that come with his salary, which carries the fourth-highest cap hit on the team.
His decreased production hints his offensive explosion as a rookie might have been inflated by his linemates. He had 13 goals and 19 assists in 56 games (.57 points per game) playing next to Mark Stone; he has just 8 goals and 24 assists in the 76 games (.42 PPG) since Stone was traded to Vegas.
Plus/minus can be misleading, but the sample size is large enough now to be a serious concern. White was a minus-13 with Stone and minus-25 after he was traded. He was projected to be a two-way difference-maker, but right now, he's falling short on both ends of the ice. However, there is still hope he can rebound and become the player that Ottawa envisioned.
"We have only scratched the surface of his potential," Senators general manager Pierre Dorion said after White's extension was announced.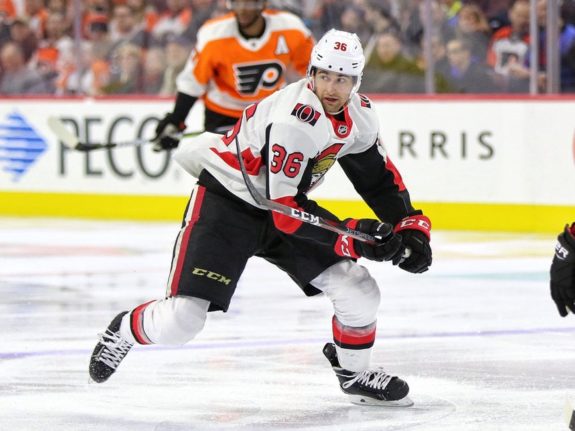 For his part, White has acknowledged the increased expectations that come with a significant pay raise, telling reporters that his goal was "to outplay that contract" just one hour after it was announced (from 'Senators sign Colin White to long-term deal,' Ottawa Sun, 08/21/2019). He failed to do that in the first year of his new deal, but he'll have every opportunity to change the narrative in the seasons to come.
Austin Watson: 3 years, $4.5 million
The Senators had a clear directive this offseason: add size, grit and toughness. Their reasoning was sound; with a large contingent of young players joining their ranks, Ottawa wanted to make sure that their prospects were protected and wouldn't be pushed around.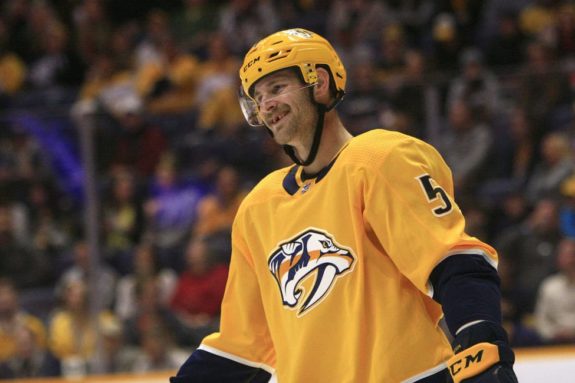 The only problem is the price they paid. Hard-nosed enforcers like Austin Watson still have a place in today's game, but they're no longer in high demand; similar players have signed for less annual salary and term.
Annual Salary
Contract
Length
Age
PIM
PPG
TOI /
Game
Austin Watson
$1.5 million
3 years
28
65
0.26
11:37
Kyle Clifford
$1 million
2 years
29
68
0.25
11:11
Wayne Simmonds
$1.5 million
1 year
32
66
0.37
14:55
Patrick Maroon
$900,000
2 years
32
71
0.36
12:25
Comparing the current contract details and key statistics from the 2019-20 season of players with similar skill sets to Austin Watson. (Created by David Crosby)
Watson is younger than most of his comparables across the league, and he could earn increased minutes in Ottawa, but he's best suited to a complementary role, playing less than 12 minutes a game. Those types of players don't normally require three-year deals.
He's also had problems staying on the ice. Watson was arrested on June 16, 2018 and sentenced to three months of probation after pleading no contest to domestic assault. His 27-game suspension was reduced to 18 games the following October, in part because Watson's girlfriend, Jenn Guardino, took responsibility for the incident.
"My behaviour and state of intoxication lead to the police being involved that day. I have struggled with alcoholism for many years," Guardino said. "… We handled matters poorly on June 16 and know that we need to make better decisions going forward."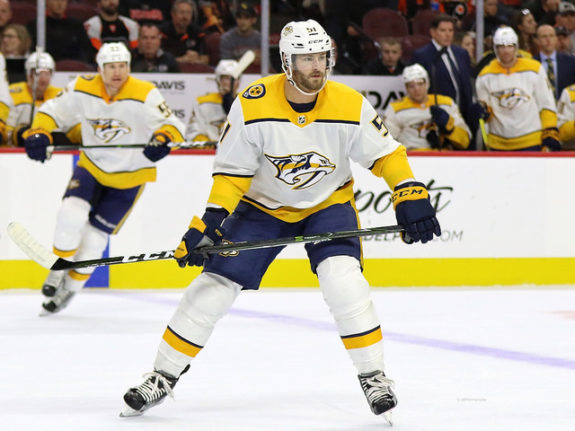 After serving that suspension, the forward was suspended again in January 2019 as part of the NHL's substance abuse program. He returned just before the regular season ended, and played six games in Nashville's first round playoff series loss to the Dallas Stars.
When the Predators made a coaching change midway through last season, Watson was a healthy scratch for a handful of games, and once again in the playoffs. The Senators traded a fourth-round pick to Nashville to reunite the hulking forward with head coach D.J. Smith, who were both members (Smith was an assistant coach) of the Windsor Spitfires in 2009.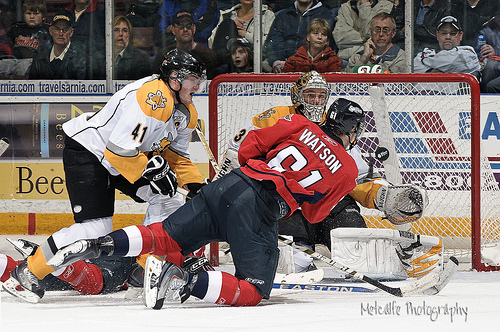 Watson's newfound sobriety and existing relationship with Smith could bring out the best hockey of his career. If he manages to become an impact player on the third line, the move to acquire him could pay dividends for the Senators. But right now, the trade and his contract look more like an overpayment than a good investment.
Path to Redemption
While there is plenty to dislike about each of their contracts, all three players have something in common; they are young enough to improve and provide better value for the remainder of their deals. You don't need to look very hard to find a pathway for each player to find success.
Zaitsev could benefit from an impending injection of talent on Ottawa's blue line and settle into a role more suitable to his skill set. White was one of the franchise's most highly-touted prospects a short while ago; last year's struggles could be short-lived. Watson seems like a prime candidate to benefit from a change of scenery, considering his familiarity with the head coach. Ottawa's willingness to part with a draft pick to acquire him shows the front office envisions him being a key part of the lineup.
What was once considered a bad contract can quickly become a shrewd investment, but for this trio, there's a lot of work to be done before their deals are no longer considered one of the Senators' worst contracts.
---
---
Avid hockey fan and fantasy devotee. Graduate of the Radio & Television Sports Broadcasting program at CSM. Former intern with The Hockey News. Operations coordinator at theScore. Proud Canadian and dog lover.