The LA Kings have $13.6 million in salary-cap space heading into 2021, which is the second-most in the entire NHL. However, they have a number of atrocious contracts heading into the season ahead. Here are the three worst contracts that LA Kings currently have for 2021.
3: Drew Doughty
Drew Doughty's contract will prove to be the worst for LA in the future, but it's only the third-worst deal right now. His deal carries an average annual value (AAV) of $11 million per year, tying him for the fifth-highest cap number in the league with John Tavares. The only players who make more than Doughty are Connor McDavid, Artemi Panarin, Auston Matthews and Erik Karlsson. Both McDavid and Matthews will be stars in the NHL for years to come. Panarin is a current star who finished third in Hart Trophy voting this season and was named the top winger in the NHL. Conversely, Doughty is a player whose play is on the decline.
Following his second-place finish in Norris Trophy voting in 2017-18, Doughty's play both offensively and defensively has deteriorated drastically. In his 2017-18 campaign, Doughty scored 10 goals and added 50 assists. He had a plus/minus of plus-23 and a takeaway-to-giveaway ratio of 17-79.
In 2018-19, he scored eight goals and added 37 assists, a significant drop from his prior season. He had a takeaway-to-giveaway ratio of 23-105, which was a step down from the previous season. Although he had five more takeaways than the season before, he also had 26 more giveaways, which is is a negative trend. His minus-34 was a career-low.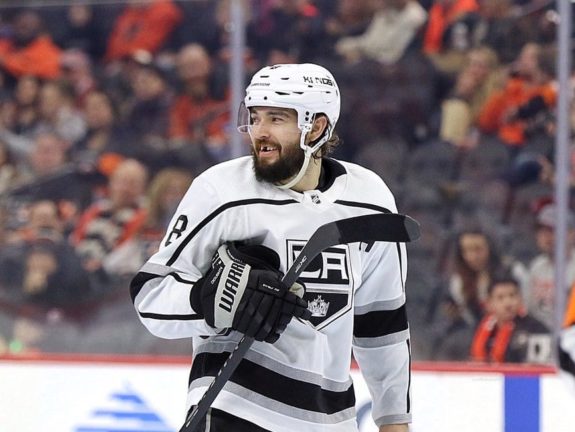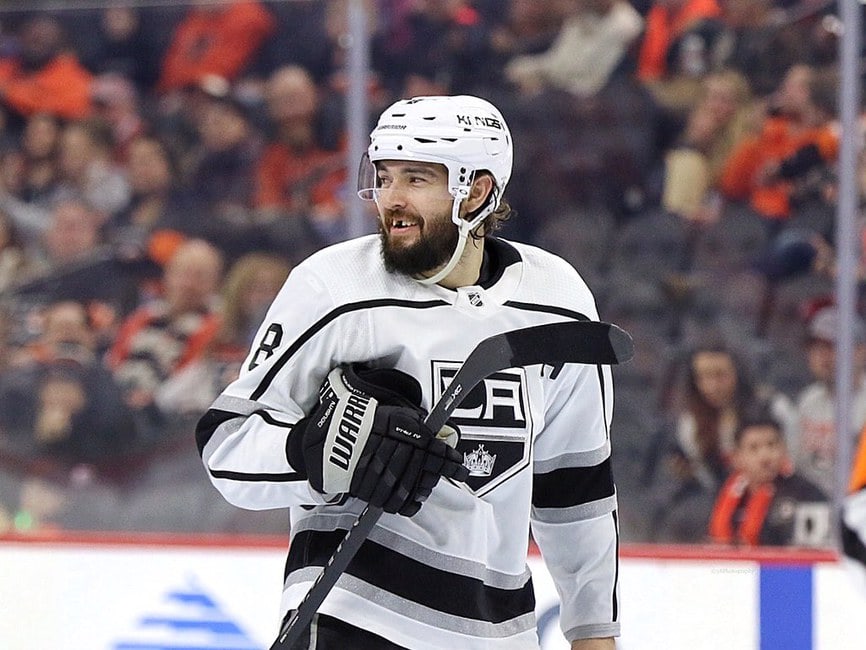 In the 2019-20 season, Doughty's offensive totals were once again lower than before, as he only put up a total of 35 points. For perspective, he had 37 assists alone in 2018-19. Defensively, he was better with a minus-16 and a takeaway-to-giveaway ratio of 15-82.
Doughty is still a top-pairing defenseman who can log tons of minutes, while throwing over a hit per game and blocking over a shot per game. However, he's not the fifth-best player in the league, and he shouldn't be paid as such. This contract is especially bad for the future, as it lasts until 2027, and Doughty will be 37 years old by then.
2: Dion Phaneuf
Dion Phaneuf's contract was bought out by the Kings on June 15, 2019. Despite being bought out, LA will pay him $4.06 million during the 2020-21 season. The amount LA owes him will drop to $1.06 million during both the 2021-22 and 2022-23 seasons. I've previously written about how LA could use the cap relief they'll get from his deal. However, no matter how you look at it, paying a player $4.06 million to not even play is a very bad deal.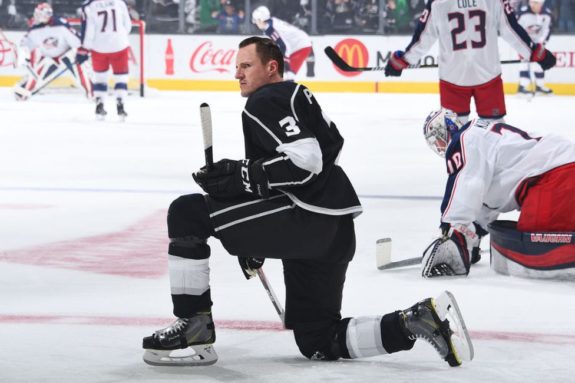 Although Doughty is making way more money then Phaneuf, at least he's still a top-pairing defenseman, and is still playing. Meanwhile, Phaneuf is the team's sixth highest-paid player for next season and could end up playing for another franchise while taking money from LA.
1: Ilya Kovalchuk
We finish this list off with another player who isn't even playing for LA. Ilya Kovalchuk's contract was terminated by the Kings last December, as he struggled to fit in with the team.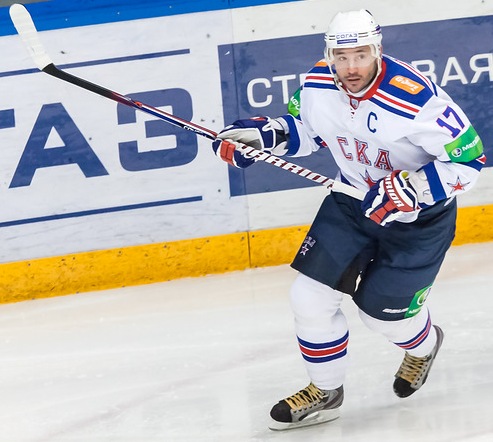 Kovalchuk took a hiatus from the NHL, playing in the KHL for St. Petersburg SKA from 2013 until 2018. In that time, he won a gold medal in the 2018 Pyongyang Olympics, along with leading St. Petersburg to two Gagarin Cup championships in 2015 and 2017. In the 2018 off-season, LA inked him to a three-year deal worth $18.75 million.
Kovalchuk only played in 64 games in his first season in LA, posting 34 points, which ranked fourth on the team. In 2019-20, he played in LA's first 17 games, posting just nine points. Following this, he was benched for 18 games in a row before his contract was terminated.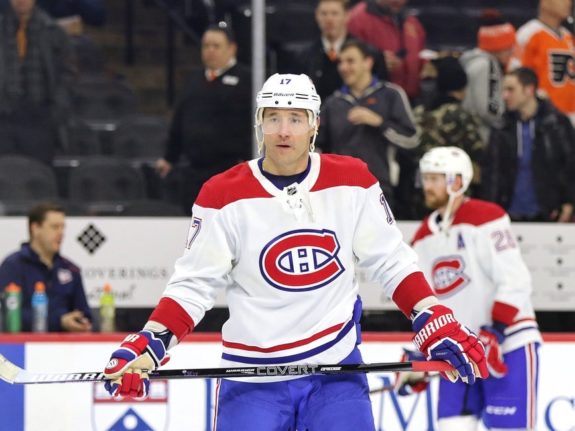 Kovalchuk followed his termination by signing with Montreal, where he rejuvenated his career. At the trade deadline, he ended up being dealt to Washington, where he continued his career revival. Kovalchuk has yet to sign with an NHL team for 2021, however he will count for $6.25 million against the Kings' cap space next year, which is the third-biggest cap hit on the team behind Doughty and Anze Kopitar.
How it Looks for the Future
Two out of the three players who are on this list don't play for LA anymore. LA will no longer have to pay Kovalchuk following the 2020-21 season. Although they will still be paying Phaneuf after 2021, his $1.06 million cap hit will be much more manageable. These contracts are both atrocious right now, but will quickly get better. On the other hand, the Kings will be stuck paying Doughty $11 million until 2027, which will probably become an albatross contract.
---
---