Shayne Gostisbehere, nicknamed "Ghost," has fallen out of favor with the Philadelphia Flyers' coaching staff. He played in just 42 games during the regular season; oftentimes he sat in the press box and he was even sent down to the Leigh Valley Phantoms for two games. With the Flyers recently signing another offensive defenceman in Erik Gustafsson, it indicates Gostisbehere's tenure in the "City of Brotherly Love" could be over. The Flyers need to move him, and the Kings should definitely look into acquiring his services.
It Makes Sense Financially
Gostisbehere has three years remaining on his contract, which carries an average annual value (AAV) of $4.5 million. The Kings are projected to have $13,620,715 in cap space for the 2020-21 season. LA will automatically free up $3 million next summer, due to Dion Phaneuf's buyout having a lower hit against the Kings' salary cap for its final two seasons. This means the Kings could use the relief from Phaneuf's buyout to pay 67% of Ghostisbehere's salary for the 2021-22 and 2022-23 seasons.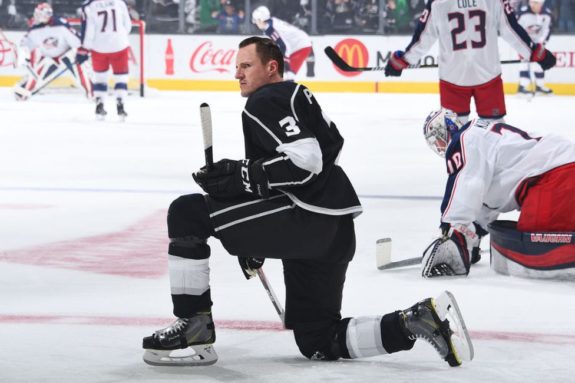 LA would have plenty of cap room to re-sign players if the team acquires Gostisbehere. Next summer, the Kings only have a few NHL-level players to re-sign: Blake Lizotte, Trevor Moore, Alex Iafallo, Matt Roy, and Michael Amadio. They'd have just over $12 million to do this after acquiring Gostisbehere, which should be more than enough money to sign all five players.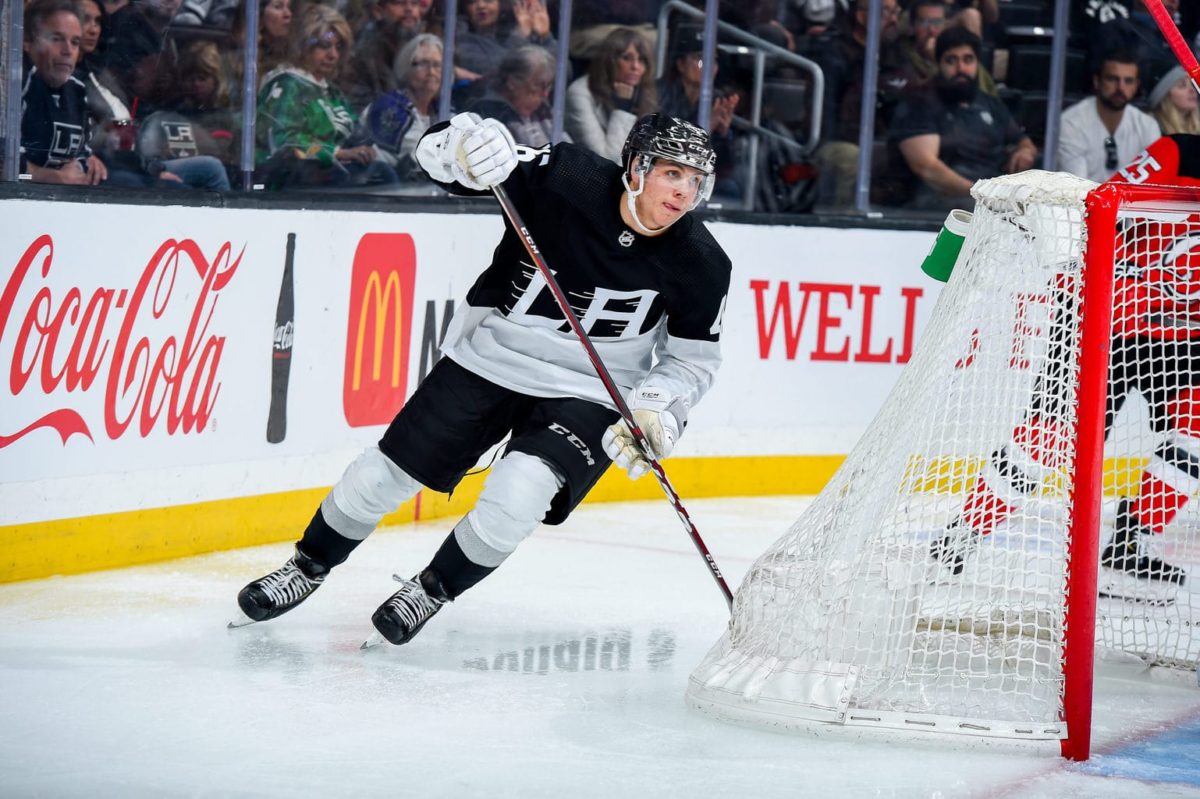 In 2022, Jeff Carter and Dustin Brown's contracts expire. Currently, both of these players are making over $5 million a season. Neither of them deserve to be paid that much, so they'd be paid less on their next deals. This would leave the Kings with more than enough money to keep their team together during the final seasons of Gostisbehere's contract.
LA Need's Left-Handed Defencemen
Next season, the Kings left-handed defencemen are expected to be Olli Maatta, Kurtis MacDermid and Mikey Anderson. Anderson is a 21-year-old, and has lots of potential, but Gostisbehere would most likely be an improvement over both MacDermid and Maatta.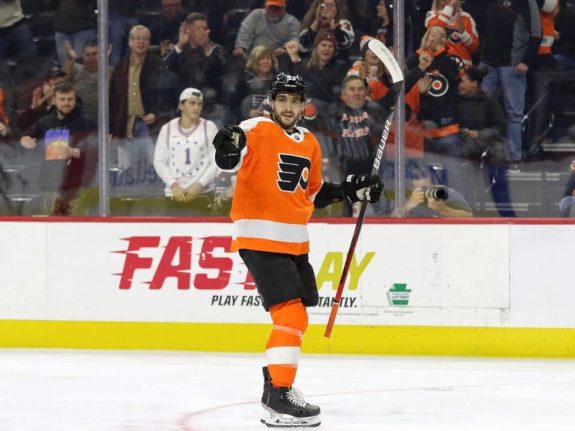 Gostisbehere struggled in the 2019-20 season, posting just 12 points in 42 games. However, MacDermid has only had 13 points in his entire career, so Gostisbehere would definitely be an improvement. In the playoffs, he played well, earning two assists in five games, and having a plus-two rating.
In 2018-19, Gostisbehere had 37 points, which is more than Maatta's career high of 29. In the 2017-18 season, he had 65 points; earning him a 10th placed finish in Norris voting. Although he struggled this past season, he is definitely a more skilled player than both MacDermid, and Maatta.
If Gostisbehere can bounce back to his 2017-18 form or to how he played prior to that season, he would definitely be the Kings' best left-handed defenceman (LD). In fact, if he just plays like he did in the 2020 Playoffs, he'd be LA's best LD.
He Could Improve LA's Awful Power Play
The Kings had one of the worst power play's in the NHL in the 2019-20 season. It ranked 26th in the league, and only two playoff teams (the Chicago Blackhawks and Columbus Blue Jackets) had a worse power play percentage than LA. If the Kings want to be more competitive next season, then improving the power play is important. Gostisbehere could potentially help the Kings do this.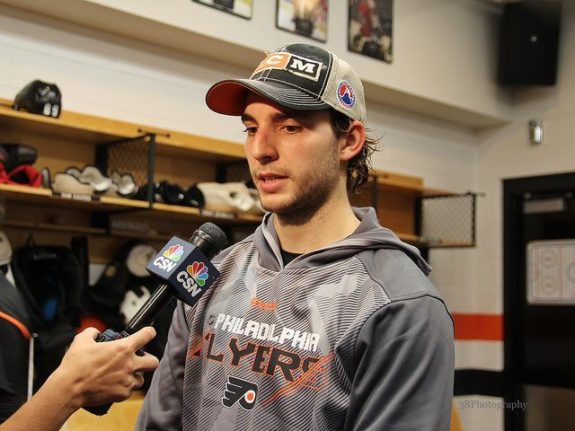 In both the 2016-17 and 2017-18 seasons, Ghost was one of the league's best power play quarterbacks. In the 2016-17 season, he averaged 3:49 of ice time per game on the power play, which was third highest in the league. He utilized this time effectively, posting 23 power play points (PPP), which was sixth among defencemen.
In 2017-18, Gostisbehere had 33 PPP, which ranked 11th in the NHL and first among defencemen. He definitely could help the Kings' power play improve, as Drew Doughty led the team's defence with 14 PPP this season. If Gostisbehere managed to put up half of the PPP he had in 2017-18, he'd be the Kings' best defenceman on the power play.
Bounce-Back Potential
Gostisbehere has received Norris Trophy nominations in two seasons (2015-16 and 2017-18). He has had at least 37 points in four out of the five seasons he's played in more then two games. He was named the Flyers' defenceman of the year twice, and won the team's award for playing with the most heart in 2016. In the 2020 Playoffs, his two points and plus-two in five games demonstrated that he can still be a strong player.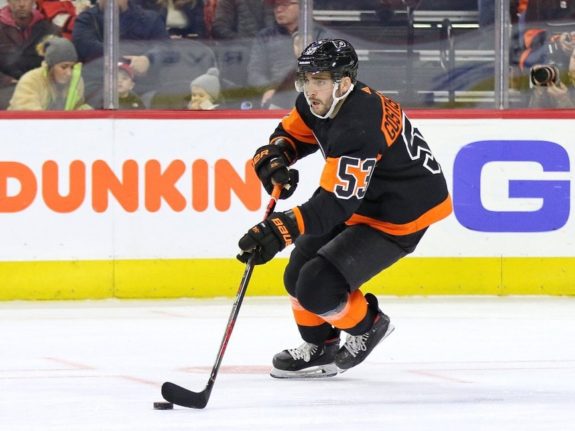 Considering everyone knows he's on the trade block due to Pierre Lebrun reporting as such, and due to the Flyers scratching him and sending him down to the AHL last season, Philadelphia doesn't have much leverage in a deal involving him. (from 'LeBrun: New GMs fast at work in Arizona and Florida ahead of pivotal offseason,' The Athletic, 09/28/2020) This means LA could acquire a player with the potential to bounce back for less than normal, and the Kings should jump at the opportunity.
LA Needs to Inquire About "Ghost"
Gostisbehere fills many of the Kings' needs. He wouldn't harm the team financially, he'd instantly be their best LD, he could improve their awful power play, and if he bounces back he'd be one of LA's best players. The Flyers are actively shopping him, and LA should take advantage of the opportunity to acquire a player who fills many of the Kings' needs.
Stats are per: QuantHockey, HockeyDB, and Hockey Reference
---
---