This offseason has been one of the busiest on record for Ottawa Senators' general manager Pierre Dorion. At the highly-anticipated 2020 NHL Entry Draft, he selected German sensation Tim Stuetzle with the third overall selection then drafted defensive stalwart Jake Sanderson two picks later, at fifth overall. In free agency, Dorion reeled in goal-scorer Evgenii Dadonov and dealt with some key housekeeping matters by re-signing Connor Brown and Nick Paul. These moves, however, were only the beginning.
On the trade front is where Dorion had one specific objective in mind. That was to make his team bigger and more difficult to play against. In the weeks that ensued, he "wheeled and dealed," trading for (and later signing) Matt Murray in goal, and added some much-needed size and truculence to his roster, landing the likes of Austin Watson, Josh Brown, and Erik Gudbranson via trade. Let's break down each of those players and examine what they will bring (besides sheer size) to Canada's capital city ahead of the 2020-21 NHL campaign.
Austin Watson, LW
First up is 28-year-old Ann Arbor, Michigan native Austin Watson, who tips the scale at 6-foot-4, 205 pounds. After spending his entire career with the Nashville Predators organization, Watson is relishing the chance to be part of a rebuild in Ottawa and will provide a much-needed physical element on the teams' fourth line alongside the likes of Artem Anisimov and Paul.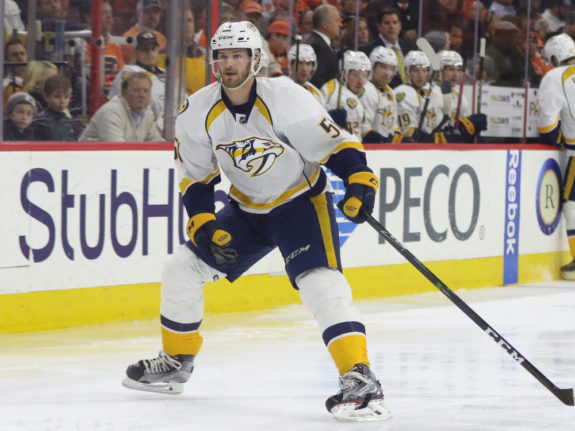 Just two years removed from a 14-goal season in the Music City, Watson does indeed have a few goals in him, tallying six last season in just 53 games played. He can also change the game with a big hit. As a player, he sticks up for his teammates, plays the game hard, and finishes his checks. He'll also be around to answer the bell should anyone take a run at some of Ottawa's talented youngsters such as Thomas Chabot, Brady Tkachuk, Colin White, or Drake Batherson. I like this move for Ottawa and think he's going to be a real nice fit for head coach D.J. Smith and the rebuilding Senators.
Josh Brown, D
Welcome to Ottawa, Josh! After the Florida Panthers traded him to the Senators in exchange for a fourth-round pick at the 2020 NHL Draft last month, Dorion wasted little time in locking him up to a two-year contract extension, with an average annual value of $1.2 million. Last season in Sunrise saw Brown tally three goals and eight points along with 13:25 of ice-time in 56 games played. He also appeared in two playoff games inside the Eastern Conference "bubble" in Toronto.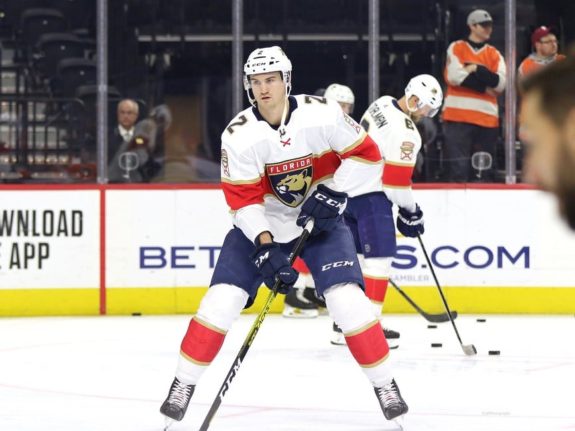 In terms of his skillset, Brown fits the mold of a defensive defenseman who's ultra-competitive and gets around the ice better than one would expect, given his 6-foot-5, 225-pound frame. He's big, strong, physical, takes up good positions on the ice, and can block shots with the best of them, tallying 53 blocks and 77 hits last year as a member of the Panthers. This move is the prototypical low-risk, high upside signing for Dorion and the Senators.
Erik Gudbranson, D
Next up on our list is Ottawa native and hometown boy, Erik Gudbranson. Drafted third overall by the Florida Panthers in the first round back at the 2010 NHL Entry Draft, he is certainly an under-the-radar acquisition for Dorion and the Senators, but someone who should fit in like a new glove playing in his own backyard.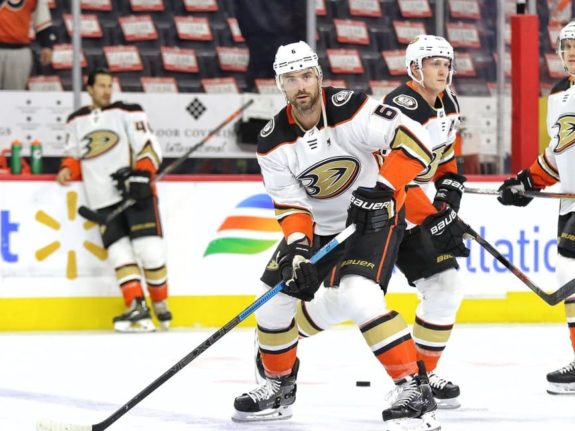 Listed at a whopping 6-foot-5, 217 pounds, Gudbranson is a tower of strength and should help stabilize a very young and inexperienced defensive core in Canada's capital city that's one year further along with their rebuild. Although he's bounced around the past few seasons with stints in Vancouver, Pittsburgh, and Anaheim, he's the type of player that has a loud voice in the locker room and should provide a solid top-four presence on the Senators' blue line in a shut-down role alongside Nikita Zaitsev. Dorion was seeking some added size, grit, and sandpaper this fall, and he got it with Gudbranson.
Size Aplenty in Canada's Capital City
When you examine Ottawa's roster from top to bottom, two things pop ou — youth and sheer size. As the club shifts towards next season, it's become priority number one for Dorion to build a team with size, speed, and skill as the NHL as a whole continues to trend in that direction. Although it's unlikely the Senators qualify for the postseason in 2020-21, one thing remains certain — this team won't get pushed around and will be much more competitive than they have been over the last two seasons. Buckle your seatbelts, Senators fans.
---
---