In a free agency period that saw only a handful of truly big-name players switch teams, the Buffalo Sabres made perhaps the most surprising splash of all when they inked former Hart Trophy winner Taylor Hall to a one-year, $8 million deal.
While the move by itself doesn't instantly make the Sabres a playoff contender, it certainly makes them a more interesting team, one that could boast a very strong top-six forward unit. That's something that's been sorely lacking during the franchise's now almost decade-long playoff drought.
But what can Buffalo fans expect from Hall in the 2021 season from a statistical perspective? By taking a look at his career numbers, the linemates he's played with in the past, and the ones he figures to play with next season, we can make an educated guess.
Hall's Career Numbers to Date
Since being selected first overall by the Edmonton Oilers in the 2010 Draft, Hall has been one of the more productive forwards in the league. In 627 career games, he has totaled 218 goals, 345 assists, and 563 points. On an 82-game basis, those numbers come out to 29 goals, 45 assists, and 74 points.
If we look at just the last three seasons, Hall's numbers (66 goals, 116 assists, 182 points in 174 games) come out to an 82-game average of 31 goals, 55 assists, and 86 points.
So for the majority of his career, and especially the last few seasons, Hall has been a consistent point-per-game player. That's the kind of productivity the Sabres have seen very little of in the last decade.
Hall's Injury Issues
While Hall's per-82 game numbers are excellent, they assume that he does, in fact, play in every game — and that's been far from a guarantee over the course of his career.
Since entering the league, Hall has played in every game just once in his career (the 2015-16 season with Edmonton), and has topped 70 games played only three other times.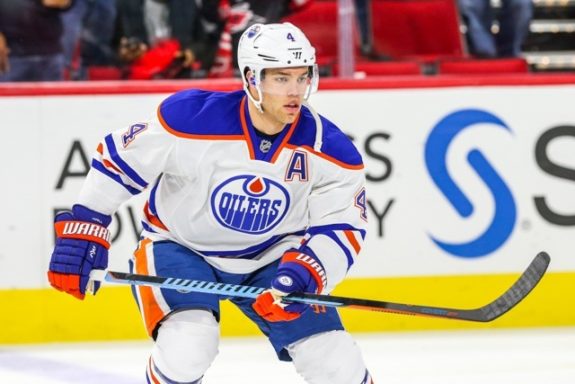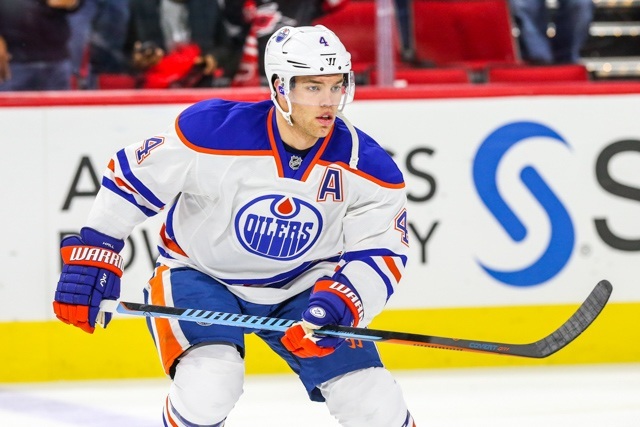 Out of a possible 774 games since entering the NHL, Hall has played in 627, or 81 percent. That means that over an 82-game schedule, he's averaged just 66 games played per season. And if we assume that the upcoming season could be an abridged one, that number obviously drops even lower.
Hall did play in 65 games between New Jersey and Arizona in 2019-20, close to perfect attendance. But it bears mentioning that, given his history, it's highly unlikely that he'll appear in every game for the Sabres next season.
Past Partners in Crime
Hall is a winger who is certainly capable of driving play on his own, but even the best wingers in the NHL need to rely heavily on their linemates, particularly their centers.
During his six seasons in Edmonton, Hall often played with either Ryan Nugent-Hopkins or Sam Gagner as his centers.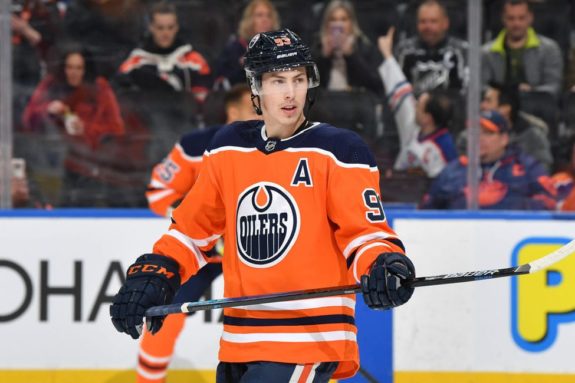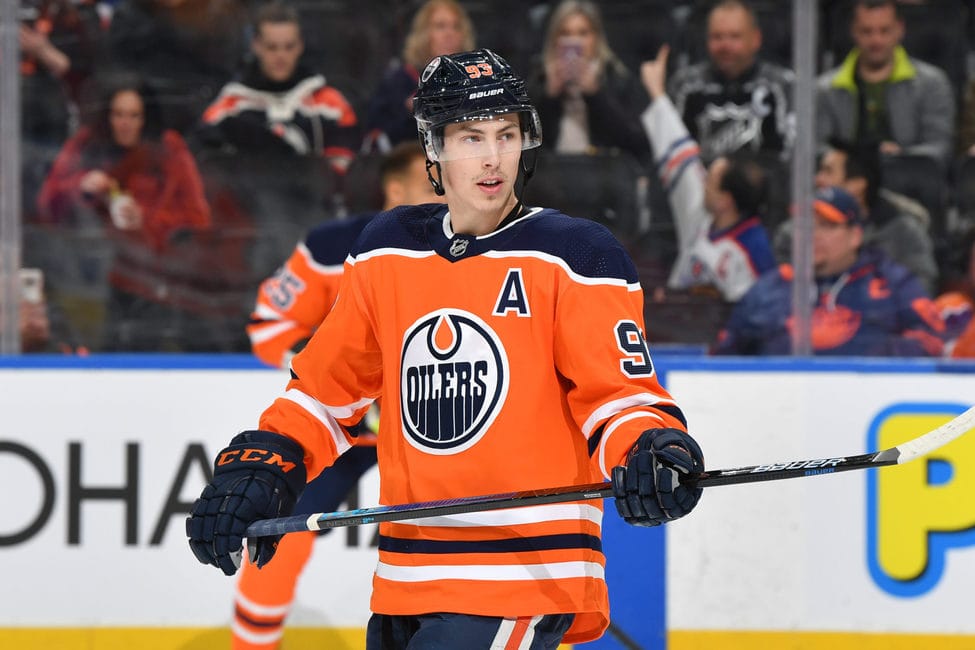 In New Jersey, Travis Zajac and Nico Hischier were frequently centers on Hall's line, while his brief stint with the Coyotes saw him play with the likes of Derek Stepan and Christian Dvorak.
While there are some solid players in that group (including a pair of former first overall picks), none of them have the potential to boost Hall's numbers like Jack Eichel.
Buffalo's superstar has improved his points-per-game total every season in his career so far (1.15 in 2019-20, equivalent to 94 points over an 82-game season) and could notch his first 100-point campaign with Hall at his side.
You don't need to look any further than Jeff Skinner to see the effect of having Eichel on your line (or not) can have: playing almost exclusively with Eichel in 2018-19, Skinner potted 40 goals and netted himself a huge contract. But laying in Buffalo's middle six last year, his numbers plummeted to just 14 goals and 23 points.
Reunion With Ralph
It will also be interesting to see how big of an impact playing for second-year Buffalo head coach Ralph Krueger will have on Hall.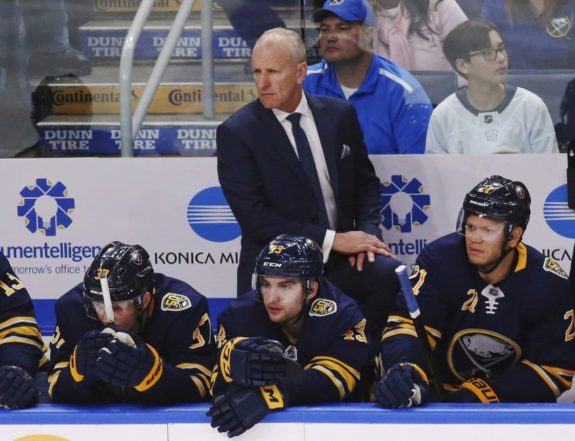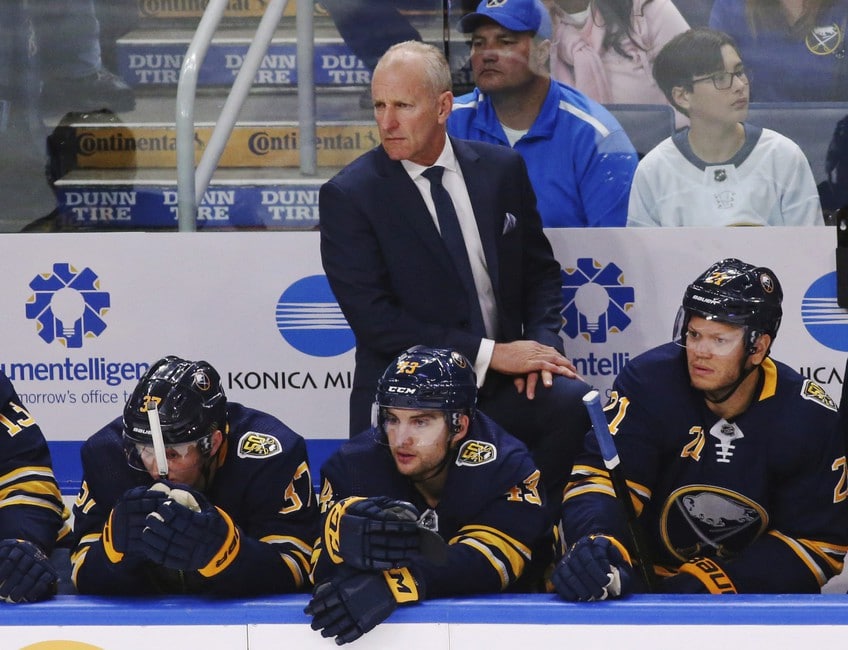 Hall has noted how playing for Krueger was a key selling point in his decision to come to Buffalo, and the numbers from their one season together in Edmonton support that decision. In the shortened 2012-13 season, Krueger's only one with the Oilers, Hall finished with 50 points in 45 games (a 91-point pace over 82 games). He also posted a +5 rating on a non-playoff team, one of only two plus seasons in Hall's career (the other being his Hart-winning campaign with New Jersey in 2017-18).
Krueger earned high marks from many of Buffalo's players despite last season's disappointing finish. But you can safely add Hall to his list of admirers.
Final Line Prediction
So from a raw numbers perspective, what's a reasonable expectation for Hall in Buffalo next year? We first need to consider that there probably isn't going to be an 82-game season. It's also fair to assume that Hall will likely miss at least a couple of games.
Additionally, it's probably asking too much for him to return to his Hart-caliber play of 2017-18.
That said, Hall is still a legitimate top-line forward who's going to play with the most talented center he's ever played with. He's also coming off a season that saw him post his worst-ever shooting percentage (6.9%), well below his career average of 10.4%.
But perhaps most notably, this is a prove-it year for the former top overall pick. COVID-19-related financial constraints prevented Hall from getting the lucrative, long-term contract he wanted. But if revenues start to tick back up and he catches fire next season, he could break the bank.
If Hall plays in 70 games next season, let's put him down for the following: 28 goals, 50 assists, 78 points. And I can't imagine many Buffalo fans will have a problem with that kind of production.
---
---