While everyone was waiting for Alex Pietrangelo to land a deal last weekend, Taylor Hall stole the show by signing with the Buffalo Sabres.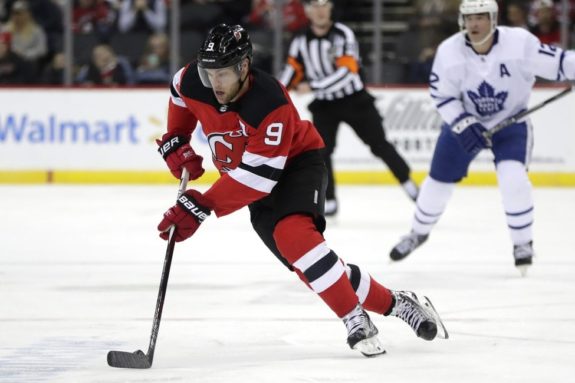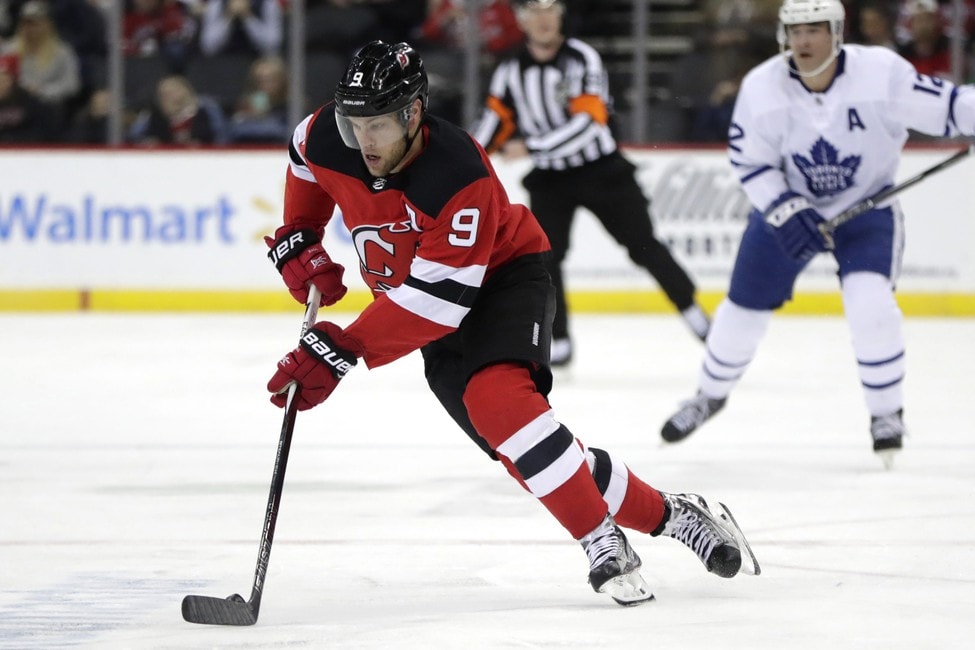 Hall's one-year deal worth $8 million and the fact that he settled on a franchise that hasn't been to the Stanley Cup playoffs since 2011 stunned the hockey world and has some calling the move a joke. But, the joke is on who?
The Joke's on Buffalo
The fact is, Hall made it known that his priority was winning. "Any player at this stage in their career that has had the career that I've had, 10 seasons, only make the [Stanley Cup] playoffs twice, that's really what I'm after," said the 28-year-old. He also said he wanted to go to a team that had a legitimate shot at winning. Some wise guys have implied that Hall's passion must be for winning the draft lottery, not the Stanley Cup.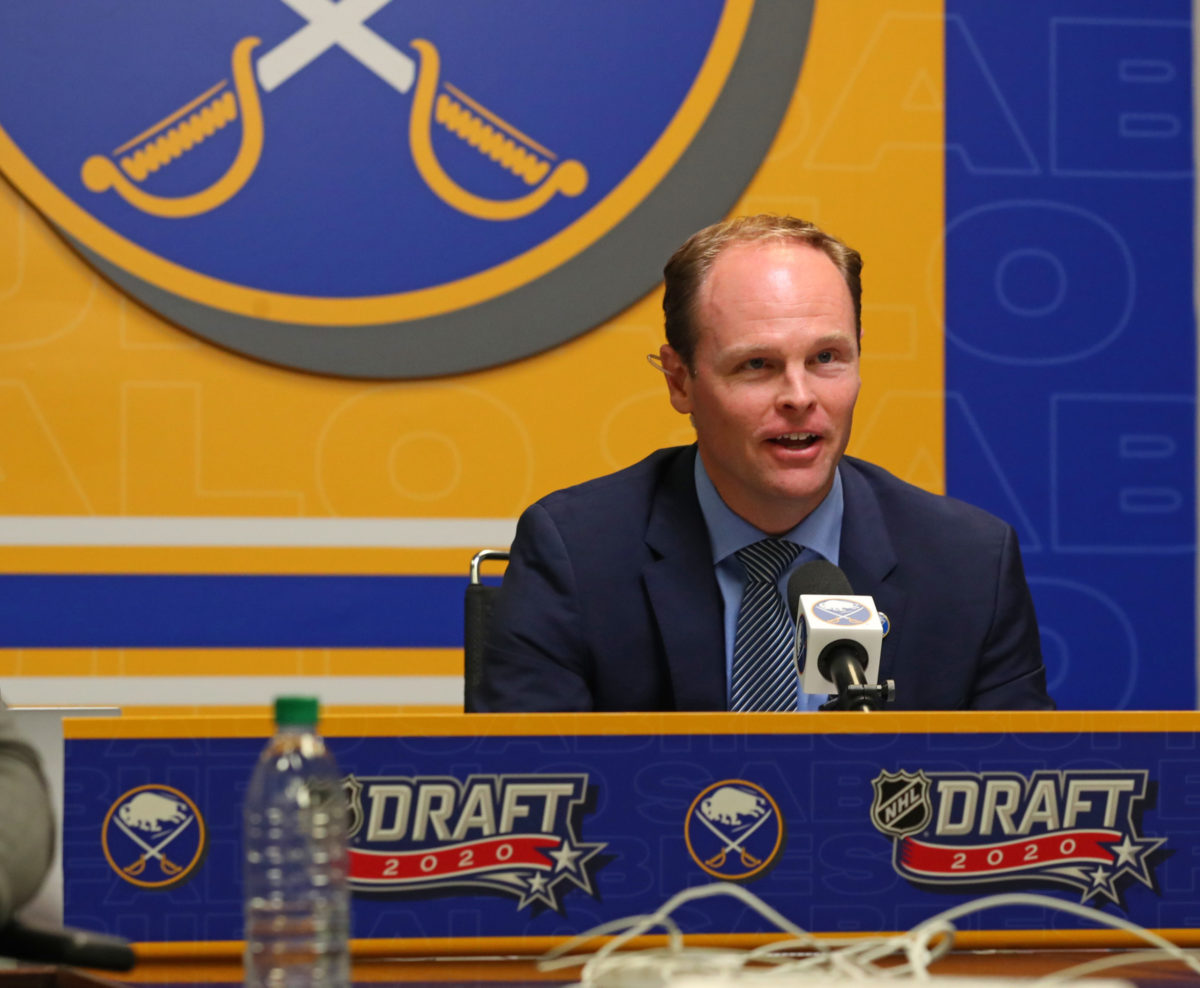 Many 'insiders' thought he'd be headed to the Boston Bruins, St. Louis Blues, Nashville Predators or the Colorado Avalanche. However, selected first overall by the Edmonton Oilers in 2010, Hall will fit right in with the Sabres. He's made the playoffs only twice in his ten-year career, which is in line with a franchise in the midst of a nine-year playoff drought, the NHL's longest active streak and one short of the league record.
Hall is on his third team in two years after the New Jersey Devils traded him to the Arizona Coyotes in December. Another wise guy argued that Hall must be desperate to broaden his jersey collection.
The Joke's on the League
With the addition of veteran center Eric Staal, as well as Hall, the Sabres have upgraded their roster. Sure, there's still work to be done, but it's a nice start. Adding two All-Stars, one of which is a former Hart Memorial Trophy winner who costs less than Jeff Skinner, is a win.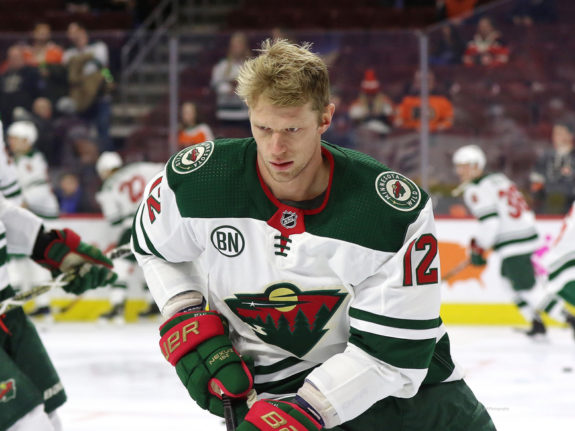 Hall acknowledged receiving longer-term offers from numerous teams, yet he settled on a one-year test-run with the Sabres. "I'm betting on myself," he said. "But I'm betting that the Sabres can improve and have a good hockey season. If I didn't, I wouldn't be here.'"
Related: Get Ready for One Hall of a Turnaround for Sabres
Hall had 16 goals and 36 assists in 65 games last season between the Devils and Coyotes. In his 2017-18 Hart-winning season, he scored 39 goals, and 93 points for the Devils, setting career-highs in both categories. The former league MVP is a .89 points-per-game player in his career. So, those cracking jokes must be jealous of not landing the coveted free agent.
Welcome to the Buffalo Sabres
Since Terry and Kim Pegula bought the Sabres franchise, dubbing it Hockey Heaven, it might as well have been called Dysfunction Junction. Statistically, since the 2011-12 season, no team has been anywhere near as bad as the Sabres.
Even the most passionate Sabres fan can acknowledge the depths the once-proud franchise has fallen into. They've become the butt-end of many jokes, earned through their own actions and misgivings, from misspelling alumni sweaters to ill-advised trades, from poor drafting to the rapid turnstile of executives. They've become perennial basement dwellers.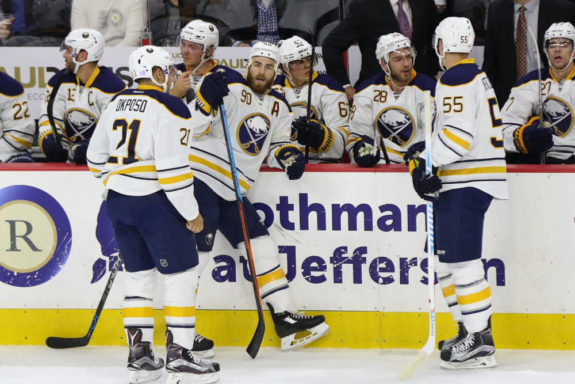 In the last decade, the Sabres have had six different head coaches and four general managers. Ten different people in ten years have come up with the same result: losing. Despite high lottery picks, the Sabres continue to mastermind a rare breed of failure. Yet, Hall refused to see the negativity. He saw only positives in signing with the Sabres. The lure of playing alongside captain Jack Eichel was there; the opportunity to play for a familiar coach in Ralph Krueger was another. And the proximity of being close to his Toronto home was also a plus.
"When you look past some of the smoke and some of the stuff that's happened to the Sabres over the last couple of years, under the hood, there's some really good pieces," said Hall after signing his deal. "Hockey's an interesting thing. Three years ago, no one would've thought that Colorado would be the No. 1 destination. Things can turn pretty quick, especially if you have elite pieces like the Sabres do.'
Hall was referring to an Avalanche team led by Nathan MacKinnon that's made three straight playoff appearances after enjoying just one between 2011-17. And although he wasn't given any assurances of playing on a line with Eichel, Hall looks forward to taking the ice with him: "He's an amazing hockey player. I think that he took a great step last year," said Hall. "Now it's about [whether] we can find a way to get him into the playoffs, and have him produce on a stage that I think he deserves."
Welcome to Western New York Sports
After signing his deal, Hall gave a shoutout to fans in Western New York on social media. "I can't tell you how excited I am to be a Buffalo Sabre," he said. "Hopefully I get the chance to play in front of you great fans sometime soon." The kicker was his next line aimed at Buffalo sports fans: "I was going to smash into a fold-up table for my intro," he added, in reference to a common but crazy practice of the Buffalo Bills' rowdy fanbase, referred to as the Bills Mafia. "But it's probably safest if I don't. Hopefully, we get back to playing hockey again sometime soon. Until then, go, Bills."
Sad irony or coincidence? The 4-0 Bills have dropped two straight games–both on national television–since signing Hall. For those whose glass is half-empty, signing Hall is more fodder for punchlines. But should the Sabres make the playoffs next season, we'll see who gets the last laugh.
---
---