Members of the media and Buffalo Sabres fans are still scratching their heads, raising their eyebrows, and asking themselves why? Others have a perma-grin, giddy with excitement, imagining lineup possibilities. The one-year, $8 million deal for prized free agent Taylor Hall has made the Sabres organization a topic of conversation again.
While the stink of futility and a nine-year playoff drought still lingers, adding Hall as well as veteran center Eric Staal has upgraded this team's top six. "When you're able to look past the smoke that's surrounded the Sabres the past couple of years, you see a team that has elite players, ownership that's really committed to building a winner and a coach that I feel can get a lot out of his players," Hall said during an introductory news conference. He added that if things go well in Buffalo he could be "a Sabre for a long time."
Related: Buffalo Sabres Sign Taylor Hall to 1-Year Deal
Hall, who has made it known that his goal is to "win now", drawn to the Sabres, lured by the idea of playing alongside Eichel and for head coach Ralph Krueger. He penned an open letter explaining why he chose Buffalo.
Hall Chooses Sabres
Despite that several teams were vying for his services with multi-year deals, Hall chose a one-year contract with the Sabres. His decision was influenced by economic realities: a flat salary cap and several teams dealing with their own cap issues due to COVID-19's impact on revenues. "It was a little bit eye-opening, not just for me but other [free agents] around the league, not seeing the term that they wanted," said Hall. "I can't sit here and complain. I'm playing hockey next year and my salary is $8 million."
Playing with Eichel
A few weeks ago, newbie general manager Kevyn Adams was squelching rumors that captain Jack Eichel wanted out of Buffalo. He's replaced them with chatter about Eichel becoming the centerpiece of a lethal scoring line that will catapult the team into the playoffs.
"There's no doubt about that [Eichel] being there is a big reason I chose Buffalo. He's an amazing hockey player. I think that he took a great step last year. Now it's about [whether] we can find a way to get him into the playoffs, and have him produce on a stage that I think he deserves," said Hall.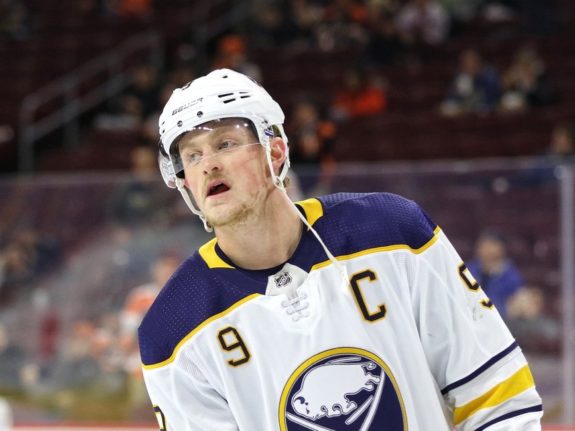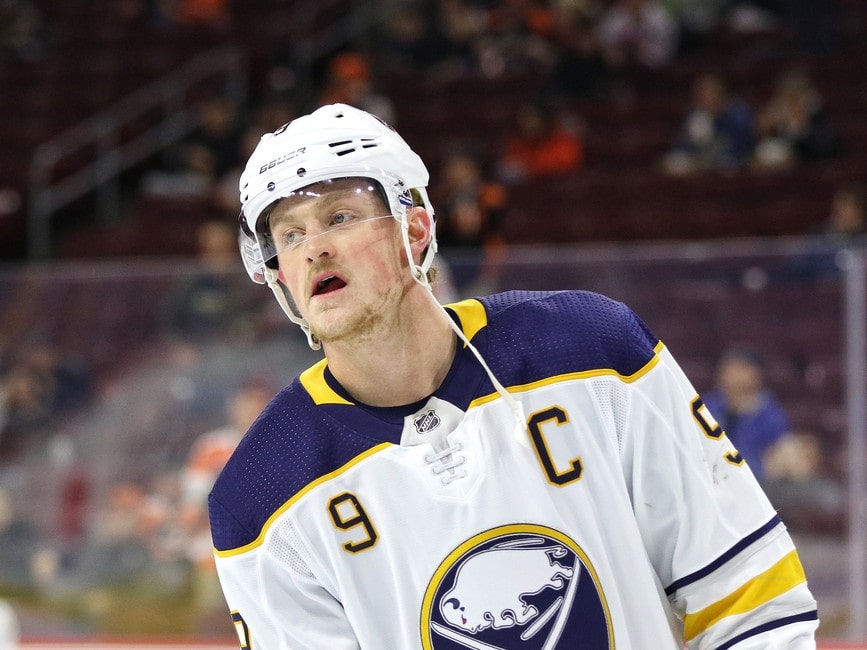 Like Jeff Skinner, who lit the lamp 40 times during a contract year and then received an eight-year, $72 million deal, Hall will have plenty of incentive to produce and lift the team into the postseason. However, Hall noted that he was given no guarantee by Krueger that he'll play on Eichel's line. 
Playing for Krueger
Hall, the 28-year-old who was drafted first overall in 2010, said he spoke with Krueger, his former coach with the Edmonton Oilers, and "could just see it in his face that he really wanted me there." He added, "It's a good feeling to be wanted like that."
In Hall's rookie season, Kreuger was an assistant coach and then became the Oilers' head coach in the lockout-truncated 2012-13 season. "That year I had him as a head coach was probably my most successful year … other than my MVP year," Hall said confidently. He also noted that it likely wasn't a coincidence that Eichel scored a career-best 36 goals last season with Krueger behind the bench.
A Win-Win Situation for Hall
Hall, a five-time 20-goal scorer and one-time 30-goal scorer, has a resume that also includes a Hart Trophy as league MVP in 2018. His biggest accomplishment could be helping the Sabres end the NHL's longest active playoff drought. "I don't want to call it a 'prove it' deal, but a little bit of a 'show me' deal," said Hall. "When you sign a one-year contract, you're obviously betting on yourself. I'm betting on the fact that I think the Sabres can improve and have a good hockey season. I truly believe that. If I didn't, I wouldn't be here."
Turning Around a Franchise
With Hall, the Sabres are suddenly relevant again. It's not just smoke and mirrors, nor the usual slick bundle of hope being pitched by the front office to a neglected fan base. It's optimism that feels different and real.
"Hockey's an interesting thing. Three years ago, no one would've thought that Colorado would be the No. 1 destination," Hall added, referring to a Nathan MacKinnon's Avalanche team that's made three straight playoff appearances after enjoying just one from 2011-17. "Things can turn pretty quick, especially if you have elite pieces like the Sabres do."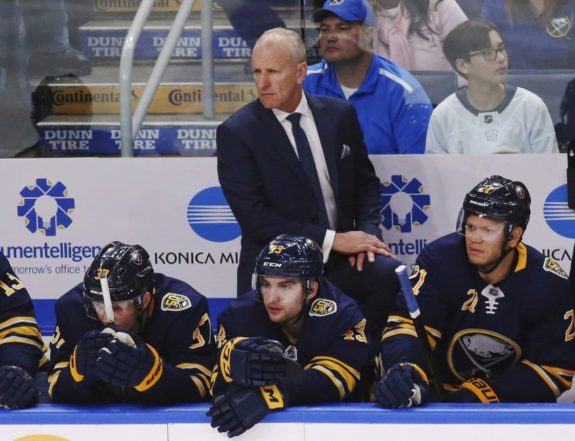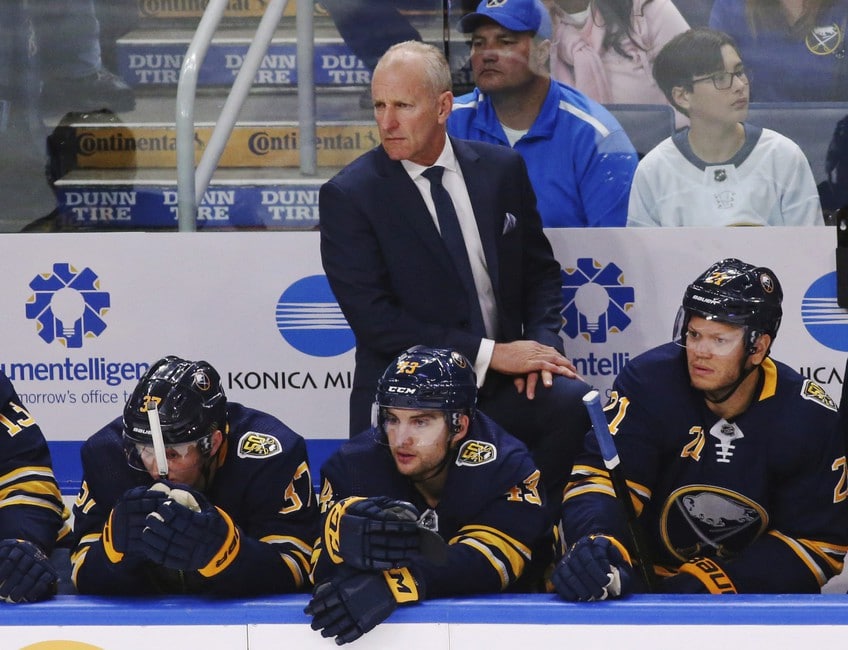 "We know we haven't been good enough. We have to go earn it," said Adams. "We have to go and get better every day and work to become the team that all of us want to become." There are other steps the team must take to be successful, but signing Hall is a significant step forward.
---
---