As mentioned in this article's companion piece, the Boston Bruins have come out on the winning end of several of the most lopsided trades in NHL history. Milt Schmidt turned around a moribund franchise by acquiring Phil Esposito, Ken Hodge and Fred Stanfield from Chicago for pennies on the dollar.
For 28 years, Harry Sinden served as an elite judge of talent and promise; the man seemingly always knew when to jettison one player while buying low on a superior asset. Even Jeff Gorton, interim general manager for just two months in 2006, scored a big win by acquiring Tuukka Rask for Andrew Raycroft.
---
---
Alas, it hasn't ALWAYS been sunshine, roses and victories for the Bruins' front office. This has never been more apparent than in recent years. However, even the mighty Sinden has a few trades on which he'd like to take a mulligan.
You'll notice several recent and notable omissions. The trading of a third-round pick for Zac Rinaldo proved to be horrendous; there's no doubt about that. However, until the player drafted with that pick (goaltender Kirill Ustimenko) turns into anything more than a long-term project, the deal does not warrant inclusion on this list.
The same goes for the trade of Dougie Hamilton. At the time, general manager Don Sweeney was blasted for the paltry return for a potential number-one defenseman.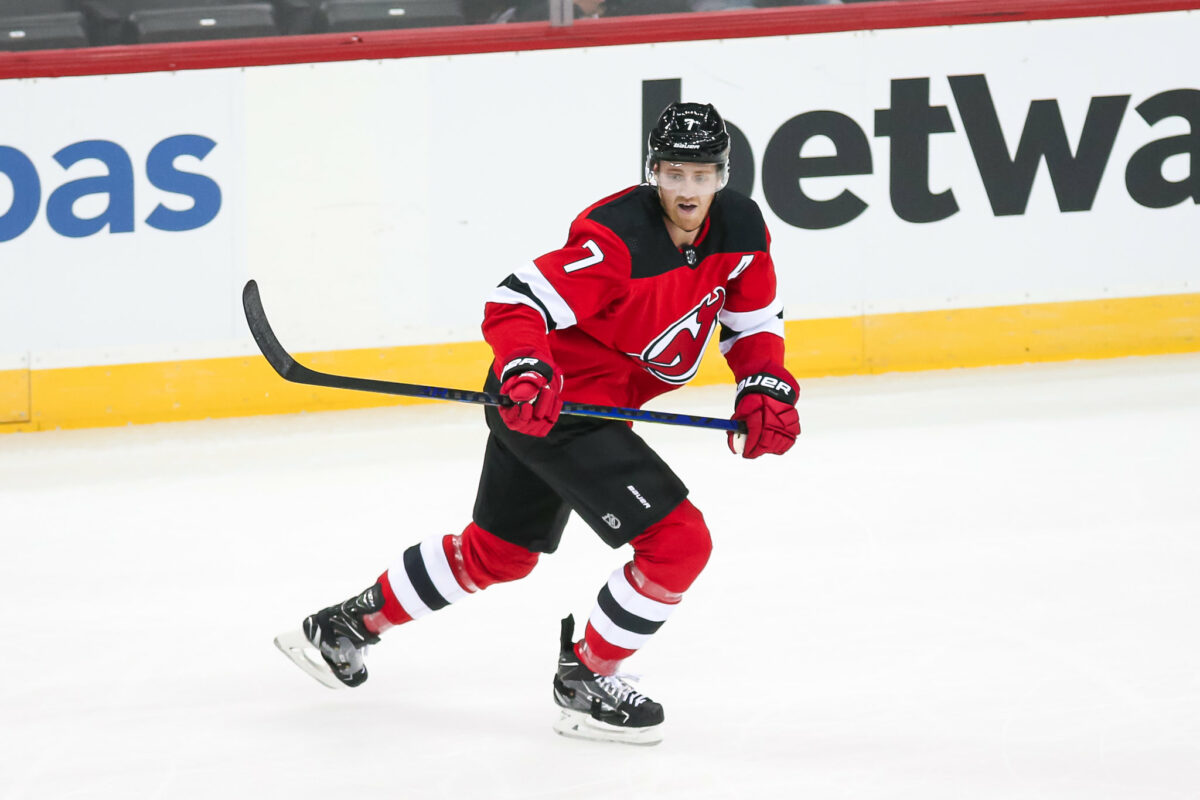 Nevertheless, Boston was able to salvage value by drafting Zachary Senyshyn, Jacob Forsbacka-Karlsson and Jeremy Lauzon with the acquired picks; the three make up a sizable contingent of Boston's impressive and exciting pipeline of young talent. More time is required to properly assess that trade.
Without further ado, these are the seven (eight, including honorable mention) worst trades in Boston Bruins history.
Dishonorable Mention
Bruins Acquire: Trent McCleary, Third Round Pick (Eric Naud)
Senators Acquire: Shawn McEachern
All the pieces seemed to be in place for Shawn McEachern to enjoy a lengthy career in Boston. He was an Irish kid from Waltham who tore up the college hockey ranks at Boston University. After splitting three seasons between Pittsburgh and Los Angeles, he came home, recording 24 goals and 53 points for his hometown Bruins.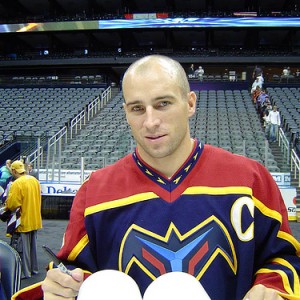 To the surprise of many, McEachern was moved in the offseason for Trent McCleary, a bottom-six grinder. A third-round pick also came to Boston in the deal, which was used to select tough guy Eric Naud.
McCleary would go on to play 59 games for the Bruins, registering just three goals and eight points. Naud would not only fail to make it to the NHL team, but he also played just 27 games in the AHL, scoring one goal.
On the other hand, McEachern would go on to enjoy eight successful campaigns between the Ottawa Senators and Atlanta Thrashers, scoring 169 goals and 385 points.
Though this wasn't exactly a franchise-altering trade for the Black & Gold, it is indicative of the direction the franchise was moving in. The year following the McEachern trade, Boston missed the playoffs for the first time in 30 years, and would fail to qualify for the postseason two additional times over the next four seasons.
Calgary Contrition
Bruins Acquire: Jim Craig
Flames Acquire: Second-Round Pick (Steve Konroyd), Third-Round Pick (Mike Vernon)
Fresh off his sterling success and heroics in the 1980 Olympics, goaltender Jim Craig came home to Boston. Acquired for a second-round pick and a third-round pick, the North Easton native seemed to be a perfect fit. The recently-acquired Rogie Vachon would hold the fort while Craig got his feet wet at the NHL level as a backup. With Vachon having just turned 35 years old, Craig would hopefully be the heir-apparent.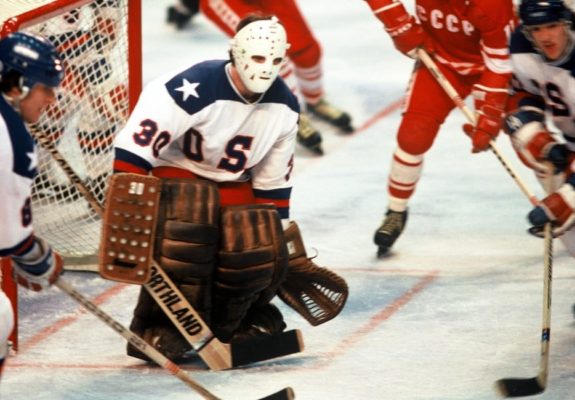 It was not meant to be.
His tenure with the Bruins would last just 23 games; his NHL resume would boast just three additional appearances. He compiled a 9-7-6 record with a goals-against-average of 3.68, and the Bruins were swept in the first round of the playoffs.
Calgary's third-round pick was spent on a local goaltender named Mike Vernon. Vernon would go on to play 781 games in the NHL, winning 385. He won a Stanley Cup with the Flames at the end of the 1988-89 season. He and Chris Osgood shared the William M. Jennings Trophy for fewest goals allowed during the 1995-96 season. Vernon won another Stanley Cup the following year, in which he was awarded the Conn Smythe Trophy.
Steve Konroyd had a journeyman's career, playing for six different teams. However, he played 895 games of steady defense over 13-plus seasons.
Flopping Like a Seal
Bruins Acquire: Carol Vadnais, Don O'Donoghue
Golden Seals Acquire: Reggie Leach, Rick Smith, Bob Stewart
Three years prior to being involved in one of Boston's best trades of all-time, Carol Vadnais was part of one of the franchise's worst.
That's not a knock on Vadnais, who was a very useful defenseman for the Bruins over parts of five seasons. He recorded 181 points over 263 games with Boston; excellent numbers for a defenseman of the era. He was also a member of the 1971-72 Bruins squad that lifted the Cup at season's end.
You may also like:
Don O'Donoghue was not quite as successful, as he failed to dress for a single NHL game.
So if Vadnais was such a good fit, how could this be one of the franchise's worst trades?
Though his best success would not come with the Golden Seals, Leach lit up the league for years as a member of the Philadelphia Flyers.
Following his trade from Boston, he would register 372 goals and 640 points between California, Philadelphia, and Detroit.
He eclipsed 20 goals in 10 straight seasons, 30 goals six times, and potted 61 goals during the 1975-76 season. In the 1976 playoffs, he won the Conn Smythe Trophy despite playing for the runner-up.
The kicker here is what Leach did against the Bruins in the 1976 NHL semifinals. En route to a third consecutive Stanley Cup Final appearance, the Flyers defeated an excellent Bruins team four games to one. In the five games, Leach scored NINE goals. Nine. Including five in the clinching game.
Both Rick Smith and Bob Stewart would go on to enjoy successful careers as steady if unspectacular defensemen. However, it's because of what Reggie Leach accomplished post-trade that lands the deal on this list.
Flyers Filch From Foe
Bruins Acquire: Mike Walton
Flyers Acquire: Rick MacLeish, Danny Schock
This is the second installment of the Philadelphia Flyers turning former Bruins players/prospects into key pieces of their mini-dynasty that clashed with (and frequently triumphed over) the Black & Gold.  This time, the player came directly from Boston.
Mike Walton was a solid contributor in his brief stint with the Bruins, reaching the 25-goal mark in each of his two full seasons. And though Danny Schock would play just 14 games in the NHL following the trade, the Flyers still decidedly got the better of Boston.
Rick MacLeish, the fourth overall pick in the 1970 NHL Draft, would go on to enjoy an illustrious career, the majority of which was spent in Philadelphia. He scored 349 goals and 759 points over 14 seasons, winning the Stanley Cup twice with the Flyers.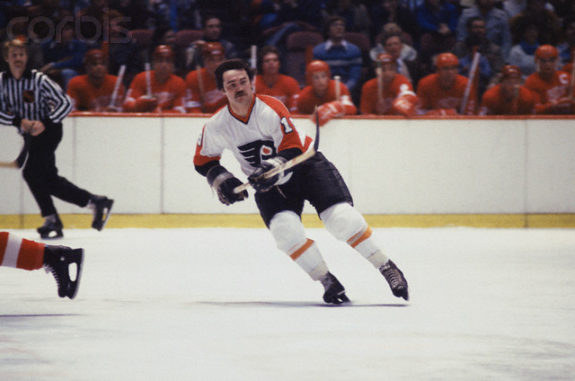 Losing an excellent player as part of a bad trade is disheartening and regrettable. Sending that player to a team that goes on to eliminate you from the playoffs twice in three years (including once in the Final) is salt in the wound. MacLeish even scored the game-winning goal versus Boston in the 1974 Final.
Fun fact: This was actually a three-team trade, in which Philadelphia sent future Flyers star Bernie Parent to the Toronto Maple Leafs. The team that drafted the future Hall-of-Fame goaltender? The Boston Bruins.
Swiping Seguin
Bruins Acquire: Loui Eriksson, Reilly Smith, Joe Morrow, Matt Fraser
Stars Acquire: Tyler Seguin, Rich Peverley, Ryan Button
Well, here it is. The trade that, fair or not, defines the latter stages of Peter Chiarelli's time in Boston.
Just one year after inking Tyler Seguin to a six-year, $34.5 million extension, Boston shipped the budding superstar to Dallas, along with Rich Peverley and Ryan Button.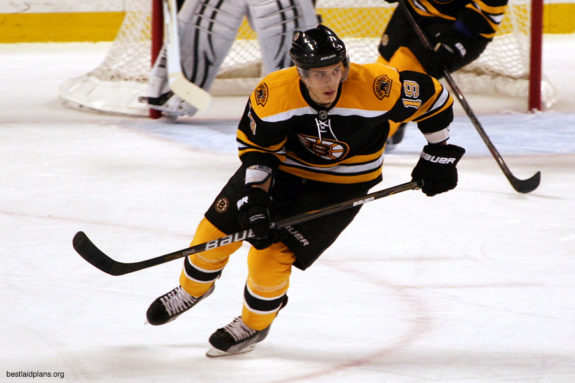 Rumors of immaturity and excessive partying as well as a Seguin being virtual no-show during the 2013 playoffs (one goal and eight points in 22 games) led the Bruins' front office to the conclusion that it would be best to attempt to sell high on a seemingly flawed, albeit talented individual.
Since the trade, Seguin has scored at a point-per-game pace with the Stars (306 points in 305 games), making three All-Star teams in four seasons. Still just 25 years old, it would appear that many more goals and All-Star appearances are in his future.
Ryan Button never made it to the NHL, and has spent the last three seasons playing professionally in Germany. Rich Peverley played just 62 games with Dallas before a scary incident in which the veteran went into cardiac arrest on the team bench promptly ended his career.
Nevertheless, Dallas won the trade handily.
Loui Eriksson enjoyed two solid (and one excellent) seasons in Boston prior to leaving the team for Vancouver in free agency. Reilly Smith scored 91 points in 163 games with the Bruins prior to being on the other side of a disastrous trade, being swapped for Jimmy Hayes. Joe Morrow topped out as Boston's seventh defenseman prior to his release this past June. Matt Fraser failed to develop into the kind of big-bodied, hard-shooting winger the team had envisioned; he was last seen playing professionally in Sweden.
Just four years after trading their budding star, Boston retains zero of the pieces acquired. Woof.
Bruins Buried by Avalanche
Bruins Acquire: Brian Rolston, Sami Pahlsson, Martin Grenier, First-Round Pick (Martin Samuelsson)
Before detailing just how bad this trade wound up being, there is a caveat that must be addressed: This trade was made for Ray Bourque, not the Boston Bruins.
At 39 years old, the Cup-less legend was marooned on a bad Bruins team. Despite the team's struggles, both he and Andreychuk were enjoying strong seasons. Bourque could still anchor a top-pairing and Andreychuk had potted 19 goals in 63 games prior to the trade. With each of their contracts set to expire at season's end, the two were shipped to a legitimate contender in Colorado.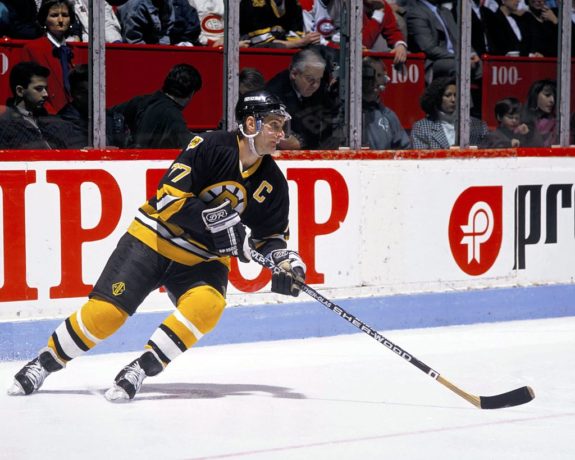 Though the two would fall to the Dallas Stars in an epic, seven-game Conference Final, Bourque would finally hoist the Cup the following season before retiring.
"Do it for Ray" notwithstanding, the return for shipping out the team's best player as well as a capable scorer was completely unacceptable. In fact, it led to Sinden stepping down from his post as GM after 28 years.
Over his four-plus seasons with the Bruins, Brian Rolston was a capable and versatile forward. He registered 236 points in 338 games and helped Boston make the playoffs three times in his four full seasons with the club.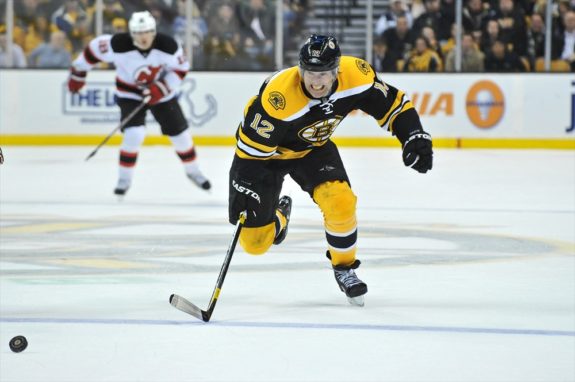 The rest of Colorado's package of players and picks, however, was a disaster.
Sami Pahlsson, Martin Grenier and the first-round pick acquired (Martin Samuelsson) COMBINED to play just 31 games for Boston. They combined to score three points.
As I've mentioned, this trade was for Ray's sake, and he got his happy ending. Regardless, the front office has a responsibility to maximize the return when jettisoning one of the greatest defensemen in NHL history. With Detroit and Dallas both vying with Colorado for league supremacy, Sinden could have started a veritable bidding war. He did not, and the rest is history.
A "Jumbo" Mistake
Bruins Acquire: Marco Sturm, Brad Stuart, Wayne Primeau
This trade was the definition of exchanging a quarter for two dimes and a nickel. Except the quarter was actually a silver dollar, and the nickels, upon further review, were actually Canadian currency.
Twenty-three games into a three-year, $20 million extension, the Bruins sent their franchise player to San Jose in return for three serviceable players. Stuck at the bottom of the league standings, the Boston brass felt that Thornton was not the kind of a player/leader they could build their team around, and sought to shake things up. Sharks GM Doug Wilson was more than happy to oblige.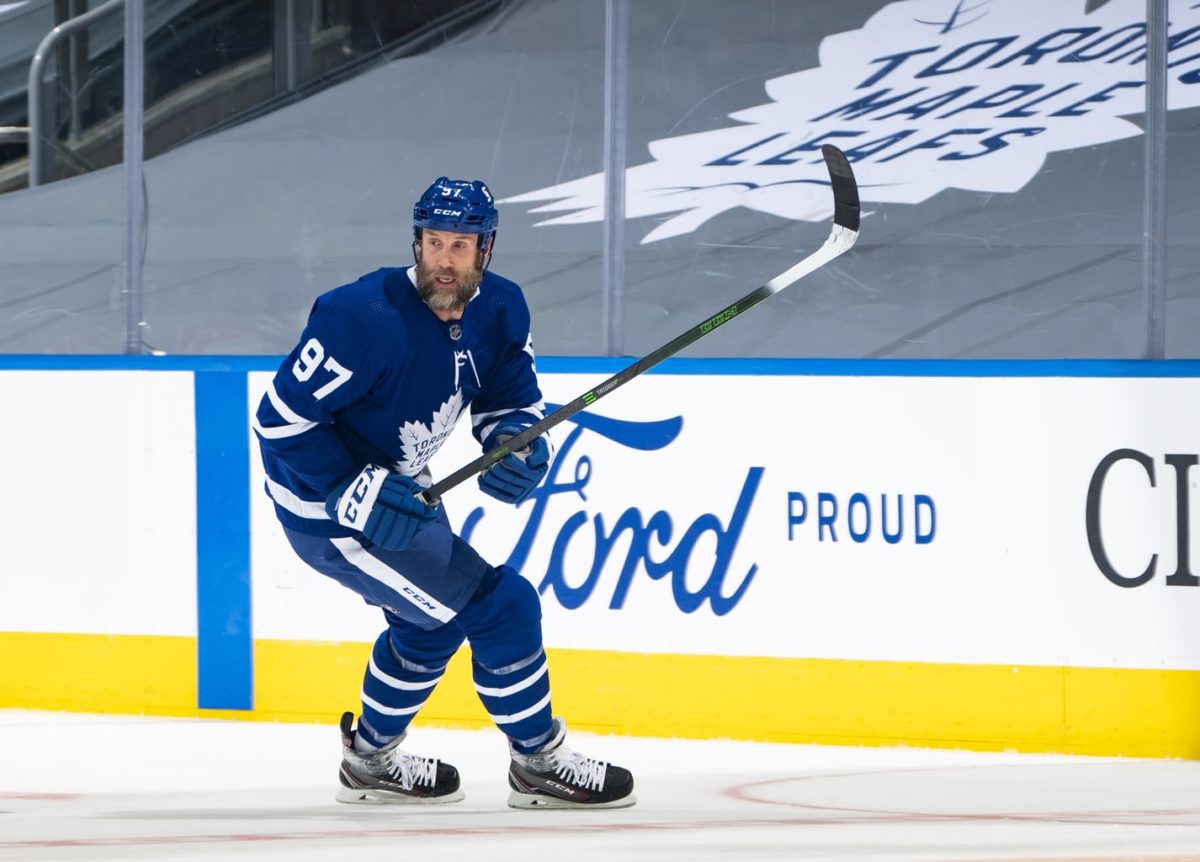 Brad Stuart and Wayne Primeau each lasted roughly 100 games with the Bruins before being traded to Calgary in return for Andrew Ference and Chuck Kobasew. So, at least the Bruins won a subsequent trade. Although, to be fair, I wouldn't trade Joe Thornton for the updated return either.
Marco Sturm enjoyed some success with the B's, recording 193 points in 302 games across parts of five seasons.
All Joe Thornton has done since the trade is register 937 points in 914 games; only Sidney Crosby and Alexander Ovechkin have more over that span. By the end of next season, Thornton could be as high as 15th all-time in career points. He also owns the distinction of being the only player in NHL history to be traded in the midst of a Hart Trophy campaign.
The Stanley Cup has eluded him to this point, giving a modicum of credence to the criticism which suggests he's not "a winner." Whether or not you agree with that sentiment is beside the point. If you're going to trade your 26-year-old franchise center, you'd better receive more than three role players.
HAB-itual Losing
Bruins Acquire: Guy Allen, Paul Reid
Canadiens Acquire: Ken Dryden, Alex Campbell
What do Guy Allen, Paul Reid and Alex Campbell have in common? Aside from being part of the same trade, not one of them played a single game in the NHL.
Ken Dryden, on the other hand, might ring a few bells.
Despite playing just seven-plus seasons, Dryden won the Vezina Trophy five times. He won the Stanley Cup six times. He recorded nearly as many shutouts (46) as he did losses (57).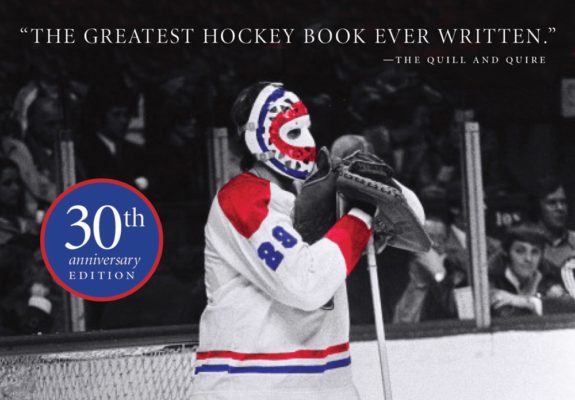 As incredibly impressive as those numbers are, the sting of trading him was exacerbated by how thoroughly he dominated the team that drafted him, beginning with the 1971 playoffs.
With just six games of NHL experience, Dryden got the call to start the playoffs versus arguably the best Bruins team ever assembled. Seven games later it was Montreal and their 23-year old goaltender who were moving on. After the shocking loss, Bobby Orr had the following to say:
Dryden was better than we had ever dreamed.

-Bobby Orr (Wayne Coffey, NHL.com), Jan. 1, 2017
Montreal would win the Cup that year, with Dryden capturing the Conn Smythe.
In his eight postseasons with Montreal, Dryden faced off with the Bruins four times, including twice in the Final.
He won every time.
His personal accolades and success in conjunction with how frequently that success came at the expense of the Bruins make this the worst trade in Boston Bruins history.
* originally written in July 2017
---
---
---
Latest News & Highlights
---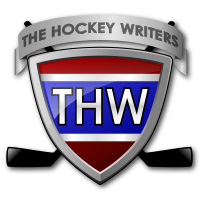 The archives of THW contain over 40,000 posts on all things hockey. We aim to share with you some of the gems we've published over the years.