The Washington Capitals core consisting of Alex Ovechkin, Evgeny Kuznetsov, T.J Oshie, Nicklas Backstrom, and John Carlson are key contributing factors on any effective team. Oshie is a reliable scorer who can adjust to any style of play. Kuznetsov is a playmaker capable of setting up his linemates or putting the puck in the net if need be. Backstrom has been a solid centerman since he was drafted in 2006. Carlson should be a contender for next season's Norris Trophy after producing 75 points (15 goals, 60 assists) in 69 games in 2019-20. And Ovechkin, well, we already know what he brings to the table.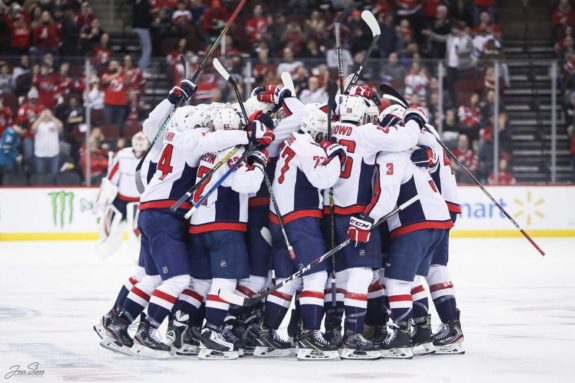 Regardless, the Capitals have one factor that is creeping up on them, something that every team likes to ignore until it affects performance: age.  The roster's average age going into the 2020-21 season is 29.5 years old. With the newly acquired goalie Henrik Lundqvist, signing a one-year, $1.5 million contract, the team isn't getting any younger. In three years, the Caps' average age will be around 35 years old.
The clock hasn't struck midnight for the Capitals; they can still make it to the grand ball. Their core is still excellent, but over time they will begin to start producing less. With young prospects being added to the roster over the next few seasons, two players, in particular, will be a boost to the team if developed correctly and not rushed due to prior injuries.
Hendrix Lapierre – C, 1st round – 2020 Draft Class
Hendrix Lapierre has had a stellar beginning to the season with the Chicoutimi Sagueneens. The 22nd pick in the 2020 NHL Entry Draft has recorded eight points (three goals, five assists) in four games in 2020-21. In his first full season in the QJMHL in 2018-19, he recorded 45 points (13 goals, 32 assists) in 48 games.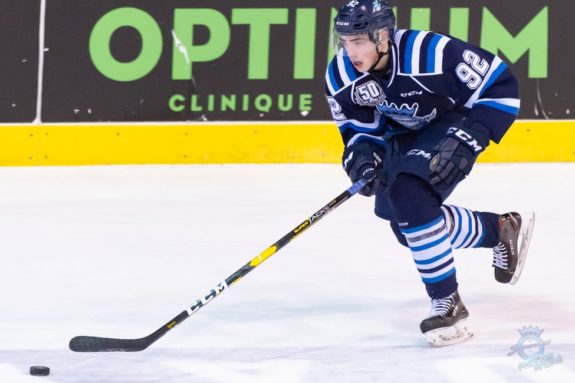 He's a talented player, but many NHL executives passed on him because of his medical history. At 18 years old, Lapierre has already suffered three concussions and a spinal injury. Just recently, he signed a three-year, entry-level contract with an estimated AAV of $925,000. The Capitals and their AHL affiliate team, the Hershey Bears, must manage his development properly and hope nothing else severe occurs before or when he begins to play in the NHL.
Ilya Samsonov – G, Washington Capitals
Another young key player for the team's future is Ilya Samsonov. The 23-year-old goalie is expected to have a bright future in the NHL, with a record of (16-6-2), a 2.55 goals-against average, and a .913 save percentage in 2019-20. However, he was unable to attend the NHL bubble in Toronto in August because of an off-ice injury he sustained in Russia during the NHL shut down due to the pandemic. Capitals general manager Brian MacLellan assured fans that this injury will not set him back and he will be ready for next season.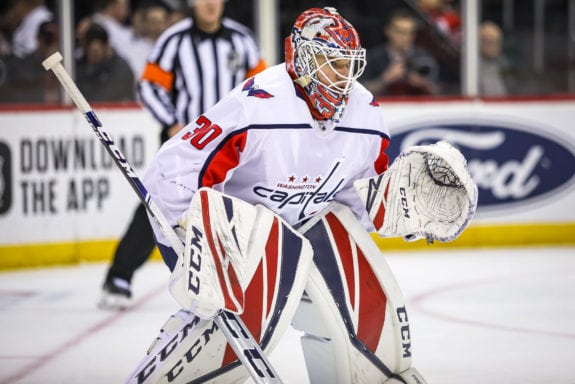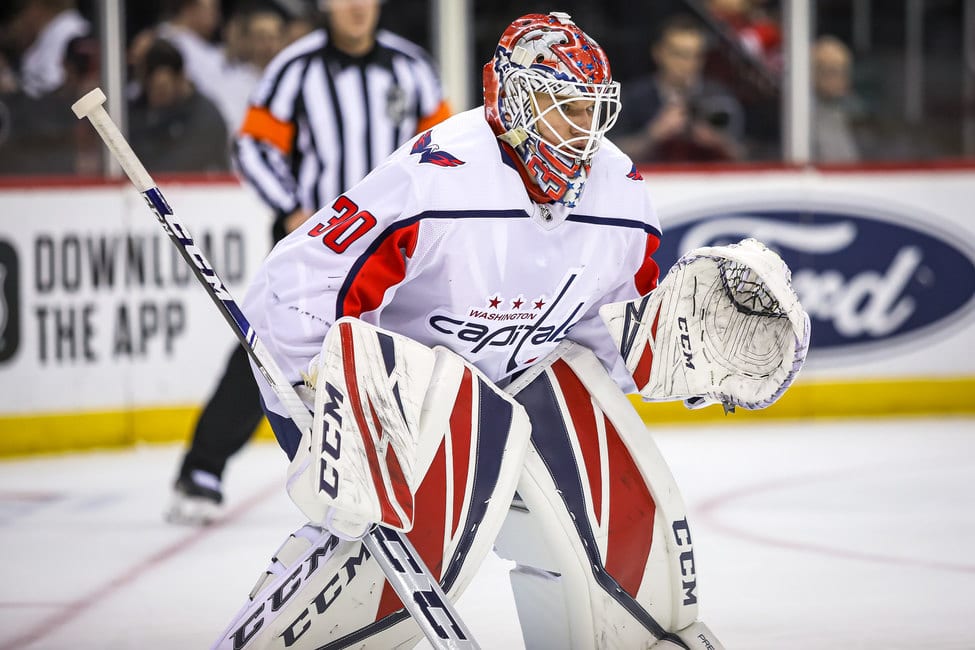 After Brayden Holtby signed a two-year contract with the Vancouver Canucks, Samsonov will get more playing time in 2020-2021. He will likely rotate with Lundqvist, who will provide more of a supporting role for the young netminder. Who better than a future Hall of Fame player to teach Samsonov the ins and outs of being an elite NHL goaltender? Lundqvist now in the mix means less pressure is on Samsonov as the tandem will relieve pressure off of each other. Samsonov will have a lesser chance of getting reinjured and won't lose much confidence if he falls into a slump because Lundqvist is seasoned enough to deal with those situations.
Where Do the Capitals Go From Here?
The Capitals must have realized that the old band of Ovechkin, Kuznetsov, Oshie, Backstrom, and Carlson are soon going to disband. The Stanley Cup high from two years ago is wearing off. If the capitals are looking to win long-term, the next few season management will need to find the sweet spot, balancing playing time between veterans and prospects. Especially when developing players like Lapierre and Samsonov.
---
---