The Ottawa Senators have signed high-scoring winger Evgenii Dadonov to a three-year contract with an average annual value of $5 million dollars.
Dadonov Excellent With Panthers After Five-Year KHL Foray
Dadonov, originally selected 71st overall by the Florida Panthers in the 2007 NHL Entry Draft, did not thrive in the NHL until he went back to the KHL for five seasons between 2012 and 2017.
In the past three seasons for the Panthers, Dadonov has been a major offensive threat, posting 65, 70, and 47 points respectively and recording 25 plus goals in all three campaigns.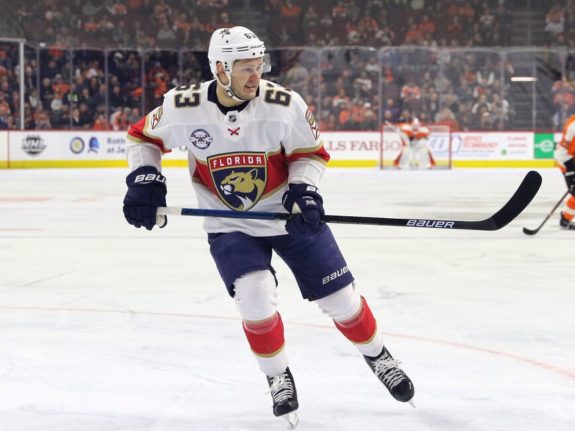 Now that the Panthers have lost Dadonov, GM Bill Zito's priority will shift to re-signing Mike Hoffman.
Dadonov's Skill-Set Sorely Needed in Canada's Capital
In Dadonov, the Senators get a shifty player with natural scoring acumen and a stellar shot. The Russian can play both wings but is primarily a right winger despite being a left-handed shot.
He'll go a long way a to bolstering their right-side depth chart, which also features Drake Batherson and Connor Brown.
Dadonov averaged 17:06 of ice time last season, and it's tough to imagine he won't get that and more with the Senators, who were near the bottom of the league with 190 goals for in 2019-20.
Dorion's Busy Offseason Continues, Likely Isn't Done
Senators' GM Pierre Dorion has finally begun to throw some real money around this offseason. This will come as a welcome development to Sens fans given their team finished 25-34-12 last season and has not qualified for the playoffs in three straight seasons.
The Senators have been active in the trade market this offseason — dealing for defensemen Erik Gudbranson and Josh Brown, forward Austin Watson, and goaltender Matt Murray — but Dadonov is their first major free agent signing.
Related: Ottawa Senators' Goaltending Strong Now and In the Future
Even after Dadonov's salary is taken into account, the Senators are still a whopping $21 million under the cap, so Dorion's got the space to do much more if desired.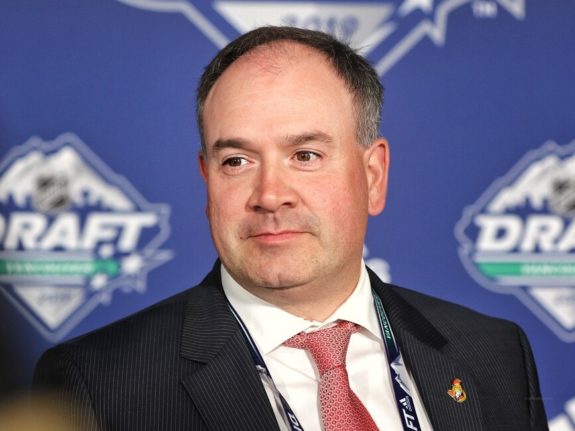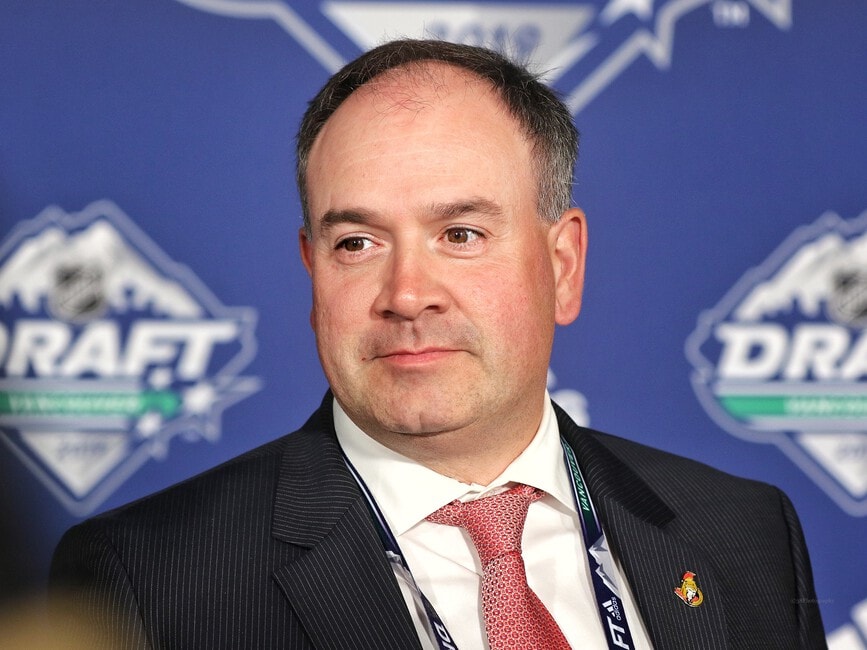 The Senators, undergoing a full-scale rebuild, recently selected three top prospects at the 2020 NHL Entry Draft.
Related: Senators Add Skill, Size & Grit on Day 1
They chose Tim Stuetzle with the third overall pick, added the top defender in Jake Sanderson at fifth overall, and chose centre Ridly Greig at 28th overall.
---
---