The Ottawa Senators have a distinct advantage right now — they are one of only six NHL teams with an estimated $9 million or more of salary cap space. They are hovering around $13 million in wiggle room after a wild shopping spree this offseason, and they're still searching for more talent.
Ottawa has this advantage because they've assembled an absurdly cheap forward corps — $2 million less than the next closest team — with more inexpensive prospects in the pipeline. Many of their best players (Brady Tkachuk, Drake Batherson, Joshua Norris) are still on entry-level deals; to avoid filling this list with the Senators' best rookie deals, those players still signed to ELC's do not qualify for this exercise.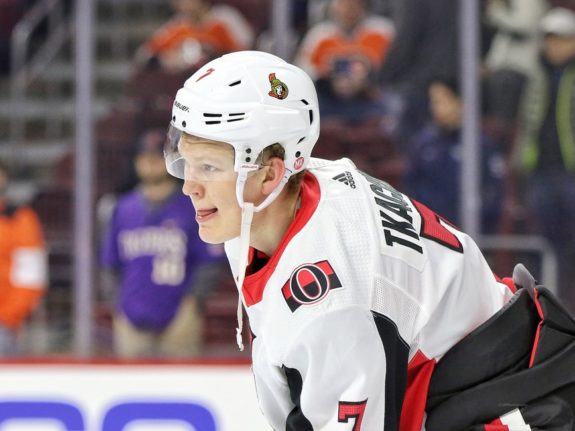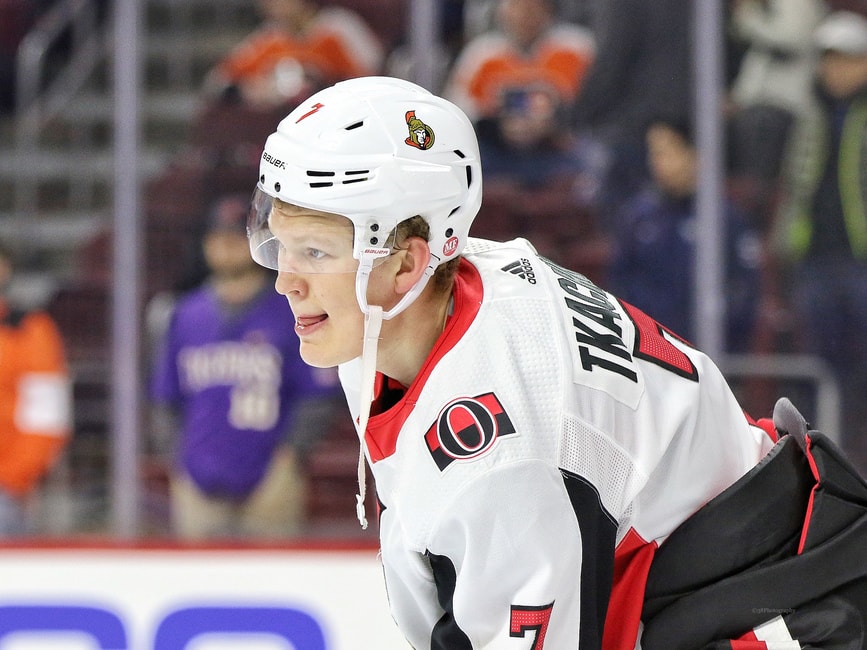 Even when Ottawa's cheapest contracts are excluded, there are plenty of valuable contributors who are worth every penny. The first contract on this list is hefty, but the team would offer it again in a heartbeat.
Thomas Chabot: 8 years, $64 million
Chabot is entering the first year of the biggest contract in Senators' history. He carries the largest cap hit on the team, but he's also their most impactful player. Ottawa's best defender has racked up plenty of accomplishments in his young career: the first defenseman to win MVP at the World Juniors in 2017, an All-Star nod in 2018-19, and the franchise record for points (62) by a defenceman in his first 100 NHL games.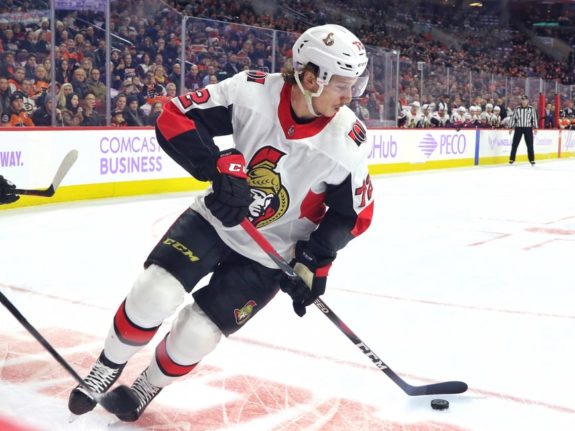 Chabot is the heartbeat of Ottawa's blueline. He logged the most minutes per game in the league (26:00), and led the Senators D-men in points for the second consecutive season. His playmaking prowess is well-known; the Senators' powerplay quarterback had a team-high 11 assists with the man advantage, and he added 22 more helpers at even strength.
It wasn't just his passing that made his teammates better — Chabot averaged more than one block and one hit per game, and added the second-most Defensive Point Shares (2.3) in each of the past two seasons on a club with questionable team defense. The Senators' defensive struggles have contributed to his cringe-worthy career plus/minus (-44), but Ottawa's star defender has displayed underrated two-way ability.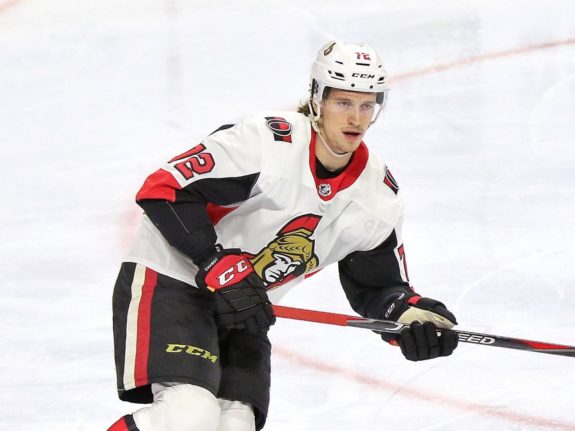 He is being paid handsomely, but that's the going rate for a franchise defenceman. Chabot is one of the ten highest-paid D-men in the league, but he is by far the youngest, and his best years are likely ahead of him. The Senators are even more excited about his future than they are about his early success.
"Having Thomas play for the nine prime years of his career [in Ottawa] is a great thing for our fans." General manager Pierre Dorion said after Chabot's extension was announced.
"He's one of the game's best defencemen and I think he has the chance to be one of, if not the best." Head coach D.J. Smith added.
Expectations are high for Chabot, and he's made a habit of exceeding them. While his no trade clause doesn't kick in until the fifth year of his deal, his value to the Senators has already made him impossible to replace.
Evgenii Dadonov: 3 years, $15 million
It's rare to find a bargain in free agency, but the Senators may have done just that with Dadonov. The Russian sniper was a top-40 goal scorer over the past three seasons, and he's one year removed from a 70-point explosion.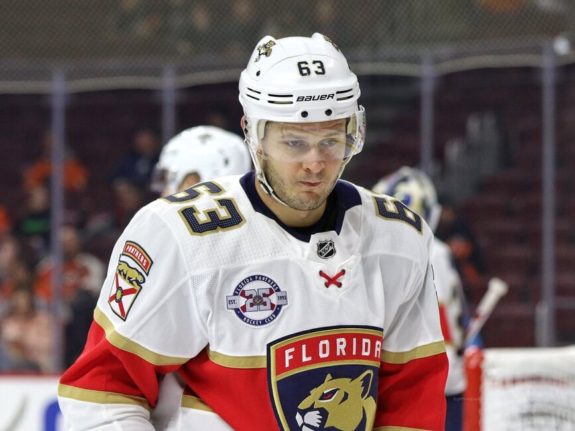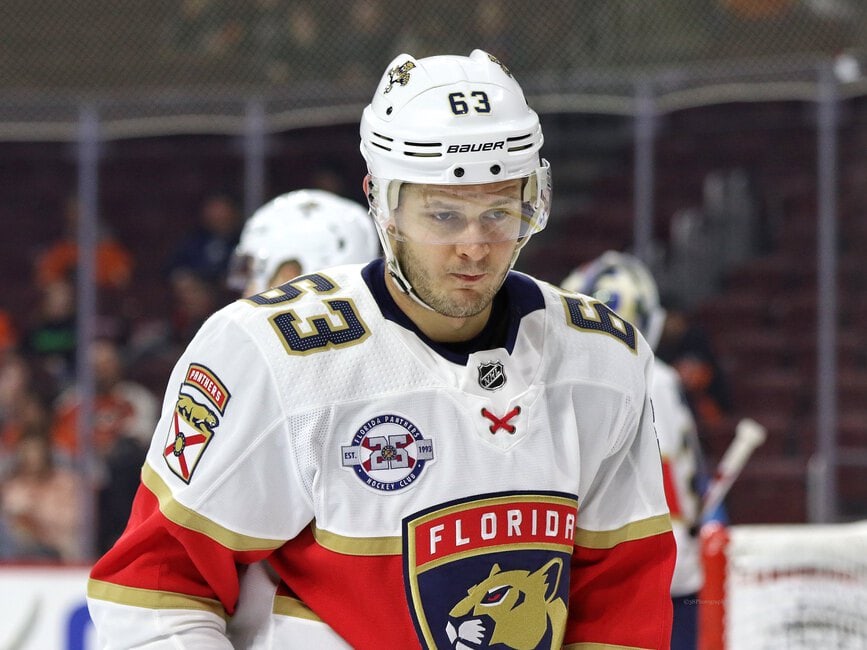 Dadonov's 81 goals since the start of the 2017-18 season put him in some impressive company. The other nine players who have tallied between 80-82 goals in that time have an average annual salary higher than $6.6 million.
| | | |
| --- | --- | --- |
| | Goals | Annual Cap Hit |
| Jamie Benn | 82 | $9,500,000 |
| William Karlsson | 82 | $5,900,000 |
| James van Riemsdyk | 82 | $7,000,000 |
| Jake Guentzel | 82 | $6,000,000 |
| Aleksander Barkov | 82 | $5,900,000 |
| Matthew Tkachuk | 81 | $7,000,000 |
| Evgenii Dadonov | 81 | $5,000,000 |
| Jonathan Huberdeau | 80 | $5,900,000 |
| Sidney Crosby | 80 | $8,700,000 |
| Gabriel Landeskog | 80 | $5,571,429 |
A comparison of the salaries for every player who scored between 80-82 goals since the beginning of the 2017-18 season. (Created by David Crosby)
Dadonov's price tag was discounted because the flat salary cap put many teams in dire financial straits. His age was likely also a factor; he is one of three 31-year-olds on the list, but only Sidney Crosby is older. There may have been fears he was slowing down after a 20% decrease in his points-per-game last season.
But the Panthers had a down season all-around; Dadonov finished with the second-most goals and fourth-most points on the team. (from 'Panthers tried to win now in 2020. It didn't work and new GM has big problems to solve,' Miami Herald, 08/13/2020) He also played close to 55 games in each of his five seasons in the KHL (versus the 82-game regular season in the NHL). This reduced workload may have saved him some wear-and-tear, potentially helping him to extend his prime.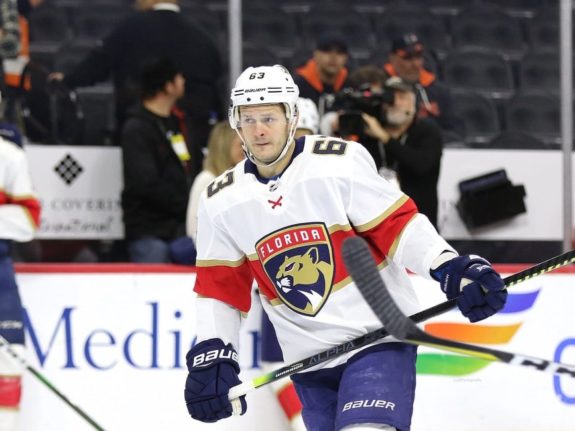 In the NHL, goal-scoring comes at a premium. Dadonov is a rare exception; he should provide plenty of scoring at a relative bargain for the duration of his contract.
Connor Brown: 3 years, $10.8 million
Brown's inclusion on this list may come as a shock to some; he was traded from the Toronto Maple Leafs after he failed to crack 30 points in the two seasons following his mildly successful rookie campaign. You could also argue that new addition Matt Murray may be the biggest factor in determining Ottawa's success in the next few years and deserves to make this list on that basis alone.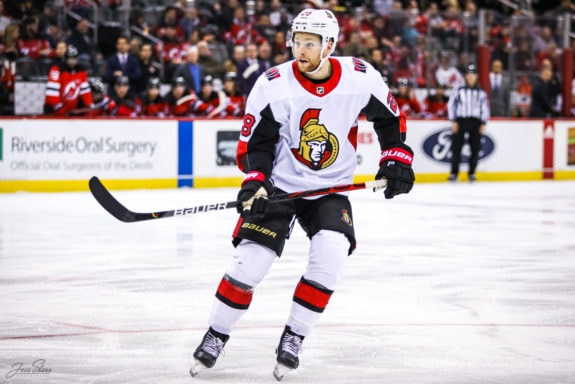 But Brown blossomed in his first season in Ottawa, setting a career-high in points (43) and assists (27) despite the shortened season. His totals are even more impressive when you consider his shifts started in the defensive zone 60% of the time and he posted the lowest shooting percentage of any full season in his career.
Brown was a workhorse that Smith felt comfortable playing in every situation. He led the team's forwards in average ice time (20:07) and penalty kill time (2:36). There's a reason Ottawa's coaching staff leaned on Brown so heavily — he earned it.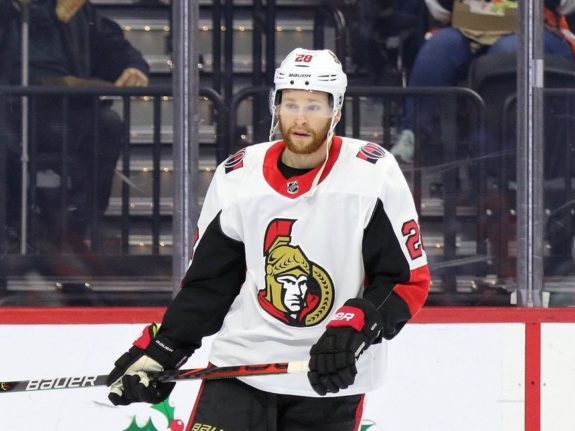 The defensive ace led his team in takeaways (52) while limiting turnovers (40) and avoiding costly penalties. Brown is the type of two-way force that every team covets, and his $3.6 million cap hit is an extremely attractive number. If Dorion wanted to maximize his value and flip him to a contender, he would have no shortage of suitors.
But the Senators have their sights set on substantial improvement in the coming seasons, and he figures to be a big part of their success. Brown and his new three-year deal are unlikely to be leaving Ottawa any time soon.
"We're very happy to have Connor back under contract," Dorion said after Brown's extension was announced. "… He's durable, has a strong work ethic with great practice habits and is regarded as a leader by his teammates. His ability to play up and down the lineup while producing offensively is especially valuable to us as we continue our transition towards being a consistent winner."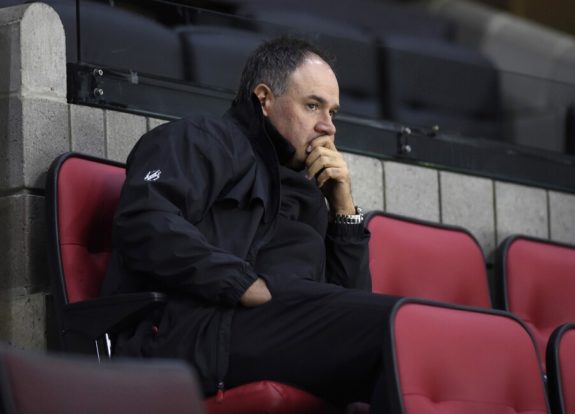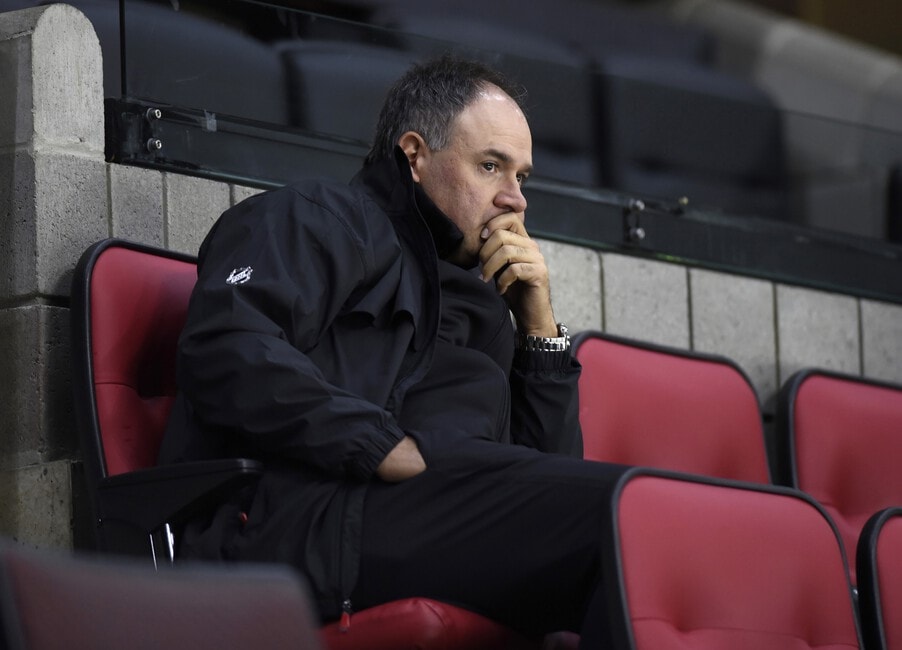 In just one season, he went from an expendable piece in Toronto to an integral part of Ottawa's lineup. Brown's extension is now one of many high-value contracts on their ledger as the Senators continue to capitalize on their financial advantage.
Cheques and Balances
Ottawa's cap flexibility came at a steep price; their decision to rebuild prompted a mass exodus of talent as fans watched most of the team's best players get paid to play in another city. (from 'TRAIK-EOTOMY: Senators need to give players a reason to stay in Ottawa,' Ottawa Sun, 02/20/2019) It's been a difficult three seasons since their last playoff appearance, but that decision is finally paying dividends.
A balanced salary cap allowed Ottawa to pay Chabot top dollar and keep him for the duration of his prime. They pounced on Dadonov at a discount when most other teams couldn't afford to, and Brown was one of many calculated risks they took to find potentially undervalued players.
An extension for pending RFA Brady Tkachuk is coming, and there's enough cap space to sacrifice some extra money upfront in order to lock him down long-term. The best contracts aren't always the cheapest ones, and if Ottawa can continue to add impact players to a suddenly deep lineup, their rebuild could come to a sudden end.
---
---
Avid hockey fan and fantasy devotee. Graduate of the Radio & Television Sports Broadcasting program at CSM. Former intern with The Hockey News. Operations coordinator at theScore. Proud Canadian and dog lover.