About one thing is for certain regarding the Montreal Canadiens lineup for next season, when it is slated to start in 2021. Barring something incredibly unforeseen like a pig flying… a packed airplane during the current pandemic, goalie Carey Price will be in net.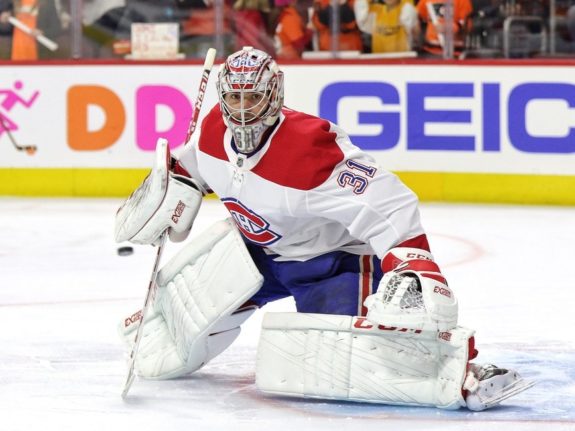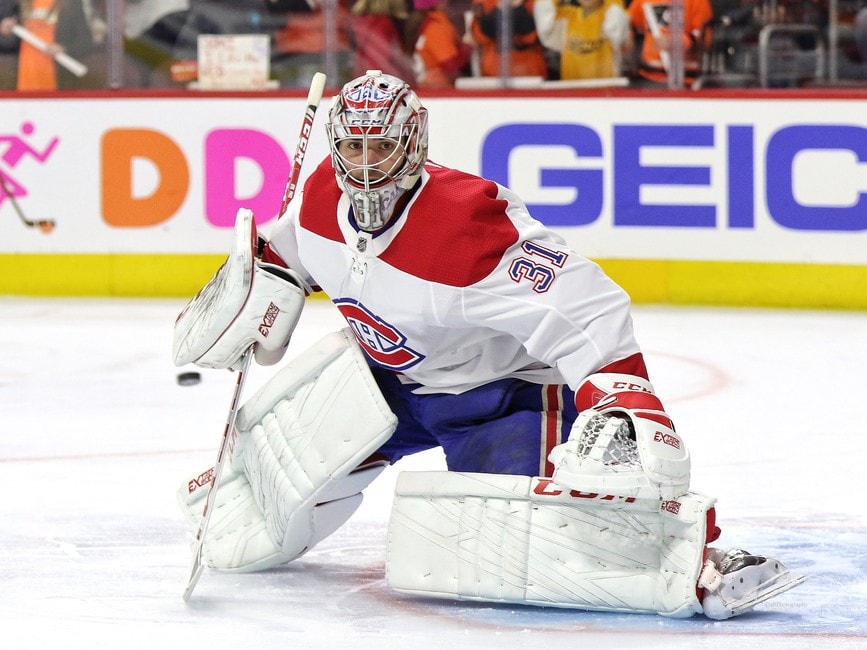 Maybe make it two. It's relatively safe to assume backup Jake Allen, one of the best in the NHL last season on whom the Canadiens have devoted a healthy $4.35 million in cap space next season, will be riding the pine. From there though, it's about as much of a mystery as a good Agatha Christie novel.
Here are the predictions, projecting the Canadiens' next opening-night lineup, of three members of The Hockey Writers' Canadiens team:
Ryan Szporer: Toss-up Between Toffoli and Anderson
Assuming Canadiens general manager Marc Bergevin is (finally) done following an impressive offseason, there is really only one hole left to fill in the lineup, on the top defensive pairing beside captain Shea Weber. However, in a way, it's his much-needed additions up front that are surrounded by the greatest air of uncertainty, regarding where they will be played.
| LW | C | RW |
| --- | --- | --- |
| Tomas Tatar | Nick Suzuki | Brendan Gallagher |
| Jonathan Drouin | Phillip Danault | Josh Anderson |
| Artturi Lehkonen | Jesperi Kotkaniemi | Tyler Toffoli |
| Paul Byron | Jake Evans | Joel Armia |
| LD | RD |
| --- | --- |
| Ben Chiarot | Shea Weber |
| Joel Edmundson | Jeff Petry |
| Alexander Romanov | Victor Mete |
Admittedly, Phillip Danault centered what was a legitimate No. 1 between Tomas Tatar and Brendan Gallagher last season. However, by the end of the playoffs, Nick Suzuki had usurped him in that role in terms of ice time.
While Suzuki also got in time on the second line with Jonathan Drouin, keeping Danault on the first line would seemingly only delay the inevitable. Considering Suzuki ran with additional responsibility, leading the Habs in scoring in the playoffs, it's easy to see him staying up top, at least to start the season.
Since Danault expressed disappointment in being pushed down the lineup in the media, head coach Claude Julien may opt to play him above Jesperi Kotkaniemi, who also emerged in more of an offensive role with a co-team-leading four goals these past playoffs. However, the real big question is where Julien will play Bergevin's big acquisitions this offseason: Josh Anderson and Tyler Toffoli.
Simply because Bergevin opted to pay Anderson an average of $5.5 million over the next seven seasons (compared to $4.25 million to Toffoli for the next four), the Habs obviously envision the former as more of a top-six option. Danault's defense should complement Drouin's offensive skill set, while Anderson as a power-forward could replicate what Gallagher brings to the table. Toffoli can meanwhile theoretically get more offensive zone ice time on the power play to make up for it.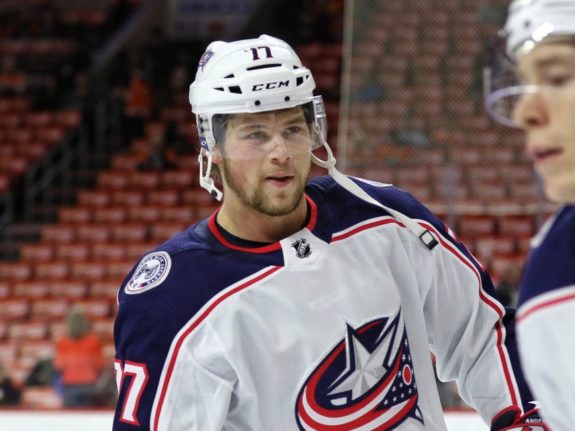 On defense, the top pairing should stay the same, for the time being. While 20-year-old Alexander Romanov could eventually take over for Ben Chiarot, it makes sense for the Habs to ease him into the role. Considering the European Assignment Clause in his contract and how the Habs could see him go back to Russia if he gets demoted, it's an unlikely option to say the least. With Victor Mete having played the right side before, he's a possible candidate to be his partner.
On the second pairing, Joel Edmundson was arguably acquired to replace Brett Kulak beside Jeff Petry. While, ideally, Kulak would stay on as a depth option, for salary-cap purposes he'll possibly be traded instead as a cap casualty. Maybe Bergevin isn't completely done after all.
Trege Wilson: If It Ain't Broke, Don't Fix Danault Line
| LW | C | RW |
| --- | --- | --- |
| Tatar | Danault | Gallagher |
| Drouin | Suzuki | Anderson |
| Toffoli | Kotkaniemi | Armia |
| Byron | Evans | Lehkonen |
| LD | RD |
| --- | --- |
| Chiarot | Weber |
| Edmundson | Petry |
| Romanov | Kulak |
On defense, the top pair will remain the same simply because Julien loves that pair and it was effective. The second pair will have Petry line up with Edmundson in the hope that it will have the same effect as the top line, even though Kulak and Petry put up good numbers together.

The third pairing will be interesting. Romanov will start there and, depending on how well or badly he plays, will move up the lineup or to the Laval Rocket in the American Hockey League. He has played on the right side but should develop on his main side and Kulak is the best option to play with him simply due to experience. Mete could slot in as well but look for him to be the seventh defenseman.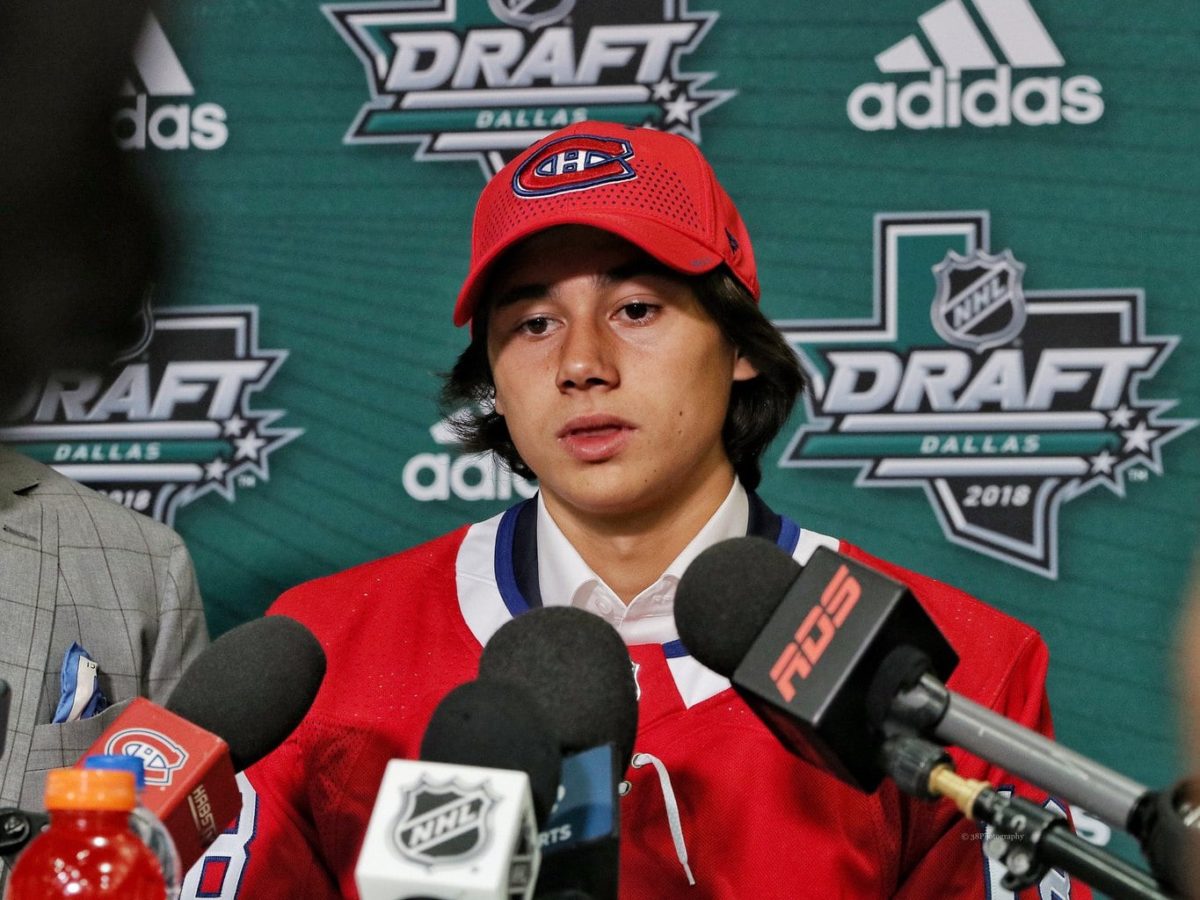 Up front, the top line last season was one of the best 5-on-5 lines in the league, with great chemistry for the past two seasons. So, there is no point in splitting this line up now; If it's not broke, don't fix it.
The second-line is put together based on the chemistry that Drouin and Suzuki had in the playoffs; With the addition of Anderson, there would be a big body that can wreak havoc in front of the net and open up space for the better-skilled players to work the puck. This could be the best offensive line the Canadiens have had in a very long time, especially if Anderson returns to his 2018-19 form.
The third line is where it gets tricky to have the best top nine; Toffoli would need to play on his wrong side, something he hadn't done with the Los Angeles Kings or Vancouver Canucks. Both Toffoli and Armia are right-wingers, so someone has to switch over or one will have to play on the fourth line. Toffoli will not play on the fourth, and neither should Armia. So, if Toffoli is willing to play his wrong side, then the Canadiens can put together a pretty solid top nine.
The fourth line is pretty well-rounded; Rookie Jake Evans will start at center with Paul Byron and Artturi Lehkonen on his wings. However, if Toffoli plays right-wing on the third line, then Armia will drop and Byron would slide into the left-wing slot on the third line. 
I would expect Julien to roll out the top three lines pretty equally, with Danault's line perhaps getting slightly more ice time depending on the match-up. However, don't expect there to be too much of a difference in ice time between those three lines.
Stephen Michaud: Pair Romanov with Edmundson
| LW | C | RW |
| --- | --- | --- |
| Tatar | Danault | Gallagher |
| Drouin | Suzuki | Anderson |
| Toffoli | Kotkaniemi | Armia |
| Byron | Evans | Lehkonen |
| LD | RD |
| --- | --- |
| Chiarot | Weber |
| Kulak | Petry |
| Romanov | Edmundson |
Defensively, for me, the second pair should consist of Kulak and Petry. Like the Weber pair, I would like to see these two reunited at least initially based on their impressive postseason performance against the Pittsburgh Penguins and Philadelphia Flyers. Their mobility makes them difficult to contain and pin down and they seem to have developed strong chemistry. Kulak's consistency could be an issue, though.
I would pair Romanov with Edmundson on the third pairing. Edmundson would have to switch to the right side. My reasoning is that I believe Romanov would benefit from having a big and physical partner as he gets used to the speed and physicality of the NHL. Kulak cannot provide that the same way Edmundson can.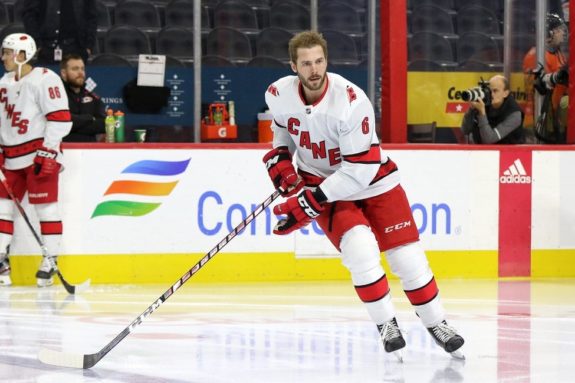 The "first" line with Danault at center and Tatar and Gallagher on the wings seems destined to remain together to start the new season, and why not? They have been one of the best 5-on-5 possession lines in all of hockey the last two seasons. If each of them puts up 50+ plus points, with Gallagher and Tatar returning to the 20-30 goal club, all while playing against top-line opposition, then it should be considered a success.
The Suzuki line needs to exceed or at least match the Danault line in offensive output. Doing so would make the team much more formidable. Suzuki and Anderson are reliable defensively and can shelter Drouin to some extent. However, they both complement Drouin offensively as well, Suzuki with skill and vision and Anderson with speed and physicality. There should be more space for Drouin to create. I believe that, barring more injuries, Drouin has a career year in 2020-21.
A line with Kotkaniemi centering Toffoli and Armia has the ability to tip the scales of a game in the Canadiens' favor if the top two lines are underperforming. This line would play with "heaviness" and would effectively wear teams down with a strong forecheck and down-low cycle game. They have skill, finish ability (Toffoli is a four time 20+ goal scorer and Armia got 16 in a shortened 2019-20 season) and grit. Each player has good defensive awareness meaning there would be no consistent liabilities.
---
---