It was perhaps the quietest week the New Jersey Devils have had since the draft on Oct. 6 and free agency on Oct. 9. There were no trades, no free-agent signings, and not much in the way of rumors either. But there are some things to catch up on, and they still had plenty of prospects in action overseas. 
Plus, a look at which two Devils' prospects made Team Canada's preliminary list for the 2021 World Junior Championships. 
Devils Contemplating Offer Sheets?
This news has been flying under the radar a bit. Perhaps it's because offer sheets rarely happen in the NHL. But in a recent interview on Sportsnet, former Los Angeles Kings' assistant general manager Mike Futa mentioned part of his interview process with the Devils for their GM vacancy revolved around offer sheets, specifically about "how much the Devils want to give out an offer sheet." 
Related: Devils Still Have Plenty of Cap Space to Spend
To do so, you need cap space. That's not a problem for the Devils because their $17.1 million in projected cap space is the most in the league. The second thing is you need to have draft picks. And they have to be your own picks and not ones acquired from other teams through trades. The Devils have their first and third-round picks in the 2021 Draft, but their second-rounder belongs to the Vegas Golden Knights. 
Not having their second-round pick complicates things, but they're still in a position to sign a restricted free agent to an offer sheet. For example, signing someone to an offer sheet with a cap hit of $4.36 and $6.54 million would cost a first and third. You can get a pretty good player for that price. Just how good? Evolving Hockey projects Mikhail Sergachev's next deal to have a $6.5 million cap hit. Tampa Bay Lightning general manager Julien BriseBois would probably match that, but it's a plausible scenario for the Devils.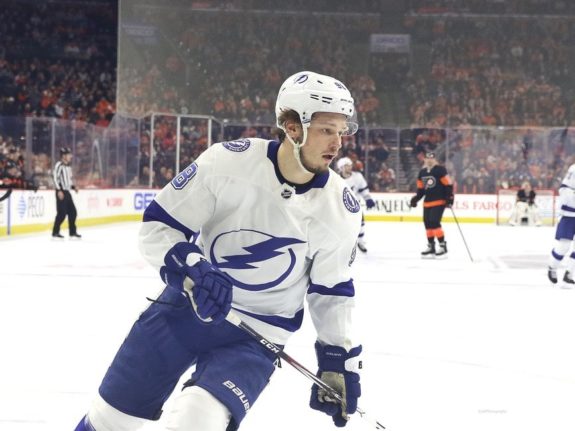 If not Sergachev, New York Islanders' defenseman Ryan Pulock could be another target. The Islanders have $8.9 million in cap space, but they still have to re-sign Pulock and Mathew Barzal. Barzal is likely to take up a significant portion of their remaining cap space. And with Pulock projected to land a new deal with a cap hit of $6.449 million, he could be a prime offer sheet target for the Devils. 
Do I think the Devils will offer sheet someone? I'm in the camp of "I'll believe it when I see it" when it comes to this specific topic. The thing with offer sheets is the player has to sign it too. That said, if there's an offseason for it to happen, it's this one. The flat salary cap due to COVID-19 has put plenty of teams in a tight cap situation, including the Lightning and Islanders. The longer those teams go without opening up cap space, then maybe an offer sheet becomes a reality. 
Mercer, Clarke Make Canada's Preliminary Roster
Team Canada unveiled its selection camp roster for the 2021 WJC, and it featured a couple of Devils' prospects. Dawson Mercer, the 18th overall pick at the 2020 Draft, made the cut, as did Graeme Clarke, a Devils' third-round pick at the 2019 Draft. 
Mercer made Canada's roster for the 2020 WJCs as an 18-year-old, so he seems like a good bet to make it this time around too. He's off to a good start in the QMJHL, with six points in his first four games. Given the extra year of development, he should have a more prominent role for the Canadians.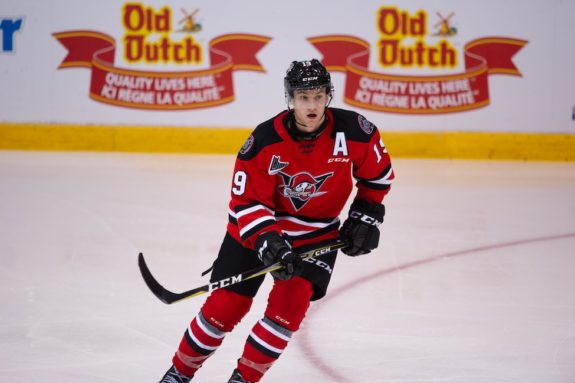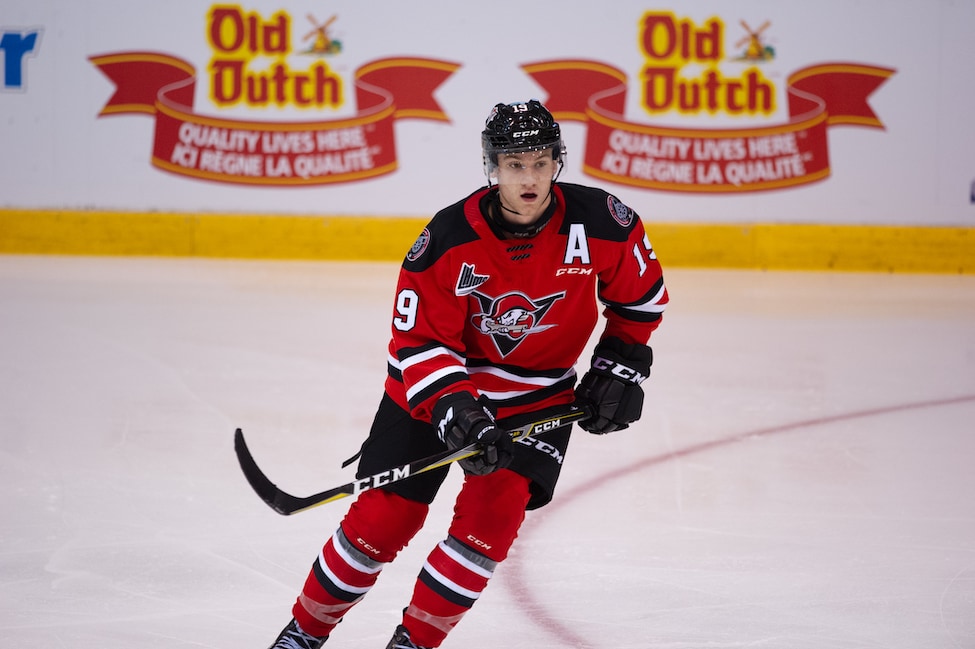 Clarke has a bit of an uphill climb to make Canada's 2021 roster, but I wouldn't rule him out. It's hard to get a read on where he is now because the OHL season hasn't started yet due to COVID-19, and it doesn't look like it's starting any time soon. He also missed a large chunk of last season due to injuries, but he did have 16 points in 17 games. His strength is his shot and his general offensive makeup. If he shows enough of that during camp, he could make the team to give the Canadians a shooting threat. But there's no doubt he'll have to really impress to beat out some of his competition. 
Weekly Prospects Roundup
The NHL season may still be a ways away, but the Devils have plenty of prospects in action in various European leagues. Let's check in on their progress. 
Alexander Holtz hasn't played in a game in close two weeks, as Djurgardens is still dealing with a COVID-19 outbreak that hit the team. Their next scheduled game is Nov. 10, so perhaps they're back on the ice by then. 
Like Holtz, Mercer hasn't played in a game in over two weeks due to COVID-19 outbreaks in the QMJHL. But that should change, as his team — the Chicoutimi Sagueneens — is scheduled to play on Tuesday. 
Yegor Sharangovich continues to light the lamp in the KHL. He had three goals in three games this week and now has 10 in 20 games. He's fired 60 shots on goal, so he's legit playing well. If his play continues, he could be in line to win a spot on the Devils' NHL roster when training camp begins.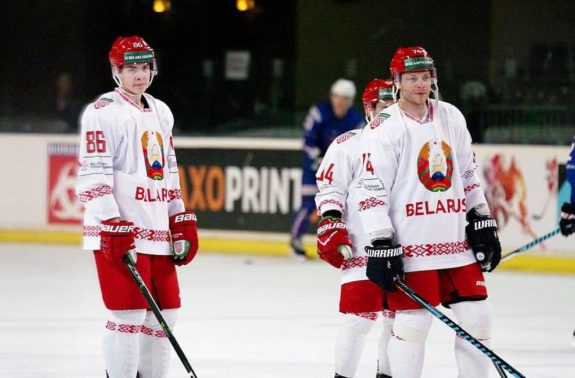 Nick Merkley is having a strong start to his loan with Ässät in the Liiga. He had two points in three games this week and has four goals and nine points in 12 games. I wouldn't call him a lock to make the Devils' roster, but he seems to be a safe bet to earn a spot if he keeps producing the way he is in the Liiga. 
Jesper Boqvist is earning good minutes with Timrå IK in the HockeyAllsvenkan, totaling seven points in eight games. The Devils still need a middle-six winger with scoring ability, and Boqvist offers them the best option if they choose to fill it from within the organization. 
Related: Devils Still Have Details to Address This Offseason
After bouncing around between the KHL and MHL, Avangard Omsk has given Arseni Gritsyuk a shot in the VHL — the second division in Russia. He's only played in two games but has already collected an assist. He was at the point where he's too good for the MHL but still not ready for the KHL, so the VHL seems like the right place for him at the moment. 
With the NHL still targeting a Jan. 1 start date for the 2020-21 season, we should be getting more Devils news in the coming weeks, so make sure to keep checking The Hockey Writers for the latest updates. 
---
---