Montreal Canadiens general manager (GM) Marc Bergevin has had a very busy offseason since the team was eliminated by the Philadelphia Flyers. He prioritized bringing in a backup to provide Carey Price the rest he needs and wanted to add size to the lineup and did so by trading for Joel Edmundson and Josh Anderson. Bergevin also wanted some added scoring and signed Tyler Toffoli to provide that.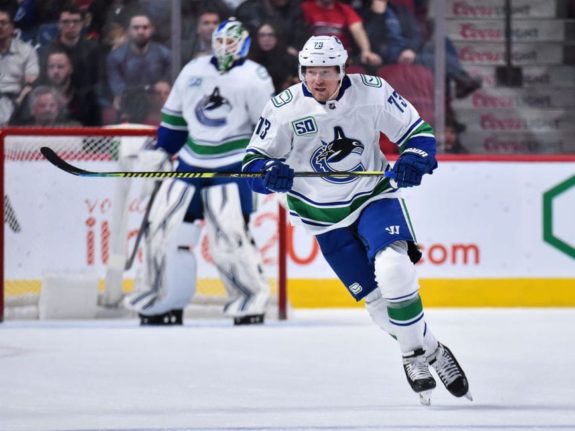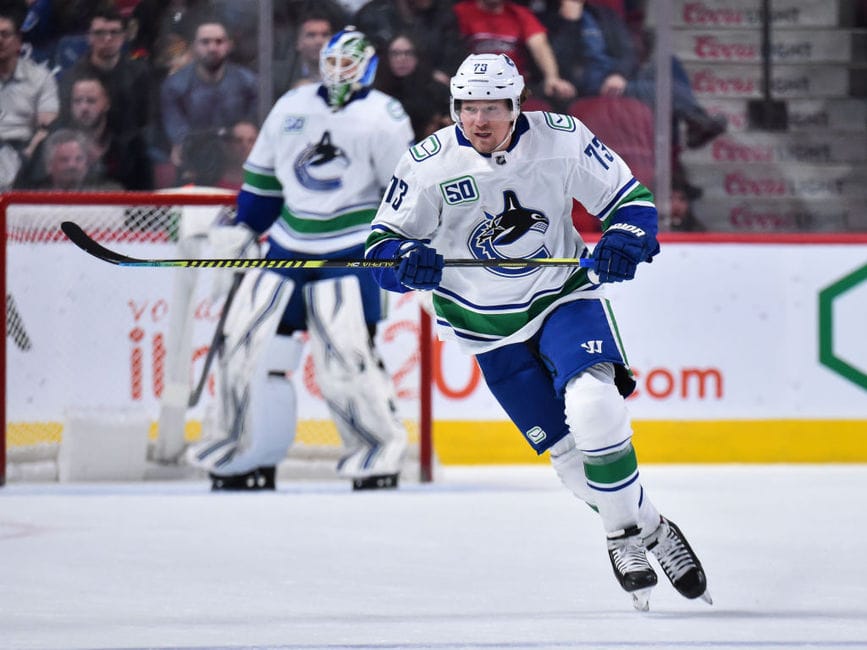 The Canadiens are now bigger, deeper and have more scoring ability. The issue now is that the roster, with only 22 of 23 positions filled, is over the salary cap – set at $81.5 million for 2020-21 – by $354,000. Bergevin's offseason is not complete; he needs to find a way to shed salary while filling the remaining roster holes.
Salary Cap Issues
Finding teams to take on salary is not an easy task – ask the Tampa Bay Lighting who placed Tyler Johnson on waivers and are still facing cap issues as no team placed a claim on the former 72-point center. Teams with cap space will use that as an opportunity to add assets along with NHL roster players to improve their systems.
Related: Top 3 All-Time Canadiens Goalies
Bergevin won't be forced to sign anyone just to fill the roster spots vacated by anyone sacrificed due to the cap. He can start the season with a 21-man roster and wait for an injury to use that cap space for a call-up from the Laval Rocket. With the new additions and new-found depth, the list of players Bergevin will shop to get back under the salary cap should be short, but here are some of the likeliest ones.
Paul Byron
Paul Byron would be the one player that would provide Bergevin the most cushion. Byron's remaining three years at $3.4 million per season would allow Bergevin the cap space to fill in depth forwards at league minimum.
Losing Byron would hurt the leadership in the room as he is one of the Habs' alternate captains. He also provides excellent depth in the lineup as he is capable of playing on either side of center. As a former 20-goal scorer, he can add some offensive punch in the bottom six, and his play on the top penalty killing (PK) unit has been above reproach. Despite his versatility and proven offensive abilities based on his speed, at 31 years of age and with term remaining, he will not hold much value for teams looking to reach the salary cap floor – $60.2 million for 2020-21 season.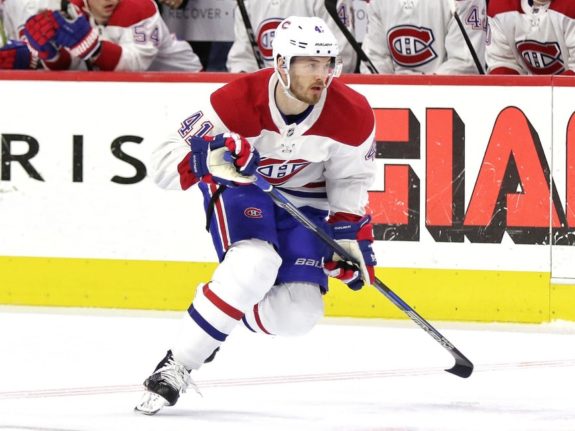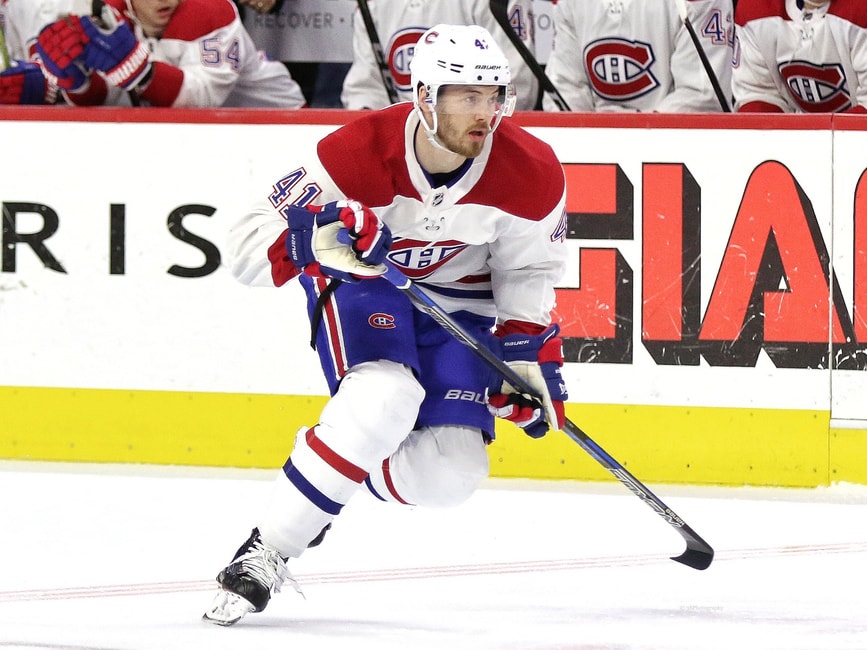 If Bergevin is going to move Byron's contract out, he would likely need to add a pick in the package he sends out, something that shouldn't be an issue as the Canadiens currently hold 14 picks for the 2021 Draft. One team that may be interested in Byron could be his hometown team, the Ottawa Senators. The Senators are in a rebuild and could use his contract to help reach the cap floor while using him for a leadership role.
Brett Kulak
Brett Kulak is in the second season of his three-year, $5.5 million deal. If traded, his $1.8 million cap hit would provide enough maneuverability under the cap. The issue is the Canadiens would be losing a player who is signed to a team-friendly contract and played a second-pairing role in the playoffs. However, the addition of Edmundson does seem to signal that his role will be reduced. Kulak's recent play as a puck-moving defenceman does make him a player with trade value, especially to teams like the Vancouver Canucks who lost multiple defenders in free agency.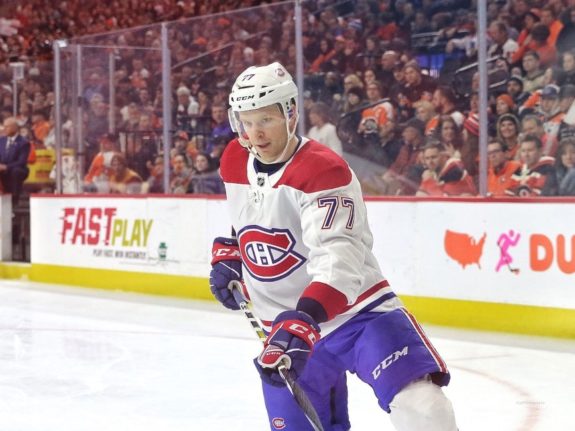 Perhaps a deal between these two teams can be worked out, one that sends bottom-six power forward Zack MacEwen in return. MacEwen has the size, mobility and style of play Bergevin has coveted recently. His contract, a two-year deal worth $825,000 per season, provides the Canadiens the cap flexibility they covet and a player that could fit well on their fourth line while providing defensive depth for the Canucks. However, the Canadiens may need to add a pick to convince Vancouver – with 14 picks in 2021 Bergevin can afford the added fee to remain cap compliant.
Jordan Weal
Moving out Jordan Weal's contract may be the easiest to do to become cap compliant. Weal, who is in the last season of a two-year deal worth $1.4 million per season could be traded or even placed on waivers. By placing Weal on waivers, the Canadiens would save $1.075 million of his contract on their cap, providing them $709,000 in cap space with a 21-man roster.
It would be a better option if Bergevin were able to find a trade partner to take on the contract and provide an NHL-capable player in return, even if it costs him a pick, otherwise the Canadiens would need to rely on call-ups to fill depth roles in case of injuries.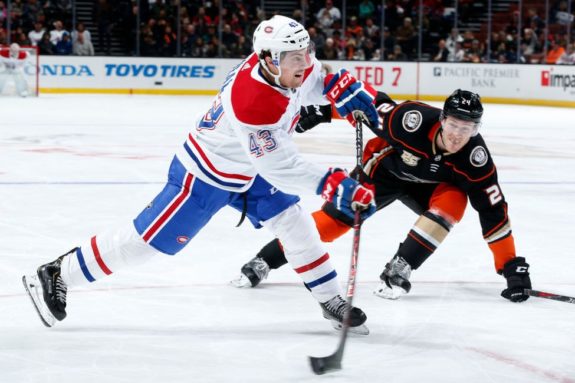 It is true, Bergevin is able to simply place one player on waivers to send a contract down to Laval and become cap compliant. However, depending on which player is chosen, the maximum savings under the Collective Bargaining Agreement would be $1.075 million. It would also mean that there would be no spare forward or a spare defenceman available to head coach Claude Julien.
Related: The 50-Goal Season
Historically, Bergevin has never carried a 21-man roster, therefore, it is more likely that he will be willing to wait for the right situation to present itself in the offseason. Perhaps he may even resort to an unexpected move.
---
---