The Calgary Flames are in a situation where the core of their team is young, however they do still rely on veteran leaders in every position. One of these veterans is Kris Versteeg.
Versteeg has bounced around the NHL, having played for seven different teams since 2011. Although Versteeg is aging, he's been a great fit in Calgary and it would be a good move for the Flames to look into re-signing Versteeg.
Versteeg is Still Producing
Often when an aging depth player comes off a long contract, he'll be given a short-term deal worth very little money. This is because teams don't want to commit to a player who's on the decline of his career.
But Versteeg is a curious case. He's been producing very similar numbers over the last few seasons and everything points to him continuing the trend in the future. Since 2013-14, Versteeg has put up a points-per-game average of between 0.46 and 0.55 in each season. This means he's extremely consistent and the Flames will know what they're getting when they re-sign him.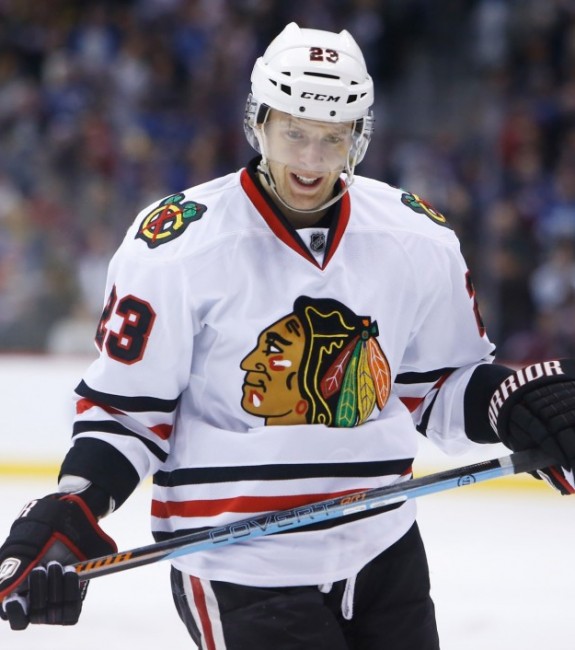 Interestingly enough, Versteeg is a year younger than Troy Brouwer. While Brouwer makes over $3.5 million more than Versteeg per season, Versteeg has been better than Brouwer this year. So if Calgary is willing to commit to Brouwer for four years, why wouldn't they re-sign Versteeg for another year or two?
A Relatively Cheap Price
A good comparison for this Versteeg situation would be a contract similar to that of Lee Stempniak. He's someone who never got his long-term contract that many quality players do but instead has signed many short-term contracts. After playing last year with a one-year deal worth only $850,000, one very similar to Versteeg's $950,000 deal this season, Stempniak proved himself in New Jersey and Boston and earned himself a two-year deal worth $2.5 million per season in Carolina.
However in Versteeg's case, Calgary shouldn't let him go. At his age Versteeg likely won't be signed long-term by any team again. But if Calgary pitched a two-year deal worth $2 million or so per season, it would be surprising if Versteeg didn't take it.
It Keeps Calgary Competitive
The Flames are on the verge of being a playoff team and are struggling to get over the hump. But by taking away Versteeg, it's only pushing Calgary backwards rather than propelling them towards a playoff spot. Calgary is going to be a very solid team at some point but moves like re-signing Versteeg are going to be key in keeping the Flames competitive in the near future.
The argument could be made that the money could be spent on someone else, but it's unlikely that Calgary is going to find anyone as productive as Versteeg at the same price. Rather than looking at him as a temporary asset, the Flames should keep him as a core member of the team as they look to make some noise in the playoffs in the coming years.
Re-signing Versteeg will be a low-risk move with a very good potential upside. It's been a couple years since Versteeg has been able to settle in with a team before packing his bags back up, but Calgary should be his long-term landing spot.
Ben is a journalism student at Ryerson University and covers the Toronto Maple Leafs.