It may be hard to remember now, but less than two years ago, many believed Vladimir Tarasenko was headed to the Calgary Flames. Rumors swirled during the 2021 offseason that Matthew Tkachuk wanted out of town, and it was speculated that general manager Brad Treliving was considering shipping him to the St. Louis Blues for the Russian sniper.
Ultimately, the deal never took place, and Tkachuk went on to play one more season with the Flames before being moved to the Florida Panthers this past summer. Even now that the pesky winger has been moved, the rumors surrounding Tarasenko to the Flames have picked up again over the past week.
Tarasenko Seems Destined to Be Moved Ahead of Deadline
Whether it's to the Flames or not, it seems more and more likely that Tarasenko will be moved ahead of the trade deadline. Not only is he in the final year of his contract, but the Blues are falling further from a playoff spot, indicating that they will be sellers rather than buyers. The 31-year-old knows it and alluded to it when speaking with Jeremy Rutherford at the All-Star Game festivities on Thursday.
Related: 4 Flames Prospects Who Can Be Used as Trade Bait at Deadline
---
Latest News & Highlights
---
"Yes, obviously yes," Tarasenko said when asked if he's thought about this being the last time he represents the Blues at the All-Star Game. "Because even Vladi doesn't know the future of Vladi. There is only one guy who knows more than me, and his name is Doug Armstrong. I think that's the guy who you should talk about my future (with) the Blues."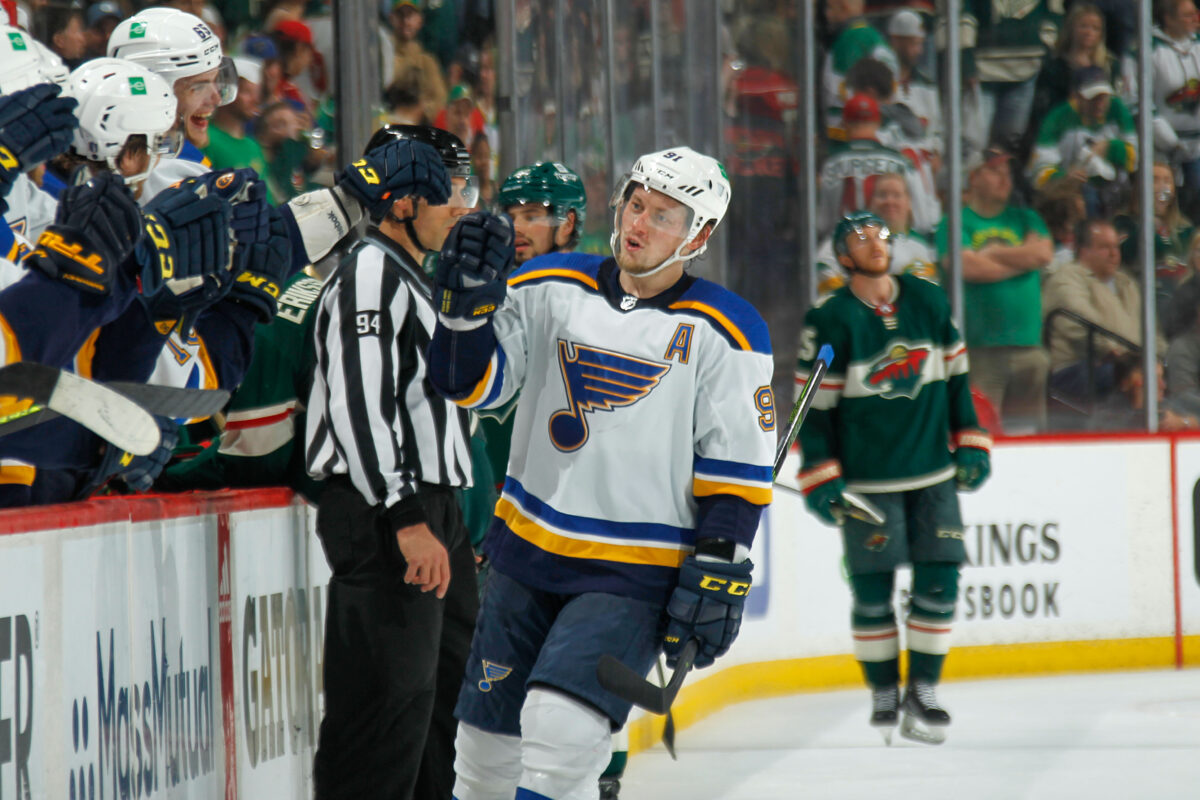 Tarasenko went on to say that he has not had talks about a potential extension recently. While that can change, it feels unlikely with the deadline just one month away. Barring a major surprise, the 262-career goal scorer will be wearing a new uniform in the very near future.
Meanwhile, Treliving has been open about the fact that he would like to add an offensively gifted winger to his lineup, and aside from Patrick Kane and Timo Meier, there may not be a better one up for grabs than Tarasenko. In what is being considered a down year, he still has 10 goals and 29 points in 38 games. Last season, he recorded 34 goals and 82 points in 75 outings, proving just how talented he continues to be.
Blues Will Be Looking for Big Return
The question Treliving will have to ask himself is how much he is willing to pay. Tarasenko has long been a star talent for the Blues. Many teams have already expressed interest, and more will surface as the deadline inches closer and closer.
Because of that, the asking price won't be light. The Flames would undoubtedly have to be prepared to part ways with their first-round pick at the upcoming draft, as well as one of their better prospects. On top of that, there is also the money involved, as Tarasenko carries a cap hit of $7.5 million. Assuming the money works itself out, it's a question of whether or not the Flames are comfortable giving up what it would take to land a player of this caliber.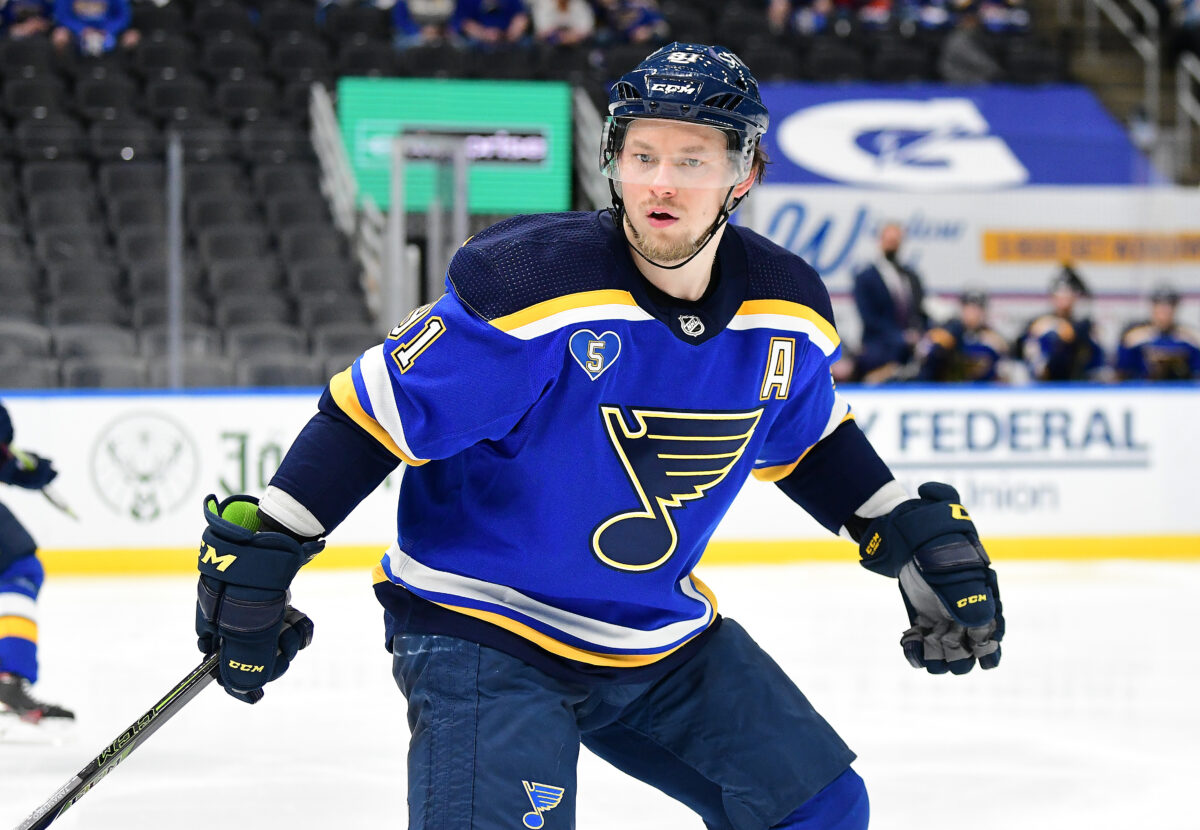 Heading into the 2022-23 season, Flames fans likely expected their team to be buyers at the deadline. With additions such as Jonathan Huberdeau and Nazem Kadri, the belief was that they would be just as good if not better than a season ago. Many thought they had the potential to be the best team in the Western Conference, and nearly everyone agreed they had a Stanley Cup contending roster.
Unfortunately, things have not yet gone as planned, and they are a point out of a playoff position. If Tarasenko is willing to waive his no-trade clause to come to Calgary, is Treliving willing to make a move this bold given where his team sits through 50 games? That is something he will need to figure out in very short time.
---
---