Detroit Red Wings forward Tyler Bertuzzi is one of the most notable trade targets heading into the 2023 NHL Trade Deadline. Although he has dealt with injury trouble and has just five points in 17 games, teams around the league know what he is capable of when performing at his best. For example, just last season, he has 30 goals and recorded 62 points in just 68 games. With that, he of course provides a lot of physicality with his offensive production, so there should be plenty of interest in his services at the deadline.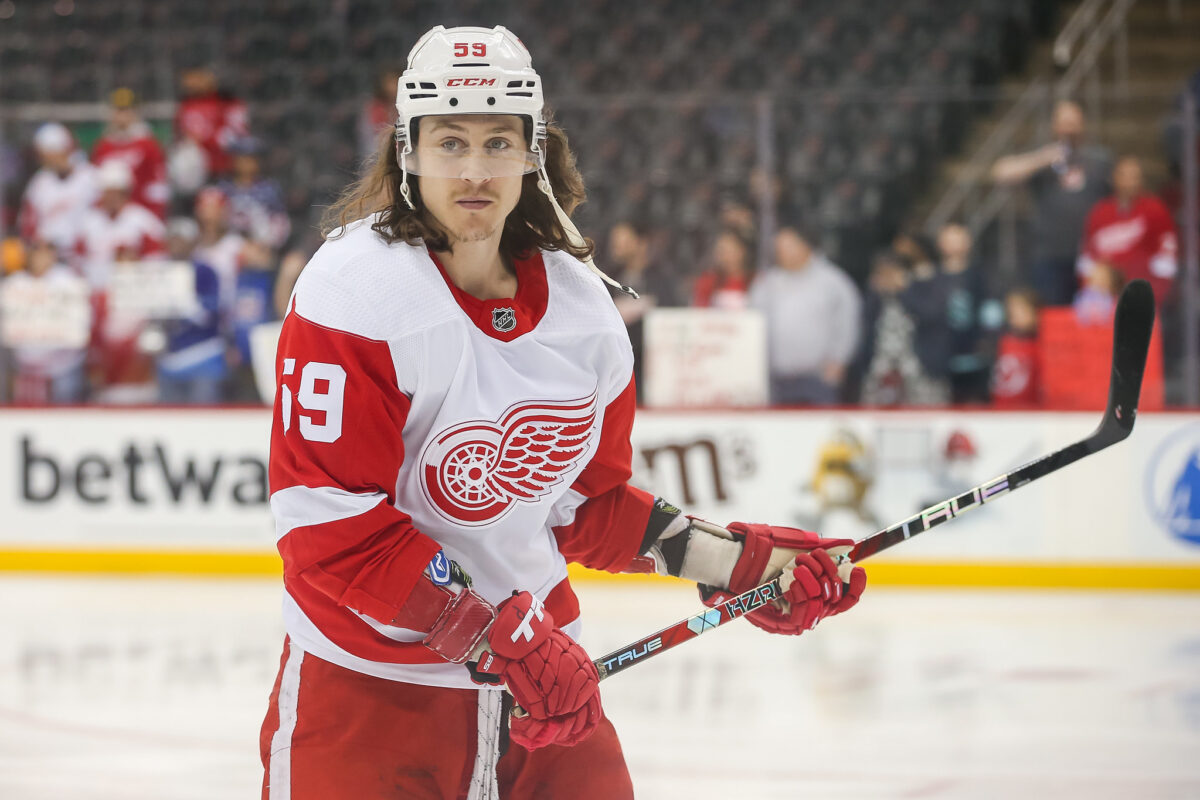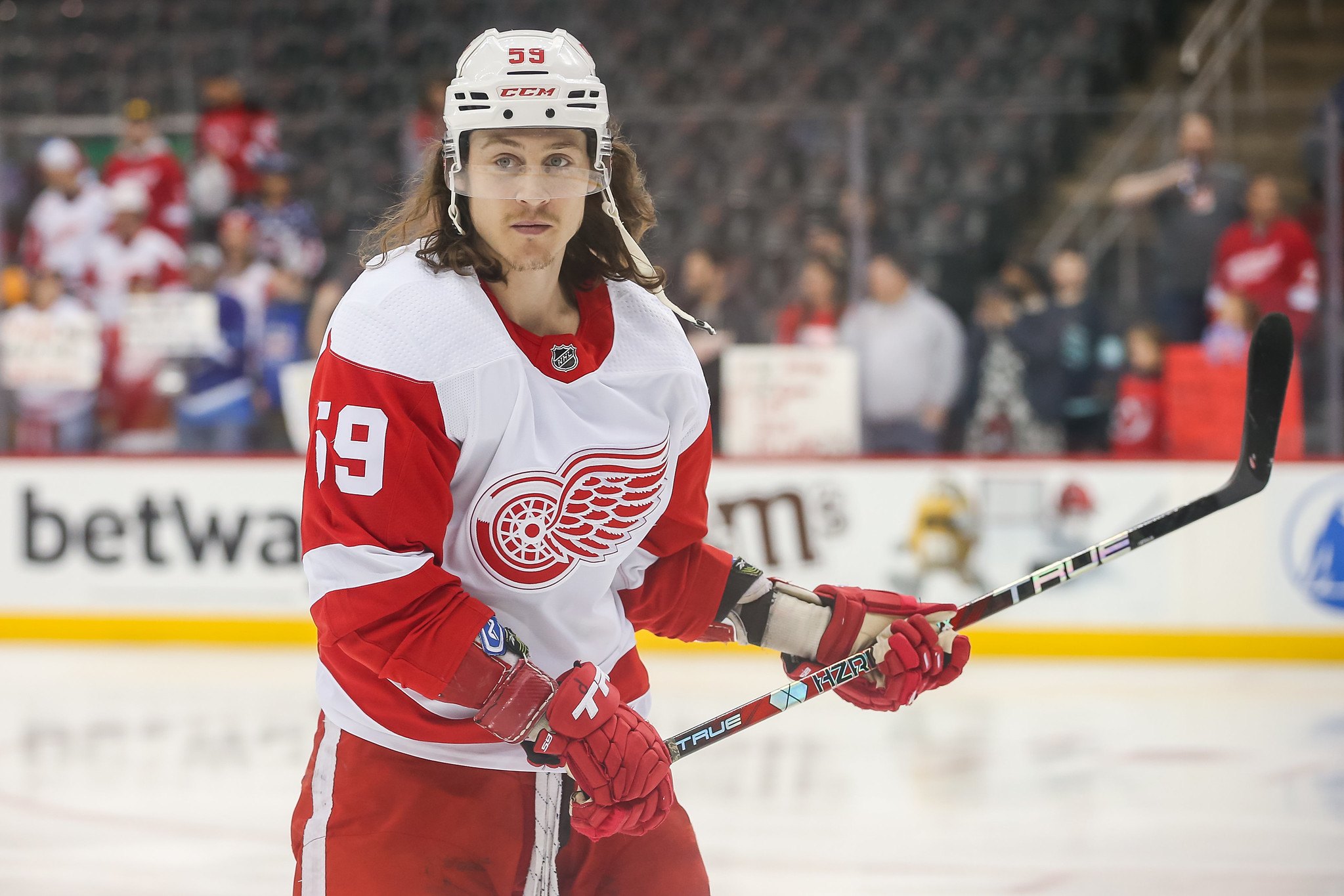 Teams like the Toronto Maple Leafs, Dallas Stars, and Calgary Flames have been deemed as possible landing spots for Bertuzzi, but I also could see three other teams making a serious push for him at the deadline. Let's go over them now.
Winnipeg Jets
After missing the playoffs last season, there was speculation that the Winnipeg Jets would make serious changes to their roster during last offseason. However, management instead elected to run with their core for another season, and it's now proven to be the right decision. At the time of this writing, the Jets have a 32-19-1 record and should have zero trouble making the playoffs this spring because of it. Yet, although they have been very good this season, they would be wise to add another forward like Bertuzzi to their group before the deadline passes.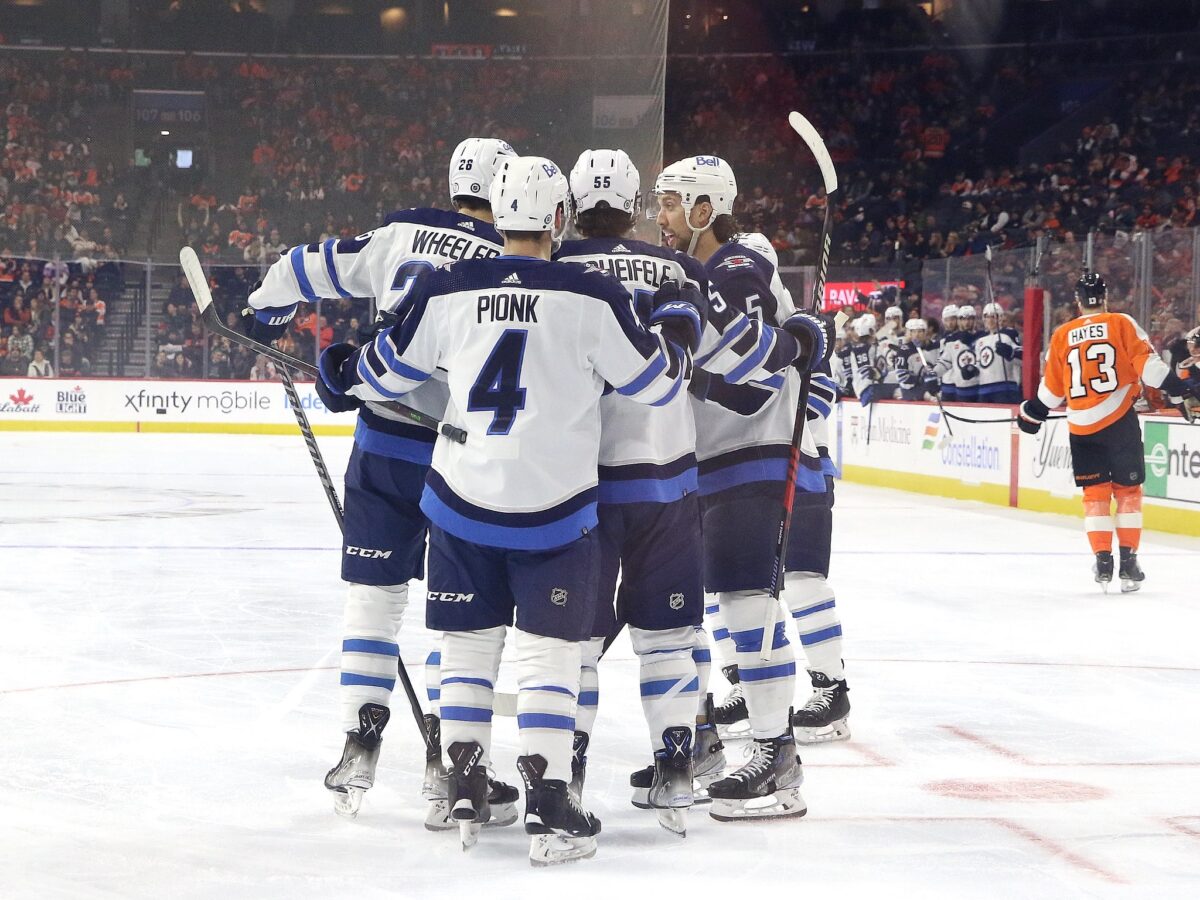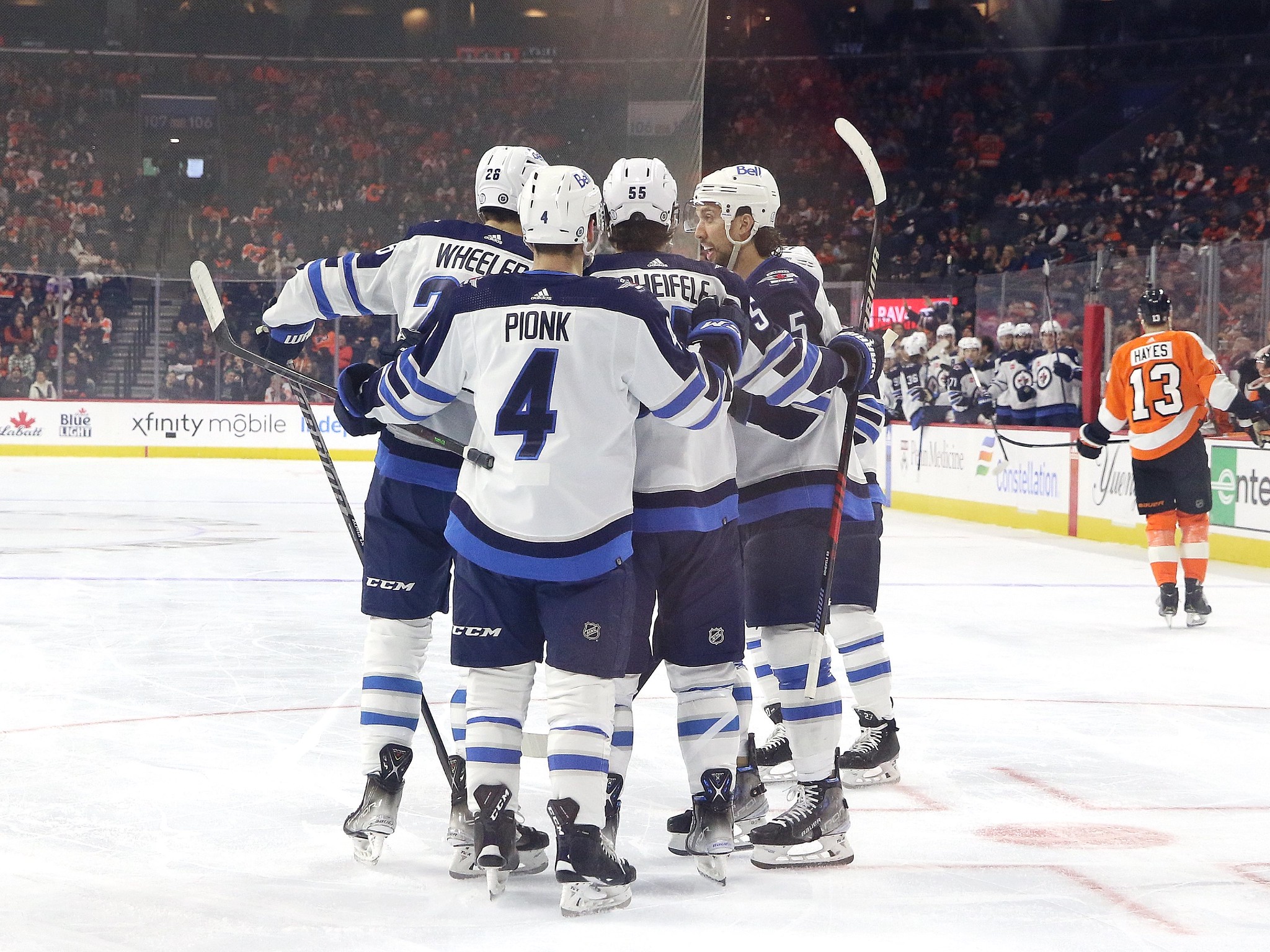 When looking at the Jets' forward group, it is clear that Bertuzzi could be a strong addition to their top six. At the time of this writing, Karson Kuhlman is currently playing on the first line with Kyle Connor and Mark Scheifele. Yet, I believe that adding a player like Bertuzzi to that trio would make it significantly stronger, as he offers solid production to go along with immense grit. However, he also could replace Morgan Barron on the second line and give center Pierre-Luc Dubois another talented winger to work with.
Bertuzzi's rough start to the year means that his trade value is lower than before. As a result, the Jets would likely need to part ways with their 2024 second-round pick and a prospect like Danny Zhilkin to make this move go through. Zhilkin was selected by the Jets with the 77th overall pick of the 2022 NHL Entry Draft and is viewed as having top-nine potential. In 40 games this season split between the Guelph Storm and Kitchener Rangers, he has 20 goals and 18 assists.
Vegas Golden Knights
The Vegas Golden Knights were dealt brutal injury news when it was announced that captain Mark Stone will be out indefinitely after receiving back surgery. This injury has created a massive hole in the Golden Knights' lineup, as Stone is one of their best forwards and is of course their leader. The Golden Knights have also been struggling without Stone, as they have won just two out of their last 10 games. Due to all of this, they are likely going to be browsing the trade market for a winger, and Bertuzzi could be a fit because of it.
Related: Blackhawks & Golden Knights Could Produce Kane Blockbuster
---
Latest News & Highlights
---
Bertuzzi could fit on multiple lines if he were to be acquired by the Golden Knights. He would be a notable upgrade on the first line over Paul Cotter and could make magic playing with star center Jack Eichel and winger Jonathan Marchessault. However, he also could replace Mike Amadio on the second line and form a solid trio with William Karlsson and Reilly Smith. No matter the case, the Golden Knights would make their top six look a lot better if they end up landing Bertuzzi.
If Stone gets placed on long-term injured reserve (LTIR) before the deadline, it will open up an extra $9.5 million of cap space for the Golden Knights to work with. As a result, there certainly is a good chance that Vegas would be able to fit a player like Bertuzzi in financially. To acquire Bertuzzi, the Golden Knights could send their 2024 second-round pick and a prospect like Lukas Cormier to the deal. The 20-year-old defenseman is currently having a strong start to his American Hockey League (AHL) career, as he has six goals and 24 points in 41 games played.
New Jersey Devils
After years of struggling, the New Jersey Devils have taken a major step in the right direction this season and are well on their way to cementing themselves a playoff spot. At the time of this writing, they have an impressive 32-13-4 record and are expected to be major buyers at the trade deadline because of it. They certainly should be on the market to land themselves another top-six winger, and Bertuzzi fits that description while playing at his best.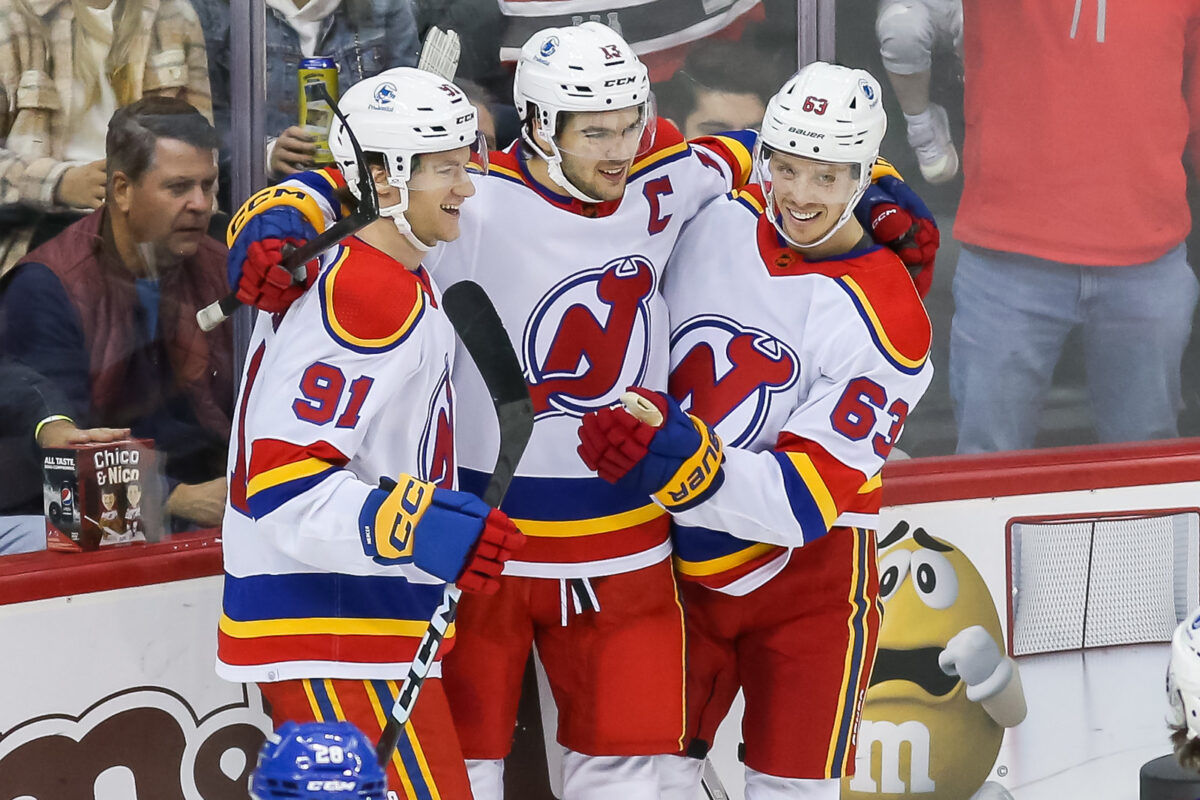 When looking at a potential spot in the Devils' lineup for Bertuzzi, it is fair to say that he could work on their second line. He would be an upgrade over Fabian Zetterlund and could see his goal totals skyrocket again having star Jack Hughes at his center. With that, Bertuzzi's strong net-front presence ability would also provide the Devils' power play with a boost for the final stretch of the season. He also could be in the running to receive time on their penalty kill due to his effective defensive play.
Along with their 2023 second-round pick, the Devils could part ways with prospect Nolan Foote to help make this move come to fruition. The 2019 first-round pick has had trouble cementing himself as a permanent NHL player, so perhaps a change of scenery to the Red Wings could help him take that next step. In 35 games this season with the Utica Comets, he has 14 goals to go along with five assists.
Nevertheless, all three of these teams could certainly enter the Bertuzzi sweepstakes before the 2023 Trade Deadline passes. We will need to wait and see if any of them end up landing the 2013 second-round pick from here.