The Detroit Red Wings currently have a 21-19-8 record and trail the Pittsburgh Penguins by seven points for the final wild card spot in the Eastern Conference. If they do not climb up in the standings before the trade deadline, they will very likely be sellers. Pending unrestricted free agent (UFA) Tyler Bertuzzi would be one of their biggest trade candidates in this scenario. Although the feisty winger is having a down year due to injury trouble (one goal and five points in 17 games), he also had 30 goals and 62 points in 68 games just last season, so the Red Wings could still get a decent return for him if they shop him.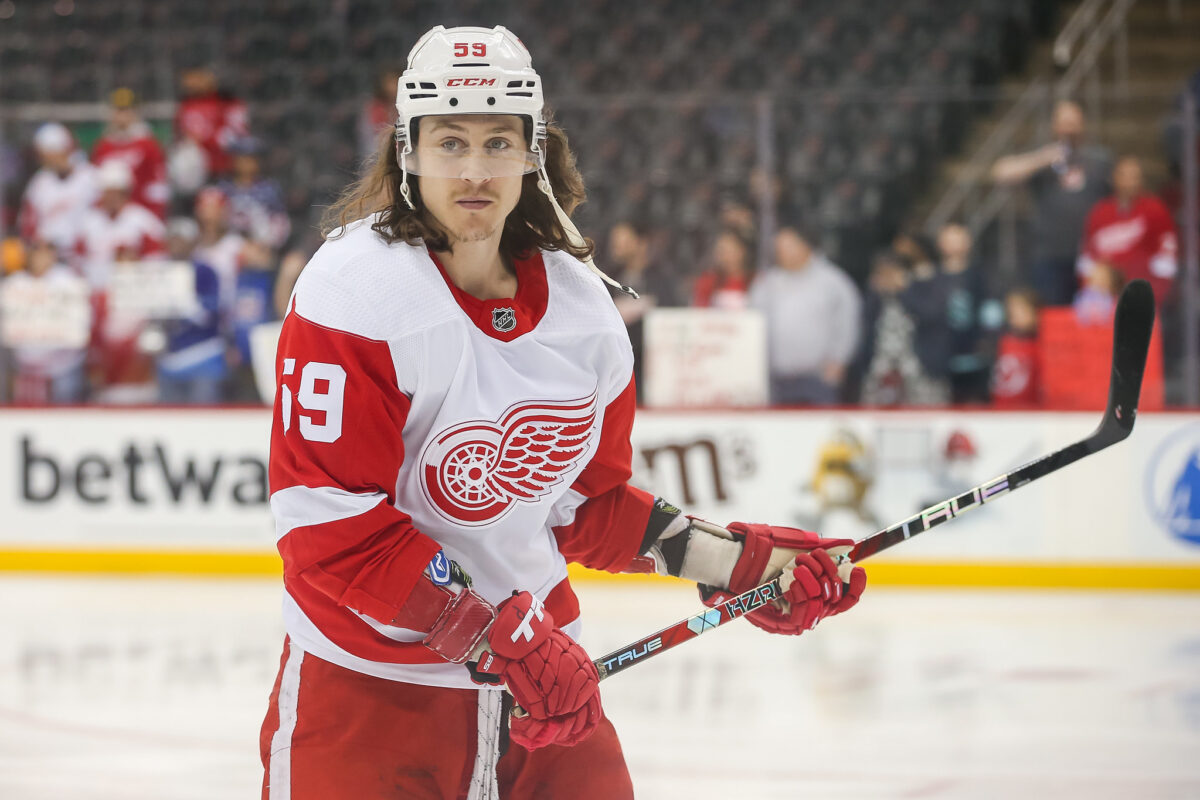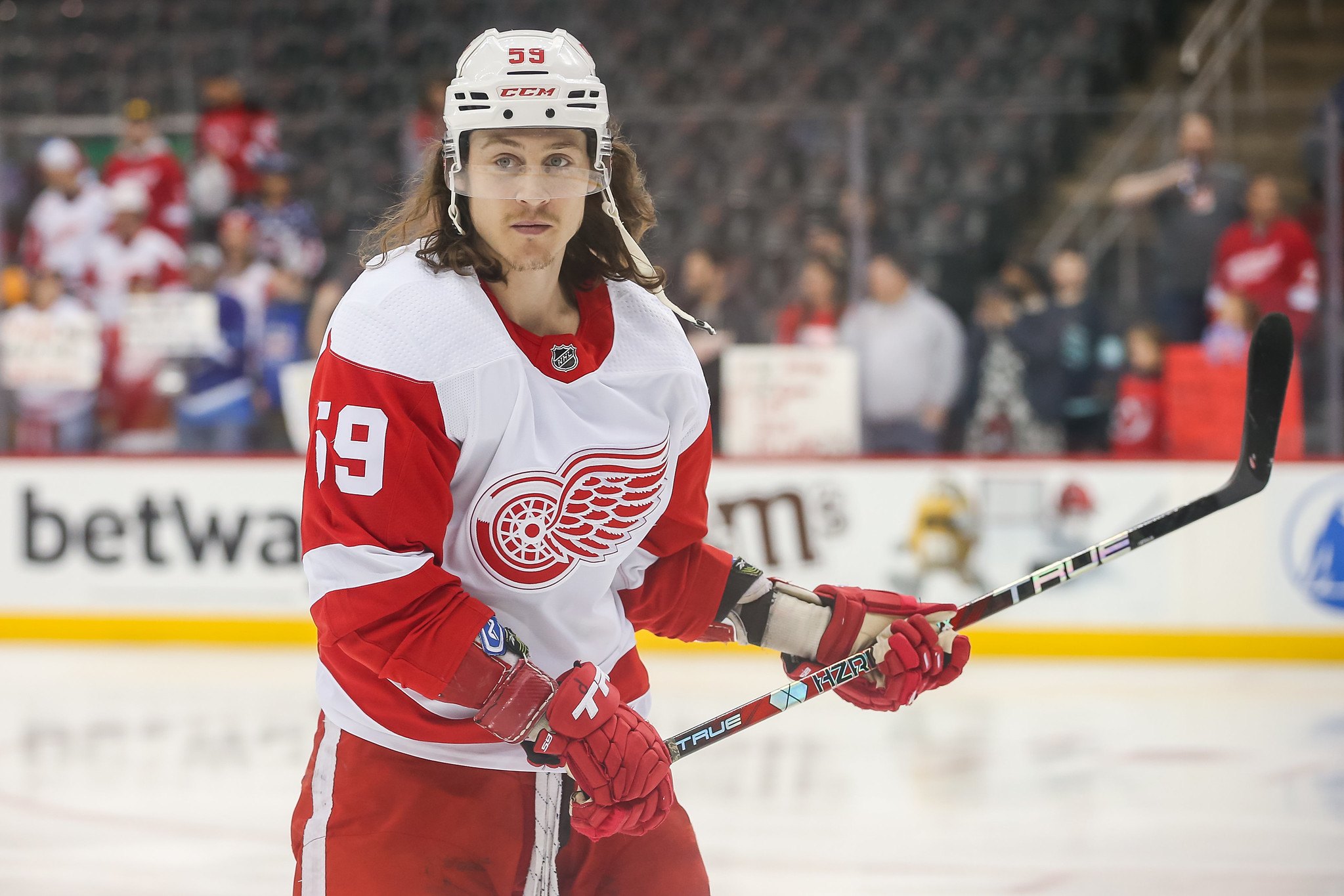 If the Red Wings are unable to sign Bertuzzi to an extension before March 3, don't be surprised to see him moved. He is already starting to get attention in the trade market, as The Fourth Period has reported that three teams are currently linked to him. Let's go over them now.
Toronto Maple Leafs
The Toronto Maple Leafs sport a very deep roster in 2022-23, and there's a legitimate chance that they will win their first Stanley Cup since 1967 because of it. Yet, when noting that they could use another high-impact forward, it makes sense that they are considering the prospect of bringing in Bertuzzi. After all, he would not only provide them with quality offense but also an abundance of physicality along with it. Therefore, he could be the perfect trade target for the Maple Leafs to add as they gear up for the postseason.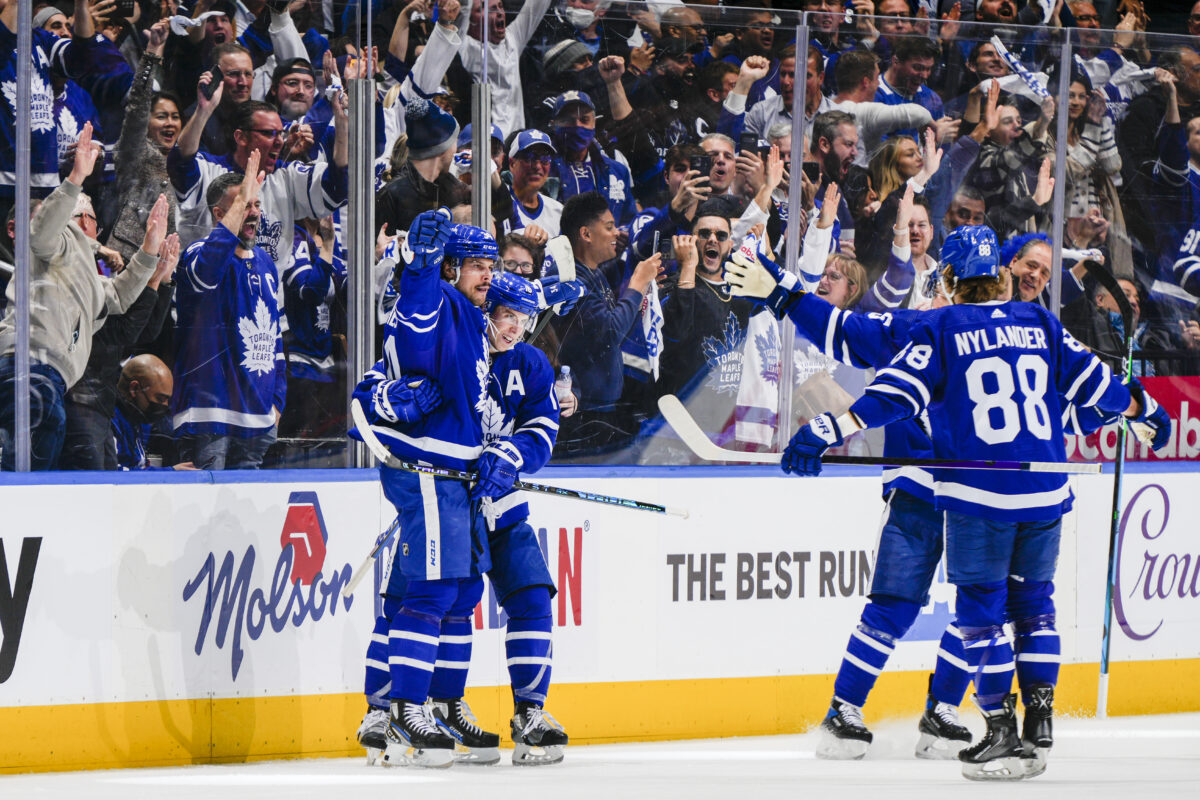 It is also apparent that the Maple Leafs could use a bit of a boost at the left wing position. When looking at a potential fit for Bertuzzi in Toronto's lineup, he could replace Calle Jarnkrok on the second line and form a fantastic trio with John Tavares and William Nylander. However, he also could be a potential match on their third line, as he would provide Toronto with more secondary scoring in their bottom six if utilized there. Either way, he would make the Maple Leafs look noticeably deeper on paper if he is acquired.
With Bertuzzi having a down year, it is highly unlikely that the Red Wings would be able to score a first-round pick for him even with retaining half of his salary. Yet, the Maple Leafs' 2024 second-round pick and a young forward like Pontus Holmberg could certainly get this move to go through. Holmberg has had a decent start to his NHL career this campaign, as he has five goals and 12 points in 31 games. As a result, it could be smart for the Red Wings to take a chance on the promising prospect.
Dallas Stars
Heading into the 2022-23 season, many fans were unsure if the Dallas Stars would be a playoff team. However, things have changed drastically on that front since, as they currently have a 28-13-10 record and are at the top of the Central Division because of it. The Stars are now viewed as potential contenders in the Western Conference because of their success, but it is also clear that they would benefit from adding another winger to their current group. Thus, it makes sense that Bertuzzi is on their radar.
Related: 3 Potential Trade Destinations for Red Wings' Dylan Larkin
---
Latest News & Highlights
---
If the Stars acquired Bertuzzi, he would give them another quality top-six winger as they gear up for the postseason. When looking at a potential fit for him, I could see him working on the second line with Mason Marchment and Tyler Seguin. This would certainly make Dallas' top-six forward group look noticeably deeper. Furthermore, Bertuzzi's strong net-front presence ability would also guarantee him time on their power play.
---
---
Besides the Stars' 2023 second-round pick, they could look to bring in a prospect like Antonio Stranges. After recording an 84-point campaign in 60 games with the London Knights last season, the Michigan has begun his professional career in 2022-23. In eight American Hockey League (AHL) games with the Texas Stars, he has four points. Meanwhile, while playing in the ECHL with the Idaho Steelheads, he has six points in five contests. Overall, the 20-year-old has the tools to potentially become a middle-six winger at the NHL level, so he could be a nice target for the Red Wings.
Calgary Flames
The Calgary Flames currently have a 24-17-9 record and are fighting to maintain their wild card spot. Truthfully, they have been playing a bit below expectations this campaign, and the primary reason for that is their scoring woes. As a result, it makes sense that they are now linked to a scoring winger like Bertuzzi, as he could provide them with the boost they desperately need to cement themselves as a legitimate playoff team.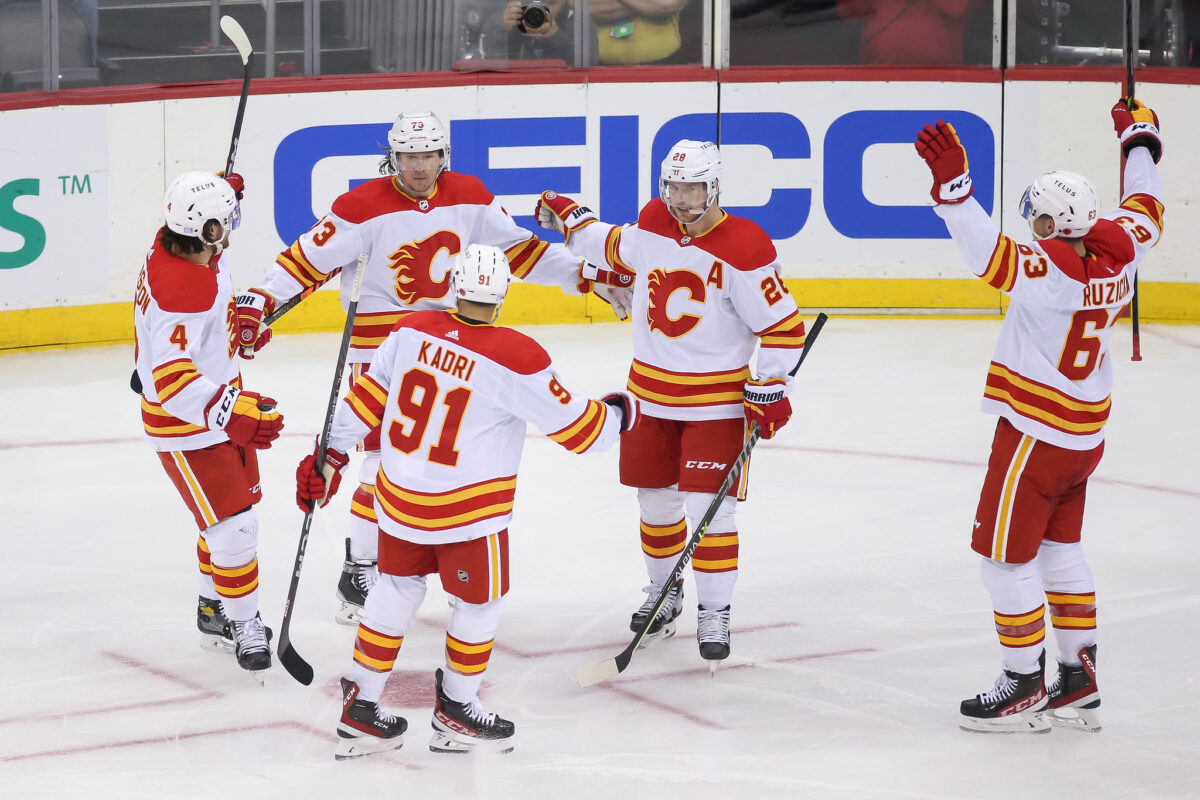 There is no question that the Flames need some serious help at left wing right now, and Bertuzzi would give them just that if he is acquired. For much of this season, the Flames have had trouble finding a left winger to play with Nazem Kadri and Jonathan Huberdeau, so Bertuzzi could be the perfect answer for this ongoing problem. After all, he would give that line even more bite and provide them with more scoring in the process. With that, he would also be guaranteed time on their power play.
To successfully acquire Bertuzzi, the Flames would likely need to trade their 2023 second-round pick and a young forward like Matthew Phillips to get this move to go through. Phillips is a player who could use a change of scenery, as the Flames are not giving him many chances at the NHL level even though he is continuing to dominate the AHL. In 34 games this season with the Calgary Wranglers, the 24-year-old has 23 goals to go along with 45 points. Perhaps a move to Detroit could give him the chance to be a full-time NHL player.
Nevertheless, the Red Wings have a big decision to make with Bertuzzi. If an extension is not agreed upon by March 3, don't be surprised to see the winger end up being dealt to one of these three clubs or elsewhere before the deadline passes.