The Calgary Flames will be upgrading their team in some capacity before the 2023 Trade Deadline is here. The most likely area they need to address is the wing with scoring and speed. Due to some injury concerns on the back end, this also might be an area where they take a good long look.
The Flames are expected to be mainly interested in rentals at the deadline since they will have much more money eaten up next season, with Jonathan Huberdeau and Mackenzie Weegar's cap hits nearly doubling. But a big part of what the team can use to acquire what they are looking for this season is the status of Oliver Kylington. It makes a difference whether he will be back at some point this season or next.
Related: 3 Flames Most Likely to Be Traded Ahead of 2023 Deadline
---
Latest News & Highlights
---
The trade deadline strategy on defence could change if Kylington is expected back at some point by playoff time. Unfortunately, we don't have any information as to when the Flames' defenceman will return. It would definitely create some stability and add more to the lineup since Darryl Sutter said his defence has been a challenge. Not only would it clear things up a bit more cap-wise, but Kylington could also offer different value for a team in a trade depending on when his return date to Canada is. We'll go over whether it is better to trade him before the deadline, in the offseason, or at all, and how a trade can help the Flames.
Why Trade Kylington Before the 2023 Trade Deadline
Kylington has not been placed on the LTIR even though he is eligible, but Brad Treliving knows what he is doing with this to give the Flames the most cap space to work with in the end. If they do land an expensive winger at the trade deadline, the Flames may need more cap space than they currently have. This means Kylington, who hasn't helped the cause this season, could be on the move.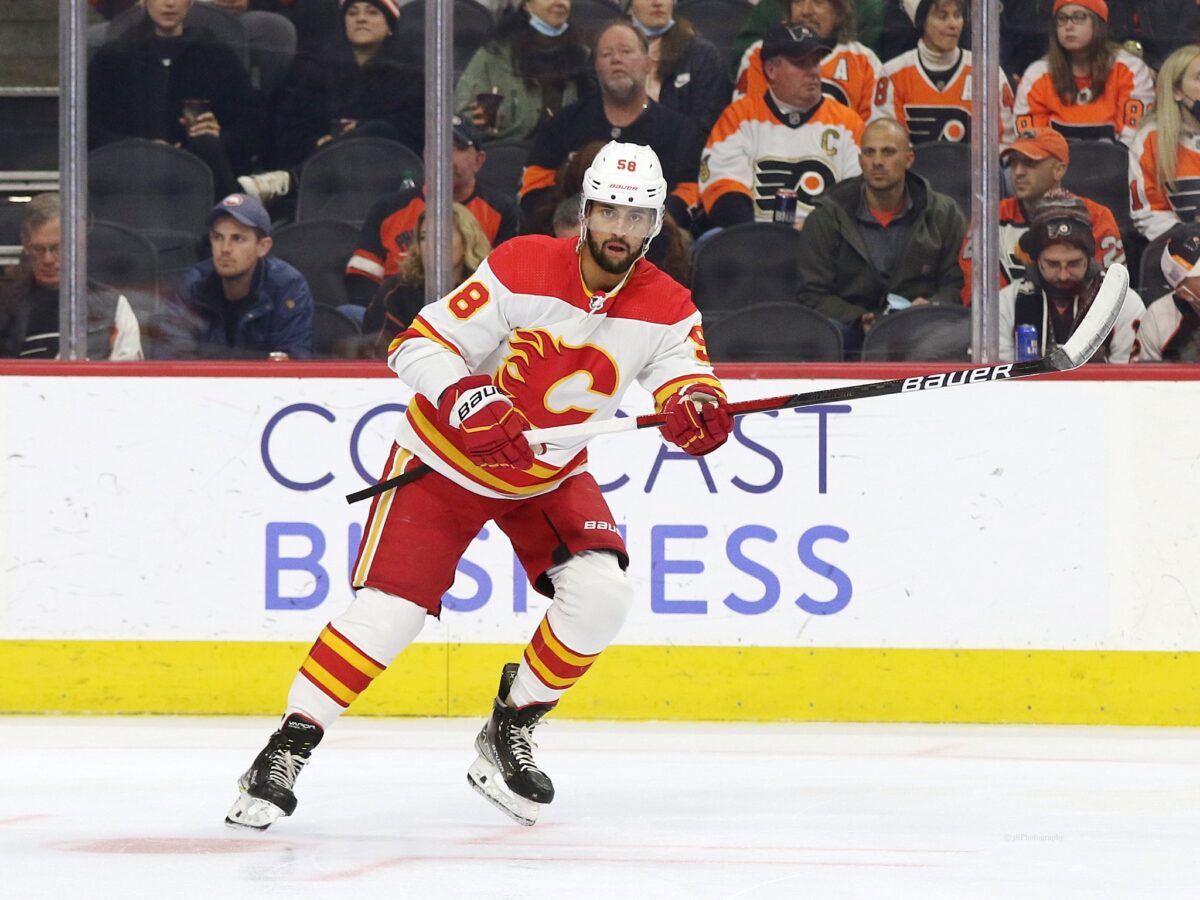 Not only would moving Kylington the other way in a trade for a big rental help account for some of the cap space, but he would also serve as a strong trade chip, so the Flames don't have to give up a ton while expecting retention of cap.
Kylington, now 25 years old, is at the perfect age where defencemen typically start to come into their own. 2021-22 was his first full season in the NHL after struggling to find his way and stick around to that point. He impressed and was great in a second-pairing role, scoring nine goals and 31 points, 28 of them coming at even strength. He has a cap hit that would make a trade work out and be attractive for Calgary's trading partner. Kylington doesn't have to be sent the other way in a trade for a winger. He could also be traded off for assets to a different team that is looking for an affordable option for next season and wants a reset. This could be to a team like the Vancouver Canucks, St. Louis Blues, and Detroit Red Wings to name a few.
Why Wait Until the Offseason to Trade Kylington
Even without moving on from Kylington at the trade deadline, if it becomes clear that he isn't going to return to the team by the playoffs, the Flames can open up $2.5 million in cap space by placing him on LTIR. This would put them up to around $6.5 million in cap space to make a splash at the deadline.
This would also mean the Flames should address their defence and replace Kylington for at least the season. So in this case, a trade could be an offseason priority. Many of the Flames' defence are already under contract for at least a couple of years, so there isn't any room for any younger players to step in. Trading Kylington could be the gateway to opening up some cap space as I've mentioned, but also to add at forward.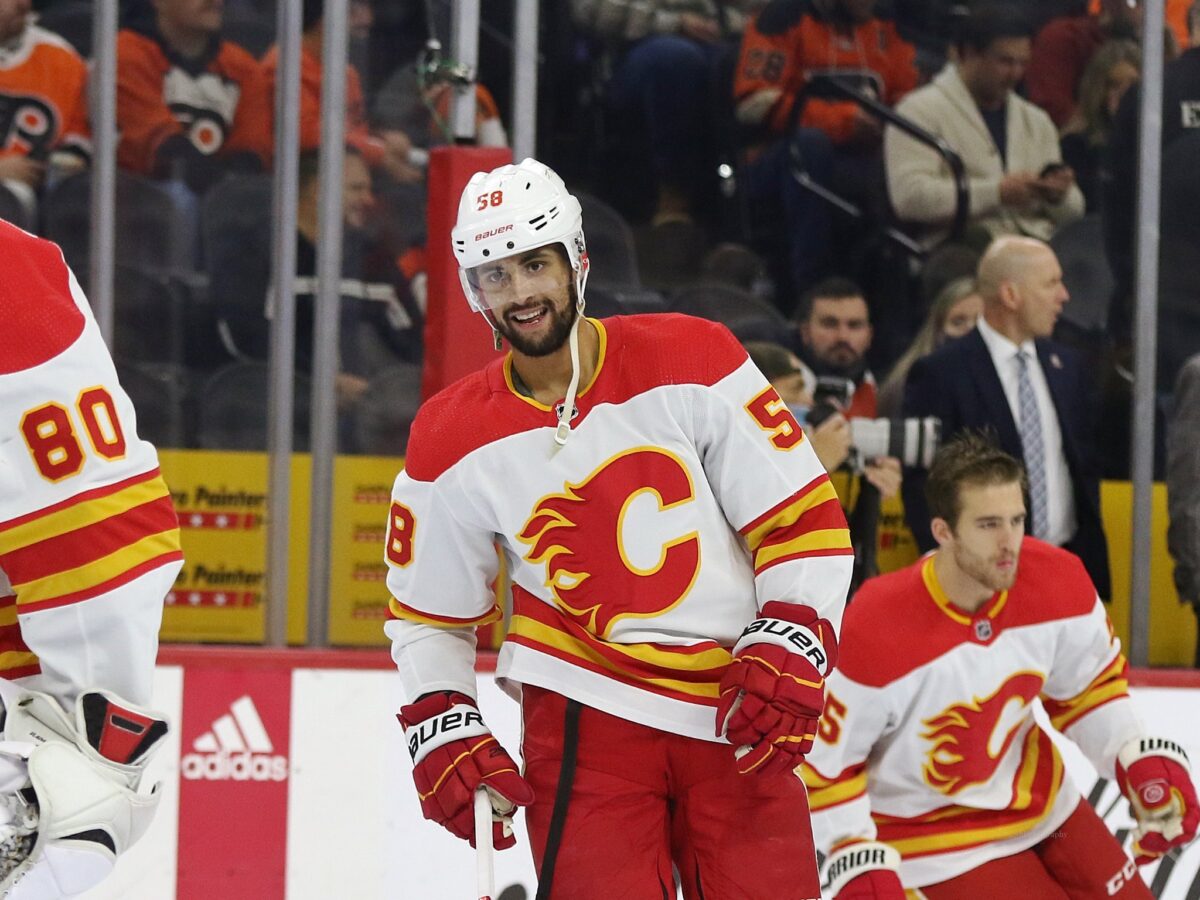 If the Flames were to wait until the offseason, there would be more teams available to strike a deal with. Trades are always easier in the offseason with no games going on and rosters being worked on. Kylington could be in higher demand due to his cap hit and ability to play on the second or third pair.
Keeping Kylington is an Option
So why should the Flames keep Kylington? I brought up how Sutter spoke of his defence being a challenge. The Flames have struggled with chemistry on the back end without two of their defencemen from last season in the lineup – Kylington and Erik Gudbranson.
It would be the most ideal situation if they could have him back in the lineup for the remainder of the season, but to me, it's not looking like that will be the case. If this were to happen, the Flames would get more stability and not have to worry about adding a defenceman at the deadline. This could also lead to an off-season trade.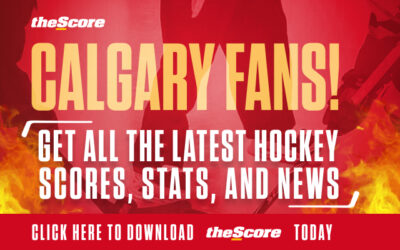 But keeping Kylington until the end of his contract, which carries a cap hit of $2.5 million and expires at the end of next season would give the team a good option for a low cost that will be difficult to replace this season or next. What is worrisome is the impact he will have on the third pair as opposed to the second pair role he played last season. He could once again be paired with Chris Tanev, which would help, but with reduced playing time because Noah Hanifin and Weegar/Nikita Zadorov are ahead of him on the depth chart on the left side.
My proposed solution is to see what interest there is for Kylington from teams the Flames are in contact with about a winger. If there's not much interest there, check in with some bottom feeders. There's no harm in holding onto Kylington for the remainder of the season if he doesn't play. Then the Flames can shop Kylington to more teams in the summer. There will be interest somewhere for Kylington, and the Flames may not want to pay a potential increase in salary to the defencemen when his deal is done.
---
---