The Calgary Flames have a couple of needs they need to address at the 2023 Trade Deadline. The first and most clear is bringing in a top-six winger who can help produce offence. The second is depth on defence since they have been a little thin, and injuries are starting to finally catch up with them.

In the interest of convenience, they could do their shopping with just one trade partner. This article explores the possibility of the Flames taking advantage of the Philadelphia Flyers' likely seller status and picking two pieces off their roster. I'll then look at what that will cost and why they are solid choices to address the Flames' needs.
Flames Address Both Needs at Deadline
First, we will look at the winger the Flames could likely go for. Vladimir Tarasenko, who was high on the Flames' list of potential rental targets this season, is off the board after being dealt to the New York Rangers. With that, the chance Calgary targets James van Riemsdyk is now higher. The Flyers' winger is consistent in his ability to score goals. In a full season, he is good for 20-plus goals and helps out on the power play immensely.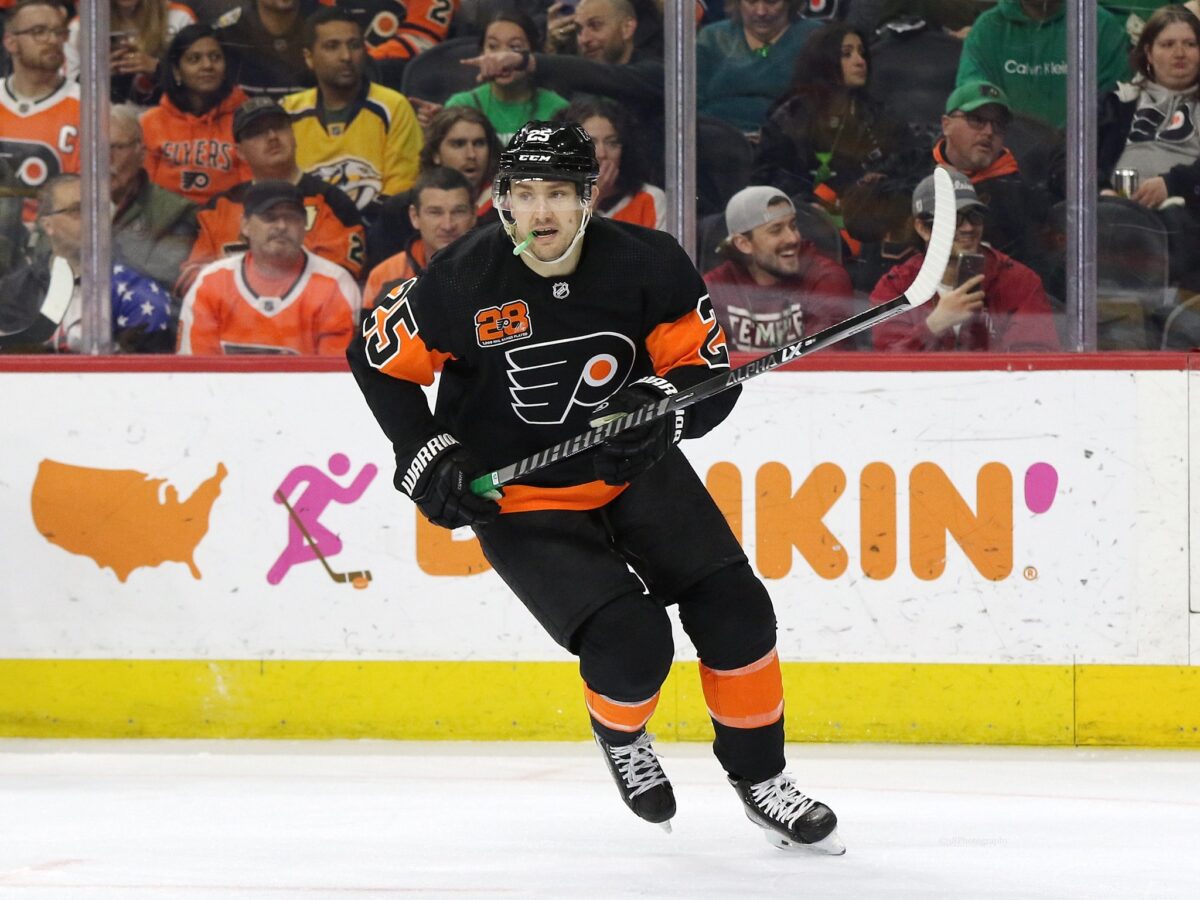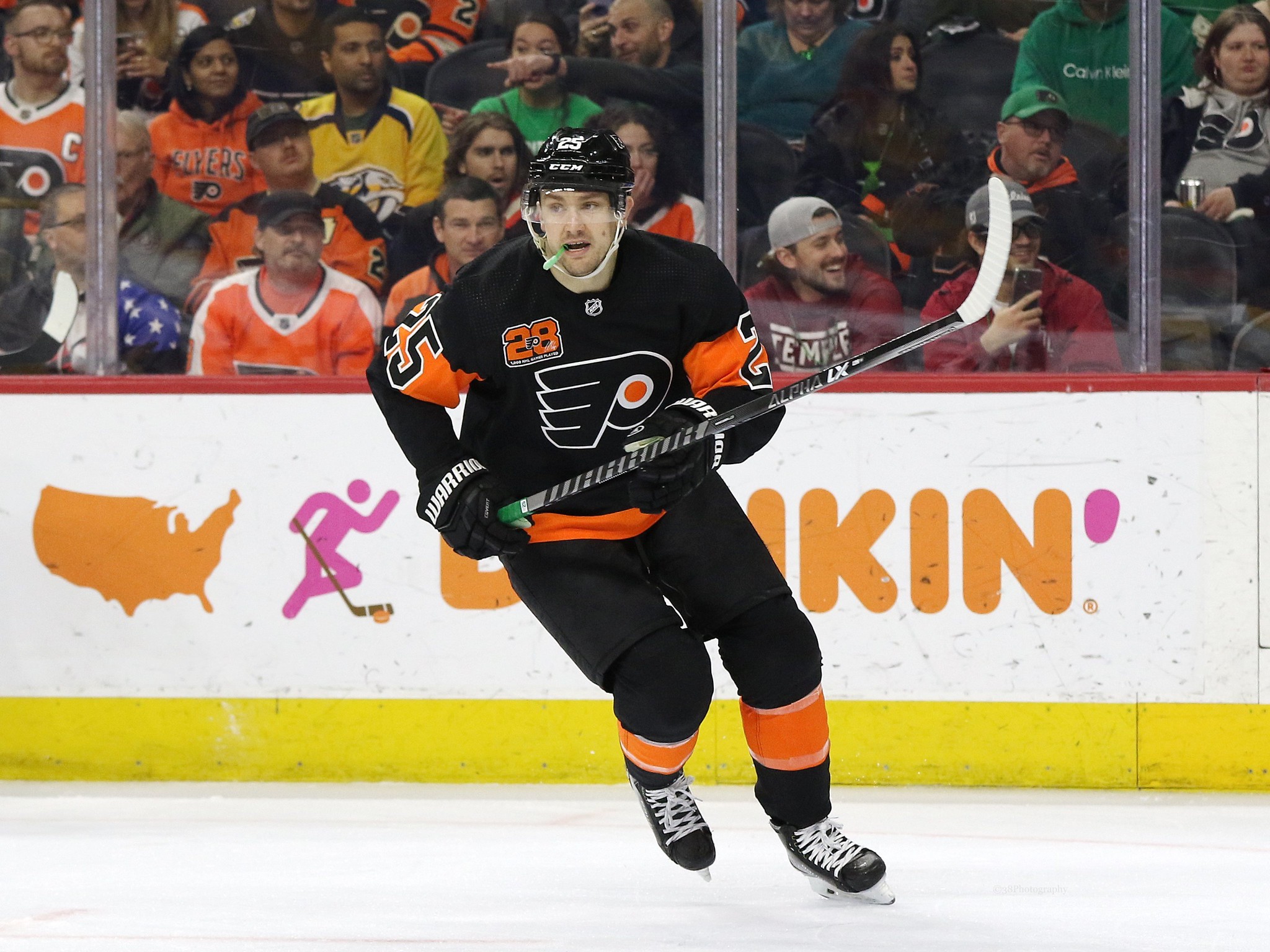 Elliotte Friedman connected the two teams in a potential deal a week ago when he said, "James van Riemsdyk, well, he's definitely out there. I think there's some teams looking at him. It wouldn't surprise me if Calgary was looking at him, for example…I do think Calgary is, potentially, one of the teams."
Related: Flames & Panthers Make Perfect Trade Partners at 2023 Deadline
---
Latest News & Highlights
---
He's averaged over 26 goals per 82 games, and no matter the season, he is out front of the net making it difficult for the goalie and putting pucks in the back of the net at even strength or on the man advantage. The Flames have a number of strong two-way centers on their team, so van Riemsdyk's lack of impact defensively would be made up for. Though he isn't the fastest on his feet, he has a great shot and can provide the Flames with what they need most, a top-six winger who can score. The team is 18th in the NHL in goals for per game, as several players have struggled to repeat last season's success.
This season, van Riemsdyk is on a 20-goal, 52-point pace playing with a very inexperienced team in Philadelphia. His cap hit is $7 million, and he is an unrestricted free agent (UFA) at the end of the season. The Flames could easily swing a deal where his cap hit is 50 percent retained, but may not need to since they have a good amount of cap space.
Now that the big piece in the trade is accounted for, let's look at the depth defenceman the Flames should also nab from the Flyers. On paper, the Flyers have a good-looking defensive group, but one depth piece has stepped up his game and emerged as a potential trade piece for a rebuilding organization. Nick Seeler was brought back for a second time by Chuck Fletcher and the Flyers during the offseason. This time Seeler was signed to a two-year, $775,000 contract. He has outperformed that by a wide margin this season.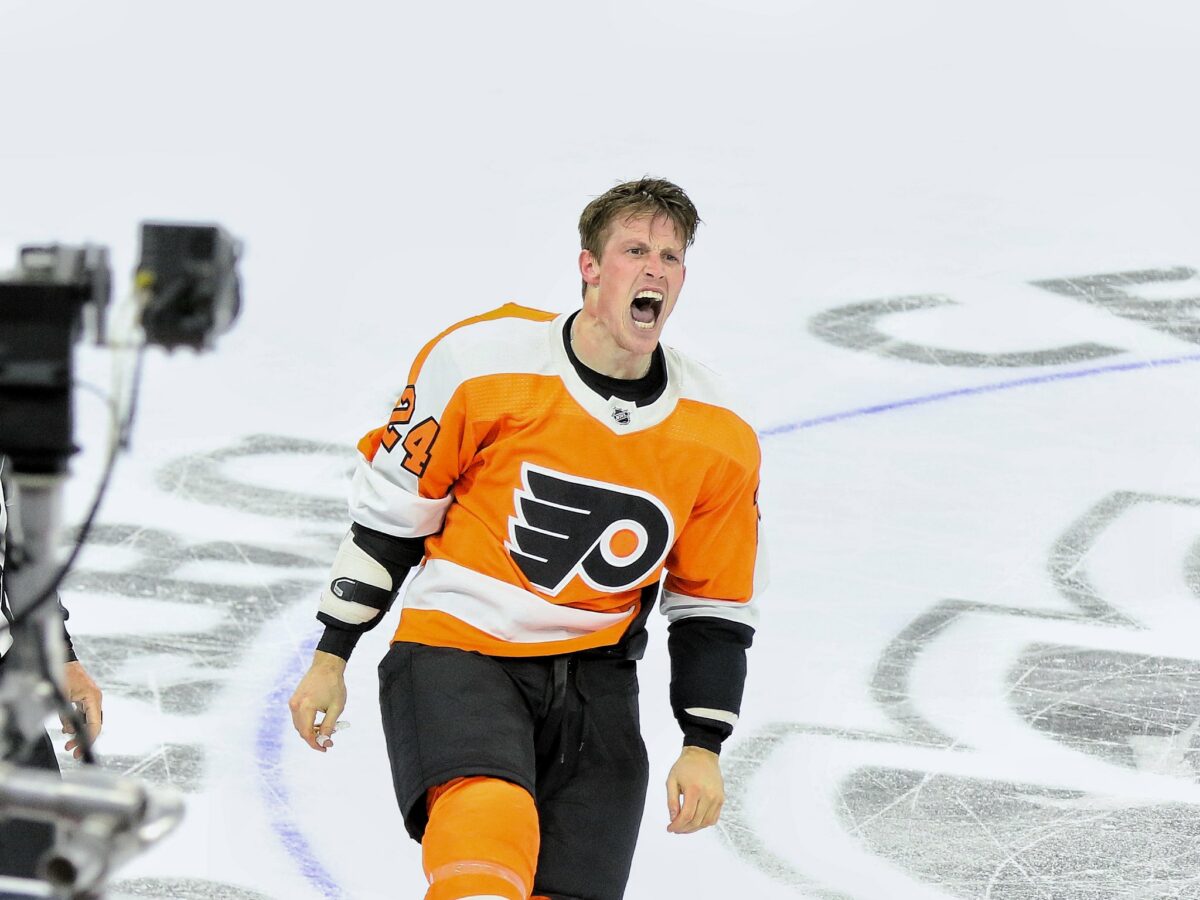 Seeler has played all but three games this season for the Flyers and has been their true sixth defenceman. He averages just over 14 minutes a game but has three goals and 10 points on the season. He's big and plays a hard game defensively, blocking shots, delivering hits, and fighting. He is also utilized on the penalty kill.
Emily Kaplan of ESPN had this to say about Seeler's availability, "I was told by an Eastern Conference executive that there's a lot more league-wide interest in Nick Seeler as a diamond-in-the-rough option on a budget contract." Since the Flyers have some up-and-comers in the American Hockey League who they would like to get in games to end the season, moving Seeler would open up spots for players like Yegor Zamula and Ronnie Attard like the team did last season. The Flames would get a hard-hitting depth piece that is more experienced than Connor Mackey and can fill in with Rasmus Andersson and Chris Tanev dealing with injuries.
Fairly Cheap Price to Pay for Flames
van Riemsdyk may not be option one for the Flames to add on the wing this season, but he is still a player that fits most of what they are trying to bring in. Plus he is a cheaper cost to acquire than someone like Patrick Kane, Brock Boeser, or Timo Meier. If the Flames go this route and their big additions are from the Flyers to address their needs this season, they can save their first-round pick.
Why the Flames may need to be cautious and save their first-round pick this season, as of right now, is they are a playoff bubble team. If they were to trade their first-round pick in a strong draft like the 2023 NHL Entry Draft and miss the playoffs, they give up a good pick and have absolutely nothing to show for it. They don't have the cap space to re-sign someone like van Riemsdyk with a couple of extensions kicking in next season, nor may they want to. It will be a different story if the Flames can pull themselves into a firm playoff spot within the next couple of weeks. But with how tight the top of the Pacific division is, that's unlikely to happen.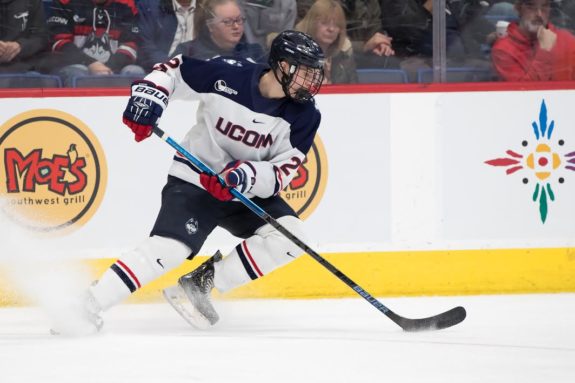 The Flames don't have their third-round pick in the upcoming draft, but they do have their second and fourth-round picks. After basing the market price for a rental winger off of Tarasenko, van Riemsdyk and Seeler could cost something like a second-round pick, a fourth-round pick, and a B-level prospect like Yan Kuznetsov which the Flames would be open to trading due to lack of space in the NHL for a few more years on defence.
There are multiple teams the Flames can go one-stop shopping at for their needs. Do you think the Flames can do better than this package deal for van Riemsdyk and Seeler?
You may also like: