The Calgary Flames are looking to upgrade their forward group at the trade deadline. But that won't come for free. Not only will they need to offer a draft pick or more, but they will also have some prospects in play, as most teams want players who are close to making an impact. The Flames likely have just two untouchable prospects – Dustin Wolf and Jakob Pelletier – so everyone else should be in play to help acquire that offensive upgrade.
---
---
Four prospects, in particular, have value and are nearly ready to break into the NHL. Here's a look.
Matthew Phillips
Matthew Phillips is the oldest and desperately needs to be given a chance in the NHL. He is too good to remain in the American Hockey League (AHL) and have his skill wasted, but the Flames haven't made room for him. He got a two-game shot this season and was sent right back to the AHL.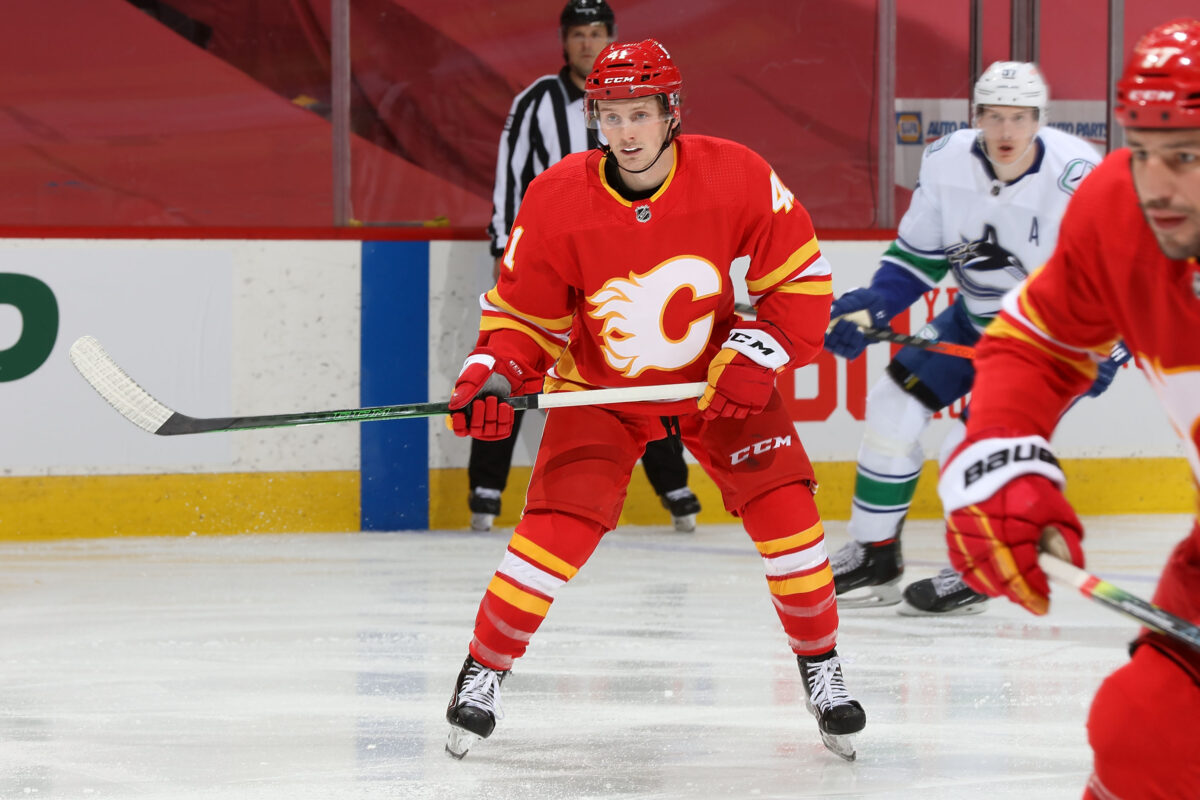 Phillips is sixth in the AHL in points with 46 in 37 games. He also has 24 goals. Though he is a small player, that hasn't stopped him from constantly producing. The 24-year-old is now aging out of being considered a prospect and still projects to be a middle-six player if he gets his shot in the NHL. In five AHL seasons, he's put up numbers that can't be ignored, with 91 goals and 207 points in 236 games. I've said this before, but if the Flames aren't going to use him on their team, he can help them get someone who is.
Jeremie Poirier
Defenceman Jeremie Poirier is having a very good rookie season in the AHL, with 26 points in 41 games. Considering he's just 20 years old and almost made the Flames out of training camp, you could say he's turning out quite well. Drafted in the third round because of questions about his defense, those have since been cleared up, and he hasn't lost any of his offensive tools while rounding out his game.
Related: Flames: 7 Wingers Linked to Team Ahead of 2023 Trade Deadline
---
Latest News & Highlights
---
The Flames will have a tough time fitting Poirier into their lineup with a full defensive unit under contract. He's projected to be a good NHL defenceman, and he's having a good season, so he should be a highly sought-after prospect in a trade and could go a long way at the deadline. The Flames may be reluctant to deal him, but their timetable to win is now.
Emilio Pettersen
The 22-year-old forward prospect, Emilio Pettersen, is should be headed to the NHL in the future. He has consistently improved in the AHL but is stuck behind several better AHL prospects like Phillips, Pelletier, Conor Zary, Walker Duehr, Ben Jones, and Cole Schwindt.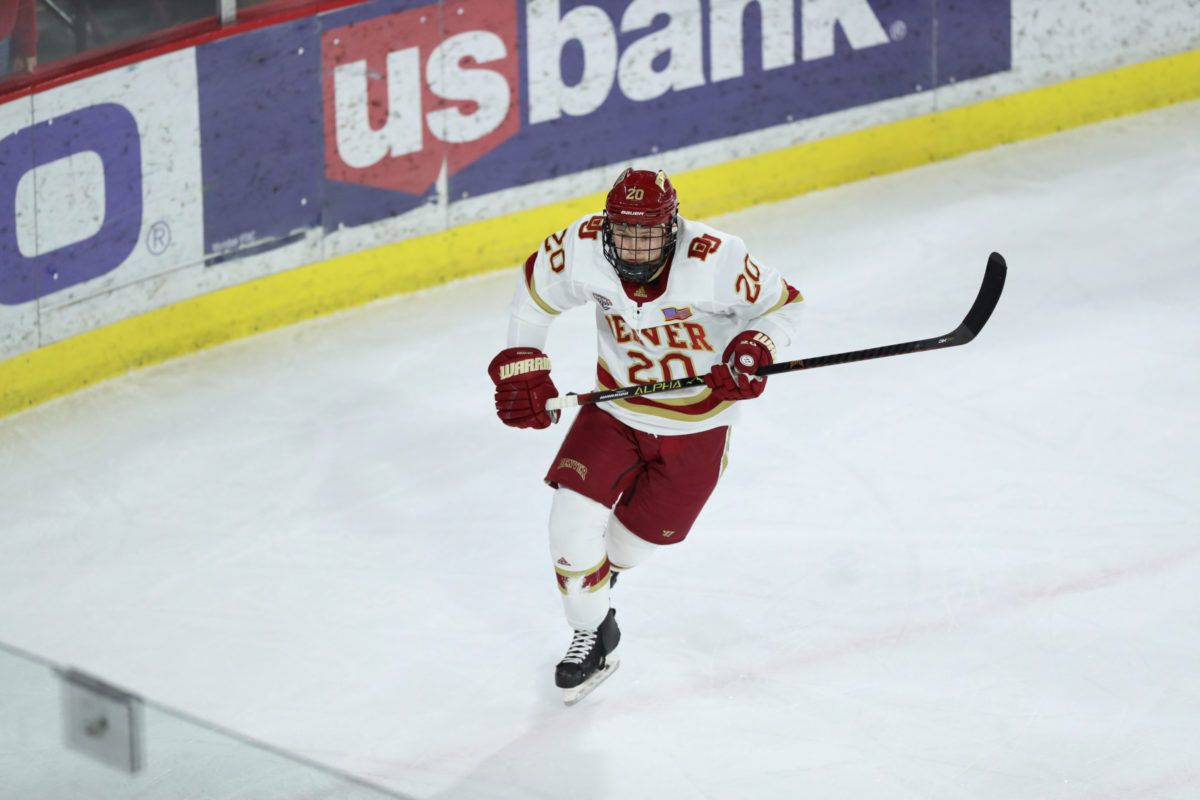 Pettersen is set to double his production from last season, with 11 goals and 29 points in 36 games already. Last season, he finished with 13 goals and 26 points in 59 games. He could be attached in a trade along with a higher draft pick for someone the Flames need. His loss wouldn't make a huge impact on the future of the club but could entice a deal to get done.
Yan Kuznetsov
Yan Kuznetsov is in a similar situation to Poirier, except he has fallen behind without much room to grow into a role in the NHL anytime soon. He was described by Jerome Berube, a director of scouting for HockeyProspect.com, as "a shutdown D, he has the size, skating ability, and mental game to thrive at the pro level as a shutdown/stay-at-home D."
The Flames' 2020 second-round pick has improved a bit offensively and still sits among the top-15 prospects in the organization, but likely won't get his shot for a while. He is another second-tier prospect, like Petterson, who can be used to close a deal.
The Flames are in a fairly good position to be able to add at the trade deadline – with picks, prospects, and cap space. Don't be surprised if any of these names are headed out of town in a month.