Honestly, I really wasn't sure what I was getting myself into.
That was the prevailing thought racing through my head as I departed from my home in Pennsylvania en route to Flint, Michigan. This whole situation with the Flint Firebirds and the handling of their former coach John Gruden was strange on so many levels.
How could this possibly happen, again? The first time was one thing. But to have it replayed out a second time? To me, something is going on in the background that none of us are aware of. How could this situation only relate to the owner's son's playing time? Surely you wouldn't want to risk everything just to see your son play a few more minutes a game, right?
As it turns out, this situation in Flint is much more than just someone's playing time. In his first ever media scrum, the owner's son Hakon Nilson shed some light into the situation.
"In both situations, the issue was not my playing time," Nilson told us.
Of course it wasn't, I'm thinking to myself. His initial statement confirmed what seemed obvious. This situation has more going on than we know at this time. A reporter asked the most obvious follow-up question there is after that. "So what was the issue then?" Nilson's response drives the point home.
"There's a lot of details that I cannot get into at this time," Nilson said.
There you have it. Perhaps owner Rolf Nilson did want to see his son play more. Perhaps that is a tiny part of this story. But by saying you can't get into details at this time, you open a whole new can of worms.
Is this situation some sort of legal matter? Did something happen to one or more of the players that nobody is speaking about? What about the relationship between Hakon Nilson and the rest of his teammates? Hakon was the only Firebirds player that showed up for their morning skate. Perhaps the team is not in support of Hakon. At least according to Hakon, that is not the case.
"My teammates support me," Nilson told us. "I went to the morning skate ready to work. I wanted to see who else would show up."
At no point did he ever tell us that there is tension between him and teammates. This was later confirmed by some Firebirds teammates, who said they do support Hakon.
Knowing this, one would assume that the issue lies squarely on the owner. We then asked Hakon to comment on the league's decision about suspending his father from operations of the team until further notice.
"I support the league's decision in this matter," Hakon said. He was then asked if he was satisfied with the way the league has handled everything, including OHL commissioner David Branch's meeting with the team.
"As I have said, I am satisfied with what the league has done."
#OHL commissioner Branch: #Flint owner Rolf Nilsen signed binding legal document in Nov. to not fire coaches or be involved in hockey ops.

— Frank Seravalli (@frank_seravalli) February 19, 2016
A reporter then asked an interesting question about his relationship with his dad. He actually said that everything with them was fine while adding, "I talked to him this morning. Everything is good."
So there's one side of the story. We talked to a couple of other players about their take on this situation. First up was Ryan Moore, who opened the scoring in Thursday's game. Moore drove home the point of just how close this team really is.
"This is the closest I've ever been with anyone," Moore said. "I think (the players) are handling this whole situation very well. We came to play today, even though the score didn't show it. At the end of the day, I'm proud of the guys for bouncing back the way we did."
Moore also told us what the team wanted to hear from the commissioner during the meeting.
"We wanted to hear that we were in good hands. We thought the first time that the situation was dealt with. I guess it wasn't."
I then asked if he was satisfied with what the commissioner did.
"I believe so, yes."
We now knew the team was together. But what about the fans? Some reports were out that said the fans would boycott due to the actions of the owner. We asked 2016 draft-eligible Will Bitten for his take on the fans.
"We are really proud of the fans for their support," Bitten said. "They are some of the best fans in the league. We understand a lot is going on and we are grateful for their continued support."
Media scrum following the game tonight. pic.twitter.com/KvLrlK9gbM

— Dominic Hennig (@DominicHennig) February 19, 2016
Attendance was certainly something I was watching for. Per their communications director Dominic Hennig, the Firebirds have averaged around 3,100 in a 4,000 seat arena.
Thursday's attendance was just 1,929. It seemed like there was a lot less than that there. Perhaps they gave the season ticket total and not the real body count. Not sure. But the place was quiet all game long. The in-arena host on several occasions had to motivate the fans. It would take 2-3 tries just to get some noise.
Consider too that the Erie Otters were in town, juniors' No. 1 ranked team. Teams normally get a spike in attendance when that kind of team is in town. Nope, not on this night. A drop of over 1,200 fans from their usual average. That says fans have some trust issues. Who could blame them at this point? There were many questions with few answers. Some were even asking if the team would get relocated.
There's work that needs done on that front. It was a Thursday night as well, so perhaps a non-weekend day was part of the reason. Saturday night will tell us if that was the case or not. The London Knights are in Flint on Saturday night. Now that the fans have had some time to digest this latest situation, maybe more fans come out, knowing the team is staying put at this time? We'll see.
Being There Was Surreal
I've been to several arenas in the OHL, AHL and NHL. I've never been in a city like Flint that had a more surreal feel to it. It started from the moment I arrived at the arena.
The way the arena works in Flint, you enter through their main doors into a wide-open concourse. You can get access to the lower bowl, as well as the elevator leading to the press box all from this same concourse. When I arrived, I noticed a local sports reporter pacing around the concourse. I started chatting with him about the situation. Then he said something to me that was quite interesting.
Apparently, he got to the arena around 11 am. The only thing going on in the concourse was fans coming in and buying tickets. But he told me that the team told him that he could only stay in the main concourse. He couldn't go upstairs to press row, or any place else. He was specifically instructed to stay in the concourse, which he did. But that too opens up many more questions. Why is everything so secretive? Are they hiding something big from us? We didn't even know who was coaching yet.
Assistant General Manager, Joe Stefan and former Plymouth Whaler Pat Peake will be on the bench for the Firebirds tonight.

— Flint Firebirds (@FlintFirebirds) February 18, 2016
All we could do is wonder what was really going on. Would they even make the players available to us? Normally in the OHL, media has access to the players and coaches up until 90 minutes before faceoff. So if the team started at 7 pm, we could talk to them until 5:30 pm.
Thursday was different, however. Word came out that Branch was meeting with the Firebirds at 5 pm. Well, there went that idea of talking to the players. Even some of the other media there, including those from TSN, were wondering why player access was so restrictive. The whole situation just screamed more going on than what we are led to believe.
Turns out the team didn't arrive to the arena until after 5:30 pm. The meeting happened away from the arena, likely so they didn't have to deal with the pressure of the media. Regardless, as game time approached, we were left with more questions than answers.
Even after the postgame media scrum, we are left with more questions than answers. Don't think this situation is over by any means. From a player perspective, they seem stronger than ever. Now that the league has stepped in and assured the Firebirds that they have their best interest, the team will go out and play games.
The OHL has hired an independent consultant to investigate the flint situation.

— Shawn McKenzie (@ShawnMcKenzieSN) February 19, 2016
But what is going on with the owner? The league has hired an independent consultant to investigate the happenings in Flint. The question we need to ask ourselves is, "What's next?" Branch admitted as much in an interview with the media after the meeting with the players took place.
Branch "There's things that quite frankly are starting to come to surface for us to consider. Things that will undoubtedly be coming out"

— Shawn McKenzie (@ShawnMcKenzieSN) February 19, 2016
Kudos to the league for taking a proactive approach to this situation. Things like this are a black mark to a league otherwise known for excellence in developing hockey players. Hopefully this is the last time we have this kind of situation with an owner of a team. It's of the utmost importance that the players are taken care of in every way they can. Clearly this owner had his own intentions, and it caught up to him. What happens next? Stay tuned. We are all going to find out soon.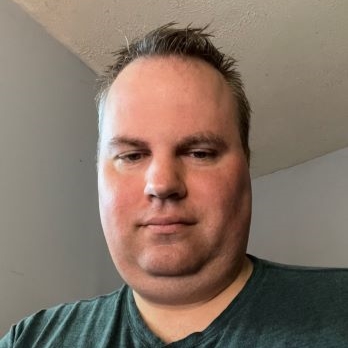 I am a fully credentialed writer who covers the Columbus Blue Jackets, Cleveland Monsters and Erie Otters as well as the Ontario Hockey League and NHL Draft. The 2022-23 season will mark nine seasons with the Hockey Writers. I am also the site's Credentials Manager. Please take note of the updated Twitter handle: @mark_scheig.