The NHL is a business. Hockey is a game loved by many, and as fans, we often forget how much more goes into success than what we see on a night-to-night basis. Coaches and players are the ones we accredit wins and losses to, but it's the behind scenes work that allows them to play every night. If a team is to have on-ice success, they must first succeed in off-ice decisions, a responsibility that falls on the league's general managers. The GM's are never forgotten, but more often than not, it is their flaws that are highlighted rather than their feats.
Throughout the Florida Panthers' ups and downs in the past several seasons, if there is one thing for certain, it is that Florida's management has set the organization up for long-term success. Eventually, the pieces will come together and they will become a force in the NHL. The Panthers have some of the best, if not the best, young talent in the league and have locked up all of their core players for surprisingly affordable prices. Based on their current roster, and the market value of comparable players, what Florida has accomplished in regards to contracts is extraordinary.
Core Players Locked Up
The trio of Aleksander Barkov, Jonathan Huberdeau and Vincent Trocheck is one of the most prolific and well-rounded top-three forwards in the NHL and Florida has locked up all three to long-term contracts for a combined $16.55 million per season.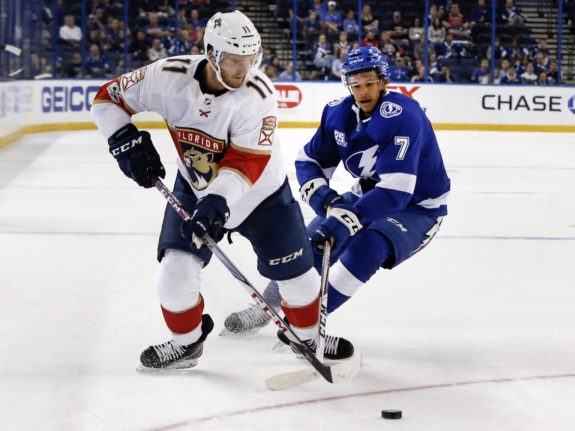 Barkov and Huberdeau make $5.9 million per season and are signed through the 2021-22 and 2022-23 season, respectively. Trocheck, who has turned into one of the best two-way centers in the NHL, has a $4.75 million cap hit and is signed through 2021-22.
Panthers' Stars Producing at Stellar Rate
While the 80 to 100-point players will often make the most money, the value of a well-rounded forward continues to increase. Including Huberdeau, the Panthers' top three forwards have combined for 196 points in 200 games, good for 0.98 points per game (P/PG) . With 15 games left to play, all three should surpass 70 points with a chance at hitting the 80-point plateau. Their consistent production level would typically cost teams far more than Florida was able to sign them for.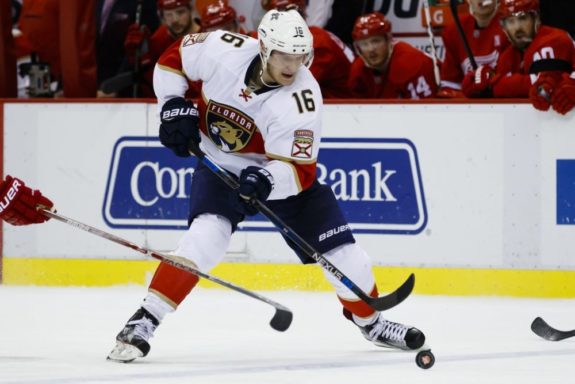 Take the Boston Bruins for example. Their top line of Brad Marchand, Patrice Bergeron and David Pastrnak is considered by many to be the best line in the NHL. On the season, they have combined for 194 points in 177 games, or 1.09 P/PG. Although still not terrible, their combined cost comes in at $19.66 million per season which is $3.11 million more than the Panthers' combined cost of their most valuable forwards.
Beating the Market Value
Boston's players may produce at a higher rate, but to save $3.11 million per year for a difference of only 0.11 P/PG leaves room for other signings. Paying their best players at prices below market value, left cap space for nearly all of the contract of Florida's next best forward, Evgenii Dadonov. Dadonov, who signed for $4 million per season through 2020-21, has 52 points in 59 games, good for fourth on the team. Meanwhile, their fellow Floridian organization, the Tampa Bay Lightning, signed Alex Killorn to a long-term contract worth $4.45 million per season. Killorn currently has 41 points, a respectable number, but one that speaks to the return on investment the Panthers are getting from their best players.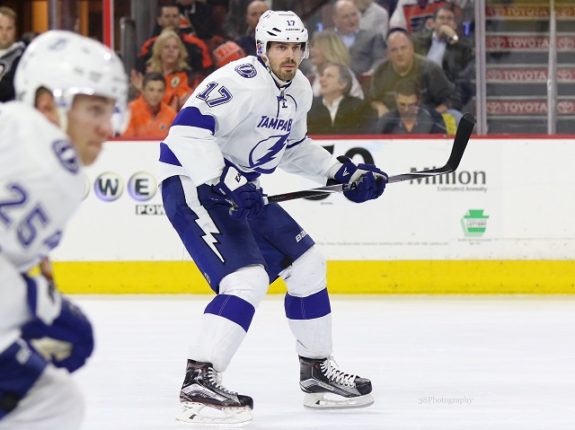 Killorn and Boston's trio are merely two examples that demonstrate the success Florida has had in their contract negotiations. Others include the Pittsburgh Penguins' Patric Hornqvist, whose recent extension has a cap hit of $5.3 million (36 points), the Nashville Predators' Nick Bonino $4.1 million (21 points), the Chicago Blackhawks' Artem Anisimov $4.55 million (28 points), and the New York Islanders' Andrew Ladd $ 5.5 million (22 points), the list goes on and on.
What Are They Worth?
Based on the aforementioned contracts, and others around the league, the production of a $4 million forward is in the 30-40 point neighborhood while a $7 million forward should average 70-80 points per season. By seasons end, barring injury, Dadonov will more than likely have reached 60 points, putting his market value closer to $6 million. Huberdeau and Trocheck should reach 70 points while Barkov may even reach the 80-point mark, putting all three of their values between $7-$8 million.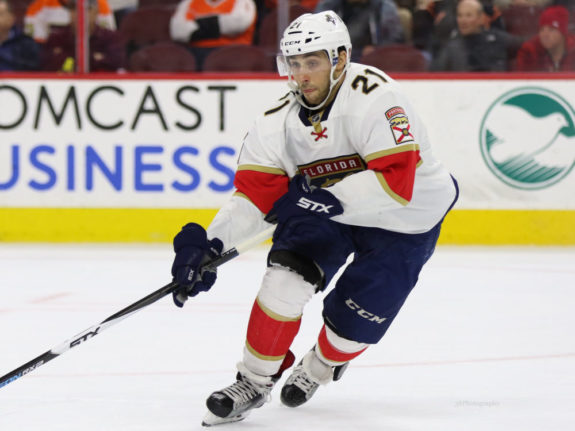 Since all four of Florida's young stars are having career seasons, it's fair to wonder whether or not they would sign the same deal if negotiations were to start over. When they signed, each player agreed to terms that spoke to their value at the time, and while it's impossible to know for sure how things will pan out, Florida's confidence in their young players has built the foundation for the future.
Florida's Investments Paying Dividends
Around the league, every team has good contracts and every team has bad ones (Radim Vrbata made $2.5 million in Florida this season). For the Panthers, if there is one thing the they have consistently excelled in, it is the business aspect. It's a piece of the league that gets overlooked, but without smart decisions in the front office, nothing a team does on the ice would matter.
People often use the phrase "you get what you pay for" and more often than not it applies. However, thanks to the development of their talented youth, the Panthers are getting far more than what they paid for.