As we begin the second half of the 2017-18 National Hockey League season, the Florida Panthers sit seven points out of a playoff spot, with five teams standing in their way of the postseason. Despite a tremendous top line and strong play at the centre position, the Panthers struggle to score goals (tied for 24th in the league) and suffer from a general lack of depth throughout the lineup.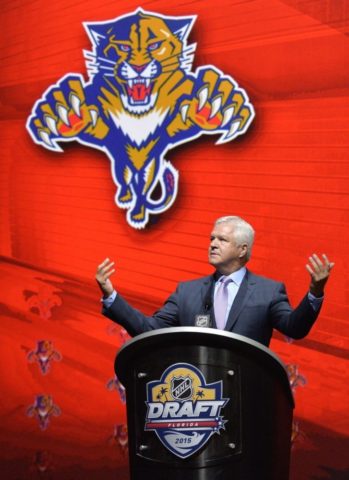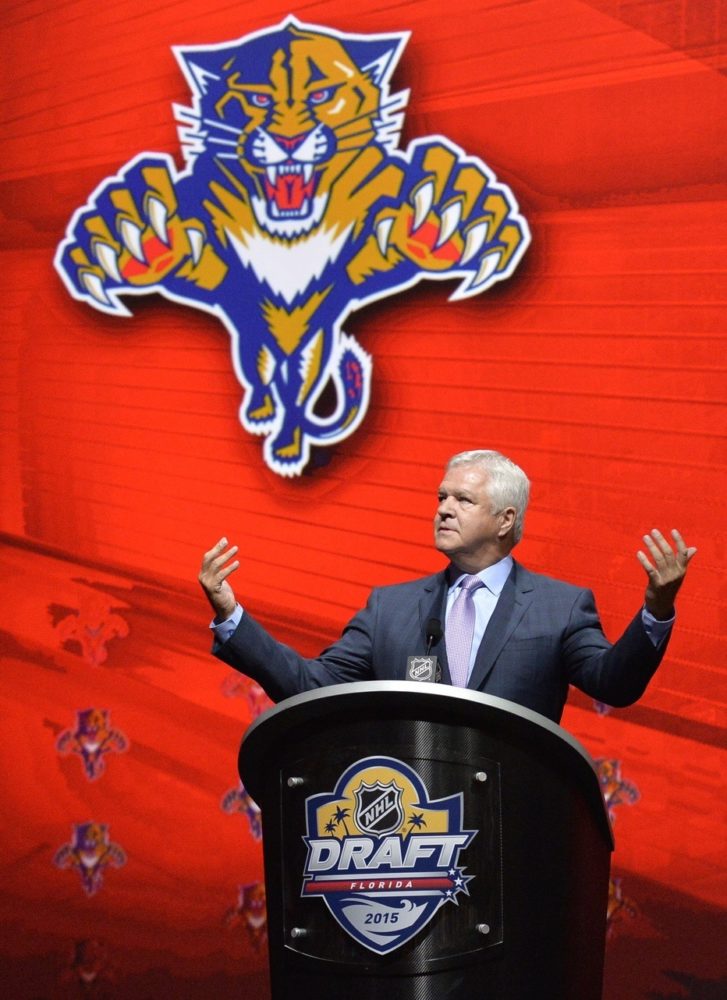 While the blame for the Panthers' struggles can be laid squarely at the feet of general manager Dale Tallon, it's not as though each and every player he's let go of has torn things up.
Reilly Smith and Jonathan Marchessault hurt, for sure. But both Jaromir Jagr and Jussi Jokinen are having very poor seasons, and Tallon looks to have correctly anticipated the continuation of their respective declines in production that began last year.
Plus, it's not as though he didn't try to replace the players he lost. Evgenii Dadonov was signed out of the Kontinental Hockey League, and has been the perfect complement to Barkov and Huberdeau up front (though he has struggled considerably since returning from a shoulder injury).
However, the rest of the players Tallon brought in (or called up) to replace the departed talent have not been up to the task, particularly his two other major offseason acquisitions: Jamie McGinn and Radim Vrbata.
Jamie McGinn
McGinn arrived in South Florida from the Arizona Coyotes in exchange for all-purpose defenseman Jason Demers, a deal that was mystifying at the time and is no less so today.
McGinn is a satisfying hockey player, that much is without question. He's quick, he's powerful, he hits, he crashes and bangs… And he'd be a great fit on many fourth (third, in a pinch) lines across the league. However, he simply hasn't shown the finish expected of a guy making over $3 million dollars, especially one who sees time on the power play.
McGinn has just 13 points thus far, exactly the same as Demers. When your second-biggest offseason acquisition can't outscore a defenseman on the Coyotes, either your team is already perfect or you've royally screwed up.
In this case, it's the latter.
Demers has put up respectable numbers playing on the embarrassingly bad Coyotes and, while not flashy, would have been a calming, solidifying presence on the often-chaotic Panthers back end.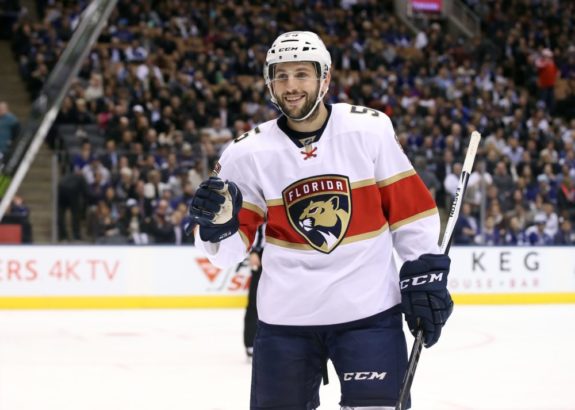 Instead, McGinn is being put in an unfair position and under enormous amounts of pressure, as he is expected to provide consistent offense to a goal-starved team, even though that's never really been his game.
As much as Tallon might not like to admit it, you can't grit and jam and character your way to victory.
Radim Vrbata
The curious case of Radim Vrbata is much more frustrating than that of McGinn. With McGinn, a reliable second-pairing defenseman was traded for a grinding forward – that's just a bad trade. But everyone, myself included, thought Vrbata would be a slam dunk.
Vrbata has been a reliable secondary scorer throughout his career, hitting 20 goals six times and registering 40-plus points on eight occasions (you can add one more to each tally if you pro-rate his lockout-shortened 2012-13). After a disappointing 2015-16 with the Vancouver Canucks (13 goals and 27 points in 63 games), Vrbata bounced back in a big way last season with the Coyotes, leading the team with 20 goals and 55 points. With the vacancies created during Florida's offseason, much was expected of the 36-year-old.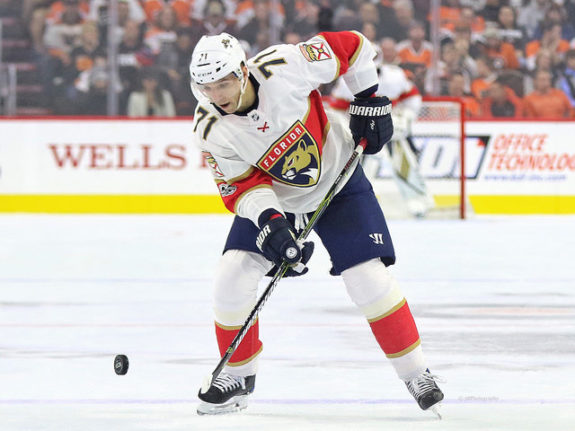 However, Vrbata has looked slow and out-of-place with the Panthers, tending to stick to the outside and take low-percentage shots. He's tallied a mere four goals thus far – three of which came in one game – to go with eight assists. The veteran was even a healthy scratch at one point (Dec. 12 against the Chicago Blackhawks).
It hasn't been an easy season on the health front, either. Vrbata was out five games early in the campaign after taking a puck to the face, and hasn't played since Dec. 23 while he's been battling an illness.
Vrbata just hasn't been a good fit in South Florida; his ice time is way down (nearly four minutes less per game than in Arizona) and he's averaging a full shot per game less than is his custom. A career-low 6.1 percent shooting percentage suggests some bad luck but, as mentioned, he hasn't exactly been putting himself in positions to succeed.
I still think Vrbata can be an effective NHLer in the right situation, even if this is his last season. I just don't think the Cats' fast, up-tempo style of play is the best fit for him. Regardless, again, it seems too much pressure was placed on a player who lacks the capability to live up to it.
Help Is on the Way for the Florida Panthers
To summarise: it's not all Dale Tallon's fault, but it's mostly Dale Tallon's fault.
Help is on the way with the likes of Owen Tippett (currently ripping up the Ontario Hockey League) and Henrik Borgstrom (currently ripping up the National Collegiate Athletic Association), among others.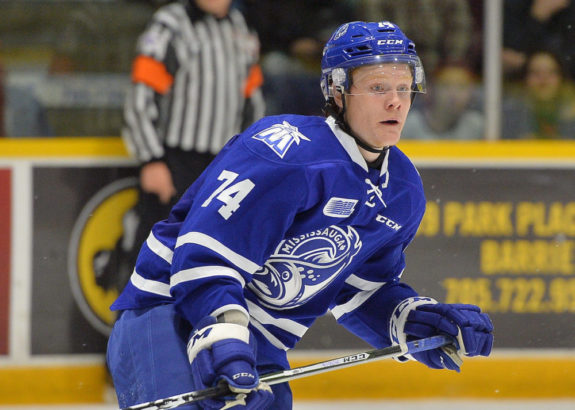 However, after breaking out in 2015-16, the Panthers have failed to make the most of the window of opportunity gifted to them by their young stable of talent. Even if the team is eventually filled out with more talented, capable players, said window to win will be significantly smaller than it should have been.
Time will tell if player transactions and prospect development can salvage the potential of the Panthers' exceptional core, or if the process will yield yet another lost generation of South Florida talent.
Peter Ferrell covers the Florida Panthers and Toronto Maple Leafs, with a side of jersey and logo (over)analysis, for The Hockey Writers.