During any given home game for the Florida Panthers, there is a higher chance that the visiting team has more supporters than the team with a palm tree patch on their sleeves.
If you listen to the local radio shows, the consensus is that the Panthers need sustained winning to attract more fans to their base. And, although attendance is up over last season when the Panthers set all types of NHL records and were able to get a first round win – for the first time in a very long time – there is something more afoot than that obvious talking point.
Announced attendance hovers at 85 percent of capacity but that is paid and if you are at a Panthers game it is easy to believe that only a third of the seats are occupied. The front office strategically schedules Canadian teams over the December break to sell more tickets for the snowbird crowd. So when the Toronto Maple Leafs or any other Original Six team comes to town, more than half of the crowd goes nuts when the other team scores.
"It's disheartening to have to watch many other fans from opposing teams cheer and be loud for their team while playing in our home arena," said Lester Martin, a diehard Panthers fan with a Venezuelan background, who drives over 50 minutes from Hialeah Gardens to see his team play half a dozen times a season.
The Panthers Have Become a Major Hockey Operation
Florida is a state with no income tax. Warm weather and interesting sightseeing – especially down on Lincoln Road around Halloween time. The southernmost NHL city just hosted the All-Star Game, which saw one of their star players, Matthew Tkachuk, lead the Atlantic Division to victory. This is a major hockey destination even if it is a small market team.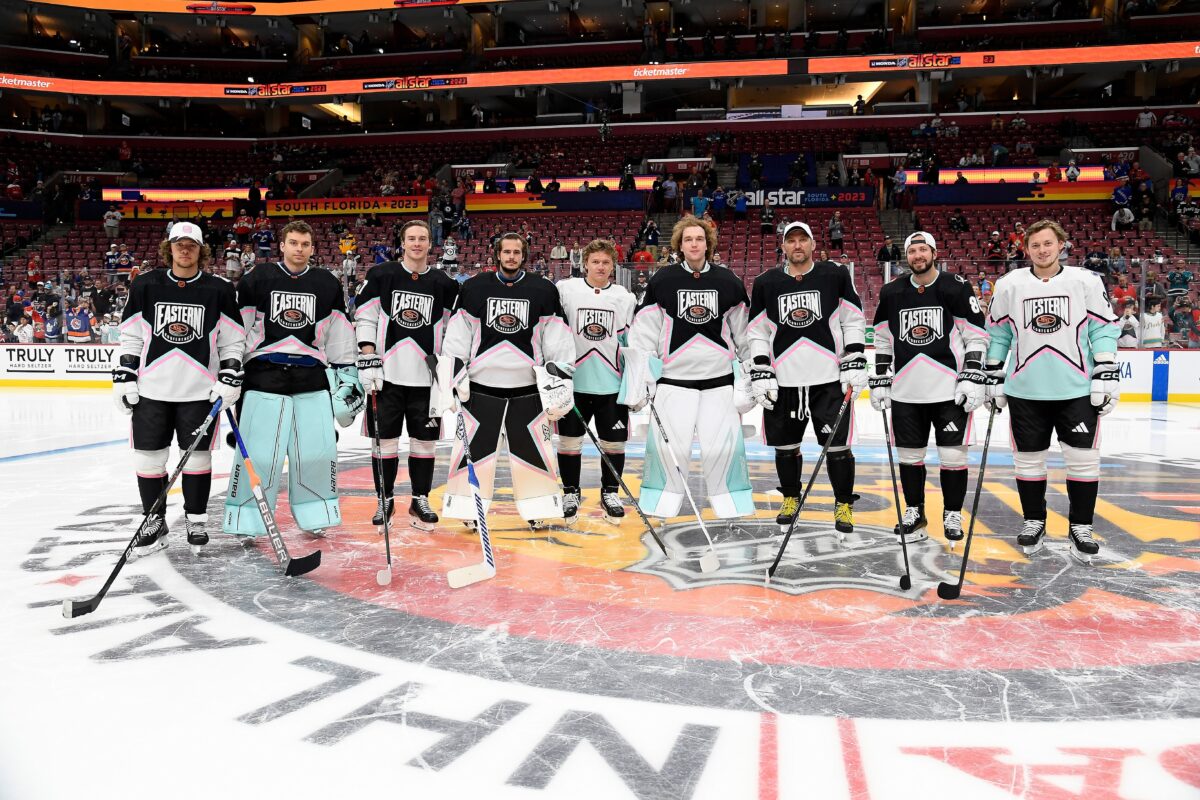 There is also some nice history with the team that broke into the league during the 1992-93 campaign. A Stanley Cup appearance complete with the Detroit Red Wings equivalent of the octopus – plastic rats thrown onto the ice for every goal, win, big save, etc. Extremely fitting for a team located close to Boca Raton.
Related: Panthers' Duclair Brings Speed and Hope in Return
---
Latest News & Highlights
---
No, the problem is not a lack of winning or the climate or a desire to come down to the Sunshine State. Former Panthers captain and franchise gem Roberto Luongo, plus speedster Pavel Bure, made their way happily down to Miami. In fact, a long list of veterans in the twilight of their careers have "retired" in the Florida sun for a chance to win a Cup and to help younger players develop.
The issue is that they ended up in Sunrise, Florida. A suburb.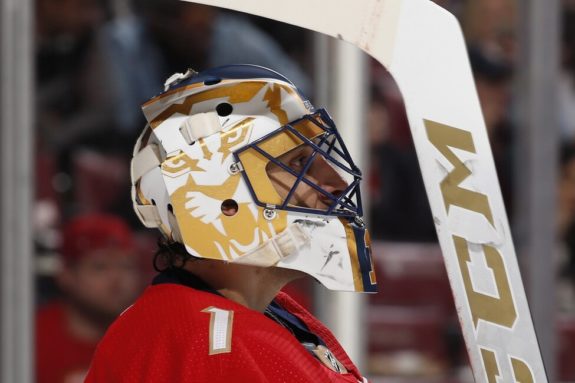 The distance to Sunrise for many South Floridians is quite far.
"The local traffic through Dade and Broward counties takes me almost as long to drive roundtrip than time to watch the game, including overtime," said Edward Gersh, a lifelong New York Islanders fan, whose son Bradley plays in the Panthers youth league. "So if I am traveling to the game with my kids, it's a five to six-hour commitment and that's really challenging, especially on a weekday."
The closest activity with passable action is Sawgrass Mills Mall, an outlet center in the shape of a large alligator. A tough place to find parking and an easy place to get lost. It is almost impossible to find the exit to your car after a day of shopping. FLA Live Arena basically borders on the Everglades. A swamp marshland with wildlife habitat and no signs of human life other than tour guides who offer airboat adventures.
Sunrise is Too Far Away for a Hockey Arena
Moreover, even though NHL players voted FLA Live Arena as the rink with the worst ice, the venue is not a bad place to watch a professional ice hockey game. It's that the arena is 30 miles away from the downtown core and 12 miles west of Fort Lauderdale. It might be rent controlled, but it is not a prime location to drive out the number of fans needed to properly support this team.
It may always be a Miami Dolphins town, but good luck converting football fans to hockey fans when people need to drive over an hour to see a home game. Also, the team doubled prices from pre-COVID and charges $20 (plus) to park. Maybe the team should provide free party bus shuttles from different areas of Miami or offer extremely low ticket prices for upper-deck seats. The Toronto Blue Jays used to offer $2 nosebleed tickets and it went a long way to fill up an empty Rogers Center.
Who knows? Once South Florida fans get a feel for the speed and tenacity of this Panthers team up close, they might even drive anywhere to watch this team – even as far as Tampa, where the Lightning play at Amalie Arena, located in the heart of downtown. The Panthers might do well to emulate their rivals with a strategically placed arena in Miami to achieve some long-term success as a franchise.
---
---