Team USA won the first-ever Women's Hockey Olympic Gold Medal in 1998. Led by captain Cammi Granato, they beat their bitter rivals, Team Canada, to make history and change the face of Women's hockey, not only for the US but the world.
The rivalry was already established, and Canada had got the best of Team USA. However, this was the first time they'd face off on the most prominent international stage; for Olympic Gold.
Granato, Bye, Ruggiero & Mleczko Lead the Charge
Granato, a USA hockey legend, led the way in both victories over Canada in the 1998 Nagano Winter Olympics. However, several other contributors made it all possible. The captain was tied for the team lead with eight points, along with Karyn Bye, Katie King, and Gretchen Ulion.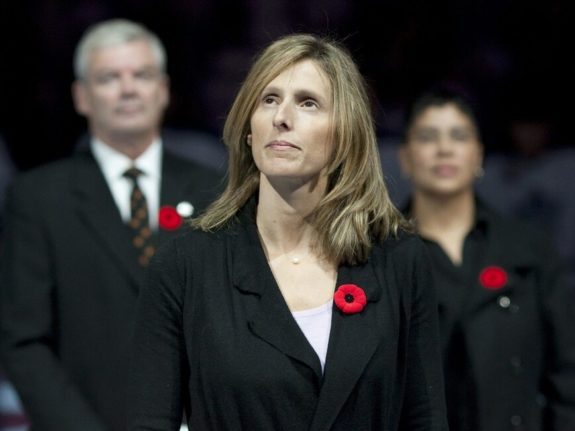 The US women were a perfect 6-0-0 in the tournament and outscored their opponents 36-8. The turning point of the event and women's hockey was the final round-robin game against the Canadians. Both teams had already qualified for the gold medal game, and the contest technically meant nothing. However, the teams, who had already developed a rivalry in several tournaments over the years, would say otherwise. That game was just a few days before the final match, and the result was paramount.
AJ Mleczko, a forward from Nantucket, MA., said, "Every single game we played against Canada mattered deeply to us. We could play on a pond in the middle of nowhere, and it would be heated and competitive and fierce, and this was no exception."
The score was tied 1-1 after two periods, setting the stage for an epic third. Team Canada raced out to a 4-1 lead in the first five minutes. Then, Team USA head coach Ben Smith called a timeout and, according to Mleczko, said, 'You win this game, and you have a dollar — you got a bag of doughnuts.' She said, "We all, of course, looked at each other — it's such a typical Ben Smith-ism. So, it became sort of a rallying cry, right? Bag of doughnuts!" A rallying cry that worked wonders.
Laurie Baker scored 72 seconds after the timeout, and Granato scored a few minutes later. Then, Jenny Schmidgall tied the score about a minute and a half after Granato's tally. Twenty-three seconds later, Tricia Dunn notched the go-ahead goal while Angela Ruggiero and the rest of Team USA's defense tightened up and gave them a chance to complete the comeback. Lisa Brown-Miller and Baker added insurance goals for a 7-4 victory.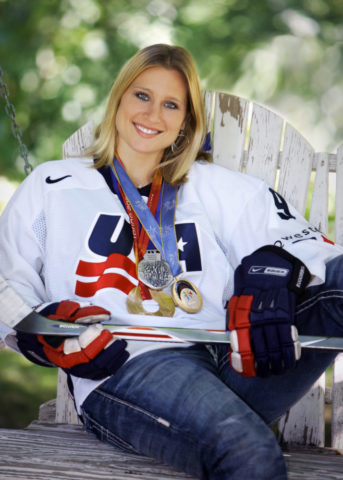 Granato said, "It was crazy. Every line was involved. Pucks were going in for us. If we just beat that team in that many minutes, like, we can beat them. They're beatable, and they were flustered." She said, "I think that's where it felt like a pivotal change. It was subtle, but it was pivotal."
Related: United States & Canada Women's Olympic Hockey Rivalry Revisited
---
Latest News & Highlights
---
Mleczko said, "We go in three days later on Feb. 17, 1998, and everybody in that locker room had just a complete and utter and deep-seated belief that we were going to win the gold medal. That's what changed on Feb. 14. It changed the culture, the mentality."
USA Secures Gold, Changes Women's Hockey
Three days after the locker room-changing comeback against their bitter rivals, Team USA had a 2-0 third-period lead against the Canadians; however, Team Canada pulled to within one with four minutes remaining, but Sandra Whyte came up with the empty-net goal that etched the '98 team in history.
Bye had this to say about the historical moment, "I still have a visual of Sandra Whyte scoring that open-net goal and of jumping on top of the goalie, and of seeing the gold medals come out."
Smith said, "After that timeout, over the next three and half periods that these two teams battled, there were 10 goals scored, and USA scored nine of them with eight different players." He said he's still awed by the accomplishments of that team.
When the entire 1998 team was inducted into the U.S. Olympic & Paralympic Hall of Fame, Bye said, "It was such a fun rivalry. Did it get nasty at times? Sure it did. Was there trash talk on the ice? Sure there was. But we stepped on that ice and wanted nothing but to beat them every single time."
Granato added, "Going into those Olympic Games, we had to get over a psychological hurdle. Canada had dominated us for so many years when it came to the big tournaments."
1998 Olympic Aftermath
When the 1998 Olympics took place, there were around 27,000 registered female players in the US. Twenty years later, there were approximately 82,000. Granato, the sister of ex-NHLer Tony, who's now coaching the Univesity of Wisconsin Badgers, and Don, who coaches the Buffalo Sabres, first saw a change when she hosted a hockey camp in Chicago, near her hometown of Downers Grove, IL.
More than one hundred girls from across the US had gathered to learn to play hockey together. "It was wild to see," Granato said. "That day for me was like, I can't believe this whole lobby, all the ice sheets, are filled with women.' I'd played with boys my whole [childhood]. I never saw another girl, other than maybe one exhibition game, until I was 18 and went to Providence [College]." The 2008 US Hockey Hall of Fame and 2010 Hockey Hall of Fame inductee said, "That's when it hit me. We made an impact. People watched and they're inspired."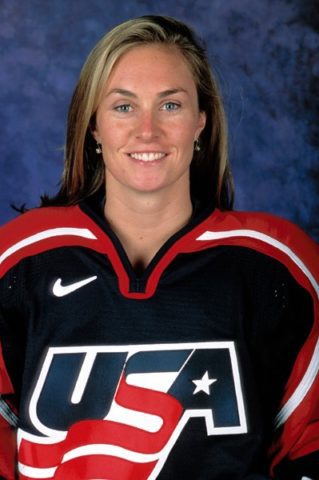 Not only did Granato and her teammates help pave the way for women to play the game, but they also helped forge a path for women in their post-playing careers. After a television broadcasting stint, she became the first-ever woman to scout for an NHL franchise (Seattle Kraken) in 2019. In Feb. 2022, Jim Rutherford, Vancouver Canucks president of hockey operations, hired her as assistant general manager (AGM).
Nowadays, we see more and more women in NHL broadcasting as well as being involved with player personnel. Mleczko currently works for the NHL on ESPN and MSG Networks. Previously she worked for the NHL on NBC.
Granato and her '98 Olympic teammates also helped pave the way for Jessica Campbell, a former college and professional player, who was recently hired as a New York Rangers' player development camp coach. She is the first woman to hold that title for the esteemed franchise.
The list is long of girls and women that the historic '98 Team USA squad inspired, and 25 years later, the list continues to grow.