In what could be his last chance, Philadelphia Flyers defenseman Shayne Gostisbehere has a great deal to prove during the 2020-21 season. Entering his sixth full season with the Flyers, Gostisbehere had been a solid defensive option for the Flyers but has recently fallen off tremendously.
After suffering multiple injuries over the last two seasons, Gostisbhere's lack of production and frustration was a direct result of a nagging knee injury that changed the defenseman's outlook on the game of hockey. Prior to the season's start, Flyers head coach Alain Vigneault and Gostisbehere sat down to discuss season goals and expectations.

Tough Decisions Ahead
"He's got to prove himself obviously. I think for the first time since I've been here, he's 100% healthy, which is a real positive for him. He's coming in here with a really good attitude. Obviously, no exhibition games, but we're paying a lot of attention to the scrimmages. We've got that intrasquad game on the 10th. We'll see what happens, how well he plays, and how well he can help contribute to us winning some games," said Vigneault in a recent interview.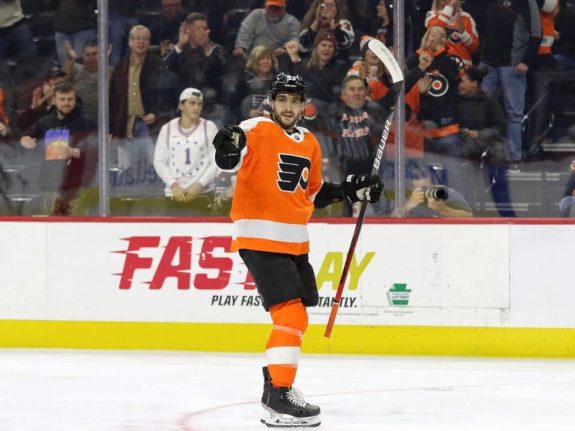 Vigneault has some tough decisions to make before the season starts as there are only seven spots available on the back end. Ivan Provorov, Travis Sanheim, and Phil Myers are guaranteed roster sports, but Gostisbehere, Erik Gustafsson, Robert Hagg, and Justin Braun competing for the three other spots. Matt Niskanen retired during the offseason after spending one season with the Flyers which makes the decision that much more difficult.
"Are we going to keep seven? Are we going to keep eight?" Vigneault asked. "What are we going to do with eighth or ninth? Are they going in the taxi squads or if they are younger players, are they better off going into the American League? Those are all the things that are going to go into our decision-making. At the end of the day, we're working on keeping the best seven, eight guys that are here at camp for the start of the season."
Gostisbehere's Injuries Turned into Optimism
After suffering a knee injury that hindered his ability to perform to his fullest expectation last season, Gostisbehere was left frustrated with his play over the course of the season. (from 'Can walking trade rumor Shayne Gostisbehere skate into the Flyers' defensive plans?,' Philadelphia Inquirer, 01/05/2021) Following the season, rumors swirled that the Flyers were going to part ways with Gostisbehere near the Draft, but that did not happen.
"I'm getting pretty used to it now," Gostisbehere said in reference to the trade rumors. "It's been a couple of seasons now. Obviously, I pay attention to it because it's my life and I've built a life here in Philly. It's definitely not the best when you hear your name in trade rumors, but nothing happened, and I am happy to be here and help my team do the best."
Prior to the completion of last season, Gostisbehere underwent arthroscopic surgery on both knees, which lead to a lackluster season. Due to the COVID-19 shutdown of the season, Gostisbehere was able to come back healthy, but not at the same level he once was.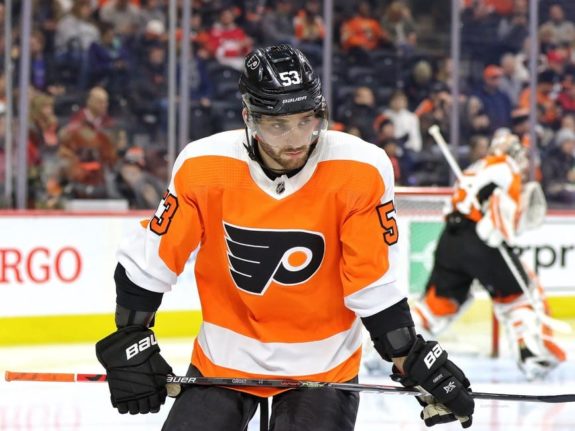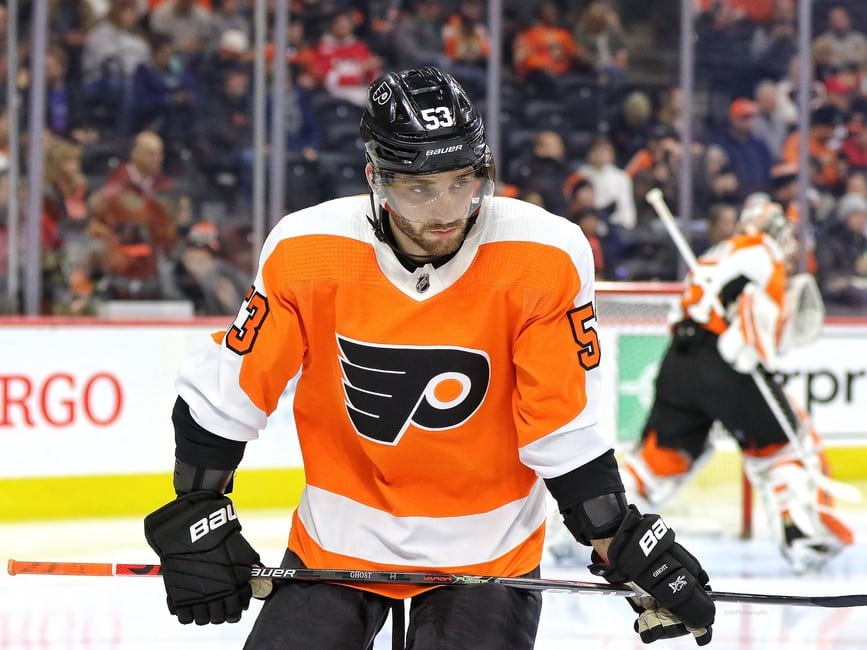 "I was just trying to get healthy and back to the player, I used to be," Gostisbehere said. "Obviously, I felt not 100%, so for myself, I had a lot to worry about. The best I could do was worry about what was in my control, and that was getting healthy and being back to having that ability to be a good player again."
Almost a full year since his surgery, Gostisbehere is battling for one of the last roster spots in training camps after recovering during the break. During the offseason, Ghost, as he is known by the Flyers coaches and players, focused on getting better both on and off the ice.
"I'm in a very good place mentally because I am healthy," he said. "That goes a long way with my play. I don't have to worry about certain movements on the ice where maybe it will hurt or not. I just worry about the game itself. When you're healthy, it's a lot easier on the mind when you're out there."
While the final decision is in the hands of the Flyers coaching staff, Gostisbhere is going to continue working hard to prove why he deserves a spot on the roster. He is hoping to be able to show some of the same talents he had during his rookie campaign, 17 goals, 46 points in 64 games, but only time will tell what he is going to be capable of once again.
---
---