Tobias Rieder's time in Calgary as a Flame was short — just one season — but his impact on their penalty kill was immense, so his missing presence is felt now that he is no longer with the team. Their penalty killing percentage last season finished at 82.14%, while their penalty-kill unit scored six goals of their own, with one of those tallies belonging to Rieder. The Flames have yet to register a shorthanded goal this season, while their penalty kill is now operating at 77.05%.
Rieder was brought into the Flames' organization via a professional tryout in September 2019, after going 67 games without scoring a goal, and adding 11 assists with the Edmonton Oilers the campaign before. Determined to turn his career around just three hours south from where things went terribly wrong, he made the most of his tryout and ended up calling his old assistant boss in Arizona, Brad Treliving, his new boss in Calgary. (From 'Tobias Rieder looking for fresh start with Flames,' Calgary Sun, 09/23/19)
After Rieder was a vital part of the Flames, scoring four goals, and adding six assists through 55 games in the 2019-20 regular season, then adding three goals and two assists in 10 playoff games the same season, he signed a one-year deal with the Buffalo Sabres worth $700,000 in the offseason. Based upon Rieder's recent success with his new club, now is a good time to discuss the player at hand.
Early Success
Following four goals all last season with the Flames, Rieder already has three goals in just 14 games with the Sabres. His one season with the Flames was a make-or-break opportunity, because had he not been a positive contributor for the Flames, he may have had a tough time seeking future employment in the NHL. I couldn't be happier to see that he has continued that upward trajectory that began with the Flames. He has seen his minutes increase as a result, too, and despite not having any shorthanded markers as a Sabre, their penalty kill sits at 77.42%.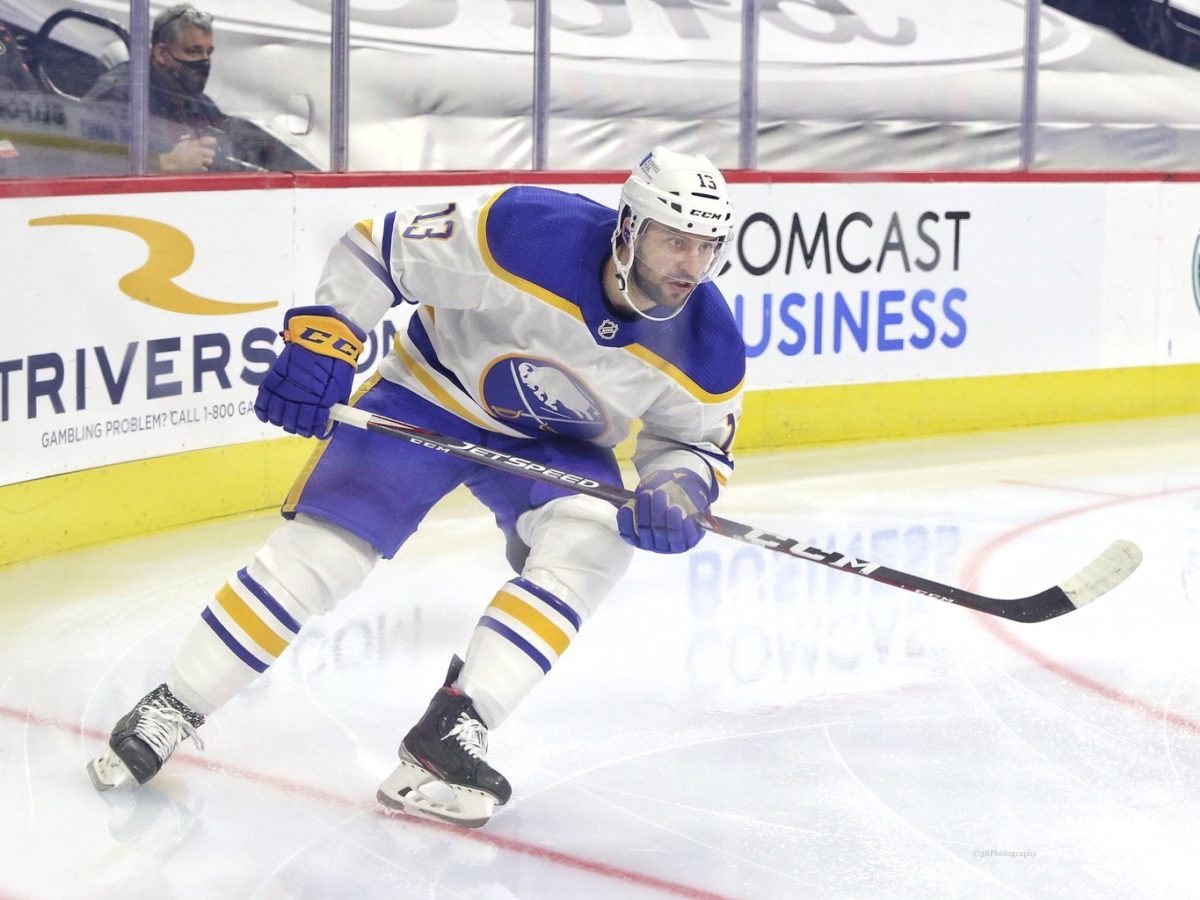 With the Flames, Rieder would earn roughly 11:05 of playing time per game, but with the Sabres, he's received a promotion for his early contributions, and is seeing about 12:59 of ice time now. He's shooting the puck a lot more, too, as his shooting percentage went from 5.2% with the Flames, to 15.8% with the Sabres. Blocking shots was also part of his routine in Calgary, and as a penalty-killing specialist, he's already on pace to break last season's total.
Through his first 14 games in Buffalo, he's blocked 10 shots, while through 55 games as a Flame, he blocked 26 shots. Rieder is a prime example of a player who is being rewarded for his hard work, and is a player the Flames should have potentially thought twice about bringing him back.
His Replacement
Joakim Nordstrom was added to the Flames this past offseason to make up for the loss of Rieder on the team's penalty-kill unit. Through 16 games, the addition of the Swedish centre hasn't been overly beneficial. Nordstrom has zero points as a Flame, and he doesn't appear to have found a comfortable fit with his new linemates, as he has jumped up and down the Calgary lineup. Offensive expectations for him weren't high heading into his first season with the team, but to not have any points a quarter-way through the season is cause for concern.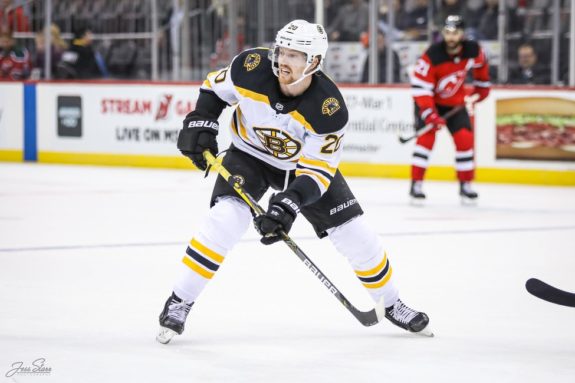 Rieder has played 32 more games in the NHL than Nordstrom, yet Rieder has 73 more points, and both come at the same price tag of $700,000 and one-year contracts. Nordstrom's one upside that comes to mind is that he possesses a bigger frame than Rieder, and so far he's using it — he has 21 hits with the Flames through 16 games — while Rieder has remained more conservative, registering nine hits through 14 games.
Results Are Needed, Fast
The clock is ticking on some of the Flames' new offseason forward acquisitions to find their groove and pitch in on the offense. The team can't be happy with where they stand positionally, and the main reason for that is due to a lack of scoring lately. Jacob Markstrom has been solid in the crease for Calgary this season, but the Flames have been outscored 14-3 in their last three games, as a big missing piece for this team continues to be consistent depth scoring.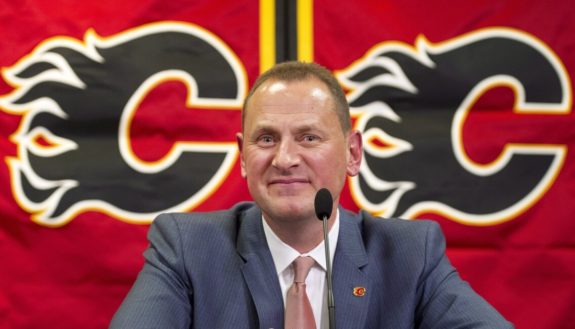 It's unknown how much longer the Flames will continue to give ice time to players who remain snake-bitten for offence, but one thing is for certain, the players are the only ones capable of rerouting the ship in Calgary — it's their job. The Flames have taken a step back after dropping three-straight in regulation, but Treliving knows what his group needs to do to get back into the win column.
"There's things you can do to increase your chances of winning. When I talk about the hard areas of the game, it's winning a crucial face-off, it's making a play at a blue line that is difficult sometimes to make — you have to take a hit to do it. It's getting into the forecheck, not swinging by but playing direct and getting into somebody. It's getting into the traffic area, getting to the front of the net," said Treliving. The Flames look to get their offence clicking again as they face the Maple Leafs in Toronto on Monday.
---
---
My job as a writer is a dream come true. I wake up every day and remember, this is the kind of job I've wanted since a very young age. In order for me to continue fulfilling that dream, I need you, the reader, to let me know how I'm doing. Feel free to subscribe to The Hockey Writers, and drop a comment regarding anything Calgary Flames. Thank you!