With all of the uncertainty surrounding the NHL and what format the league would come back in for the 2020-21 season, it seems that Nashville Predators general manager (GM) David Poile got caught flat-footed. He scrambled to make a few signings in late December to patch up a roster that appears to need more work than just a new paint job. When free agency opened, the Predators let most of their free agents walk, and traded veteran Nick Bonino for a younger Luke Kunin in what seemed to also be a trade incentivized by cap savings.
Fortunately for Poile, his lack of action doesn't seem to be looking too bad in immediate hindsight. That being said, moves such as trades and buyouts can't fully be evaluated for years. In the meantime, let's just check in with all of the departed players from this past summer and see how they're faring with their new teams.
Nick Bonino
Trading Bonino cannot have been done lightly. As Nashville's best defensive center, Bonino can also chip in on offense and brings a leadership element that is tough to replace. Unfortunately for his new team the Minnesota Wild, Bonino appears to be stretched too thin, and he isn't playing his usual effective style. He is playing a minute per game more than the highest average ice time in his career, but his game isn't showing any of its usual shine. Perhaps the 32-year-old has just lost a step, and the Predators got out just in time.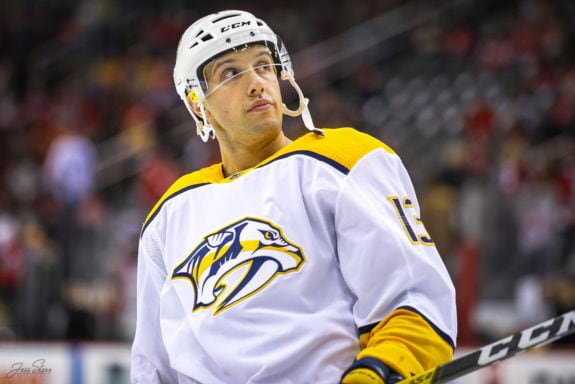 Two points through 10 games put him at his lowest scoring pace since his rookie season, while on the defensive end of things his Corsi is the lowest it has ever been despite starting in the offensive zone more than any point in the last five years. His one redeeming factor is that he has a 56% success rate in the face-off circle. That is huge when all of Minnesota's other centers are way below 50%.
Craig Smith
Smith just never seemed to get the opportunity in Nashville that belied his potential. His underlying metrics have always been positive and had he been in a higher-scoring environment in his prime he might have jumped to a whole other level. For that reason, I was excited when the Boston Bruins signed him (to a bargain contract), and Smith would be one of the options to fill in for the injured David Pastrnak on the top line. That is the kind of opportunity that someone like Smith could grab and run with for the majority of the season. Unfortunately for him, head coach Bruce Cassidy decided he wanted to cycle just about every option through that spot instead, and Smith has been lost in the shuffle.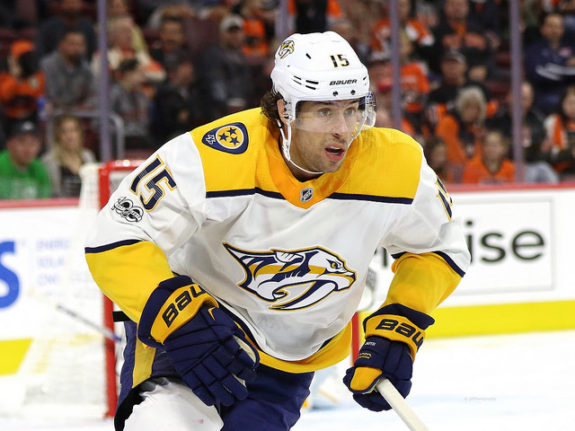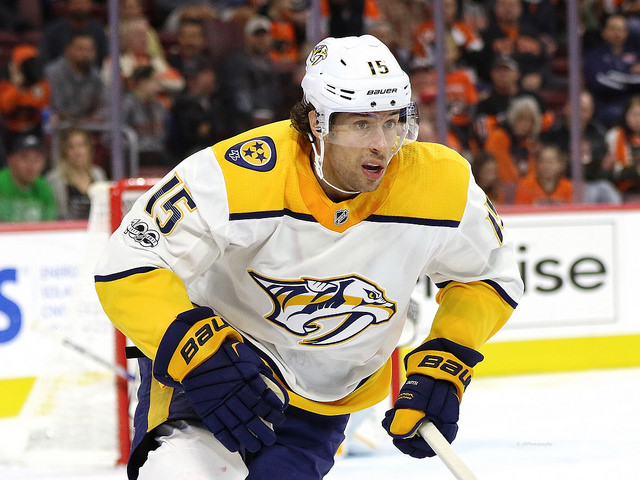 After one game for Smith with the top line, Pastrnak returned and took it back, sliding Smith down to line three. He is maintaining his shooting volume and has put up four points through seven games thus far without his percentages looking too out of whack. Moving forward, he will likely continue to be a slightly under-used weapon from the middle-six. Though he hasn't fallen off from what he produced as a Predator, some were expecting a little more from him with the move to Boston. At least for the Bruins he is at a reasonable $3.1 million cap hit.
Colin Blackwell
Blackwell departing as a free agent was a bit of an afterthought for the Predators, but he has been everything but that for the New York Rangers. Rachel Nones discussed Blackwell's play more in-depth here, but the short of it is that the new Rangers' center is the lone bright spot among the players who left Nashville. He had three points in his first three games, and his ice time was soaring up until he was injured in the first period of Saturday's game against the Pittsburgh Penguins. Rangers fans are breathing a sigh of relief that it doesn't seem to be too serious (from 'Rangers' Colin Blackwell suffers upper body injury in loss,' New York Post, 01/31/2021).
Kyle Turris
The buyout of Turris was not an easy financial decision to make, as it will affect the cap landscape for the Predators all the way until 2028 (costing $2 million per year). No one would take his anchor of a contract though, and both the team and Turris were better off by splitting up. To this point though, he hasn't exactly rebounded well. He has only three points and is already minus-nine through 11 games, his ice time is trending down, and he has been caved in as the team's defensive center. He's on a one-year deal and currently being paid $1.65 million, and if he doesn't pick up the pace, it's unlikely he will even net that much in the upcoming free agency period.
Austin Watson
Watson was sent to the Ottawa Senators in exchange for a fourth-round pick in 2021. This move was a counter ripple from Mark Borowiecki signing in Nashville, and moving Watson back to Ottawa evened out the toughness balance for both teams. Watson was a highly regarded draft selection by the Predators at 18th overall in 2010 and had been up with the team full-time since his six-game trial in 2012-13.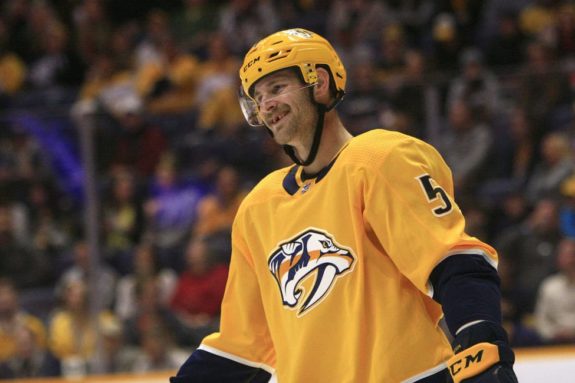 Thus far, Watson's underlying stats show he has been incredibly lucky to have four points through nine games. More to his style though, he has racked up 18 penalty minutes, 25 hits, and is minus-2 while badly losing the possession battle. Watson is good at his role, but it's not a set of contributions that the Predators are lacking at the moment. The time was right to move on.
Hindsight Is 2020
Poile did indeed make some smart choices in letting go of the five players listed above. None of them are missed given this iteration of the Predators' roster, and the success we have seen from Colin Blackwell would not have been replicated in Nashville as there just isn't an opportunity for him at the moment. Even Rocco Grimaldi can't crack the lineup, while top prospects Eeli Tolvanen and Philip Tomasino wait in the wings. With the Seattle Kraken expansion draft coming up, the Predators may see more turnover in the summer of 2021, and that might also be a good thing.
---
---
I'm a 26 year old hockey fanatic who grew up in Toronto but fell in love with the Predators watching Kimmo Timonen and Paul Kariya. I now cover the Predators for the Hockey Writers. With an engineering background I also have an affinity towards all things related to numbers and the salary cap, and publish some fantasy hockey content at DobberHockey.