Early in the 2020 NHL Draft, many of the headlines are coming from the Nashville Predators. Last night, general manager David Poile answered one of the biggest questions of the First Round by taking Russian goaltender Yaroslav Askarov with the 11th pick. This morning, Chris Johnston is reporting that the Predators have placed both Kyle Turris and Steven Santini on unconditional waivers for the purposes of a buyout.
Turris' Disappointing Tenure
When the Predators joined the Matt Duchene trade to grab Turris in 2017, they believed that they'd solved their center problems. He had 55 points in 78 games the season before and added a strong performance in the playoffs. Poile signed Turris to a six-year, $36 million extension immediately after the trade and saw good early returns. But they quickly grew dissatisfied with their 2C and rumors swirled that they wanted to trade him as early as that offseason. Unfortunately, Turris would carry the new contract with him wherever he went.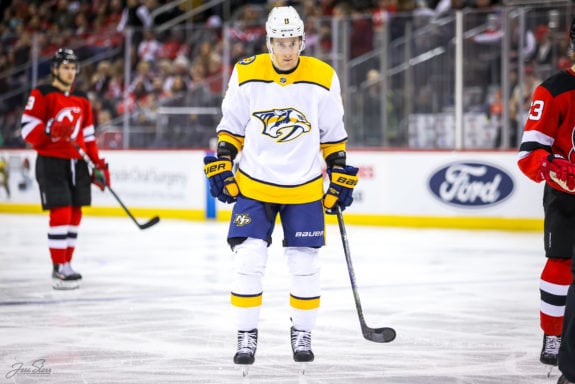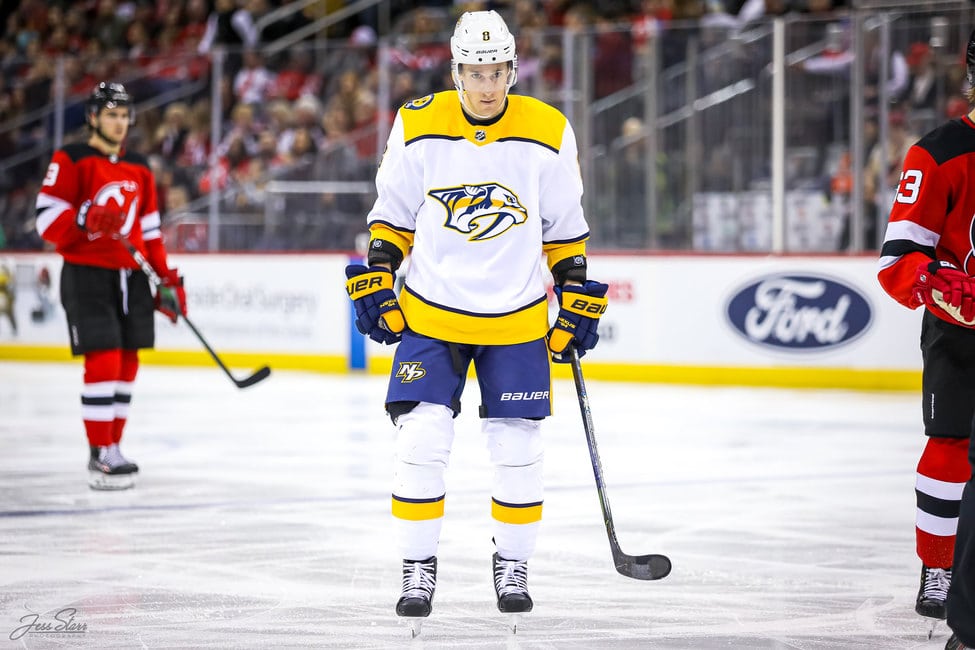 Things continued to spiral for Turris who, apart from a strong performance with Team Canada at the 2019 IIHF World Championship (where he served as captain), looked like a shell of the player the Predators had traded for. Former head coach Peter Laviolette benched him for an extended period early in the 2019-20 season, and hopes of a turnaround under new head coach John Hynes were quickly dashed. Turris finished the shortened campaign with 31 points in 62 games.
Even with a slumping performance, the decision to buy out Turris could not have been an easy one. With four years of a $6 million average annual value (AAV) left on his deal, the Predators will now accept a $2 million penalty against the salary cap for the next eight seasons, through the 2027-28 campaign.
It is the end of a disappointing tenure for Turris. But in a flattened salary cap era, every dollar counts. That environment could pay off for Turris as well, though, as he may have plenty of suitors interesting in giving him an affordable deal as an opportunity to prove he still has value. At just 31-years-old, he still should have plenty of gas left in the tank.
Poile Moves On from Santini
Another trade acquisition, Santini came to the Predators as part of the P.K. Subban trade. The 25-year-old defenseman had shown promise at Boston College and logged 114 games with the New Jersey Devils, where he signed a three-year, $4.25 million contract in 2018.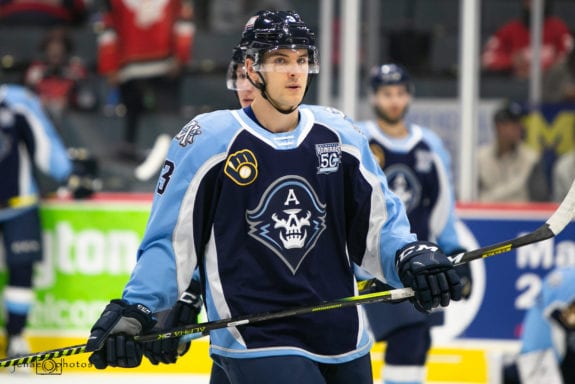 Presumably included in part to offset the salary the Devils took on in adding Subban, Santini only ever played two games with the Predators. He spent most of the season with the Milwaukee Admirals of the American Hockey League. By buying him out, the Predators save $1.375 million in salary cap space in the 2020-21 season and add a $275,000 cap hit in 2021-22.
Predators Planning Major Moves
With these two buyouts, in addition to the trade of Nick Bonino, the Predators have cleared $8.1 million in salary cap space for the 2020-21 season. Could Poile be weighing a major addition like top free agent Taylor Hall or Alex Pietrangelo? Only time will tell. They have $17.6 million in projected cap space at this writing.