On May 28, 2023, former Detroit Red Wings captain Henrik Zetterberg, born in Njurunda, Sweden, became the 31st person from his home country to earn enshrinement into the International Ice Hockey Federation (IIHF) Hall of Fame (HOF). Although no established building hosts a treasure of IIHF artifacts, fans can view exhibits honoring the 245 members (as of 2023) at the Hockey Hall of Fame (HHOF) in Toronto, Ontario, Canada. 
Among many of his accolades, including a Stanley Cup title in 2008, Zetterberg became the 21st member of the Triple Gold Club, having earned an Olympic gold medal and World Championship in 2006. Besides winning three individual player awards during his NHL career: the NHL Foundation Player Award (2013), Conn Smythe Trophy (2008), and King Clancy Memorial Trophy (2015), he would serve as the 36th captain of the Red Wings, ultimately retiring at 38 due to back problems. 
Although he has been eligible for induction into the HHOF since 2022, Zetterberg did not get a call the first time his name appeared on the ballot. However, after earning a spot in the IIHF HOF, his candidacy grows in retirement. As we honor the man who sported one of the best hockey beards of all time, let's look back at his career, which spanned 1,086 games in the NHL and an additional 86 on the international stage. 
Zetterberg Became Red Wings' Seventh-Round Gem in 1999
The Red Wings have succeeded in the late rounds of the NHL Entry Draft, selecting franchise cornerstones like Vladimir Konstantinov (11th), Tomas Holmstrom (11th), and Pavel Datsyuk (sixth). During the 1999 Entry Draft, Detroit selected Zetterberg as the 210th pick (seventh). Furthermore, he is just one of four players to suit up for at least 1,000 games from his draft class. 
Related: All-Time Sweden-Born NHL Lineup
Considering that year's first and second picks were fellow Swedish players Henrik and Daniel Sedin, Zetterberg came within 248 games of Henrik, who led all drafted players with 1,330 games played. Additionally, with 980 points, Zetterberg retired as the third-highest-scoring player from his class, finishing behind Henrik (1,330) and Daniel (1,306), the only two players to reach a thousand points.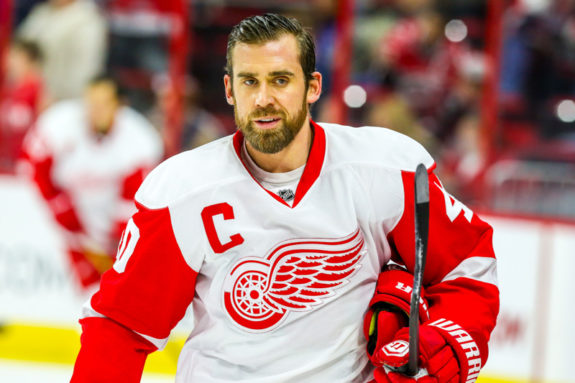 Even though Zetterberg never collected a 100-point season in the NHL, he scored a career-high 92 points during the 2007-08 campaign, the same year the Red Wings won the Stanley Cup. Statistically known more as a setup man (623 assists) than a sniper (337 goals), he was a constant performer who never finished with less than 43 points in any given season. Ultimately, his longevity, missing just 114 games in 16 years, and his hockey IQ allowed for a distinguished career with one of hockey's most iconic franchises.
Since retiring, Zetterberg has not gotten involved in hockey management, which many of his teammates, like Steve Yzerman, Kris Draper, and Nicklas Lidström, have opted to do. Although he's not at Little Caesars Arena as often as many fans would hope, there is a good chance he comes back someday when the club bestows the highest individual honor a team can offer by retiring his #40 to the rafters. 
Zetterberg Becomes One of Fastest Players to Enter Triple Gold Club 
While at home, Zetterberg played with Timrå IK in the Sweden Hockey League (SHL), suiting up for 145 games, collecting 128 points. Statistically, it is no surprise that he finished with almost double the assists (84) than goals (44), with his best season in the SHL coming during the 2004-05 NHL lockout.
---
Latest News & Highlights
---
Since so many NHLers ventured to Europe to play professional hockey during the lockout, Zetterberg returned home to put up 50 points in 50 games, kickstarting a run of four consecutive seasons where he averaged more than a point-per-game in the SHL and NHL.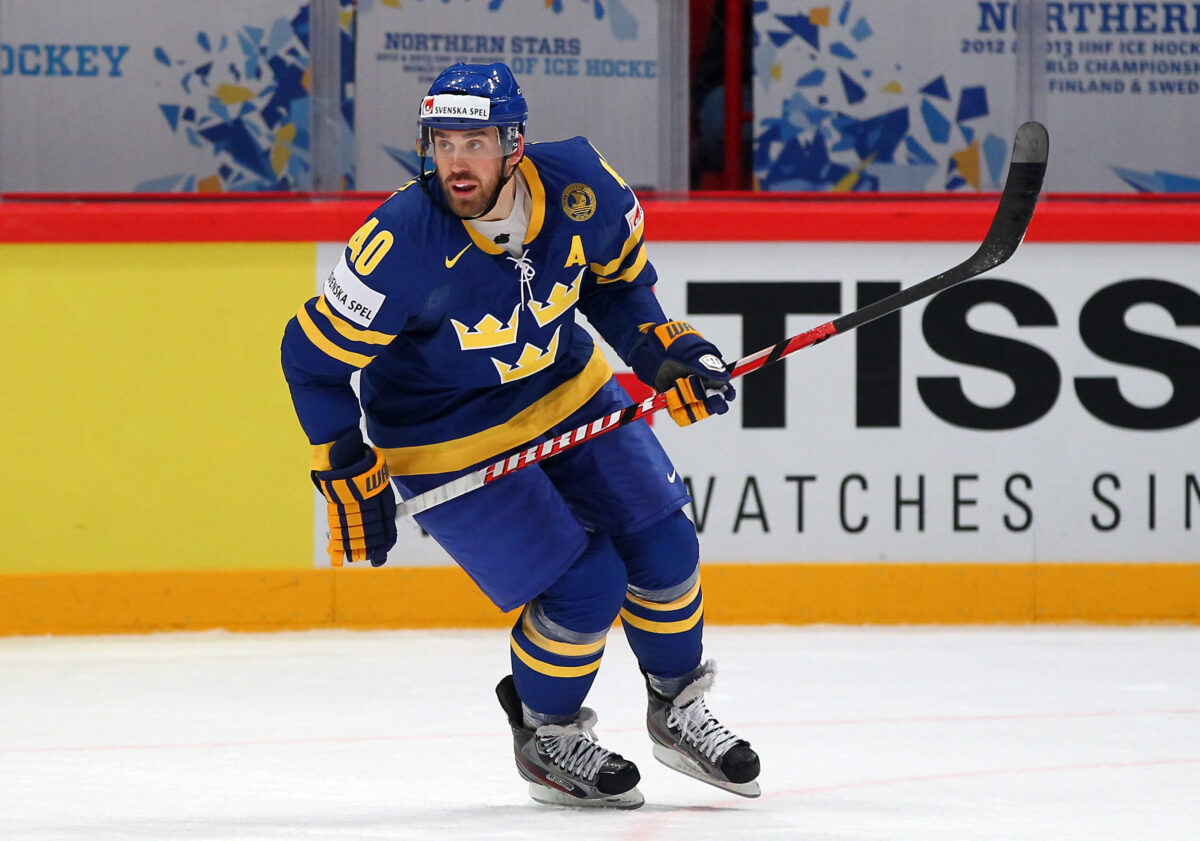 Despite developing himself into a consistent scoring threat in the early 2000s, the only success Zetterberg had found at that stage of his career came in 1998 when he won a gold medal at the European Junior Championships. Interestingly, Sweden didn't earn an award at the 2000 World Junior Championships and 2002 Winter Olympics, finishing fifth at both events.
Eventually, Zetterberg would win three medals at the World Championships, earning bronze (2001, 2002) and a silver in 2003. However, in 2006, he would be part of a historic run by Team Sweden, winning the gold medal at the Winter Olympics and capturing the World Championship only a few months later. Ultimately, those wins paved the way for his inclusion into the Triple Gold Club upon winning the Stanley Cup in 2008.
Related: Swedish Players in the Hockey Hall of Fame
Along with fellow countrymen Niklas Kronwall and Mikael Samuelsson, the trio became the quickest members of the club, securing all three victories in just two years, three months, and ten days. Unfortunately, after the run in 2006, Zetterberg only dressed for Sweden in three more international events, including the 2010 Olympic Games, 2012 World Championships, and 2014 Olympic Games, earning a silver medal at his last appearance.
Ultimately, Zetterberg finished his international career with six medals: two gold, two silver, and two bronze; and scoring 63 points in 86 games at the junior and senior levels.
Zetterberg's Success is Unique in Hockey History
Although Zetterberg could have played his entire professional career in Sweden, he surprisingly impressed Red Wings scouts, who were in Finland to watch Mattias Weinhandl at a junior tournament. Luckily for the Original Six franchise, they drafted a 19-year-old kid who would be one of their most prolific players and provide countless memories for fans during his 16-year career.
| | | | | | | | | |
| --- | --- | --- | --- | --- | --- | --- | --- | --- |
| Zetterberg's NHL Totals | GP | G | A | PTS | +/- | ESG | GWG | SHOTS |
| Regular Season Totals | 1082 | 337 | 623 | 960 | 160 | 228 | 64 | 3455 |
| Red Wings Rank | 6th | 5th | 5th | 5th | 6th | 7th | 5th | 4th |
| Swedish Born Players | 10th | 6th | 9th | 7th | 7th | 6th | 4th | 5th |
| Playoff Totals | 137 | 57 | 63 | 120 | 41 | 34 | 8 | 514 |
| Red Wings Rank | 10th | 3rd | 7th | 5th | 2nd | 3rd | 8th | 4th |
| Swedish Born Players | 10th | 2nd | 5th | 3rd | 3rd | 3rd | 7th | 2nd |
Considering not many players selected late in the Entry Draft ever make it to the NHL, let alone skate in 1,000 games, Zetterberg has a unique place in hockey history. Besides his point totals, he was a key member of many successful teams that won championships and medals or were strong enough to be runner-ups. Ultimately, his inclusion into the IIHF HOF represents his dedication to being the best at his position and that consistency can produce results beyond anyone's imagination.
Overall, whether wearing a Red Wings jersey or Tre Kronor sweater, Zetterberg played with passion and class, climbing scoring charts, winning games, and building a legacy as one of his generation's best forwards.