Team Canada announced their men's ice hockey team roster on Thursday and to nobody's surprise, it was nothing spectacular because of NHL players not being permitted to compete. However, there are six ex-Canucks on the roster and there are also three former players or coaches on the coaching and management staff — recently fired coach, Willie Desjardins is coaching the Canadians.
Team Canada 🇨🇦 Men's Olympic hockey roster for PyeongChang 2018: pic.twitter.com/C55a2FyB3H

— Frank Seravalli (@frank_seravalli) January 11, 2018
A feel-good story has crawled out of the woodwork for the tournament and it's something the country of Canada should rally behind. These forgotten players have been given a second chance — a chance to represent their country on the biggest stage, bring home gold and find an experience of glory that every kid shooting pucks against their garage door dreams of.
The Forgotten Canucks
As I mentioned, there are six former Canucks on the roster and they're looking to do something memorable and bring home that all-elusive gold medal — Canada has only won three golds in the last 60 years. Desjardins knows what his team is about and has not given up on these guys as most of the hockey world has.
"A lot like other Canadians, they've managed to battle it and fight back. They've stuck with it, they won't give up … That's what our team is about. It's about guys who have received a no but found a way to make a yes." – Willie Desjardins at the roster reveal
Mason Raymond
The most memorable ex-Canuck on the team is probably Mason Raymond, a second-round draft selection in the 2005 NHL entry draft. Raymond is best known for his incredible speed down the wing and puck carrying abilities.
The speedster played six seasons as a Canuck where he put up his career-best season of 25 goals and 28 assists in 82 games. On the infamous Stanley Cup run in 2011, Raymond fractured two vertebrae and damaged some nerve tissue in an awkward hit during game six of the Cup Finals against the Boston Bruins. The injury was the 'TSN Turning Point' of his young career and he was never the same again.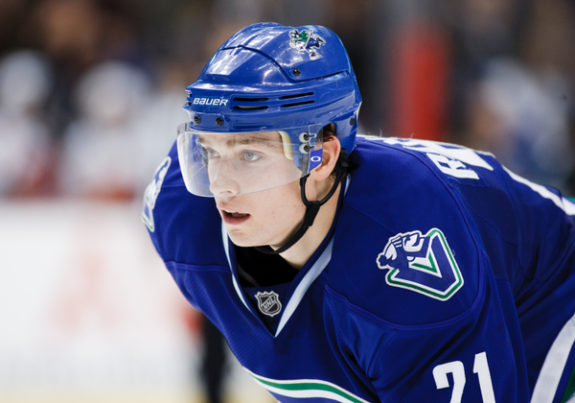 The 32-year-old is now playing for Bern SC in the Swiss league, where he's carrying 25 points in 26 games.  Raymond will definitely be leaned on to do a lot of the heavy lifting when it comes to offence and I'm sure he's excited about the opportunity.
Andrew Ebbett
Next up is a fellow Bern SC member and their leading scorer, Andrew Ebbett, who played a grand total of 46 games for the Canucks. Ebbett is a reasonably talented player but at 5-foot-9 and 174-pounds, he's a bit undersized for the NHL and he bounced around a fair bit — he played for six different teams over eight seasons.
His point production has been impressive in just about every league he's played, from the CCHA, to the AHL and now in the Swiss league, where he has 41 points in 37 games. Unfortunately, he was just never able to get his footing in the NHL and he slipped away into the forgotten shadows of the NHL.
Much like Raymond, Ebbett will be expected to play a heavily offensive role and could likely be set up alongside his teammate.
Maxim Lapierre
You either love Max Lapierre, or you hate the guy — he's one of the best pests the Canucks ever had, and to put the cherry on top, he can find the scoresheet too. He played the better part of three seasons with Vancouver and was an integral member of the bottom-six forwards during that 2011 Stanley Cup run.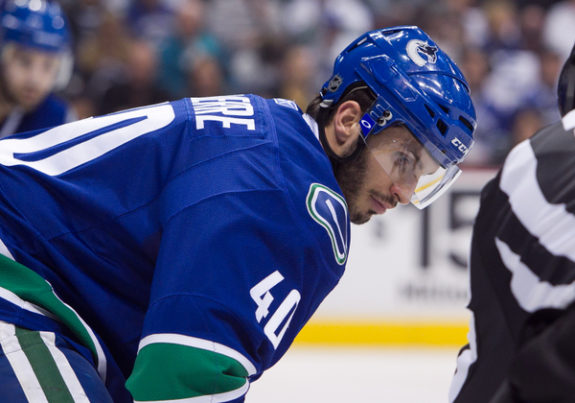 Lapierre is currently playing for Lugano of the Swiss league and boasts 29 points in 38 games. The NHL may have lost the need for players like him, but his role will be very appreciated during the tournament and he'll likely be playing in his comfort zone of the bottom-six forwards.
Linden Vey
Linden Vey played the better part of two seasons with the Canucks and tallied a mediocre 25 points in 116 games. He had a great relationship with Desjardins, though, so he trusted him with plenty of valuable, and arguably undeserved, power-play time.
Vey bounced around the NHL for four seasons and much like everybody else on this list, he was largely forgotten. Now, he is third in KHL scoring with 17 goals and 35 helpers in 49 games — he is five points behind the infamous Ilya Kovalchuk.
The Saskatchewan product will surely be played a handsome amount by his former coach and will be expected to contribute offensively as much as he has been overseas.
Derek Roy & Marc-Andre Gragnani
Derek Roy and Marc-Andre Gragnani both played less than 15 games for the Canucks and their time was probably the least memorable of the six. Both players floated around the NHL briefly following their short stint in Vancouver and couldn't gel anywhere — so they headed overseas as most unwanted players do.
The 34-year-old Roy probably won't have too big of a role on the team, aside from adding some leadership and a veteran presence, but Gragnani is one of the most offensively gifted defenders on the team. He is fourth among KHL defencemen in scoring with 29 points in 48 games.
The Tournament
It might not be the best hockey you've ever seen at the Olympics, but if the Canadians can come together and find some chemistry that is clearly lingering in that dressing room, then they have a shot at taking home some hardware. Because Canada isn't bringing as much talent as they usually do, they'll need to showcase double the heart.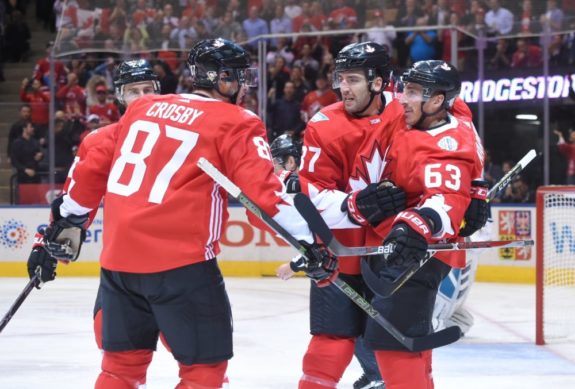 You can't help but feel somewhat excited for these guys who have been sifted out of their beloved NHL and now have a chance at redemption. The tournament starts on Valentines Day and the Canadians back home should show their team some love and support. I'm sure they'd also appreciate some chocolates and maybe a rose or two.