The month of March is usually known as the March to the Playoffs.  For a majority of teams, they are either fighting for a playoff spot, or playoff positioning.
For the others however, it's a bit of a grim reality that their seasons will come to an end in just a matter of weeks.  Players in those situations are out there for pride.  But more than that, they are playing for jobs next season.
Enter the Columbus Blue Jackets.  Because of the slow start the team had in October and November, thanks in large part to injuries, their season will be coming to an end in April.  But that doesn't come without storylines and bright spots.
When you are in a position like the Blue Jackets, you get a chance to see your young talent play on the big stage.   Because of the amount of injuries the team has endured, that young talent gets to play more, at different points throughout the season.
We are going to take some time to outline 5 players that could have a major impact on the Blue Jackets next season.  Some of them have played on the Blue Jackets this season, while others are making the case to join the team next season based on their performance this season.  Without further ado, let's meet the future faces of the Blue Jackets franchise.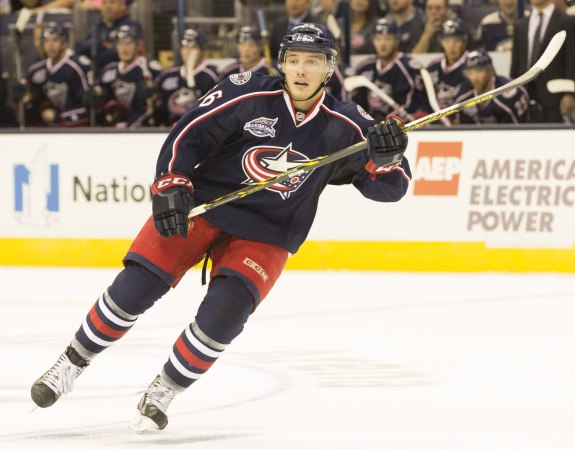 Marko Dano
Dano started the season with the Blue Jackets, thanks to the injury bug that hit the team.  He played in 8 games in October and November.  In his 2nd career game, against the New York Rangers, he scored his 1st NHL goal, and added an assist.  Then the sledding got tough for him.  He was then sent back down to Springfield.
Fast forward to February 16th.  He got recalled to the Blue Jackets.  In the 15 games he has played since, he has registered 4 goals and 5 assists, and is a +3.  He has been playing on a line with Scott Hartnell and Alexander Wennberg.  In recent games, this line has been the best line on the ice for the Blue Jackets.  You can see Dano has a very high hockey IQ, especially for someone who is only 20 years old.  Just check out this ankle breaking move he put on Michal Jordan of the Carolina Hurricanes.
Alexander Wennberg
Wennberg also started the year with the Blue Jackets.  He tallied an assist in his 1st NHL game in Buffalo on October 9th.  Then the sledding got rough for him, even more so than Dano.  In 25 games in 2014, Wennberg recorded just 1 goal and 3 assists, and was -17.  It has gotten better for him since.  He has only 2 goals this season, but has dramatically improved in different areas of the game as the season has gone on.
He is not only taking face offs, but big ones.  He has been out on multiple occasions taking key draws in late game situations.  He is also getting more ice time.  He has eclipsed 20 minutes on 3 occasions recently.  Earlier in the season, he was getting 13-15 minutes a night.  His confidence level is rising by the game.  He, like Dano, is only 20 years old.  He has been compared to Mats Sundin.  His vision is off the charts.  He is making a strong case to be a full-time Blue Jacket next season.
Kerby Rychel
Rychel has also spent some time with the Blue Jackets, appearing in 5 games.  The Florida Panthers sure know who he is.  In back to back games against them this season, Rychel recorded his only 3 points of the season.  He showed flashes of how good he can be.  As the team started to get healthy, Rychel has spent a majority of the season in Springfield.  He is arguably the best of the 2013 1st round picks, which include Dano and Wennberg.
Rychel is a different type of player than Dano and Wennberg.  He uses his size to fight for loose pucks in traffic, and is a highly effective passer in congested areas.  He is especially effective in 1 on 1's, winning a lot of puck battles.  He is the kind of player that fits what the Blue Jackets are looking for.  He too, has a strong case to be a full-time Blue Jacket next season.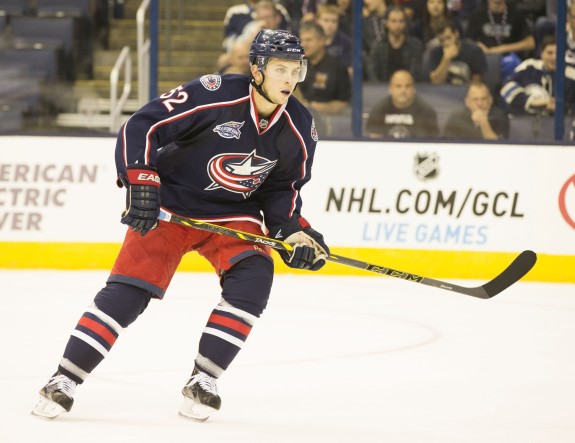 Josh Anderson and Oliver Bjorkstrand
Josh Anderson has also been with the Blue Jackets this season, appearing in 6 games, recording 1 assist.  In that very limited sample size, Anderson showed what kind of player he can be.  He is listed at 6'3″, and 212 pounds.  He uses his size to his advantage, while being a very good skater.  Like Rychel, Anderson can be very physical, but is very good in high traffic areas.  Again, he fits the mold of what the Blue Jackets are.
Oliver Bjorkstrand is doing some things in the WHL this season.  He has topped 50 goals and 100 points for the 2nd straight season for the Portland Winterhawks.  He was just named the WHL's player of the week for the 4th time this season.  You should also remember him from the World Juniors and Team Denmark.  His line was consistently Denmark's best line.  His issue is his size.  He is listed at 166 pounds.  He certainly has the talent to be great.  We'll see if he is able to make a case to be on the Blue Jackets next season, given his small size.
POR RW Oliver Bjorkstrand (CBJ 3rd/'13) named #WHL POTW (4th time) with 5-6-11. Leads CHL with 55g and has 47 pts during 17-gm pts streak

— The Draft Analyst (@TheDraftAnalyst) March 16, 2015
Blue Jackets Future Is Bright
This team is getting it together brick by brick.  Give it about a year or two, and you will see why there is such optimism around the Blue Jackets.  Add this young core to the likes of Ryan Murray, David Savard, and Boone Jenner, and you have the makings of a perennial contender.  I haven't even mentioned the established core of Bobrovsky, Foligno, Johansen, Hartnell, Dubinsky, Atkinson, and others.
You might not know the faces of the 5 above mentioned names yet, but you should.  They will be the reason why the Blue Jackets will be good for many years to come.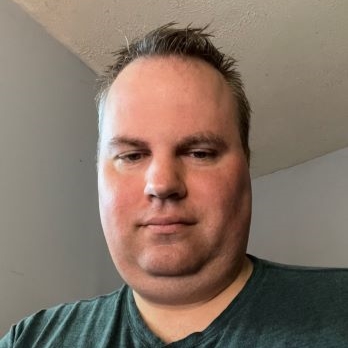 I am a fully credentialed writer who covers the Columbus Blue Jackets, Cleveland Monsters and Erie Otters as well as the Ontario Hockey League and NHL Draft. The 2021-22 season will mark eight seasons with the Hockey Writers. I am also the site's Credentials Manager.