Marian Gaborik was recently placed on long-term injured reserve (LTIR) by the Los Angeles Kings. Gaborik played just three minutes in the Kings' Feb. 12 game against the New York Rangers before a knee-to-knee collision with Rangers' forward Dominic Moore took him out of the game.
Regarding Gaborik's status moving forward, Kings head coach Daryl Sutter told the Los Angeles Times via email the team "will hope to get him back for the playoffs."
Although Gaborik is a major part of the Kings' roster and on-ice product, you shouldn't expect him back on the ice anytime soon. Why? Because the Kings are in a better spot with him on LTIR than on the ice, financially that is.
Now, this is in no way saying the Kings will prolong this rehab or Gaborik will let the injury linger longer than it should. A knee-to-knee collision is nothing to joke about and can be detrimental to a player's career.
Not to mention Gaborik, who is now 34 and in his 16th NHL season,  has had a history with injuries and has seen more durable days.
But in this case, Gaborik's misfortune will likely help the Kings in the long run.
This situation is very similar to what took place with the Chicago Blackhawks last year.
Last season, at about this same point in the season, Patrick Kane went down during a game against the Florida Panthers. The Panthers' Alex Petrovic gave Kane a shove going into the boards which caused Kane to fall shoulder first. Kane left the game and it was later announced he had suffered a broken collarbone.
Kane, like Gaborik now is, was placed on LTIR. This move took Kane's $10.5 million cap hit off the books and opened up room for Blackhawks general manager, Stan Bowman, to bring in center Antoine Vermette, defenseman Kimmo Timonen and winger Andrew Desjardins at last year's trade deadline.
Ultimately Kane recovered from his injury in time for the opening of the 2015 playoffs, when there is no salary cap. So the Blackhawks were able to bring in several players while they had room thanks to Kane's injury, and bring Kane back and keep those players without having to stay under the regular season salary cap once the playoffs started.
Talk about a loophole.
Enough Gold For A King
This situation should play out the same way with Gaborik and the Kings, except there should be more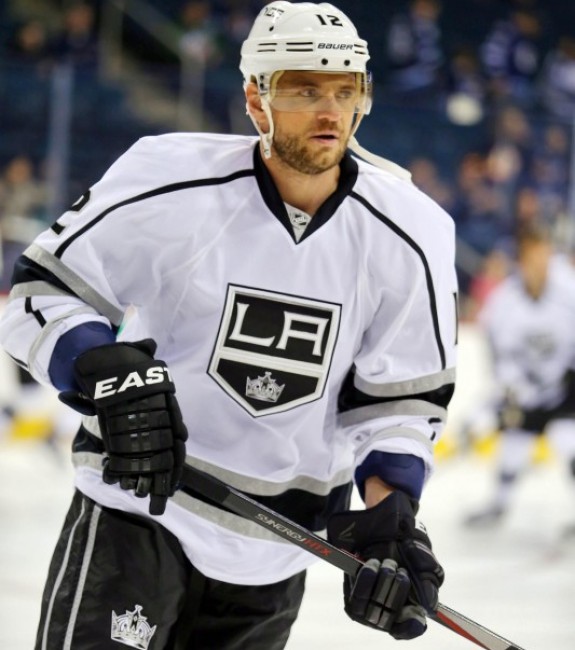 upside this time around in Los Angeles.
Gaborik's $4.875 million salary is now put aside, until he is activated, which you can bet your life savings will not be until the post season. That frees up nearly $5 million in cap space that was tied to a player that was having a down year, 12 goals and 22 points.
The money freed up from Gaborik's placement on LTIR coupled with the salary of whomever is traded, gives Kings general manager Dean Lombardi plenty of room to make a splash at the trade deadline.
The kicker in all this is the Kings can make a move and bring in someone at the deadline and can then activate Gaborik for the playoffs, if he is ready to go, and not worry about the salary cap.
So Los Angeles would be able to bring in say, Andrew Ladd, whose name is all over the trade market, or that depth defenseman they've been searching for, for the remainder of the regular season then activate a healthy and rested Gaborik for the post season where he posted 22 points in 26 games for the Kings in 2014.
So yes, the Kane situation last season and Gaborik's current situation are very similar in the sense of the legal and contract aspects. But the Kings should reap a bigger benefit being able to take a shot at big names at the trade deadline thanks to money that was tied to an aging Gaborik now free for Lombardi to play with.
Eric covers the Los Angeles Kings for The Hockey Writers. You can reach out and follow Eric on Twitter @_Roberts11.
The featured image was provided by Amy Irvin / The Hockey Writers
Eric received his BA in Journalism from California State University, Northridge. Eric has contributed to RinkRoyalty.com, Buffalowdown.com and California Rubber Magazine.