The Vegas Golden Knights started off their NHL legacy with a bang, reaching the Stanley Cup Final in their very first season as a franchise. Through smart selections in the expansion draft and flipping some of those assets, the team has seen unprecedented success throughout the years.
Runner Up: Colin Miller
Colin Miller was a solid player in his time in Vegas. While he may not have become a superstar like some players on this list, he contributed towards the success the Golden Knights have had through some very solid play as a depth option. Depth was very important to this team in the early days, as they did not have any bonafide superstars like their eventual finals opponents, the Washington Capitals and Alexander Ovechkin. Miller deserves some recognition for his work being a depth option for this team and being able to provide some solid offense from the back end.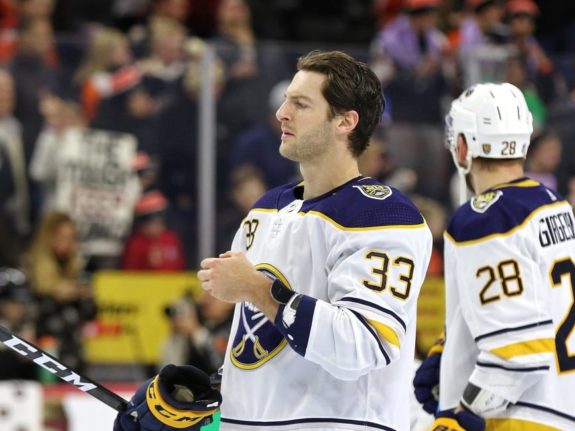 The Golden Knights ended up trading Miller to the Buffalo Sabres for draft picks, and partially due to injury, he has not been able to find the same offensive touch he previously had with the Golden Knights. However, Miller remains a testament to the fact that teams need lots of depth in order to be championship contenders and that one superstar alone cannot carry a team.
Number 5: Nate Schmidt
While Schmidt does not have the eye-popping offensive numbers as other players on this list, he provided steady defense during his tenure in Vegas. Across three seasons, Schmidt chipped in 36, 30, and 31 points, respectively, but was most well known for his ability to play good minutes on the penalty kill. He was the best defender drafted by the Golden Knights in the expansion draft, as teams were allowed to protect four defensemen. This left the Golden Knights to essentially either choose bottom-pairing defensemen or to acquire one in a trade (Shea Theodore, for example, was acquired in a trade via the Anaheim Ducks).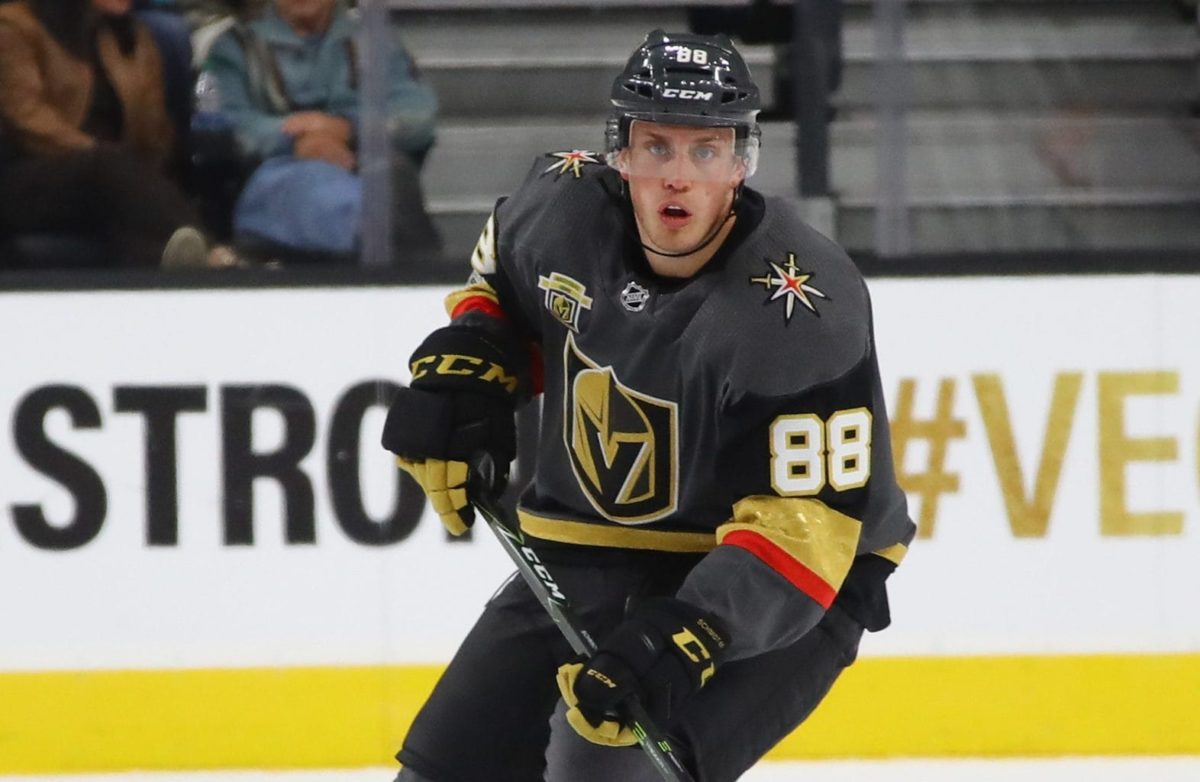 Schmidt was eventually traded to the Vancouver Canucks; however, the Golden Knights helped Schmidt revive his career after being stuck behind other defensemen like Kevin Shattenkirk in Washington (who Washington assumed they would be able to re-sign to a deal).
Number 4: David Perron
Up until his tenure in Vegas, David Perron was seen as a risky player to pick up due to a lengthy injury history. In almost all the seasons he has played up until 2016-17, he has missed time due to various injuries. The St. Louis Blues needed to use their protection slots on young players who had made the jump to the NHL, which worked out in their favor in 2019 when they won the Stanley Cup.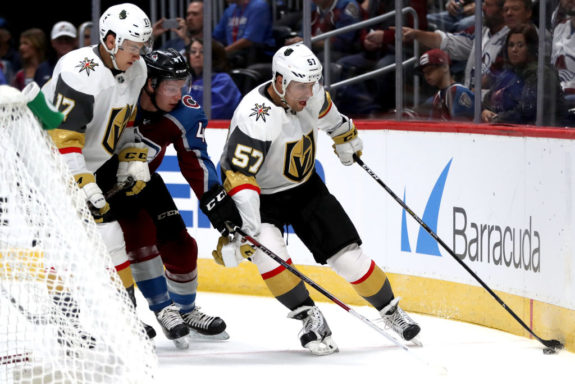 Perron only played one season in Vegas, which is why he is so low on this list, but he was an essential piece of the puzzle when the Golden Knights reached the Stanley Cup Final in 2017. He may have only scored a single playoff goal, but his brilliance in the regular season was a huge part of why they were in a position to even make it to the playoffs at all. His playmaking and leadership were key factors in the success which William Karlsson and other players had that season.
Number 3: Marc-Andre Fleury
The Golden Knights were very pleased when after Matt Murray had a Vezina caliber season for the Pittsburgh Penguins, Marc-Andre Fleury was available to take in the expansion draft. Being 32 years old at the time, his prime years were coming to an end. However, he was by far the best goaltender left unprotected and was still a top netminder in the league at the time.
Going into his first NHL season, the team was worried about their goaltender depth. Fleury, of course, was a great goaltender, but his backup Malcolm Subban was largely unproven at the NHL level. The tandem was serviceable, with Fleury taking on the majority of the regular season games when he was healthy. In the playoffs, he turned his play up a notch, going 13-7 in terms of wins and losses and registering a stellar .927 save percentage.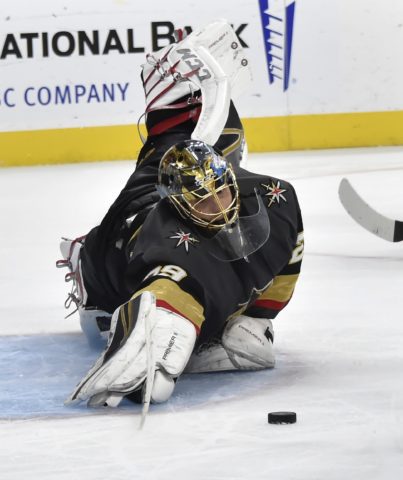 Fleury continued as the starting goaltender for the team until the playoffs last season when Robin Lehner backstopped the Vegas Golden Knights to the Conference Finals, ultimately just falling short of the Stanley Cup Final. Fleury still remains on the team today and is part of an interesting goalie tandem dynamic with Lehner.
Number 2: Jonathan Marchessault
Drafting Marchessault was likely an easy decision, as he was a 30-goal scorer who was just entering his prime should have been a no-brainer to pick up. The Florida Panthers needed to protect Alexsander Barkov and Jonathan Huberdeau from getting drafted and only had so many slots available to use to protect players, so Marchessault was left out.
Marchessault came onto the team with high expectations and ultimately exceeded them. While on the Panthers, he was seen as a pure goal scorer who had reached the 30-goal mark for the first time in his career. However, after he moved on to the Golden Knights, his game shifted a little bit, and he added a playmaking element to it. Alongside linemate William Karlsson, Marchessault tore up the league in his first season, scoring 27 goals but also adding on a career-high of 48 assists.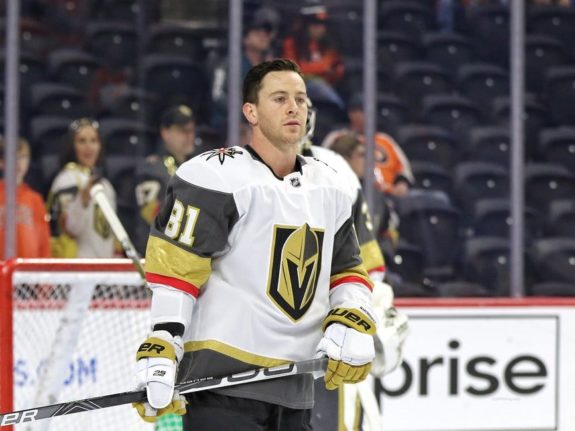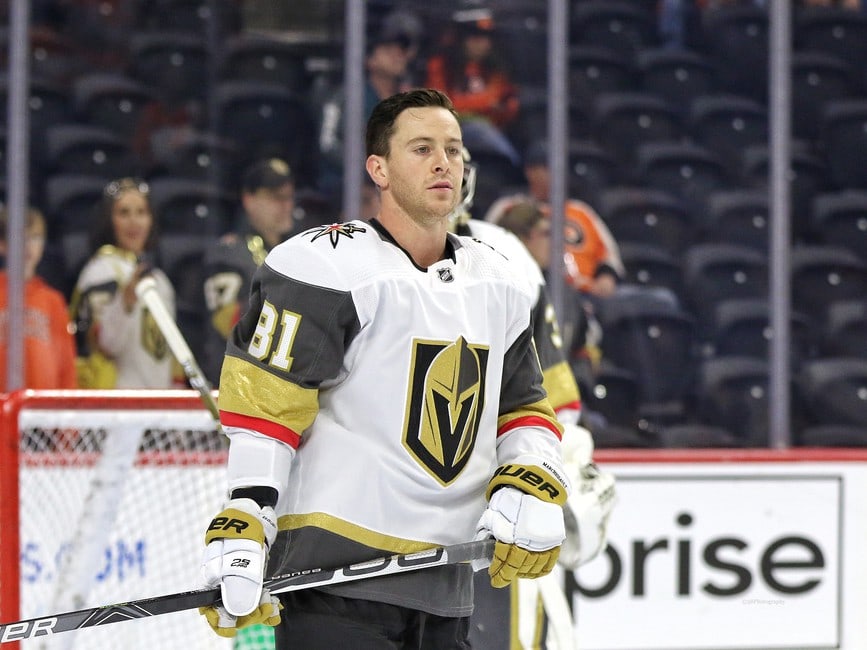 Marchessault continues to perform well for the Golden Knights, although he never surpassed the 75-point mark in which he reached in his first season with the team. His role has shifted a little bit as well, as the Golden Knights have increased their center depth with the addition of rookie Cody Glass.
Number 1: William Karlsson
The reason Karlsson just barely beat out Marchessault for number one on this list is his unprecedented improvement from his time on the Columbus Blue Jackets. With the Blue Jackets, Karlsson was playing a bottom-six role and was not able to showcase the offensive potential which the Golden Knights' scouting staff saw in him.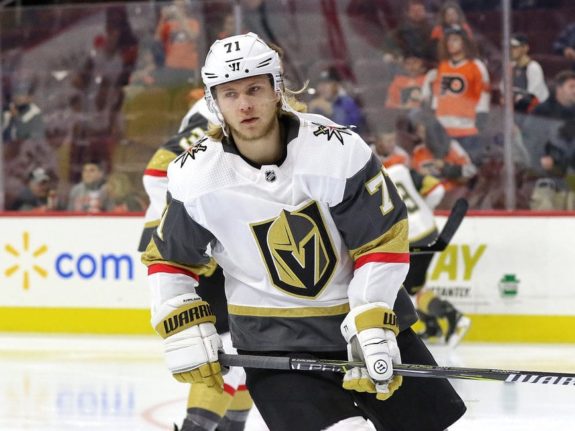 For a player to score seven times the amount of goals they did the previous season while only playing one more game is a testament to the culture of the Golden Knights' franchise. Their calling card over the past four seasons has been just that and changing the careers of players just like Karlsson. Karlsson went from scoring only six goals in the previous season to being the third-best goal scorer in the entire league with 43 in the very next season. Stellar play continued with the young forward, and he inked an eight-year contract extension at $5.9 million per year in 2019.
Looking back, one has to wonder why the Blue Jackets never tried him out in a more offensive role suited to his game. The Golden Knights had a keen eye to be able to find a diamond in the rough, such as Karlsson, and their scouting truly paid off in picking him up to be their top scorer.
---
---