As the first full month of this shortened NHL season nears its end, the Vegas Golden Knights find themselves in familiar territory from years past: first place in their division. At 8-2-1, Vegas has hit the ground running in large part due to their depth scoring. One of the more interesting storylines coming into this 56-game season regarding the Golden Knights revolved around the combined $12 million in net between Marc-Andre Fleury and Robin Lehner, and it seems as though not much has changed on that front.
Fleury's Hot Start
Fleury is having one of the best starts he's ever had in his great 17-year career, going 5-1 with a .929 save percentage (SV%) and 1.68 goals against average (GAA) in his first six starts this season. This strong start comes off the heels of one of the more disappointing seasons in his illustrious tenure, where he finished with a .905 SV% and 2.77 GAA in 48 starts. This massive jump in statistical performance, while being a small sample size thus far this season, is in large part due to his uptick in even strength performance.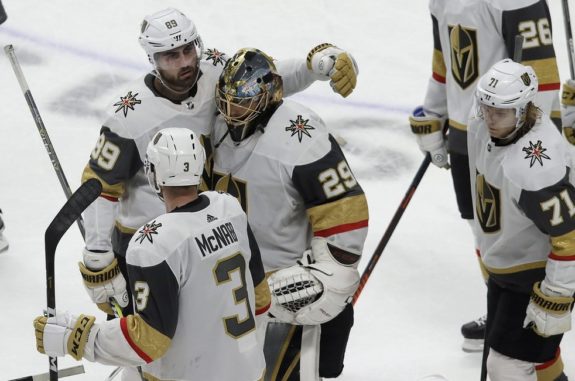 Fleury finished last season with a .918 SV% at that game state in this 49 total games played, while this season he has risen to a whopping .933 SV% in six total games played, allowing only 8 goals on 119 shots faced, per the NHL's statistics. Fleury's resurgence to the top of the ever-changing Golden Knights goaltending depth chart and growth in even strength situations has given his team a chance to win night in and night out, allowing them to get off to this early head start.
Lehner's Disappointing Run
Lehner was as hot as any goalie in the bubble, posting a .917 SV% and 2.01 GAA in 16 games. He inked a five-year, $25 million dollar deal in the offseason but has yet to look like his 2020 postseason self. Since signing the contract, Lehner has gone 3-1-1 with a 2.96 GAA and a .890 SV% to start the season. While these numbers are by no means horrendous, they are still subpar for his standard, as he's averaged a 2.72 GAA and a .918 SV% in his 11 seasons in the NHL.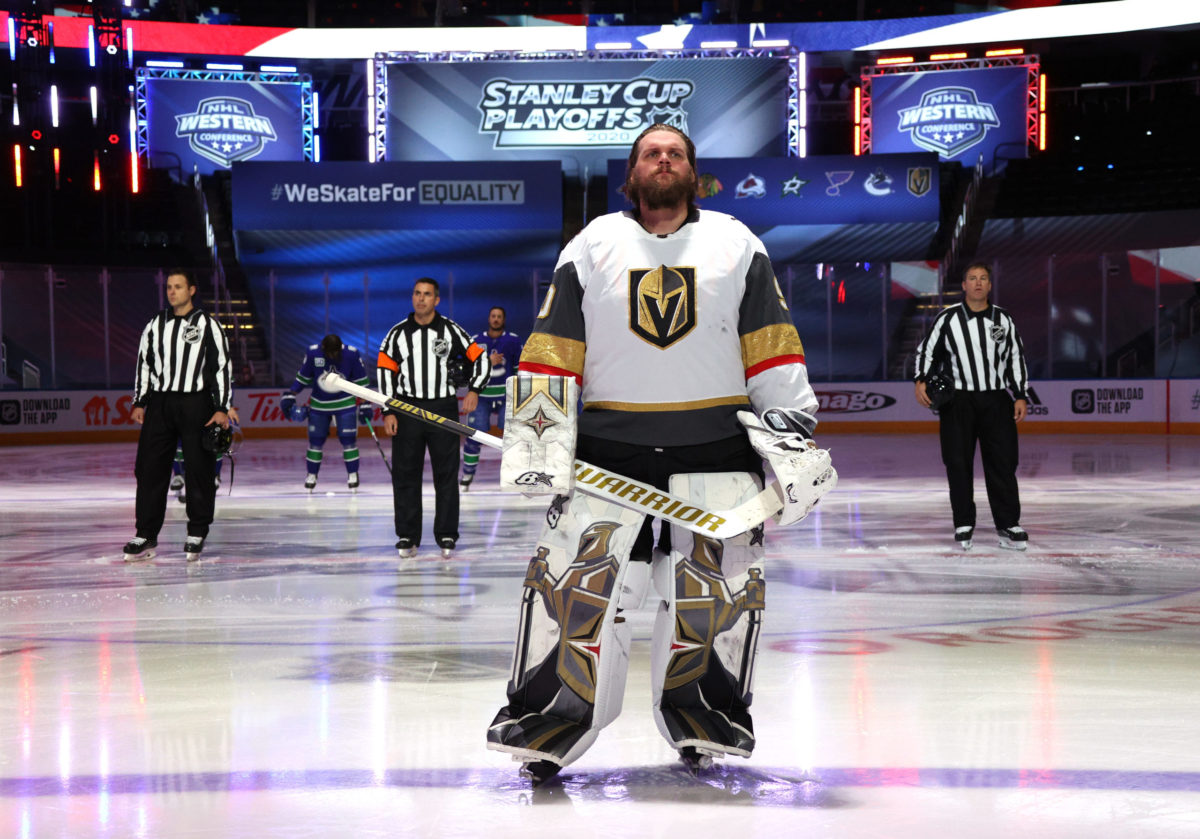 The Golden Knights, for the most part, have followed a stern rotation between Lehner and Fleury, only recently changing this due to his current upper-body injury. Lehner initially came into this season as the predicted starter after his performance in the bubble, but Fleury has certainly proven himself to still be a viable starter for a contending team during Lehner's rut.
Who Should Be the Starter?
With the shortened season, the league has unintentionally put even bigger importance on having two starting-caliber goaltenders on each team. With several back-to-backs and typically 3-4 games in a week, the 1A-1B tandem has been adopted by many teams this season to try and keep both goalies fresh for longer. With that said, every team needs a goalie they can count on to get them a win when they need it.
With the uncertainty of the times and the shortened season, it's as important as ever to ride the hot hand and give the team the best chance to win every night. Currently, that goalie is Fleury. Does this mean Lehner won't get his chance to regain his stats and prove himself? No. With the schedule formatted the way it is, Lehner will get plenty of chances to show that he can return to his Vezina finalist form.
The Golden Knights find themselves in an interesting position goalie-wise. Do you play Fleury until he's tapped out, or do they continue to rotate when Lehner returns and hope he can be the goalie he has been in years' past? With playoffs fast approaching and the games growing ever so important, it will certainly be interesting to see how Vegas handle their expensive goalie tandem down the road.
---
---
Born and raised in Raleigh, NC. Played and coached hockey since 2008. Amateur Sports Writer of 2 years. Attending North Carolina State University. Writer for the Pittsburgh Penguins.