The Chicago Blackhawks have been surprisingly off to a decent start to the 2020-21 season, as they began with a number of injuries to key players such as captain Jonathan Toews and rising star Kirby Dach.
However, the Blackhawks` rookies have stepped to the occasion and have played a big factor in the success of this team has had so far. Their rookies have shown how dangerous they can be, as there were a total of four rookies on the ice for their overtime win on Feb. 9 against the Dallas Stars, with Pius Suter scoring his first overtime goal of this career.
With that said, let's take a closer look at the Blackhawks` top five rookies and the impact that they have made this NHL season.
5. Brandon Hagel
Hagel was drafted by the Buffalo Sabres in the 2016 NHL Draft, going in the sixth round (159th overall ), and the Blackhawks later signed him as a free agent in 2018. From there, he spent some time in the WHL with the Red Deer Rebels and made his way up to the AHL with Rockford IceHogs for the 2019-20 season.
Last season with the IceHogs, Hagel finished with 19 goals, 12 assists, and 31 points and was called up to the Blackhawks shortly after, making his NHL debut against the San Jose Sharks on March 11, 2020.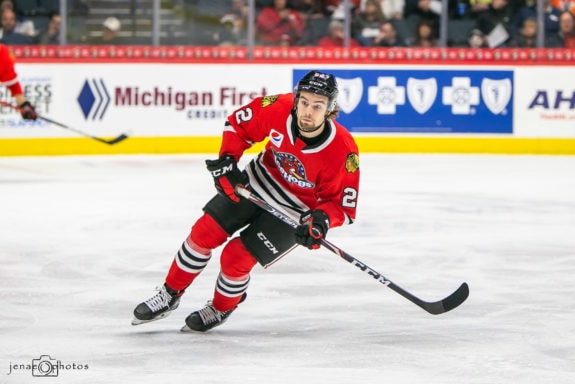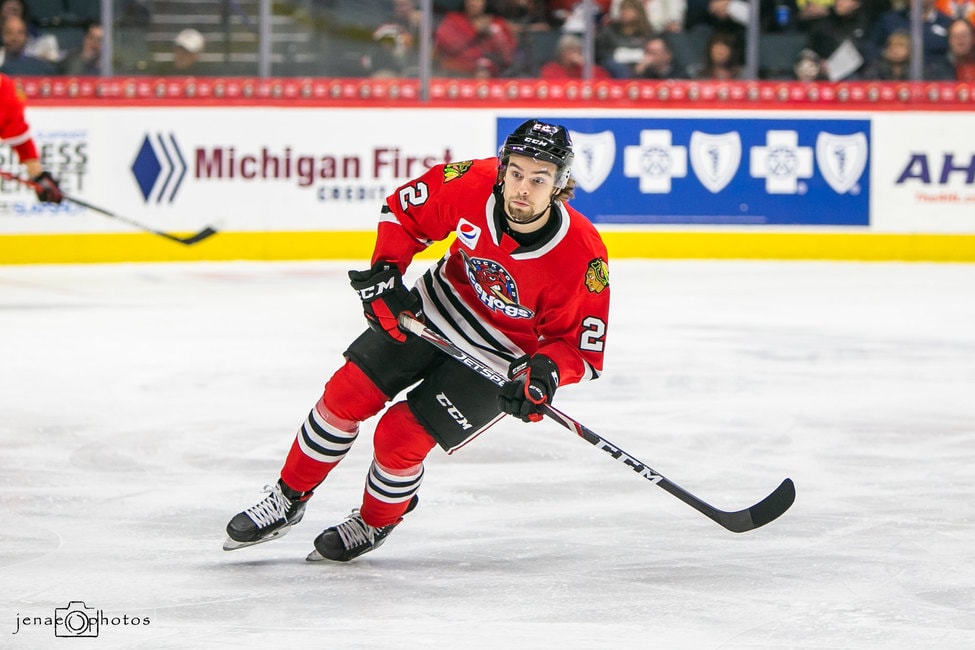 With the 2020-21 season being Hagel`s first official season as a rookie, he's made the most of his opportunities despite not having many; he currently has two assists and two points in 12 games this season.
Compared to the other rookies on this Blackhawks team, Hagel`s goals and assists numbers are not as high due to him playing behind left-wingers Alex DeBrincat and Mattias Janmark, who have both been producing high-level numbers so far.
4. Ian Mitchell
The Blackhawks selected Mitchell in the 2017 NHL Draft in the 2nd round with the 57th overall pick, and from there, he spent the 2018-20 seasons playing at the University of Denver and was named the NCHC All-Rookie Team in 2018, NCHC Second All-Star Team in 2019, NCHC First All-Star Team in 2020, and the NCAA (West) First All-American Team in 2020.
After his 2020 season, Mitchell signed an entry level-contract with the Blackhawks and is now playing his first NHL season as a pro alongside veteran Duncan Keith.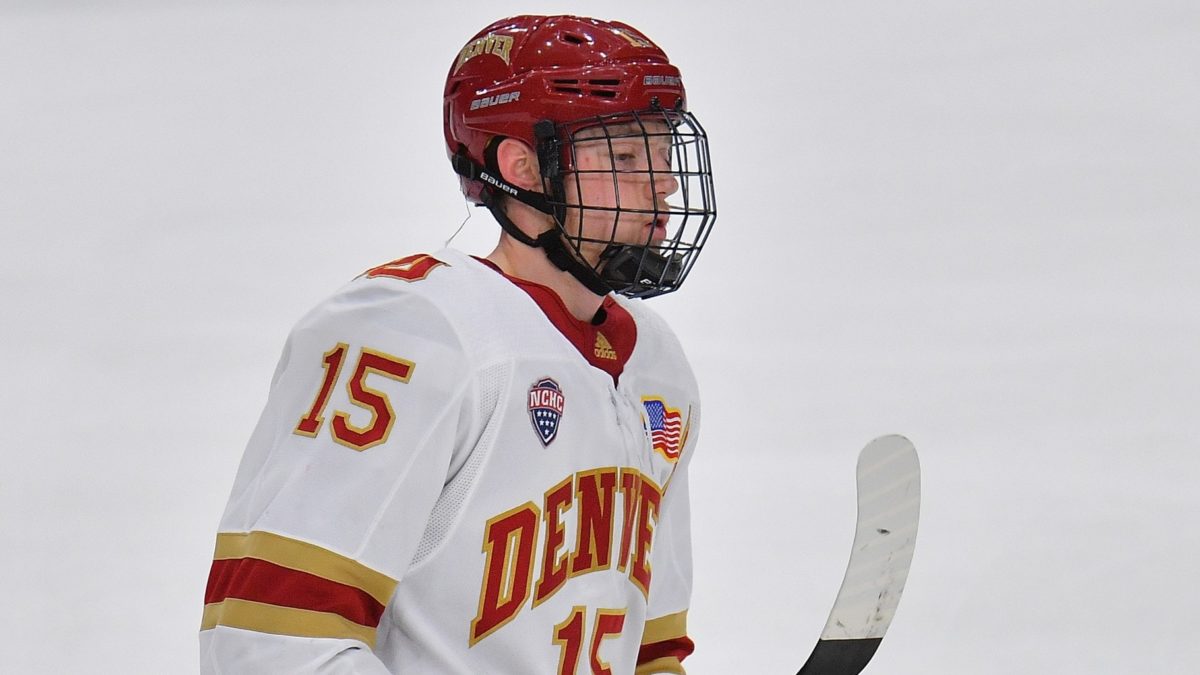 In his first fifteen games in the NHL, Mitchell has scored a goal, recorded an assist, and has two points for the Blackhawks.
The Blackhawks are currently dealing with a number of defensemen not being available due to COVID-19 protocols and have blueliners such as Connor Murphy, Adam Boqvist, and Brent Seabrook out due to injuries. Mitchell will likely see extended playing time and increased production because of this.
3. Philipp Kurashev
The Blackhawks selected Kurashev in the 2018 NHL Draft in the fourth round (120th overall), and from there, he was assigned to the IceHogs of the AHL, where he scored seven goals, recorded 12 assists, and finished the season with 19 points in 36 games.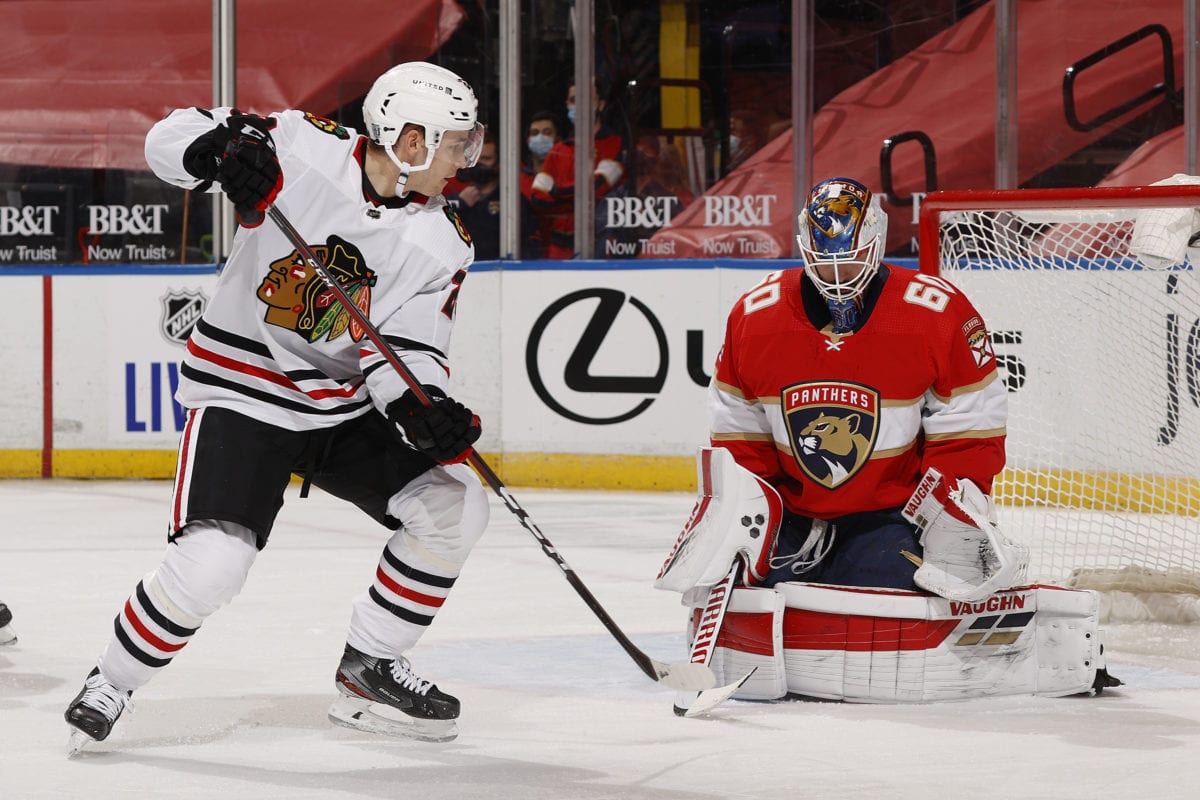 Kurashev has been extremely productive for the Blackhawks in his rookie season, scoring four goals, recording three assists for seven points.
This dominant offensive performance puts Kurashev in third in most goals scored by rookies this season behind Tim Stutzle (4) and his teammate, Suter (6). Kurashev is also among the best when it comes to points, as he currently sits fifth.
When you compare the time on ice per game played among rookies in the NHL, you'll see that Kurashev averages one of the lowest times with about 12 minutes, and despite that, he still finds himself at the top of each major category among rookies, which goes to show how talented he is.
2. Pius Suter
The Blackhawks signed Suter as a free agent in 2020 after playing with ZSC Lions in the National League in Switzerland. In the 2019-20 season with the Lions, Suter scored 30 goals and recorded 23 assists for 53 points.
By far, Suter has been the best offensive rookie for the Blackhawks this season, scoring six goals and three assists for a total of nine points in the 15 games that he has played. Among rookies, he leads in goals with six and sits in second behind Kirill Kaprizov, who has nine points.
Due to injuries suffered to the Blackhawks' top centres in Toews and Dach, Suter has received extended playing time, as he's spent quite a bit of time playing on the first line with DeBrincat and Patrick Kane.
If Suter manages to keep this performance up throughout the season, Blackhawks fans could potentially see their first Calder Memorial Trophy winner since 2016 when Artemi Panarin won it.
1. Kevin Lankinen
The Blackhawks signed Lankinen in 2018, and he spent the 2018-20 seasons in both the ECHL with the Indy Fuel and the AHL with the Rockford IceHogs before making his debut this season in the big leagues.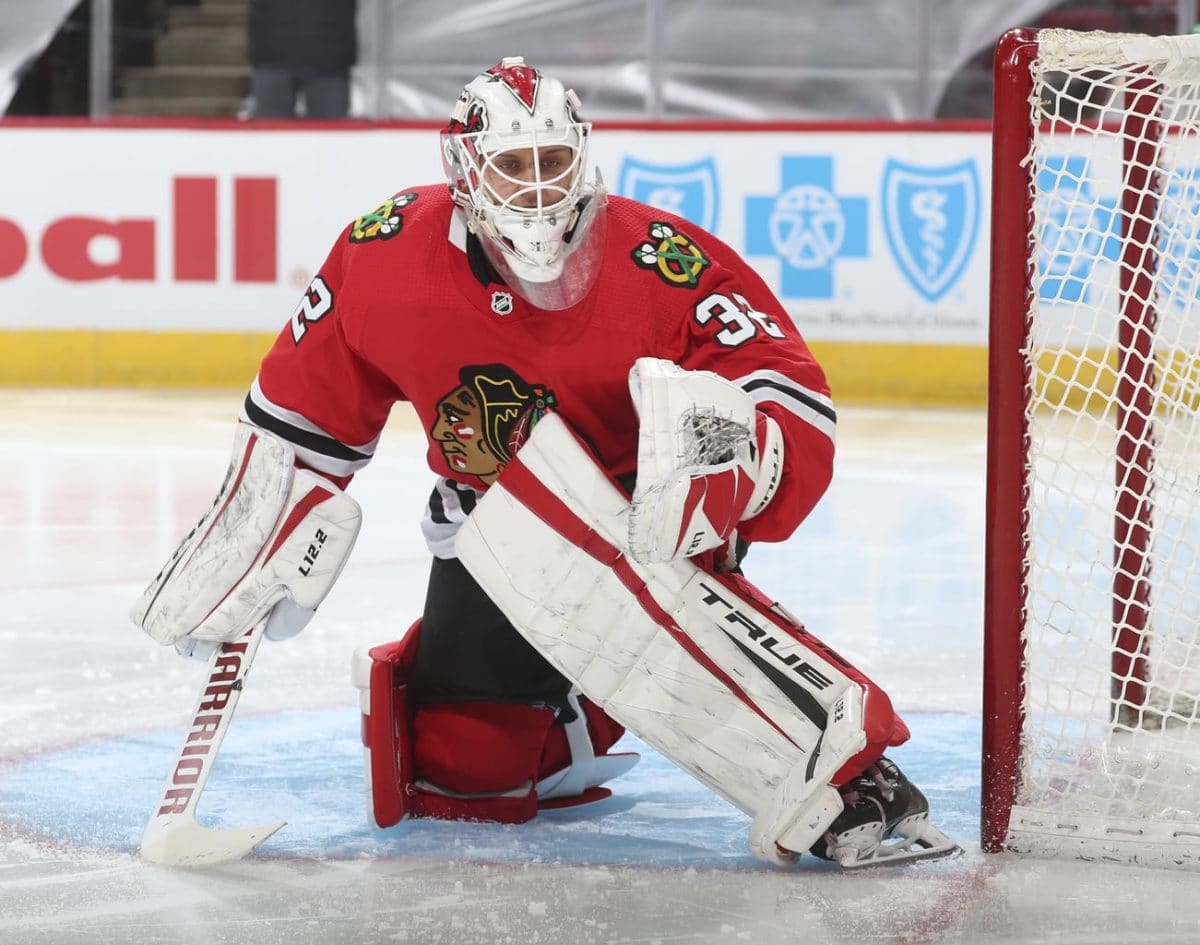 After his rocky NHL debut against the Florida Panthers back on Jan. 19, where he allowed five goals, Lankinen has turned it around and has become one of the top rookie goalies in the NHL.
Lankinen`s current record as a goaltender for the Blackhawks is 5-2-3 with a goals against average (GAA) of 2.55 and a save percentage (SV%) of .942%.
Among rookies goalies, Lankinen is tied for most wins with Washington Capitals' goalie Vitek Vanecek and leads in saves with 317.
When looking at how Lankinen`s number match up with the entire league, he sits behind Mikko Koskinen of the Edmonton Oilers in saves and is in the top ten in wins this season. Like Suter, Lankinen is also in the running for the Calder Memorial Trophy this season, as he`s been a huge part of the Blackhawks' success.
With all that said, the Blackhawks organization has to be pleased with how well their young core has been progressing so far this season. And once key players are off the injury list for this team, we could be in store for something special in the upcoming seasons.
---
---
Nimrit Singh is currently finishing up his fourth-year at Humber College in the Bachelor of Journalism program and covers the Chicago Blackhawks for The Hockey Writers.