After waiting 10 months for the Buffalo Sabres to return to action, fans have been forced to endure another waiting period due to a rash of COVID-19-related postponements. Nine members of the team, plus head coach Ralph Krueger, have been placed on the COVID-19 protocol list, as the Sabres have yet to play a game in the month of February.
These issues stem from the team's doubleheader against the New Jersey Devils on Jan. 30 and 31. It was a situation that left many around the team furious that the games were played even when there seemed to be evidence that the players' health was being put at risk.
At the moment, the Sabres are slated to return to the ice on Monday for a home game against the New York Islanders. Assuming there are no more postponements — far from a given at this point — the Sabres will be facing an extremely condensed schedule in the months to come as they try to play their remaining 46 games.
These are the series of games that will likely tell the story of how Buffalo's 2020-21 season unfolds.
Feb. 15-16 vs. New York Islanders
We begin with the first two games that the Sabres are slated to play as they make their return after more than two weeks off. The homestand against the New York Islanders will mark the first time these two teams will meet this season, but Buffalo's lineup for the game could end up looking very different.
With Dylan Cozens, Rasmus Dahlin, Taylor Hall, Curtis Lazar, Jake McCabe, Casey Mittelstadt, Brandon Montour, Tobias Rieder, and Rasmus Ristolainen all still on the COVID-19 protocol list, the Sabres may have to face the Islanders with a skeleton crew, particularly on the blue line.
They also could be without their head coach. Krueger has been confirmed to be symptomatic with COVID-19, meaning assistant coach Steve Smith may need to take the reins for a few games.
While the hope is that the Sabres will eventually return to full strength, they will need to shake off the rust with an improvised lineup that could feature only half of their regular players. Buffalo can't afford to lose too much ground in the very competitive East Division — where they currently sit in eighth in points (10) and seventh in points percentage (.500%) — and against a beatable Islanders team, they need to grab at least a couple points.
Feb. 23, 25 at/vs. New Jersey Devils
While the Devils' season has been defined by their disastrous COVID-19 situation (as of Friday, New Jersey had a whopping 18 players on the protocol list), it's overshadowed the fact that they had been one of the more surprising teams through their first nine games.
While New Jersey's 4-3-2 (10 points) record places them seventh in the East, its points percentage of .556% has them in the fourth playoff spot. The emergence of Jack Hughes after his rough rookie season has been a bright spot, and a team that didn't have high preseason expectations looks like it might belong in the playoff race after all.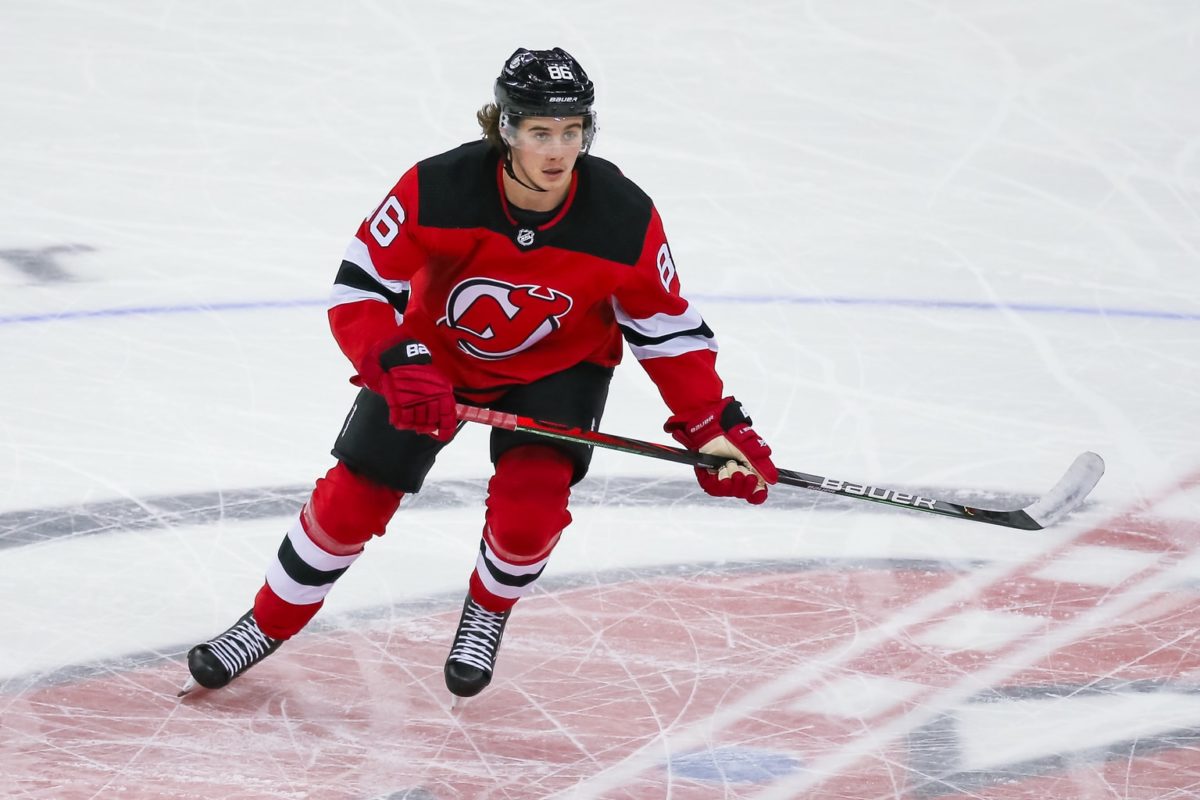 The Sabres will be looking to perform better than they did in the doubleheader before the shutdown, when they were fortunate to grab two points after some very sloppy play in a 4-3 shootout win and a 5-3 regulation loss.
The home game on the Feb. 25 in particular bears watching, as it could be Buffalo's first game with fans in the stands based on New York Gov. Andrew Cuomo's announcement on Wednesday that the state's pro sports venues could open at 10% capacity.
March 18, 20 vs. Boston Bruins
The only holdover rivalry from the old Atlantic Division, the Sabres and Boston Bruins aren't scheduled to meet until mid-March. It remains to be seen what the divisional picture will look like at that point, but at the moment, Boston is running away with the East.
Entering Friday, coach Bruce Cassidy's team had won four straight and sat at 9-1-2 for 20 points, two points ahead of the second-place Philadelphia Flyers. But Boston's .833% points percentage is well ahead of Philly's .692%.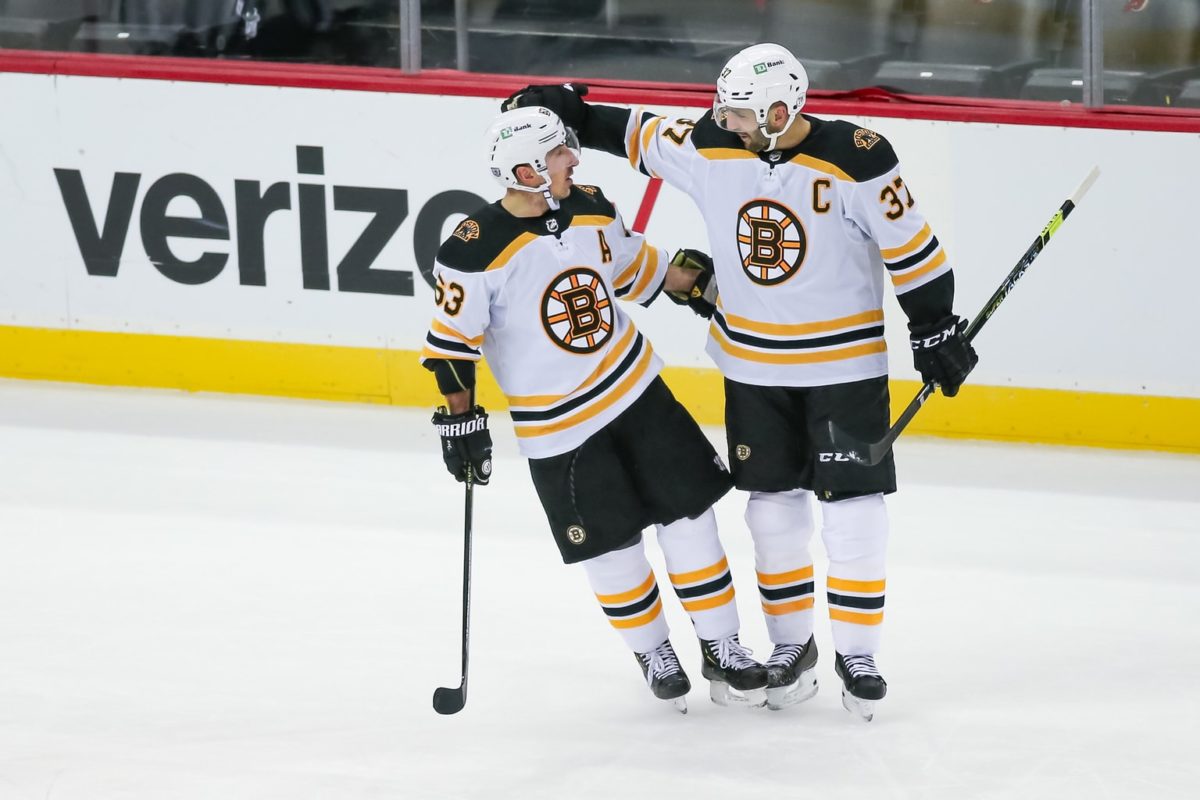 Even with the offseason losses of Torey Krug and Zdeno Chara, the Bruins haven't missed a beat, boasting a plus-13 goal differential that ranks fourth in the NHL.
These first two of eight meetings with the Bruins will provide a measuring stick of sorts for the Sabres to see if they can play with the division's best.
March 24-25 at Pittsburgh Penguins
The Sabres' condensed schedule will be a factor all season, but it will become especially arduous in the second half of March and early April. Between March 16 and April 3, Buffalo will play 11 games in 19 days.
This doubleheader against the Pittsburgh Penguins comes right in the middle of that stretch, and also comes in the midst of a four-game road trip over six days.
Beyond any COVID-19-related roster absences, certain players may need to be rested simply to keep fresh legs on the ice (which is why this current pause may serve as a blessing in disguise). This will be especially true with goaltenders, an area that has been an issue for both the Sabres and Penguins this season.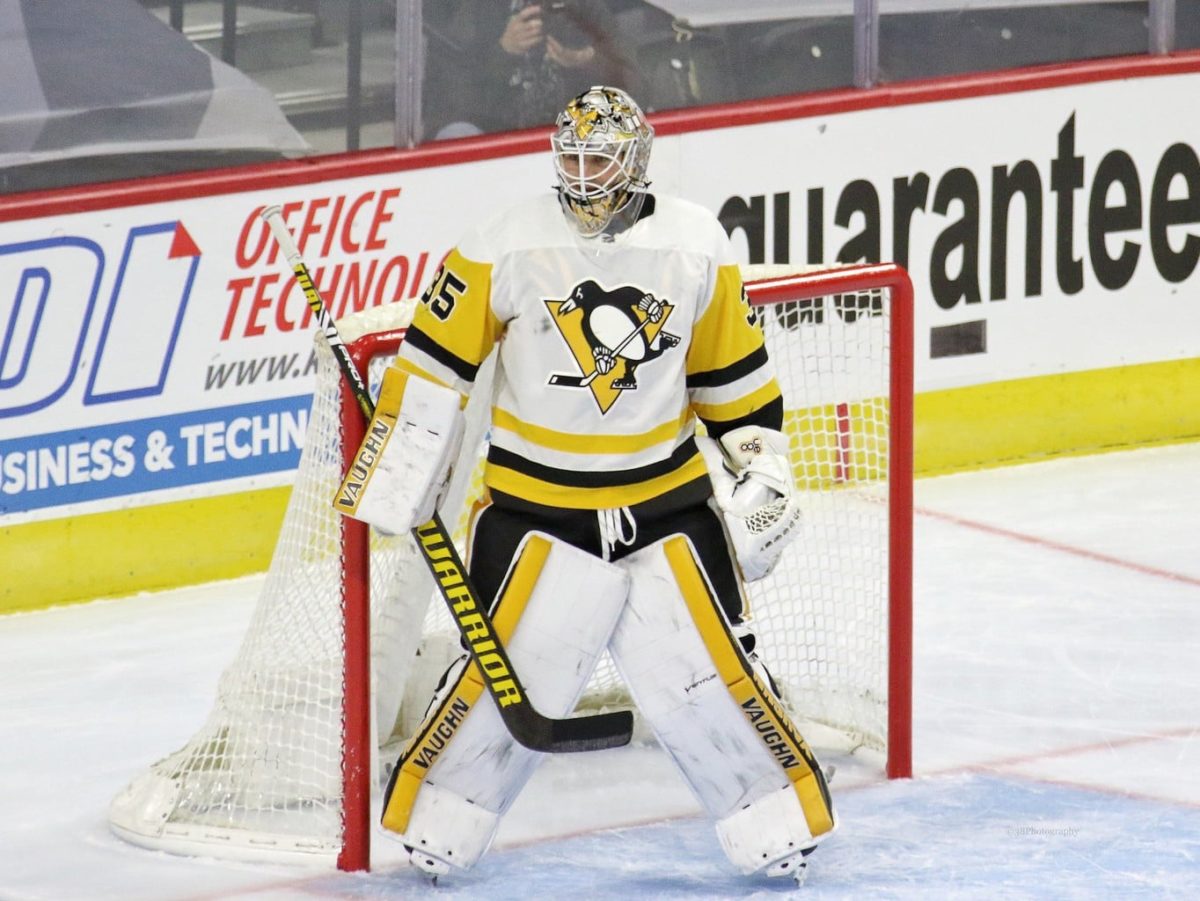 Pittsburgh sits at sixth in the East Division in points percentage (.542%) with a division-worst minus-seven goal differential. The Penguins' goaltending duo of Tristan Jarry and Casey DeSmith boasts a combined save percentage of .865%, 30th in the NHL ahead of only the lowly Ottawa Senators.
Buffalo's team save percentage of .898% ranks 21st, and it's clear that they need more consistency from Linus Ullmark and Carter Hutton. However, despite the Pens' struggles, the duo of Sidney Crosby and Evgeni Malkin have had the Sabres' number for years and will still provide a stern challenge.
April 25, 27 at New York Rangers
The Sabres' stretch run will be yet another grueling gauntlet of 10 games in 17 days to conclude the regular season (subject to change, of course). Making those two and a half weeks even more difficult is the fact that four of those games come against the division-leading Bruins with two more against the Penguins.
It's for that reason why these two games against the Rangers are so pivotal. If Buffalo is still in the hunt for the playoffs entering the homestretch, picking up points (preferably wins) against a struggling New York team will be essential.
A trendy playoff pick coming into the season, coach David Quinn's squad sits last in the East in points percentage (.458%) and is getting very little production from marquee names like Mika Zibanejad, Alexis Lafreniere, Kaapo Kakko, and Chris Kreider (11 points combined).
The Sabres have taken three of a possible four points in their first two meetings with the Rangers; that's a trend that needs to continue the rest of the season. In such a condensed campaign, every game's significance is magnified. But these are the doubleheaders and mini-series that will truly determine how the Sabres' 2020-21 season turns out.
---
---
Born and raised in Buffalo, NY, Nick has a Bachelor's degree in history from Boston University and a Master's degree in journalism from Syracuse University. He interned at Little League International where he covered the Little League Baseball World Series. Nick then spent over three years as a newspaper sports reporter and editor at the Bradford Era in Bradford, PA and the Daily Freeman in Kingston, NY. He is currently living in Buffalo where he is still holding out hope for a Bills Super Bowl and/or Sabres Stanley Cup.