Look, nobody's perfect. Sure, as general manager of the Vegas Golden Knights, the now-team president George McPhee masterfully navigated the landscape of the 2017 Expansion Draft and successfully exploited the rules to build a solid roster and stockpile future assets. McPhee's efforts not only engineered his club's storybook expansion run to the Stanley Cup Final but established a blueprint that the Seattle Kraken are hoping to follow next summer and 30 other NHL teams are hoping to avoid.
You could be forgiven for figuring that McPhee nailed every pick of the draft, but going 30-for-30 is nearly impossible, particularly when picking from an assortment of other team's scraps and undesirables. There were bound to be a few wasted selections when some teams possess precious little depth beyond the seven forwards, three defensemen and one goalie they were allowed to protect (or eight skaters and one goalie).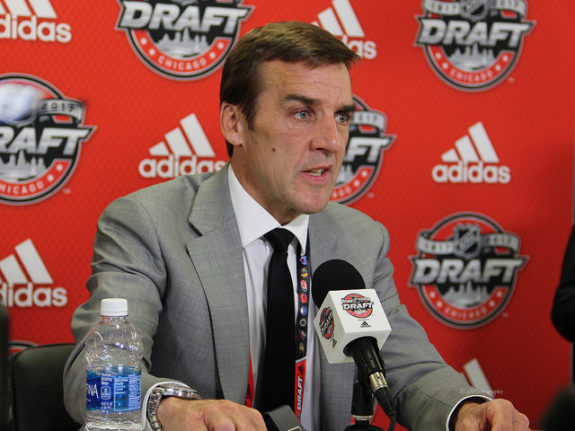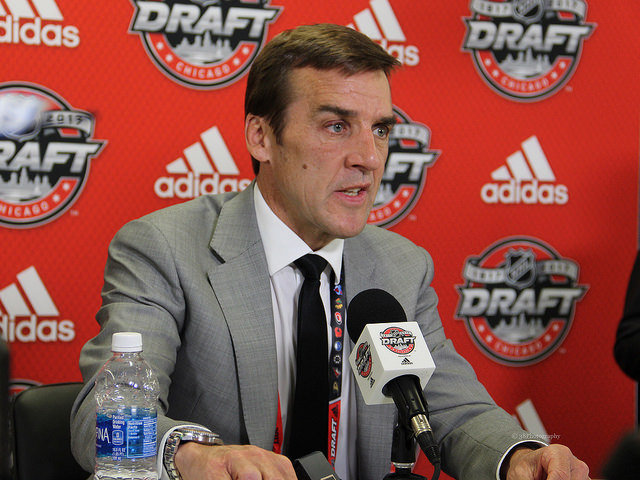 This exercise, then, comes down to looking a proverbial gift horse in the mouth. Because while there has been plenty of discussion about Vegas picking up the likes of William Karlsson and committing thievery to take both Jonathan Marchessault and Reilly Smith from the Florida Panthers, less has been said about the likes of, say, Teemu Pulkkinen. Here are five missed opportunities from Vegas' Expansion Draft and how they could have gone better.
After all, three wins away from the Stanley Cup is still three wins away from the Stanley Cup!
Arizona Coyotes
Some clubs just didn't have much of substance to offer on their unprotected list, and the Golden Knights' desert rival Coyotes were probably the most prominent example of that. As such, Vegas took a shot at potential future development with Teemu Pulkkinen, albeit while showing little faith by giving him only a one-year deal. The then-25-year-old actually led the AHL affiliate Chicago Wolves in scoring, but it wasn't enough to move up to the suddenly-deep big club. The next season, Pulkkinen left for the KHL, where he has remained since.
Help at the AHL level on a low-risk deal is hardly the worst outcome possible, but a helpful NHL player would have been nice. Looking back, there isn't much of note on the Coyotes' unprotected list, unless you count long-time captain Shane Doan, who was 40 and had received a nice farewell from his long-time club. However, Doan had yet to announce his retirement, which he did later than August.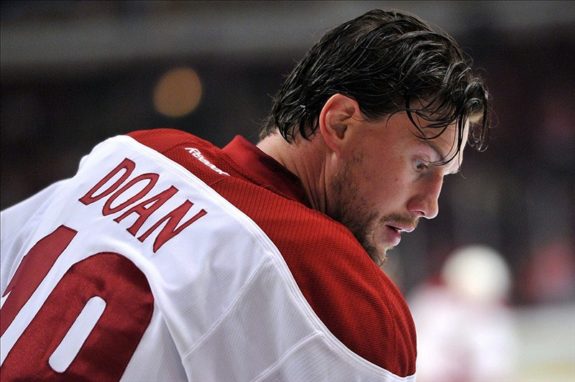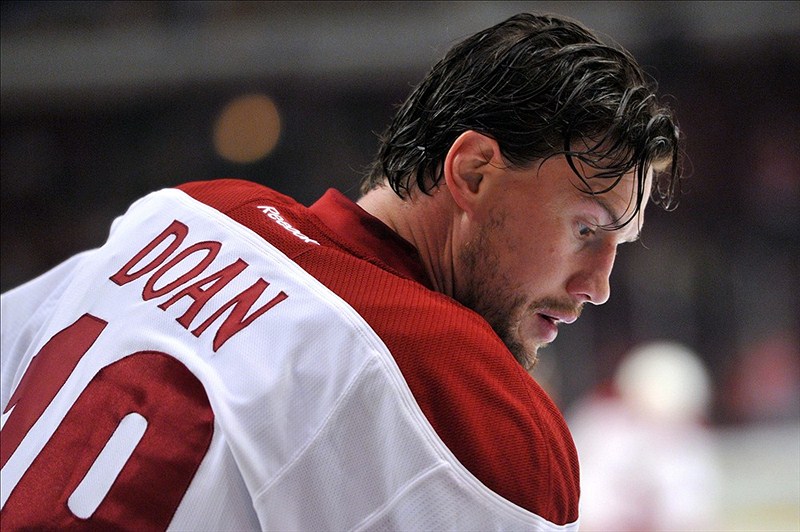 Had the 21-year vet been willing to go play five hours from his Arizona home, surely the Knights could have used his veteran leadership, particularly as they chased the Stanley Cup – and how great a story would that have been for Doan?
Edmonton Oilers
Gambling that a still-young former fourth overall pick simply needed a change of scenery to prosper was close to as safe a bet as they come in the Expansion Draft. In that sense, you can certainly appreciate the rationale behind Vegas' selection of Griffin Reinhart, still just 23 years of age, from the Oilers. Unfortunately, Reinhart was no better away from Edmonton, being simply serviceable over two seasons with the Wolves before moving on to the KHL's Kunlun Red Star last season.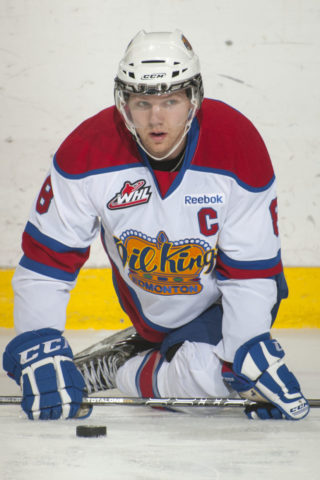 If the Golden Knights were inclined to gamble here (insert your own Las Vegas joke), they would have been better off taking fellow blue liner Kris Russell in the hopes that they could use the 48-hour negotiating window prior to unrestricted free agency to agree to a contract. Russell eventually signed a four-year, $16 million deal to remain with the Oilers, where he's remained a sturdy staple of the back end since. That $4 million would be a tough pill to swallow given Vegas' current cap constraints, but would have been easier to absorb in their inaugural season.
Colorado Avalanche
McPhee enjoyed a good deal of success in squeezing teams for draft picks and prospects in exchange for assurances that certain unprotected players would not be claimed, but that wasn't his only tool in future asset acquisition.
Sometimes that involved flipping a player that Vegas had exclusive rights to, as he did when he claimed Calvin Pickard from the Avalanche and shipped him off to the Toronto Maple Leafs for Tobias Lindberg and a 2018 sixth-rounder. In the end, however, two players who never suited up for the Golden Knights proved to be an underwhelming return.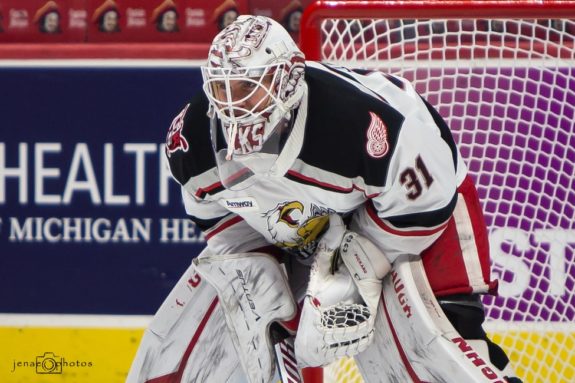 The Golden Knights wound up with one Swede (Lindberg) when they would have been better off simply taking another, Colorado's Carl Soderberg. The Avs left the veteran center unprotected, figuring that a down year (six goals and 14 points in 80 games and a dreadful -26) coupled with $14 million left owing would scare Vegas away. Turns out, it was a down year and the 35-year-old has roared back, scoring 56 goals in three seasons since between Colorado and Arizona.
San Jose Sharks
The Sharks have fallen considerably from their perch as one of the league's most talent-laden rosters in recent years, but the group was still pretty formidable in the summer of 2017. And so they were forced to make available some pretty major free agent names like Joe Thornton and Patrick Marleau, albeit with the knowledge that the future Hall of Famers would rather chase a ring in San Jose than join an expansion startup (little did they know…). How, then, did Vegas come away with journeyman defenseman David Schlemko (who was then flipped to Montreal for a fifth-rounder)?
More to the point, even if Thornton and Marleau were pie-in-the-sky hopes, the Golden Knights still had ample options to choose from that likely brought more value than a fifth-rounder (they chose Finnish prospect Marcus Kallionkieli with the pick).
Also on the Sharks' unprotected list: Brenden Dillon, Dylan DeMelo and restricted free agent Barclay Goodrow. Ironically enough, all three men were traded ahead of this past season's trade deadline, returning a second and third-round pick for Dillon, a third for DeMelo (to the Ottawa Senators) and a first for Goodrow. It's gotta sting for Knights fans that one of the biggest missed opportunities of the draft involved the rival Sharks.
Call it nitpicking if you will, but this exercise highlights just how difficult it is to be a general manager. Not only are they accountable for every decision made, but also for the possible alternate outcomes that could have been. It's also what makes these retroactive look-backs so compelling for fans – there's always another path to explore.
It's a credit to McPhee that there are so few mistakes to harp on (not to let him off the hook for taking David Perron instead of Jordan Binnington). Still, there's always at least a little room for improvement and you have to think that Kraken GM Ron Francis might just think he can do a bit better.
---
---