Part of creating a team that can win both in the regular season and in the playoffs requires not only the skill to find talent, but also the ability to navigate the salary cap and manage player contracts. The Florida Panthers, under the direction of former general manager Dale Tallon, managed to bring in some great young talent and are in an enviable position as they have a number of favorable contracts.
The hope is that new general manager Bill Zito will be able to add the missing pieces to a team that is hungry to advance past the first round of the playoffs for the first time since 1996. But not everything he inherits is without fault. Here, we look at the three worst contracts the Panthers have heading into the 2020-21 season, focusing on a player's cap hit for this season compared to their most recent level of production. Essentially, investment versus return.
Anton Stralman: $5.5 Million
Defense was an issue for the Panthers last season, as they were a bottom-four team in goals against by season's end. While it wouldn't be fair to place an inordinate amount of blame on Anton Stralman for those struggles, his offensive production was notably lower than defenders Keith Yandle and Aaron Ekblad. He had less than half the points either of them did.
In addition, Stralman put up one fewer point in 69 games than fellow defender Mike Matheson did in 59. Stralman remains on the squad while Matheson was traded to the Pittsburgh Penguins in a trade that brought forward Patric Hornqvist to Florida.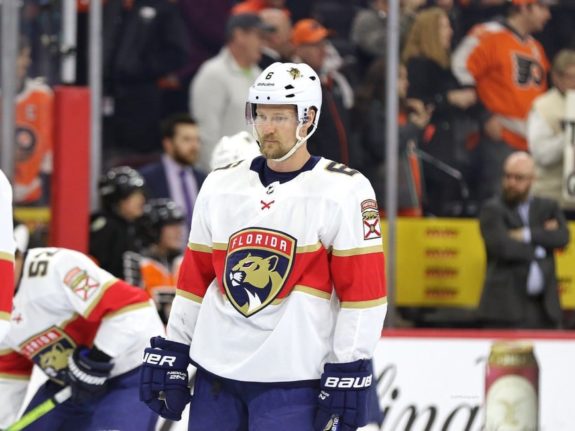 Stralman also put up only one more point in 69 games than MacKenzie Weegar did in 45. It is fair to wonder if he has been leapfrogged by the 26-year-old Weegar, who the club re-signed to a three-year contract. Stralman may be valuable in other categories, but Weegar also out-hit him, averaged more blocked shots per game, and was far better in the plus-minus category.
Stralman should still play a role if the Panthers are going to turn the tides in their defensive zone, but whether or not his contract falls in line with the level of importance he will play is certainly up for debate. With the signing of Radko Gudas as well as the arrival via trade of Markus Nutivaara, who is one of the Columbus Blue Jackets players that Zito has brought with him to South Florida, Stralman's third-highest cap hit among defenders on the team seems steep for the now 34-year-old.
Sergei Bobrovsky: $10 Million
It may be too early to call this a bad contract, but it certainly looks very much like one heading into this season. When the Panthers signed Sergei Bobrovsky, it appeared they were making a great move in signing a two-time Vezina winner to replace longtime netminder Roberto Luongo.
However, struggling mightily as Bobrovsky did after signing a seven-year, $70 million contract isn't something that is going to make it any easier to sleep at night for the front office. It is important to note that this significant long-term investment also includes a no-movement clause, as well as a 16-team no-trade list starting in 2024.
The Panthers are projected to be among the top-three in the league for a cap hit at the goaltender position this upcoming season and did not get anywhere near top-three production from Bobrovsky in the first year of his contract. He ranked fourth-worst in goals-against average and 10th worst in save percentage league-wide among goaltenders who played a minimum of 20 games.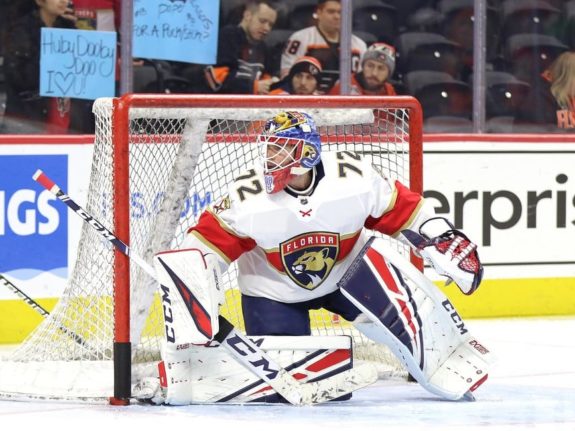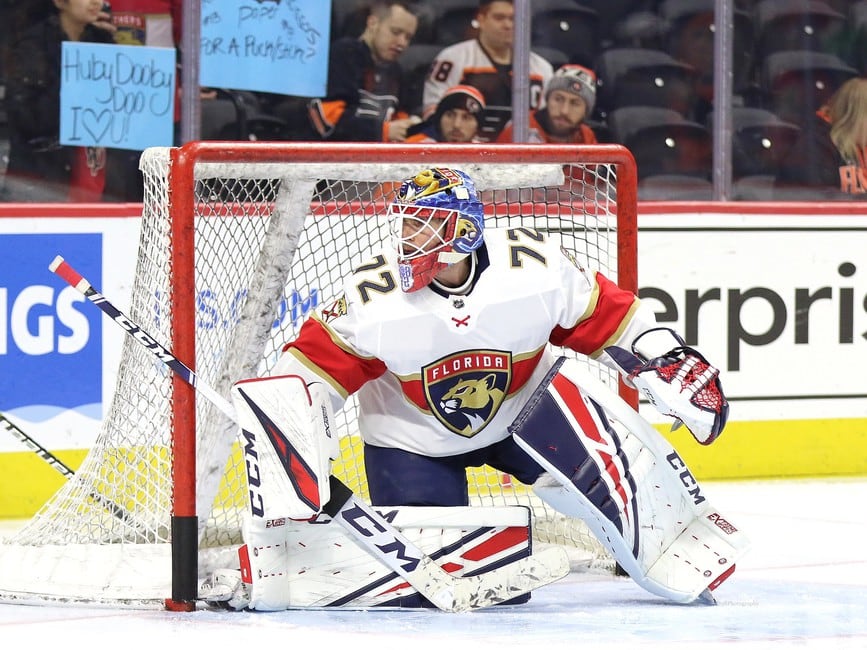 Of course, you cannot put the entirety of the blame on the now 32-year-old Bobrovsky. In a new environment, and with a team struggling on defense, the goaltender's first season with Florida is not likely to define the entirety of his tenure with the Panthers. Certainly, the hope is that it won't, and there is reason to believe that he could bounce back this season. If he returns to any semblance of the player that won two Vezina trophies he will be well off of this list come this time next year.
Brett Connolly: $3.5 Million
Just because a contract may be one of the three worst on a team doesn't necessarily mean it's all that bad. That is the case here with Brett Connolly. Surrounded by tremendous offensive talent, Connolly has played decently since joining the Panthers. In the 2019-20 season, he had 19 goals and 14 assists in 69 games. These numbers were certainly serviceable for his role on the team.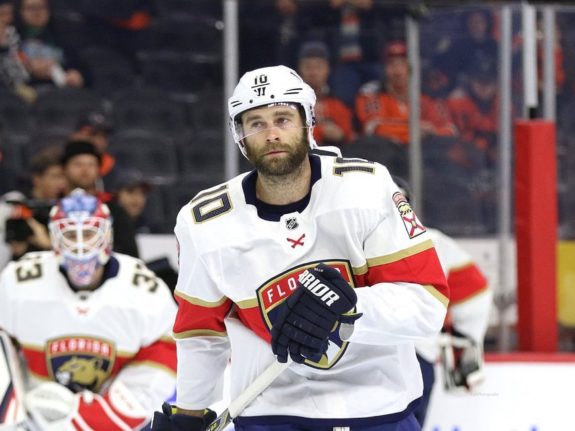 Connolly ends up here because he ranked ninth in points team-wide with 33 last season, putting him behind currently rostered players like Frank Vatrano. Vatrano, who put up 34 points in 69 games, is two years younger and commands nearly $1 million less in cap space.
Connolly has bounced around the league in his career and that is likely because of his innate skill, but his production doesn't necessarily command a long-term roster spot. His may not be among the worst contracts one could imagine for his level of production, but the deal could certainly be better when looking at it from a team-friendly perspective.
The Bottom Line
Currently sitting with the seventh-most projected cap space in the league, it is no surprise that the Panthers are short of contracts that would make one scratch their head. It is a testament to team management and the work of the front office that skill has been largely added through the draft.
Additionally, more skill has been added through trades and free agency signings that have been largely free of major investments. While these three contracts may currently look like the three worst on the team, the league is fluid, and each player is only a season away from proving themselves worthy of their pay grade.
---
---