Since the start of the offseason (and even before that) Garth Snow has been working the phones for the Islanders and making moves. So far, he has brought in six players with one way contracts – who many expect to make the big club.
With the signings, Snow has put himself in a situation where he still has loads of cap room, depth at forward, and chips to play with. So here we'll grade each and every acquisition he has made so far this offseason where a one way contract was given.
Jaroslav Halak
Halak has been one of Snow's most aggressive moves as the Islanders' GM, and for good reason as the goaltender has posted a .910 save percentage or better in every place he has played – not to mention his pretty solid playoff numbers. Signing him to a team friendly contract  with a cap hit of $4.5 million before free agency started should be enough to tell you that this is a great move. Even if he only plays 55 games a season, the Islanders are instantly a better team than they were last year with Halak in net.
Verdict – A
Chad Johnson
No, not the Chad Johnson who legally changed his name to "Ochocinco" and head-butted his fiance. This is the 28 year old backup to Tuukka Rask who played exceptionally well last season and boasted gaudy numbers (.926 Save Percentage, 2.10 GAA) as an NHL backup, and played to the tune of a 17-4 record in 27 games played. Clearly, these numbers might be a bit skewed playing behind the Bruins' defense, but stats like that are exciting nonetheless. The only thing that Islanders fans might have hoped a bit for would've been a little bit more experience in their backup, but Johnson certainly played on the big stage in Boston and should be prepared to take over the backup duties in New York.
Verdict – B
T.J. Brennan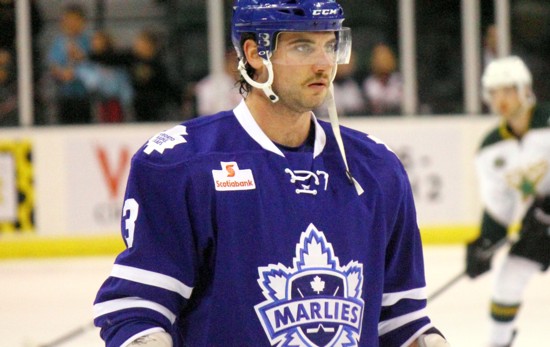 Not many people knew who T.J. Brennan was before the Islanders signed him to a one year, $600k contract, but that's alright.
He's been primarily a career AHLer who was voted as the most outstanding defenseman in the AHL last season. He produced EA Sports-like numbers this season, scoring 72 points with the Toronto Marlies in 76 games played. In his last stint in the NHL, he played 19 games with the Florida Panthers and scored 9 points. In an 82 game season, that's close to 39 points.
This signing won't be seen as the most important one they made, but the one with the most potential for sure. If Brennan ends up not working out, he's only signed for a year and at a minimal hit. If it does, he'll be a restricted free agent that the Islanders can sign for a few seasons more.
Verdict – B-
Cory Conacher
Cory Conacher is a player that I was certain the Islanders should've claimed had the Sabres not done so first. He's not a big player standing in at 5'8″, but he does possess some skill.
Most famously, he was dealt to Ottawa along with a fourth round pick for Ben Bishop, who went on to have a phenomenal season in Tampa Bay and was named a Vezina Trophy finalist. Conacher, on the other hand, did not have the same fortunes as he was eventually waived due to his poor performance. He ended up in Buffalo and was not tendered a qualifying offer which led to his signing with the Islanders.
Conacher's signing shouldn't be seen as more than a depth move, especially after the two signings the Islanders made on day two of free agency, but even as a third line wing the expectations for Conacher should be somewhat tempered. He also falls in the same catagory as Brennan – where if the Islanders like what they say – then they can tender him a qualifying offer next seasons since he'll be a restricted free agent.
Verdict – C+
Nikolai Kulemin
Kulemin's signing kicked off day two of free agency, and he was brought in alongside Mikhail Grabovski. This move really hinges on the acquisition of Grabovski, because both he and Kulimen's best years were when they played with each other. Kulimen was signed to a four year deal with about a $4 million cap hit ($4,187,000 per year, AAV). Last year, he had only twenty points in 79 games, but his last big season came on Grabovski's line where he had 30 goals.
Verdict – C+
Mikhail Grabovski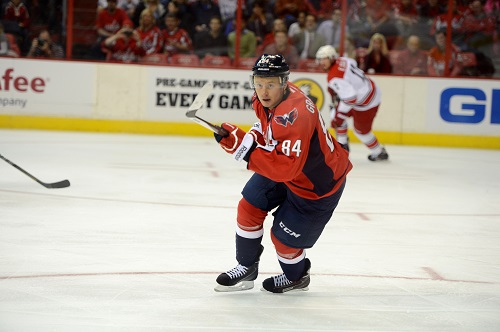 Remember the Moulson/Tavares bromance? That has nothing on the Grabovski/Kulimen one.
The Islanders brought in Mikhail Grabovski along with Kulemin in a move that left Jeremy Roenick very confused. However, if you look at his year with Kulemin, you wouldn't be.
In the year that Kulemin had 30 goals, Grabovski scored 29 goals and had 29 assists. Pairing the two again could be a monumental success. Even without Kulemin though, Grabovski has been pretty solid and the Islanders view him as a second line center. He played in the Metropolitan Division last season with the Washington Capitals, and put up 35 points in 58 games. That certainly won't get him in any discussions for the Hart, but it's definitely a solid addition.
Verdict – B-
The Islanders Are Not Done Yet!
After all these signings, the biggest need for the team is still not addressed – a top 4 defenseman. While these certainly do not grow on trees, Snow has set himself up nicely to acquire one via trade. Players like Josh Bailey, Michael Grabner, Brian Strait, Matt Carkner, Frans Nielsen, and some other prospects have just been made much more movable. With all of these moves and possibilities, the Islanders are definitely a team that is on the rise, and the last two days have only proven that even more.