The St. Louis Blues have taken fans on a roller coaster ride of emotions and playing levels throughout the first half of the 2015-16 NHL season. Though initially the down slopes were due to various key injuries, the team still hasn't found true consistency, and now find themselves falling in the standings after going 5-4-1 in their last 10 games.
Grading the First Half of the Season
Here's a look into primary areas of success and concern for the Blues through the first 42 games this season (1 game over the halfway point for those sticklers).
Goaltending
Some may wonder why this comes first as it's the last line of defense. Goaltending was not the Blues issue last year and with the same tandem in net for the club this season, it's no surprise that it's also not the problem this year. Though both Jake Allen and Brian Elliott have had some lulls in play they have been stellar for the team this season, especially considering that scoring is down 25% from this point last year (3.12 GPG at the start of 2015 versus 2.41 GPG at the start of 2016).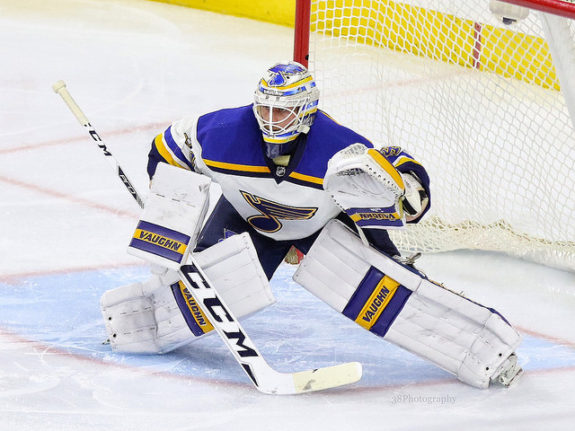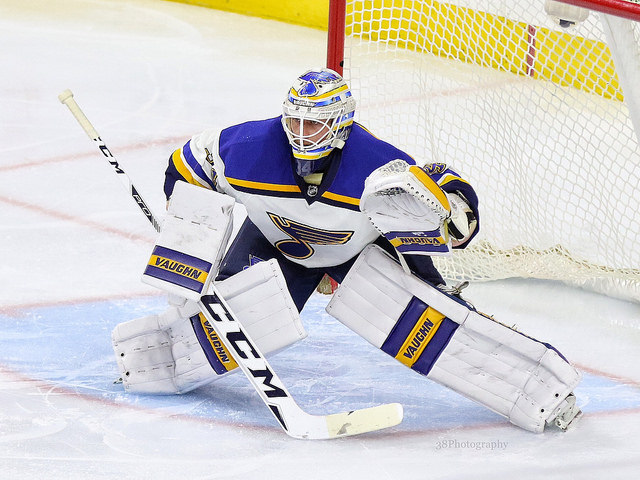 Allen has garnered most of the starts this season (29) and for good reason, as he has really shined through its first half. His athletic desperation saves add much needed energy to the Blues and his superb overall positioning/puck tracking has given him much of his success so far. It's great to see him continue to develop at the NHL level, and to battle for every puck regardless of the circumstances surrounding him (2-on-0s, breakaways, penalty kills, etc…). This is why he's 6th overall with a 2.11 GAA, and 7th in save percentage at .926 (minimum of 20 starts). His 5 shutouts are also good enough for 2nd overall in the NHL, and his many save-of-the-year candidates are giving him a strong push for Vezina consideration. He even has a 6.1 GPS (goalie point share) meaning his play has directly resulted in over 6 goals for already this season.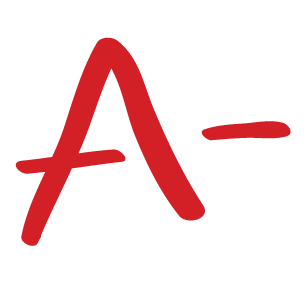 Elliott is a competitor, and has always thrived the most in a 2-goalie situation. This is why it's not shocking that he's also had a stellar season in net so far. He's had the shorter end of the stick when it comes to the team generating offense in front of him, but has still been able to keep games close and provide solid support to his teammates (2.41 GAA, .915 save %, 2.1 GPS), even when that's been a one-way street. This tandem is the main reason the Blues still find themselves in a great division and conference position (2nd & 3rd respectively) and is why they get an "A-" grade for the first half of this year.
The Defensive Core
Overall the Blues defense has been solid, but has lacked in some areas as well. They haven't been able to shut down teams with the lead lately, and have made entirely too many errant breakout passes as a whole. Some of this fault does lie on lax back-checking/early zone exits from forwards, but for the most part it's the defense's responsibility to take control in their own zone.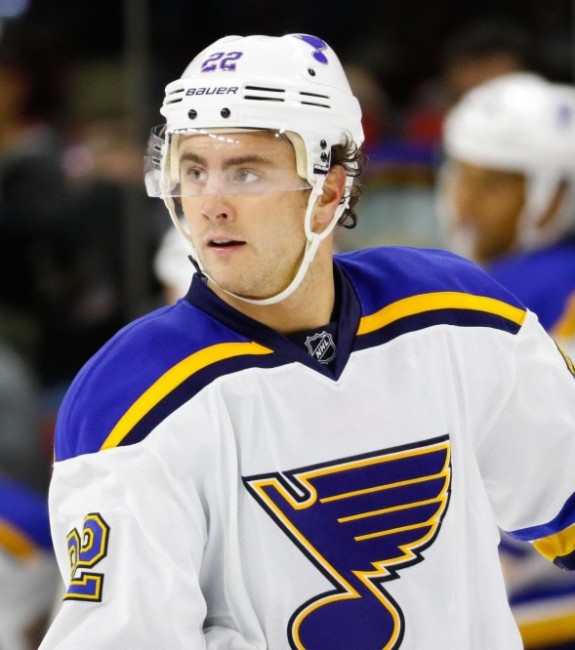 Kevin Shattenkirk has led the way in the offensive zone, but seems to be having more trouble than ever in his own end (25 points, minus-9). Rookie standout Colton Parayko has been the most consistent D-man for the Note this season, scoring 16 points in his first half season while maintaining a plus-11 rating. His presence has brought some much needed size and reach to the back-end, and his continued development has been great to watch thus far. If he can find ways to get his slap shot off more quickly he'll be a Norris candidate in years to come.
The Top Pair
Jay Bouwmeester and Alex Pietrangelo make up the Blues' top defensive pair, and have actually been pretty good overall this season. Pietro is among the league leaders in average time on ice per game (4th overall, 26:28 TOI/GP) and he paces the team in blocked shots (78, or 1.9 per GP), however he is also a minus-7 overall. Bouwmeester has looked like his old self more in recent past, and over this year in general, and he's becoming a bigger threat in the offensive zone. He has made some poor in-zone passes that have led to goals against though, and the defense as a whole needs to get past that stage ASAP.
There are only 3 defensemen that currently have a positive plus/minus, and only 2 that have played a majority of the games (Bortuzzo is the 3rd, at plus-1). Carl Gunnarsson and the young star Parayko are both in double digits for plus/minus (plus-10 and plus-11 respectively) which should be no surprise as they have been partnered together for much of the season so far. If the top pair can find a way to become more consistent against the opposing team's top lines it will not only lower the goals against (t-9th overall, 2.43 GA/GP), but will increase scoring chances.
This will be caused by heightened defensive zone awareness that will generate more blocked shots, less chances against, and crisp, tape-to-tape passes for quality transitions. Unfortunately because the defense has not done this consistently yet this season they will have to settle for a "C" grade over the first half of this year.
Forward Corps
The forwards for the Blues have been the most inconsistent out of all its personnel, again, partially due to key injuries and line shuffling, but also because of a lack of foot movement and net front drive. This can be partially attributed to the coaching, because the more a coach shuffles lines, and the more he tries to get players to do specific functions for every situation, the less creativity there is on the ice and the slower feet move because the brain is being overworked. Simply put, hockey is a fast and fluid sport, and knowledge of how to play the game (hockey IQ) is what allows players to make the right decision (in their minds) for any specific play. If a coach tries to instill his principles into those situations it causes delays between the thought of what the right play is, and actually making that play. That can be the difference in being effective on the ice or making poor passes that lead to chances for the other team.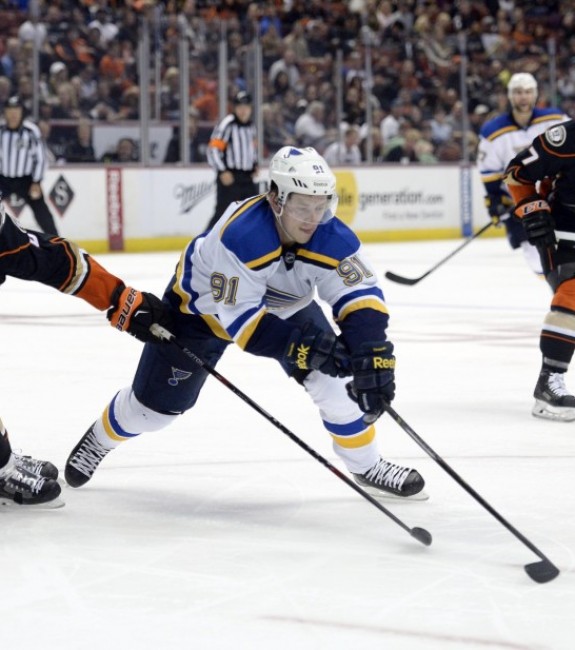 Moving beyond those factors exposes the forwards for their play this season. They are professional athletes and need to make sure they are making the best decisions as the play develops regardless of all surrounding circumstances, it's why they get paid the big bucks. So far this season the Blues forwards (outside of Vladimir Tarasenko and Alexander Steen) have not been reliable to score consistently, or evenly. This is the direct result of no net front presence or dynamic play in the offensive zone, something that is clearly illustrated in the charts below. These charts compare relative shooting percentages last year versus this year (the purple in front of the net for 2015-16 shows that the Note are well below the NHL average in shot conversions from that area), and illustrate the overall O-zone inconsistencies.
NOTE: The top chart is this season, the bottom chart is last season. Grey is league average, red is above average, and purple is below average. The color intensity is how far above & below average the shots from that spot are.
This can cause a lot of problems, but it should at least aid the back-check, as the Note forwards aren't below the opposing goal line that often. However, through the first half of the season there are only 7 players above 10 points, and only 6 that are even or better in plus/minus (7 if you include Jaden Schwartz who's been injured since 10/23/15). It's good to see the Blues trying to push the pace more, but until they can settle down and stop over-passing, under-shooting, and letting the defense stay set up in their zone things won't get much better. That is why the forwards receive a grade of "D+" for their first half of the year (though Fabbri, Tarasenko, and Steen should all receive separate grades around a "B" or an "A").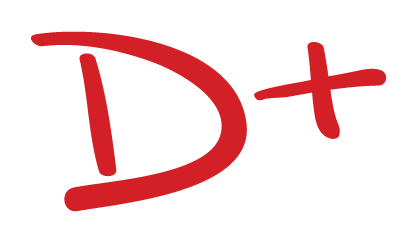 Bringing it all Together
When all is said and done the Blues have left a lot to be desired this season, but given their current position and circumstances, they've set themselves up for a good rest of the year to get ready for playoffs. Overall they have earned their "C" grade for the first half of the season, and need to focus on getting out of this 3-game funk they are currently in on Wednesday in Colorado. Though they may not be Stanley Cup ready this season, they will gain more valuable experience to go consistently deeper in the playoffs moving forward.
Like what you've just read? Follow me on Twitter: @pep30