by Jas Faulkner, contributing editor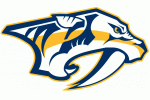 On Friday, March 30th, Predators head coach Barry Trotz hit five hundred.* Funny. He doesn't look a day over forty-nine. That he reached this milestone against Predsnation arch nemesis Detroit hit a sweet spot for more than a few people. Red Wings' coach Mike Babcock's response? Kind of a rinse and repeat of the last time the Predators faced Detroit: "I meant to do that."
Love ya, Babbie, but I almost prefer Todd McLellan's Dick Dastardly-like response to his Anthill Mob's failure to launch in Nashville a few weeks ago. For those of you who might have missed it, McLellan intimated in fairly polite terms that everyone but Thornton, Pavelski, and Marleau would be taking long, sad walks behind HP Pavilion to cut switches when they got back to San Jose.
Trotz's response to the tribute to this latest accomplishment was characteristically low key but you could tell he was pleased as punch.  He would never say so, but odds are good he is anticipating another trip to Las Vegas in the near future where he will inevitably end up sharing an elevator with some presenter who is not entirely sure why they are there but suspects that it has something to with sports.
So how did Nashville fare during their penultimate week of regular season play for 2011-2012?  Let's get down to business.
 Out Like a Lamb…
Winnipeg at Nashville     March 24th, 2012
The Jets' inaugural/rebirth season has not been without some turbulence as their fortunes on the ice have been up and down.  Overall, they have handled the vagaries of getting settled in with aplomb.  Equal credit for this goes to the Thrasher transplants and their fans in Winnipeg and Atlanta.  Followers from the latter city made their presence known on the 24th to cheer on their boys.  The move was bittersweet: bitter for Georgians who were losing their team and sweet for Manitobans to see the NHL return to their city after a seventeen year absence.   Anyone who isn't moved by what has been happening in Manitoba this season needs to check themselves for a pulse.
Coming at the end of a road trip, the Jets looked like they were  low on fuel as they flew low and rough over the ice.  On the other bench, the Predators, also road weary, were returning home after a defeat at the hands of the Penguins and were not about to suffer another loss.  They were all business on Saturday, logging only two minutes in the penalty box and playing a game so clean you could almost see the circles, exes, and chalk lines on the ice.  It was a no-frills sixty minutes with the Big Cats logging three goals courtesy of Halishcuk, BorkBorkBork, and the Cannon.  The supporting players for this little drama included Comrade Radulov, K2, Nick the Knife, The Surly Kostitsyn Brother, and Big Tuna.
Final:  A trio for the Big Cats while the Jets sputtered home with one goal.
 
Sweet Home Chicago
Nashville at Chicago    March 25th, 2012
It was good to see a healthy Joel Quinneville behind the Beehawks' bench on Sunday.   Satisfying in a different way was seeing the Predators in top form against the Bees at the Mad House.  Me First Matt Halischuk once again put the Predators on the board.  A Halishcuk goal in First might be an augur of a good night for the Big Cats.  I'll have to consult my Muppets Magic Eight Ball to see if there's something to that.  He wasn't the only one having a good night.  After Me First Matt's initial netter with some help from The Yipper and Goose, the Surly Kostitsyn Brother scored, aided by 'Lebben and Pat the Bear, who then got a goal of his own, accompanied by The Surly Kostitsyn Brother and The Cannon.  Take a breath here because there is surely at least one more run-on sentence in this summary.  Third period was all scores a go go as Cube slammed one home with Yellis and Me First Matt as his wingmen.  The Predators' all-scores-only-NSH-streak was broken once by Stalberg comma V.  Then it was back to the theme of the night with a goal from The Cannon with an assist by Big Tuna, who followed up with his own goal, assisted by BorkBorkBork and The Great Wall of Finland.
Where was Tootoo?  After a fight that led to a major penalty early in First Period, King Tut2 spent the rest of the game on the doc's table at event level.  Glad to see you're already better, J.
By the end of regulation the Predators had a half dozen goals to a single score by CHI.
Oshie Can You Say
Nashville at St. Louis  March 27th, 2012
After a hard day's night in Chicago, Nashville headed to St. Louis on Tuesday night for a game that must have had more than one Predator checking the logo on the front of their sweater.  It was an exciting night for Blues fans as Halak set a franchise record for shut outs and Brian Elliot played like he had Penn and Teller skating behind him carrying a leaking can of gasoline and a lit match.  On the visitors' bench, the role of the Nashville Predators was played by the Washington Generals.
The final was three to zip for the Blues.  Congrats to Terry Crisp's old team for winning the Division Championship!
 
Quod a diu, alienis trinus suus fuit.**
Nashville at Detroit   March 30th, 2012
For David Legwand and head coach Barry Trotz,  Friday night in Detroit was sweet indeed.  Five hundred wins for the team and for Trotz and 'Lebben, who have been there since the beginning. Typically, Trotz was quick to scoot others into the spotlight, crediting GM David Poile for his work in creating the rosters he has had to work with over the years. Legwand was also happy and proud. referring to it as a great accomplishment.
Other members seemed to be less about history and more about the night.*** Even if it was business as usual at The Joe, it was excellent business indeed. After a scoreless First Period, BorkBorkBork worked the Wings net with some help from King Tut2 and Gill the Friendly Giant. Six minutes later Cube and Comrade Radulov would make that two for Nashville. Comrade Radulov would then follow a pattern that seems to work for NSH by chasing his assist with a goal of his own with some help from The Surly Kostitsyn Brother and The Great Wall of Finland. During Third, Hudler comma J would light the lamp for Detroit. It would be The Cannon who would get the grace note of the evening, assisted by 'Lebben. The only real stumble of the evening was a Keystone Kops-like move that led to a too many men on the ice for Nashville at 16:24 of Third.
What went into the books was four for the Predators and one for Detroit. See ya at the playoffs, Winglets! And again, congratulations to Poile, Trotz, Legwand and the Predators Organisation.
Revenge of the Bee Chief
Chicago at Nashville  March 31st, 2012
On the 24th, Corey Crawford had this to say about CHI's loss to NSH: "That wasn't our team. That wasn't me. Just got to forget about it plain and simple."
Did they forget about it? Doubtful as the Beehawks played their last regular season match against the Big Cats like a busload of Tonya Hardings laying in wait for, um, whats her name, you know, the other skater who always looked like she smelled something. Sharp, Bolland, Kane, and Stalberg opened up a can of Second City Whupass on the Predators that lasted until will into Second Period. Sometime in Second, something clicked and the tide turned, albeit briefly, but it did turn and it was beautiful. Ratman led the charge along with Sergeant Suter and Big Tuna that would lead to an amazing four point comeback that had everyone at the edge of their seats. Comrade Radulov would get his licks in with help from 'Lebben and K2 and The Cannon would once again slam the final score for Nashville home with assists from Sergeant Suter and 'Lebben. The tie was broken by Seabrook a little over a minute later, giving the win to Chicago in regulation time.
By the numbers, it was Chi-Five to Nashville's four goals.
So that was the week and then some that was in Smashville. There are three games left in the regular season: Minnesota and Dallas at The Stone and Colorado at their house. Of course we'll be here with coverage of the Predators final march to the playoffs and beyond. In the meantime, remember your mouthpieces and call your mamas.
*Mijos y mijas, you DO know that "D' is the Roman numeral for 500, right?
**

***Shut up, Shea. We'll see if you're that blase' when you get 500 wins.