When an unrestricted free agent leaves one team for another, is there any sort of code of honor players follow when speaking to the media in the new city about their old playing grounds?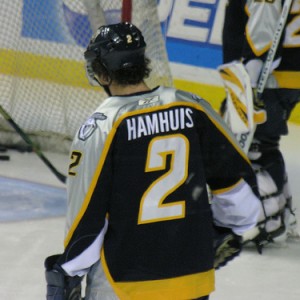 The recent comments made by now Vancouver Canucks defenseman Dan Hamhuis about Nashville as a (non traditional) hockey market has raised the question. It also has left some Nashville fans with a sour feeling about the defenseman who was a pillar of the community while playing six years in Nashville after being drafted in the first round by the Predators in 2001.
Hamhuis stung Nashville a couple of times since leaving the team, signing a 6 year deal with the Canucks. First there was the Canadian Press story stating how excited he was to be in a place where he would no longer be anonymous. Ok, fair enough. But in the same interview, Hamhuis also stated that he looked forward to getting out of the first round of the playoffs, as if he had no role at all in the fate of his former team's 5 playoff appearances in six years.
But then, on July 7th, the Vancouver Canucks held their annual Summer Summit where team officials talk about the upcoming year. Hamhuis was in attendance and when asked about the couple thousand fans in attendance stated that it was like a November home game in Nashville. Burn. And ouch. While it is not a secret that Predators attendance goes up after the Titans stop playing, it is also unfair and wrong to continue this false sense up north that Nashville doesn't support their team and that hockey has no place in Tennessee.
Some people speculate that Hammer's words were taken out of context. Watch for yourself and decide:
That said, how did other players, switching teams talk about their former teams in the new cities media outlets?
Since Predators goalie Dan Ellis signed with Tampa Bay on July 1st, he's been all over the media on TSN in Canada and as a special guest for a podcast show done by a Lightening blogger. While in neither phone interview was Ellis asked about his time in Nashville, he only had good things to say, speaking of the talent the Preds have in Pekka Rinne as well as how the Predators organization hooked Ellis up with the Gatorade Institute to work on his conditioning issue of losing several pounds per game.
Sergei Gonchar went from the Pittsburgh Penguins, where he won a Stanley Cup in 2009, to the Ottawa Senators. Gonchar is clearly excited about having a chance to play for a Canadian team for the first time in his 15 year NHL career, stating to the Canadian Press that "Playing in Canadian cities is something that has always been special for me and now it's going to happen for me every night, so it's going to be special for me every night." But the story also made it clear that re-signing with the Penguins was his first choice.
What about players leaving non-traditional hockey markets for new teams?
Colby Armstrong went from the Atlanta Thrashers to the Toronto Maple Leafs. In a conference call with media in Toronto Colby talks about how excited he is to play back home in Canada, but when asked to reflect on his time with the Thrashers, Colby stated that "my wife and I fell in love with it (Atlanta)" and that "it was tough to leave" summing up with "it was a great two years. "
And what about the newest Predators unrestricted free agent signing, Matthew Lombardi? Lombardi signed with Nashville from Phoenix and was one of the top available UFAs. In an interview with NHL.com, Lombardi stated that he "enjoyed [his] time in Phoenix"… "It's a great place to play, I made some really good friends and it was a great opportunity for me there. It's tough to leave, but that's part of the business. You've got to move on."
I'm sure when specifically asked about his time in Nashville, Hamhuis would offer up the standard line about really enjoying the community and being happy to have played for such a great organization, as the players highlighted in this story have done. But why go out of his way to jab at Nashville's fans to his new fans back in British Columbia?
Other than disgruntled players who felt they were wronged by their organization, like the recent comments Ethan Moreau said about the Oilers, players typically don't throw their team under the bus. Hopefully this will not be the start of a new trend.
You are invited to follow me on twitter @fanhuddlepreds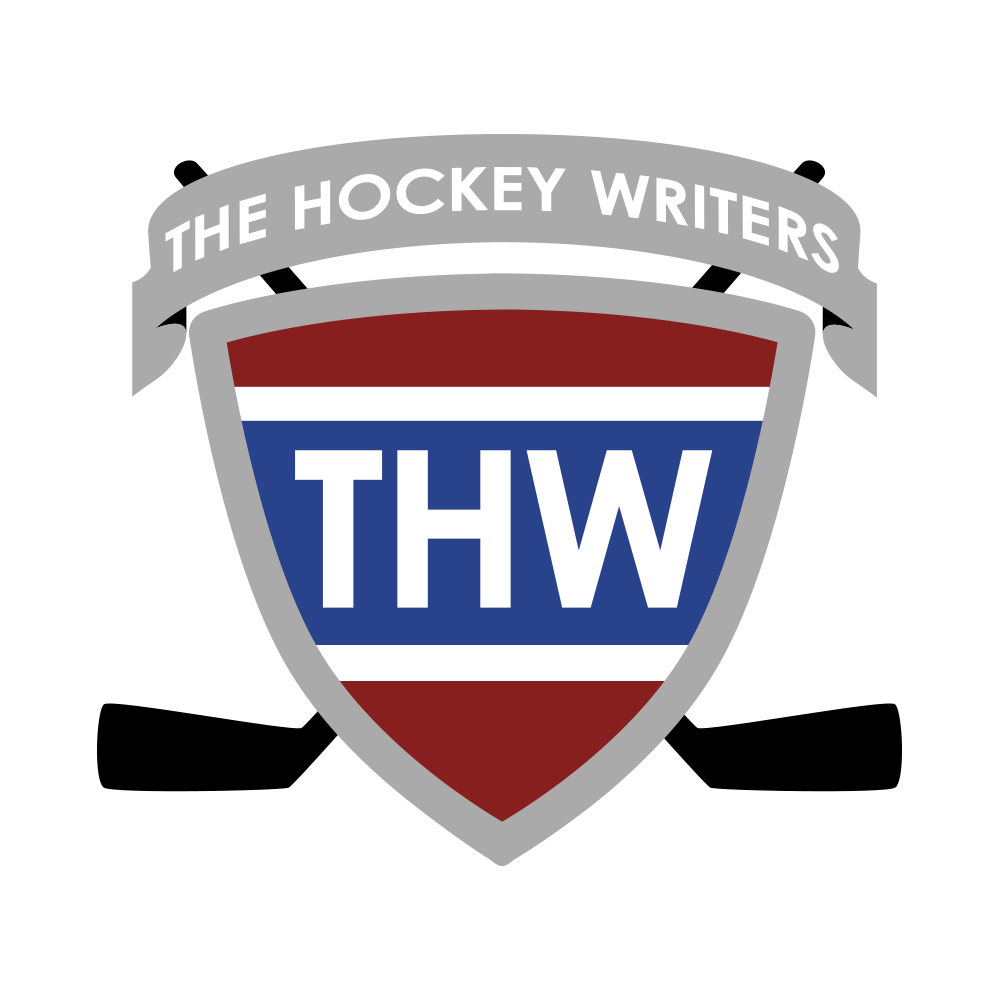 The Hockey Writers is:
1) A top-tier hockey media company delivering a top-notch, in-depth look at the NHL
2) A collective of some of the best hockey writers anywhere
3) A multimedia provider with daily podcasts and YouTube shows
4) Well-respected and widely-cited NHL prospect and draft resource