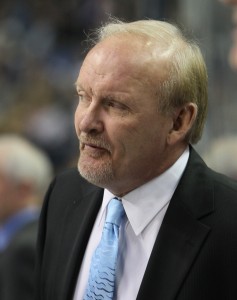 Lindy Ruff's time in Buffalo is best described as a saga. 14 years as the Sabres head coach has made Ruff the longest tenured coach in NHL history and the winning-est coach to only coach one team. There's no doubt that Ruff will go down in history as one of the most beloved Sabres coaches ever. However, for a man that may one day have a statue or banner hanging in his honor, a lot of sour feelings have developed towards him among his players and fans. Is it possible that the Lindy Ruff saga could be nearing its conclusion? Before we can answer that, we first need to understand what got him to where he is today.
1997 – 2004: The Saga Begins
When Lindy Ruff stepped in as head coach of the Sabres in 97-98 his coaching career immediately took off. He led the team to four playoff appearances in his first four years as head coach, including a trip to the 98-99 Stanley Cup finals. Yet, troubles outside of Ruff's control began in the 01-02 season.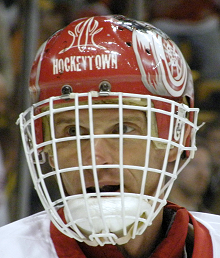 Star goaltender Dominik Hasek forced a trade that sent him to a cup-contender (the Detroit Red Wings) and bankrupt owner John Rigas was indicted for fraud and embezzling, forcing the league to take over the team, which they nearly relocated until Tom Golisano purchased the team in 2003. Thus Ruff's three-consecutive playoff misses, from 2002 to 2004, are excusable. After all, what could one expect from him given the poor circumstances?
2005 – 2011: More Highs and Lows
In 05-06, with ownership troubles finally settled and the league playing again, Lindy Ruff was able to return the Sabres to their pre-millennium selves. That year the Sabres returned to the playoffs and went all the way to the conference finals. Ruff was honored with the 05-06 Jack Adams award.
The Sabres success continued in 06-07 when Ruff coached the team to its best season in franchise history. They went 53-22-3 that year and earned the first ever Sabres presidents trophy.
Yet, just when confidence in Ruff has been renewed, owner Tom Golisano's financial limitations on the team forced the Sabres back into mediocrity. Again, factors outside of Ruff's control had given him a grace period as the team missed the playoffs in 2008 and 2009, and had a two first round exits in 2010 and 2011.
2011 – Present: No More Excuses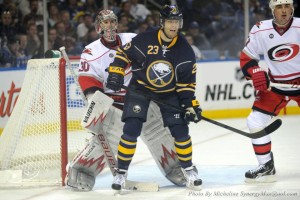 In February 2011 Terry Pegula purchased the team from Tom Golisano and vowed to use his vast wealth to beef up the Sabres and bring the cup to Buffalo. There would be no more financial or roster limitations, and no more excuses for Lindy Ruff.
Despite finally having an owner twho cared about more than the bottom-line, Ruff and the Sabres missed the 2012 playoffs, and rumblings from Sabres players began, indicating that some are starting to get fed up with the long-tenured coach. Derek Roy and Ville Leino in particular expressed their displeasure.
Perhaps 14 years is too long for one coach?
Ruff has always been the one constant in Buffalo. In this league an average team sees a conference final appearance about once every 7.5 years.  Ruff has brought the Sabres to four in the last 14 years, doubling that success. He captured the franchises first President's Trophy, won a Jack Adams coach of the year award, and he did it all despite the constant restraints and roster limitations of the Sabres ownership. The only accomplishment that eludes him is a Stanley Cup championship, and after 14 years as coach, fans are starting to wonder if they will ever see a cup under Lindy Ruff.
He needs to produce in the new Pegula money-is-no-object era, and he needs to do so soon. Championship hungry fans and critical players have forced all eyes on him, making the next two seasons in Buffalo make-or-break years for Lindy Ruff. He needs to squash the discontent among his players and return to the playoffs as soon as possible.
We could be watching the last few years of the epic Lindy Ruff saga.  As the old saying goes, sometimes you don't know what you've got till it's gone.  Then again, sometimes you don't miss it either.