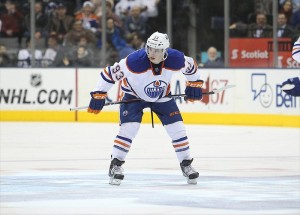 It has come to the time of the year where people may get think enough to wager a little bit on the sports world, even though the NHL is not playing currently. There are surprisingly a few hockey options out there as it is time to get ready for some sports betting action. The U-20 World Championship is going to be one hell of a ride if the first two preliminary games were any indication.
The early hockey betting lines are up thanks to Sports Interaction. It does look like Canada is the favorite but not quite the undisputed favorites they had been last decade. Below we present the money odds for who will win the 2013 IIHF U-20 World Championship.
Canada  +125

Russia  +225

Sweden  +325

USA  +450

Finland  +750

Czech Republic  +3300

Switzerland  +10000

Slovakia  +15000

Germany  +25000

Latvia  +50000
It will not be easy to gauge a winner here because of the vast uncertainties that each team unfortunately possesses. There is no doubt that Canada has the best firepower while Sweden and Russia have been major thorns in the side of the country from the great white north. Goaltending is definitely an issue for Canada this year as it has for the last several years. Can Malcolm Subban be the answer? Will Sweden or Russia be able to rattle Canada or will it be another team no one sees coming? Any time one tries to handicap a tournament like this, there is an automatic tendency to toss the bottom five teams out as afterthoughts. This year's U-20 is no exception for the hockey betting world.
If anyone really does know with 100% certainty who is going to win this tournament, then the reality is they just do not know. A big revelation came from the first day of preliminary "scrimmages" as the USA outlasted Sweden 3-2 in overtime and Finland sneaked past Canada 3-2. Any of the top five teams could not only medal but could even take home gold if everything breaks right. More than likely, based on numbers, the top three teams do have the best odds, however. Canada owned the tournament for quite awhile then Team USA, Russia, and Sweden took home the hardware. The key for the other countries winning was two. Teams had to have just enough firepower to be on par with Canada then they had to hope their goaltending would not crack. It is risky to play with fire against Canada but they are the team with the most talent in these tournaments year in and year out. When you look at players like Ryan Nugent-Hopkins and Jonathan Huberdeau, it is pretty daunting but hockey fans have to understand that the teams just behind them have some incredible talent. Take a look at Seth Jones from Team USA. People have to remember Sweden has Filip Forsberg and a cast that knows what it takes to win the championship. Russia always seems to retool year after year with a style that is high risk and high reward which ought to at least make Canada flinch, especially on international ice. These are the teams that can make this tournament and even Finland could turn this all upside down for the favorites.
The tournament starts next Wednesday and by now there have been so many predictions on who will win even from The Hockey Writers. Here is what I can tell you personally. Systems clash in short termed tournaments where one game matters. The team that best adapts and rides the ebb and flows the best will ultimately triumph. There are always plenty of opinions. It has come down to this for yours truly. It is time to make a prediction and stick by it. This was not easy and given the firepower of Sweden and the cohesiveness of Finland makes any prediction much tougher than anyone can imagine.
Our projections are as follows.
Gold:  Russia

Silver:  Canada

Bronze:  USA
Again it simply comes down to the team that has the most strengths and the least weaknesses. Again, the home ice advantage is something that may play out ultimately in the end. It does seem Russia has glaring holes defensively but if they can just keep it together long enough, their offense and home crowd may just be enough to overcome Canada. Again, discipline and goaltending are the two bottom lines here and those have been areas the favorite has been deficient the past few tournaments. The Americans may surprise especially if their second line comes together and their goaltending holds up. Russia probably has the best goaltending, Canada has the best offense, and Team USA is a wildcard in all of this. Either way, we are going to have one spectacular ride starting on the 26th and the bettors along with the hockey world. Enjoy.